For those who entered this article looking for the best specialist in importing wholesale furniture from Turkey; The best specialists in this field from our point of view are:
As for those looking for information and details to benefit him in this field, we list below the information that we hope will benefit you and satisfy your aspirations:
Office furniture suppliers in Turkey
Turkey is famous for its brilliance in the furniture industry, which made it one of the chief countries in this field of industries. Turkey has a large group of office furniture suppliers in turkey specialized in modern and unique designs. The more wonderful the office, the more this is a reason for creativity and relaxation.
Some people want to change their offices every period, as the demand has increased in the recent period to import from Turkey, especially import office furniture where you can invest money in turkey, and this is due to the great progress that Turkey has reached in this field, which attracted many businessmen to the desire to renew their offices, In order to keep pace with the new developments in the world of furniture, because your office is the destination of your company that will encourage customers to work with you. Many furniture companies specialize in online shopping office furniture, because Turkey ranks third as the world's best furniture, and supplies furniture to all parts of the world. We will show you the most important details later.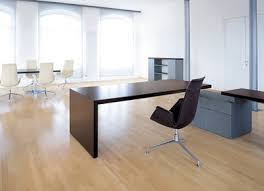 You must first determine the required office furniture, and you can base your choice on repeated customer requests, and then you can order it from one of the office furniture factories in Turkey and also provide many options and models, and you can choose from them as well. Among the best office furniture factories and where you can buy wholesale office furniture from there:
Berbeogl
The berbeogl factory was established in the year 1972 to provide its services in the field of metal and wooden furniture industry for offices and administrative centers, and its area at that time was 150 meters, and in the year 1979 the company moved to its new factory in the industrial zone, and began to produce tables and office chairs, where the company started In the production of filing cabinets and dressing room cabinets, the company is headquartered in Mersin in the Akdeniz region where you can import from turkey .
Factory lots
The company's first exhibition was opened in 1992, displaying products designed by Italian engineers, and in 1994 the company began producing office furniture, and the company opened an exhibition for office furniture, and in 2010 the company began presenting its products, under the name Lotus Exclusive Office, and in 2011 The company expanded the area of its factory to 5000 square meters, and in 2012 it opened a new showroom with an area of 2000 square meters, and due to the quality and quality of its products, the company exports its products to many countries and the company's headquarters is located in Istanbul in the Omraniye region.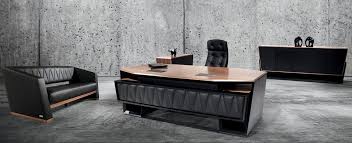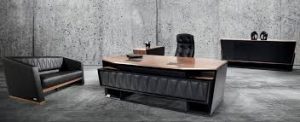 There is a group of companies that produce luxury office furniture such as:
Domusimo
The company offers a variety of the best traditional Turkish luxury furniture, this shop was established in 1975, and specializes in the manufacture of handcrafted furniture with high precision for interior designers and interior design companies. Natural high-quality such as wood, metal and leather and the site of the company is located in Beylikduzu in the Turkish capital Istanbul.
Ikea furniture
It offers a range of the best models and the preference for wood species, as it is unique with unique and luxurious designs. Its modern furniture is European and its products are of great quality and reasonable price. In addition to this place is where to buy office furniture for home .Ikea furniture is also characterized by its suitability for all spaces, and it offers many beautiful ideas that reflect elegance.
Offi company
The company began to provide its services for the manufacture of modern luxury office furniture, administrative furniture, meeting tables, cabinets, information tables, sofas and waiting chairs, and luxurious Turkish offices, and buy direct online office furniture. The company's products are characterized by comfort, high-end designs, and high quality and the company's headquarters is located in the capital, Ankara.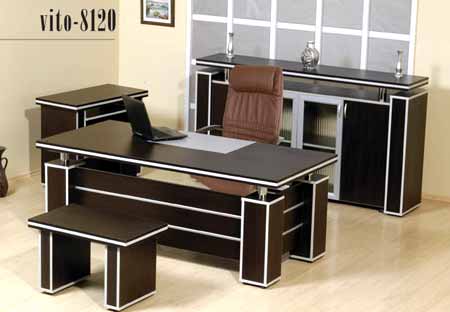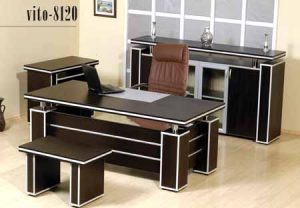 Many are turning to import Turkish furniture, as it is characterized by elegance, modernity and at the same time you find it has not lost its durability and durability, so you can find the best goods to import from Turkey there, and among the most distinguished furniture companies are the following:
Alfemo Furniture Company
There is alfemo furniture turkey was founded in 1997, with vision to be a dynamic brand that sets trends in the furniture market with its unique designs. It offers modern, functional, aesthetic, high-quality and elegant design products in wooden furniture manufacturing with a reasonable price and fast and timely service to transport of goods from turkey. Also alfemo furniture turkey buy dining room, the bedroom, the dining room, the youth room and the living room. It has a wide range of products and all the furniture and accessories that a home needs.
Cagin Company
It is a famous Turkish furniture company, and it is an expert in developing new models and producing office furniture, and the company is distinguished in the wholesale trade and retail in office furniture in Turkey and all over the world, and the company provides hundreds of different office furniture models luxurious office tables, chairs, cabinets Desks, drawer units, tables and restaurant furniture in Turkey.
For many people, choosing furniture, whether they know how to buy used office furniture or new furniture, is a very important thing, because the Turks have a special style and character in furniture.
Al-Fimo Business of Furniture:
Established in 1997, Alfemo strives to be a dynamic brand that, with its exclusive designs, sets trends in the furniture industry. In Istanbul, Turkey, it offers beautiful, practical, aesthetic, high-quality and trendy furniture with fair prices, prompt and timely service. They buy dining room reception chairs, apartment, dining room, youth room, and living room. It has a wide variety of items and all the necessary furniture and accessories for a home. The gross manufacturing capacity of Alfimo furniture in Turkey is roughly 150,000 sets of bedrooms and dining rooms, 182,000 sofas, 40,000 seating sets, 200,000 tables and 150,000 beds.
Stoa Design provides the finest modern Turkish office furniture types if you are thinking of importing from Turkey, and the company was founded by Tardo Kuman, and in its high-quality furniture, Koman does not use any form of glue in his furniture, but instead relies on a special technique that helps the furniture to stick without adhesives, and his product lives longer than the furniture wholesalers.
Loda Furniture is a furniture brand based in Istanbul, founded under the name Tech Design Furniture Industry and Trade Inc. in 2000. Loda Furniture has driven the furniture industry, high-tech manufacturing or office furniture companies and human labour in a way that takes account of the climate and society in Istanbul since the day it was created. The organisation has built up a large network of dealers in the Middle East and Europe, as well as Turkey.
With more than 20 years of experience in the furniture industry, Loda continues its production with 250 workers in a closed area of 15000 square metres. It serves its clients with list of office furniture by manufacturing new and highly decorated Turkish apartments, dining rooms, office furniture, TV units and furniture accessories.
This brand, which specialises in the manufacture of handmade furniture and office furniture for sale, offers the best traditional Turkish furniture and works to produce all Turkish furniture with high precision and accuracy that beats many imported furniture and naturally uses a lot of high-quality materials such as wood, metals and leather at the best price for Turkish furniture and office furniture online
Since 1999 and to those days and expected to be in the future, Convor Furniture has been operating in Izmir. In several regions of the world, it offers its original and modernly crafted goods. It has a recent and modern conception, integrating expertise in the modern office furniture industry, and will complete 20 years in Turkey by the end of 2019. The aim is certainly to hit 200 luxury furniture stores in Istanbul. For the next five years, Convor's investment budget will reach 500 million Turkish liras. Moreover, by the end of 2018, the company had expanded the number of stores to 100.
There is no doubt that, due to its many advantages in terms of delightful styles, stunning and elegant colours, high end modern office furniture occupies a great place among the Arabs, so many Arabs are interested in learning the prices of Turkish furniture and everything related to it in terms of cost, colours and others. The price of a living room varies from 3000 TL to 10,000 TL. Packages for the dining room range from 3000 to 11000 TL. Packages for bedrooms vary from 5,000 to 14,000 TL you can find this price through office furniture wholesale distributors.
The price of furniture in Turkey is often defined as a little high, but there is more than a Turkish furniture factory where you can get high-quality furniture at affordable prices and of high quality. For Turkish wholesale, Turkey is typically well known for making distinctive tables and beds that take up little room. At present, the furniture industry in Turkey tends to pay attention to consistency and styles for importing from Turkey, away from concentrating exclusively on mass manufacturing, and this ci Prices vary from one location to another and from one factory to another, so you need to contact more than one company if you are importing from Turkey in the future and get different offers from companies and factories to ensure that you get the best price. It is not required that importing furniture from the Turkish furniture store at a low price is the right choice, so we must first ensure the product's quality, then after looking at the price, if you get a distinguished price, you will not benefit from anything.ty has become a worldwide name with a reputation in the field of furniture.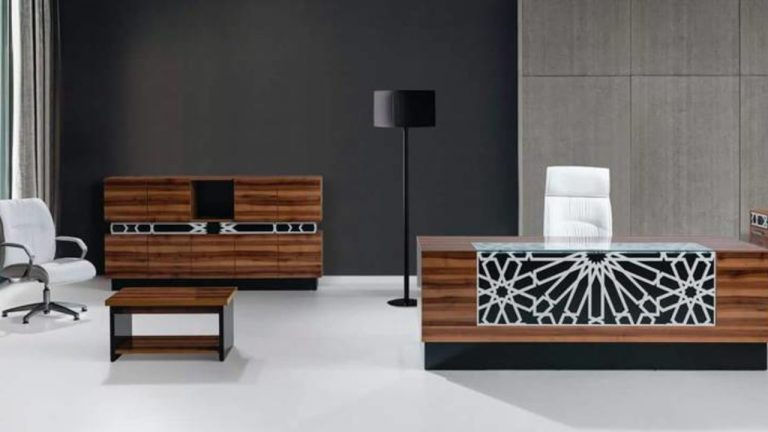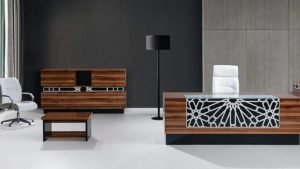 Masko is the largest furniture city in the world, it was founded in 1987 in Istanbul, many Arab merchants came to Turkey to look for integrated furniture manufacturing sites, and from the sites that could be viewed as a distinctive and unique Turkish furniture manufacturing city and the variety 'Mask' To include more than 778 firms manufacturing wholesale Turkish furniture with a range of styles and distinct consistency inside it. Both businesses operating within the city of MASCO are guaranteed to be major companies and office furniture wholesale.
Classified as the largest furniture town in Turkey by area, And the number of 483 thousand square feet, and includes 778 furniture manufacturing companies. MASCO is situated within the Basaksehir district in the European region of Istanbul.
And its distinguished Istanbul location has played an important role in attracting many people who are interested in buying furniture to Turkey or deal with office furniture stores.
Modco Furniture covers the requirements of the Istanbul Asian segment with prices for all types of cheap Istanbul furniture. It is located in the region of Kocaeli and consists of 92 furniture showrooms spread over 92,000 square metres of space.