For those who entered this article looking for the best specialist in importing wholesale furniture from Turkey; The best specialists in this field from our point of view are:
As for those looking for information and details to benefit him in this field, we list below the information that we hope will benefit you and satisfy your aspirations:
 Turkey furniture wholesale
Turkey is the best country you can important so, we present turkey furniture wholesale to start your project and provide your knowledge in this field, and show you how import from turkey.
Furniture production in Turkey dates back to the 19th century and was done in small workshops as artisan production, and now you can find best furniture to buy online. However, by the rapid globalization and all other aspects, present furniture industry is becoming a fashion sector. In Turkey, furniture is produced both in workshops and industrial-scale manufacturing units. Furniture production is highly fragmented among a large number of small workshops. These small workshops play an important role in furniture designs and producing hand carved and handmade furniture. Workshops are flexible establishments in nature and have enough capacity and labor force to expand their production line in order to supply large orders.
Turkey has the best designers to make best furniture designs, turkey exports their furniture to 155 country around the world, it is the best country to buy furniture from because they have high quality to make best furniture to attract more customers, the online shopping rise the latest years and has also brought many trucks and foreign nationals from another countries, the natural wood is used in the industry of turkish furniture.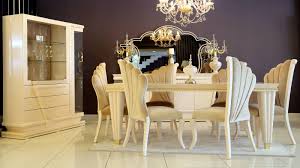 In accordance to data from Turkish Statistical Institute (TurkStat), in 2009 furniture production was realized as 6.4 billion Turkish Liras and start furniture imports from turkey. According to the recent General Census of Industry and Business Establishments (2008), the furniture sector employs 150,427 people and the industry has 34,438 companies manufacturing various furniture. Moreover, capacity data of The Union of Chambers of Commerce and Commodity Exchanges of Turkey (TOBB) reports 40 companies who have over 250 employees and 155 companies who have over 100 employees. Besides, Istanbul Chamber of Industry's list of the top 500 industrial establishments of Turkey includes six furniture wholesales like
.Venessa
.stkbal mobilia
.Ermo mobilia
 .Aracikan Koltuk
 .furniture WEYMO
  .Çielk
Turkish furniture is still very much known for its elegance and durability, and many furniture stores import from turkey because their customers ask for turkish furniture.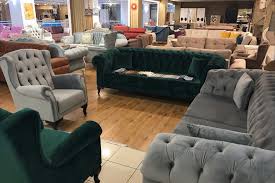 Luxury furniture stores in turkey
Turkish furniture factories use the latest technologies in producing furniture, which is always up to world standards. Since 1990 the application of advanced technology and the use of CNC benches in the Turkish furniture industry have been increasing. Today, all of the large enterprises in the furniture sector use CNC benches. Most companies are equipped with modern machinery which allows the production of good, export-quality products. Quality control starts from the stage when the raw material is produced and continues till the end of the packaging process. Most of the companies have already obtained ISO 9000 certificates and other required quality certificates. The large scale firms comply with world standards in their packaging processes, to import from turkey you have to choice one of them you can travel to turkey and choice what you want to buy and make a deal with shipping company to ship the furniture for your country or ask one of the importing offices from turkey and give them some money to get for you the furniture or order online from online stores which has shipping company to deliver for your location and save your time for anything else.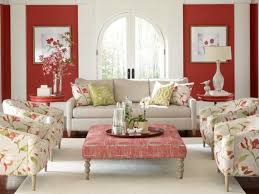 Best place to buy furniture in turkey
Izmer is the best city you can find all you need and the wholesales there have furniture design app which help you to select the best choice for your home or office, Turkish furniture manufacturers and exporters are aware of the fact that market trends and consumer behavior play an important role in the development and design of new products. Since Turkey has a strong textile industry, Turkish furniture manufacturers have the advantage of being able to use and to monitor a wide range of colorful new fabric collections as upholstery.
Nowadays furniture turkey is the best in the world. How to furnish your home??…you have a range of options to furnish your home IKEA is the best of your choice to furnish your home because IKEA has special designs of furniture you will never seem before you can find the store of IKEA is located in Izmer and they can deliver for any place you mention in turkey, there are customers come from UK to buy furniture from turkey, you can make a deal with the Turkish furniture wholesales to import from them the furniture with low price to can sell the furniture with suitable price in your country.
The exports from turkey is increased year after year so, it is the good chance to invest your money in successful project follow us to know all the news in this field.
Turkey has a large group of furniture factories generalized in modern and unique designs, such as the city of Masco and Modco, which is the capital of furniture industries in Turkey, in addition to many factories and companies spread in several Turkish cities. Also, Turkish furniture companies have comfortable and high-quality Turkish furniture as their products are made of pure and handcrafted wood. The company's furniture products are exported to 32 different countries in the world such as Serbia and Saudi Arabia, which are one of the most importing countries of Turkish furniture for sale from Turkey, Ukraine and various African countries.
 In the beginning, you have to determine the required office or home furniture, and you can base your select your Turkish furniture design on repeated customer requests, and then you can order it from one of the Turkish office furniture companies and also provide many options and models that you will definitely do such as Turkish restaurant furniture and you can choose from them such as:
Lauda Corporation:
Loda Furniture is an Istanbul-based furniture brand, established in 2000 under the name Tech Design Furniture Industry and Trade Inc. Since the day it was established, Loda Furniture has been directing the furniture sector, high technology production and human labor in a way that takes account of the environment and society in Istanbul. The company has established a wide network of retailers in the Middle East and Europe as well as in Turkey. With more than 20 years of experience in the furniture sector, Loda continues its production in a closed area of ​​15000 square meters with 250 employees. It serves its customers by producing Turkish bedrooms, dining rooms, office furniture, TV units and furniture accessories in modern and high furniture style.
Al-Fimo Furniture Company:
Alfemo was founded in 1997, with the vision to be a dynamic brand that sets trends in the furniture market with its exclusive designs. It offers elegant, functional, aesthetic, high-quality and modern furniture in Istanbul, Turkey with reasonable price, prompt and timely service. They buy furniture reception dining room, bedroom, dining room, youth room and living room. It has a wide range of products and all the furniture and accessories that a home would need. Alfimo furniture Turkey has a total production capacity of about 150,000 sets of bedrooms and dining rooms, 182,000 sofas, 40,000 sets of seating sets, 200,000 beds and 150,000 beds.
Conver:
Convor Furniture has been working in Izmir since 1999. It sells its original and modernly designed products to many regions of the world. Combining experience in the furniture industry, it has a new and modern conception, until the end of 2019 will complete 20 years in Turkey. The goal is to reach 200 luxury furniture stores in Istanbul for sure. convor's investment budget for the next five years exceeds 500 million Turkish liras. In addition, the company increased the number of stores to 100 by the end of 2018.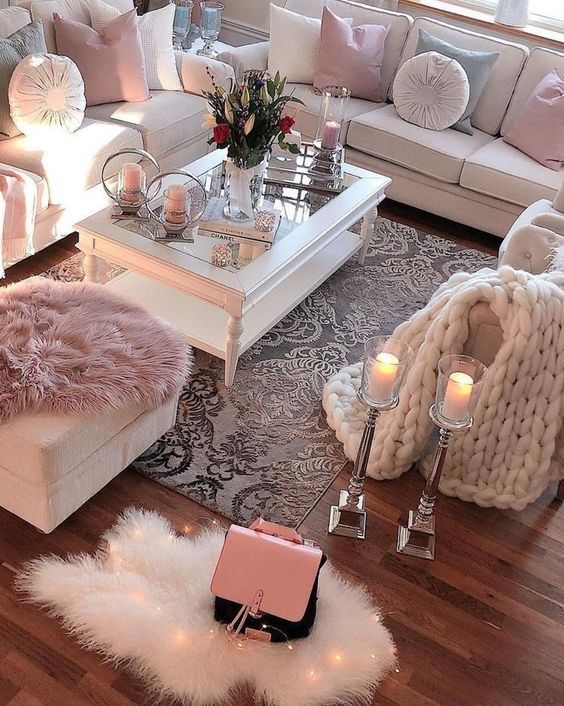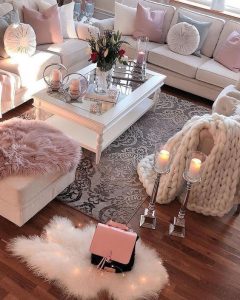 There is no doubt that Turkish furniture occupies a great position among the Arabs because of its many advantages in terms of delightful designs, lovely and elegant colors, so many Arabs are interested in knowing the prices of Turkish furniture and everything related to it in terms of quality, colors and others. The living room price ranges between 3000 TL and 10,000 TL. Dining room packages range from 3000 to 11000 TL. Bedroom packages range from 5,000 to 14,000 TL.
Furniture prices in Turkey are always defined as a little high, but there are more than Turkish furniture factory through which you can get high-quality furniture at reasonable prices and high quality. Turkey is generally well-known for Turkish wholesale for manufacturing distinctive tables and beds that take up little space. The furniture sector in Turkey at the present time seeks to pay attention to quality and designs, away from focusing on mass production only, and that city has become a worldwide brand that has its name in the field of furniture.
The prices differ from one place to another and from one factory to another, so when you importing from Turkey in the future, you must contact more than one company and get different offers from companies and factories in order to make sure that you get the best price. It is not required that importing furniture at a low price from Turkish furniture shop is the right choice, so we must first make sure of the quality of the product, then after that look at the price, you will not benefit from anything if you get a distinguished price, and a product that is not durable, as the quality is what matters to any customer who wants to buy from him. The more elegant Turkish furniture website is, the more comfortable the customer will find, and he feels confident about the place, so you should pay attention to the shape and decor of the place.
Turkey furniture market
Masko is the city of Turkey furniture wholesale and furnishings and which is the largest furniture city in the world, it was established in 1987 in Istanbul, many Arab businessmen merchants came to Turkey with the aim of searching for integrated furniture production sites, and from the sites that could be presented as a distinctive and unique Turkish furniture production city and the variety "Masko". To contain within it more than 778 companies producing Turkey furniture wholesale with a variety of designs and different quality. All companies located within the city of MASCO are big companies guaranteed.
And reliable as they all have a national number and a commercial register with the MASCO City Administration, Istanbul Chamber of Commerce, Istanbul Chamber of Industry and the Turkish Ministry of Industry and Trade, which makes dealing with them a comfortable and supportive thing. The comprehensive discussion and exchange of design ideas takes place during these forums to reach a unique and distinctive shine in the field of furniture production.