For those who entered this article looking for the best specialist in office furniture factories in turkey; The best specialists in this field from our point of view are:
As for those looking for information and details to benefit him in this field, we list below the information that we hope will benefit you and satisfy your aspirations:
office furniture manufacturers in turkey
Congratulations! We know you will open your office or want to have a new one. office furniture manufacturers in turkey will produce an excellent products that will make you and your employees happy at work time.
Due to the strong demand from Saudi customers for Turkish furniture products, many importers in the Kingdom have moved to establish an exhibition project, importing furniture from Turkey, and among the most important factories that you can deal with: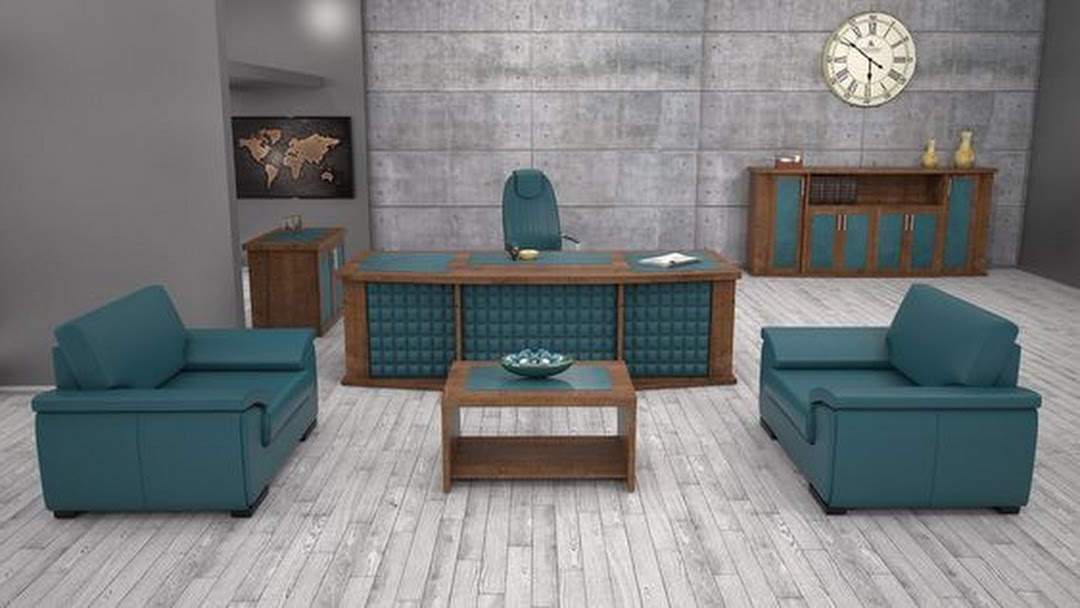 Berberogl factory
The Berberolu factory was established in the year 1972 to provide its services in the field of manufacturing metal and modern office furniture and administrative centers, and its area at that time was 150 meters, and in the year 1979 the company moved to its new factory in the industrial zone, and began to produce tables and office chairs, and in the year 1995 I entered the institutional stage by the action of Mr. Nabil Barbar, as the company started producing file cabinets and dressing room cabinets. The company's headquarters is located in the city of Mersin in the Akdeniz region.
Factory lots
The first exhibition of the company was opened in 1992 by displaying office furniture projects  designed by Italian engineers, and in 1994 the company began producing office furniture, and the company opened an exhibition for office furniture, and in 2010 the company began to present its products, under the name of Lotus Exclusive Office.
In the year 2011, the company expanded the area of ​​its factory to 5000 square meters, and in 2012 it opened a new showroom with an area of ​​2000 square meters, and due to the quality and quality of its high end office furniture, the company exports its products to many countries and the company's headquarters are located in Istanbul in the Omraniya area. In the event that the project is implemented on a small scale, it is possible to agree with an importer to provide you with the quantities and designs you need at prices that guarantee you a good profit for sure.
Turanlargroup manufacturer of home, laboratory and office furniture in Turkey
If you do online office furniture shopping , you will find The Touranlar Group at first, It  was established in 1953 by the brothers Hassan, Fouad and Nohad Turan, and the company provides its services in the field of wood products, forest products and trees, such as wooden floors, wood panels and wooden molds used in construction, wood used in furniture, wall cladding and paper making. The company is based in Istanbul in the Kucukcekmece region.
Many Arab investors are always looking for what is better with regard to the form of companies, offices, furniture, and decorations because they are considered a destination for the company, indicating the luxurious taste of the owner, so we offer you the best office furniture companies in Turkey:
offi company
The company began to provide its luxury office furniture turkey services for the manufacture of luxurious office furniture, administrative furniture, meeting tables, cabinets, information tables, sofas, waiting chairs, and luxurious Turkish offices, and the company's products are characterized by comfort, high-end designs, and high quality, and the company's headquarters is located in the capital, Ankara, specifically in Singan district.
Deskwork
Desk Work started providing its services in the field of manufacturing and producing modern office and office furniture, and the company produces products with high-end design that are accepted by customers and customers, and the company has twenty years of experience in this field, and the company's headquarters is located in the city of Mersin in the Akdeniz region, so If you want to import from turkey Choose this one.
Cagin Corporation
It is a famous Turkish furniture company, and it is an expert in developing new models, producing office furniture, and the company engages in wholesale trade and retail in office furniture in Turkey and all over the world, and the company provides hundreds of different office furniture models: luxurious office tables, chairs, cabinets Offices, drawer units, counters, and specially designed furniture for hotels, restaurants, and schools.
Each CAGIN product is the result of a design process, which begins with an original idea, then an analysis of production opportunities and ends with the production of the product. We carefully design each collection, adapting it to contemporary fashions and specific contemporary requests. The company develops all types of office furniture: CEO's offices, employee furniture, office chairs, desks and tables, soft furniture and office dividers. CAGIN office furniture company has dozens of collections from Turkish offices from low cost to luxury collections. It is a combination of quality, unique design and reliability, CAGIN products are comfortable, high quality and affordable, this is a perfect combination and would make the furniture attractive especially for buyers.
bykepi furniture manufacturer in Turkey
 bykepi was established in 2001, this company that contains more than 300 professional employees and has a closed factory with an area of ​​17,000 square meters, located in Izmir, where it manufactures high-end furniture. This company is considered a symbol of quality in Turkey as it is distinguished by its modern classic production for sofas, dining rooms and bedrooms. It's located in Bursa, Izmir and Istanbul: Florya, Jamil Topuzlu and Baghdad Gadasi, the company also has its own industry and the ability to design on demand.
8. saloni furniture turkey
Choose your salon now from among the latest collection of distinguished Turkish salons, and if you are looking for a specific salon shape that is not available in the company, you can describe it to the work team.
hipas company for the manufacture of plastic and metal furniture in Turkey
Hilal Plastic Company was established in 1978, and began to provide its services in the field of manufacturing and producing plastic drawers in its beginnings, and because the company was producing materials with good specifications and quality, it began to grow gradually, after which the company moved its factory to the Ikiteli Industrial Zone and began to provide its services under the name of Hi Bash Plastic, and in 2004 the company opened its second factory there, and in 2009 the company opened its own showroom to display its products, and the company is currently aiming to open its new factory with an area of ​​13,500 square meters.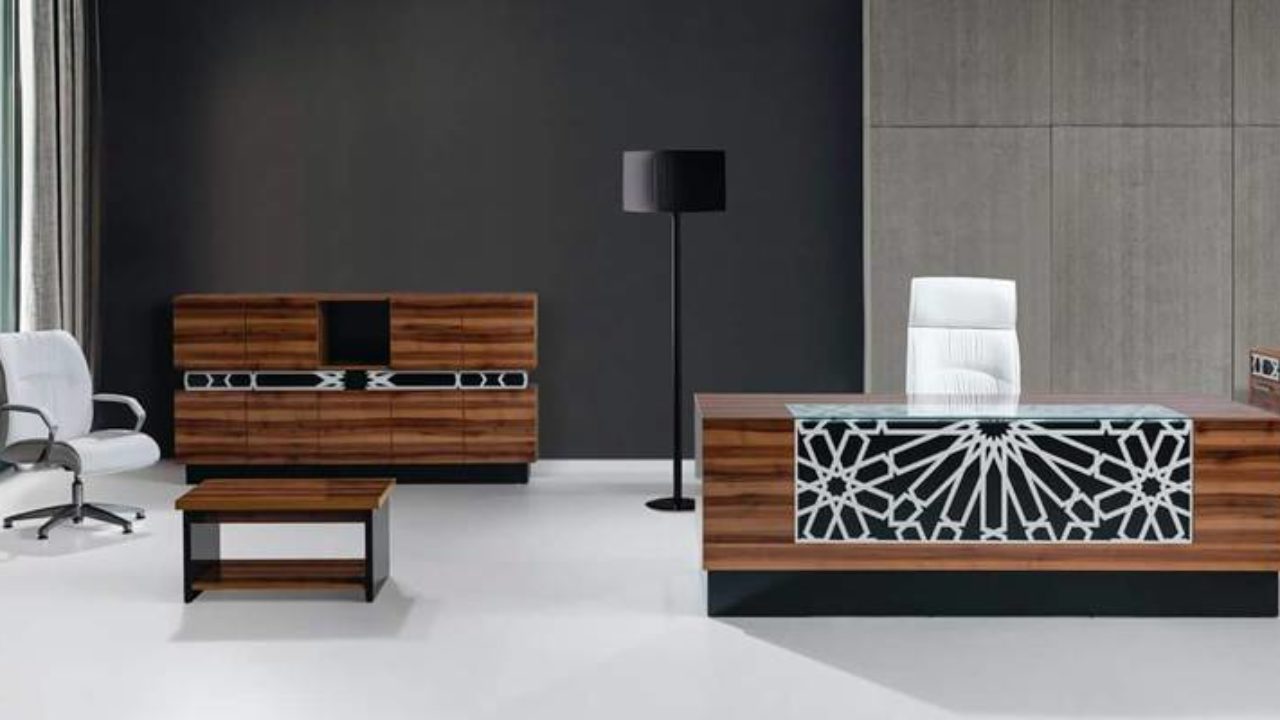 and the company is manufacturing outdoor furniture , plastic shelves containing  plastic zippers as well as manufacturing plastic boxes and manufacturing garbage bins. Garbage and manufacture of platforms and workshop tables and factories, the production of personal cabinets and cabinets for equipment storage, the manufacture of plastic billboards, the manufacture of traffic signs and directional signs, and the manufacture of plastic cases. The company's headquarters is located in Istanbul in the Basaksehir region.
Erdemofis is a high-end office furniture manufacturer in Turkey
Erdem Furniture Manufacturing Company started its industrial life in 1984 with the manufacture of seats and sofas, and now it owns a factory with an area of ​​25,000 square meters equipped with the latest production equipment and produces all kinds of metal and wooden office furniture as well as it carries out complete decor projects.
If you want to buy office furniture cheap ,Erdem has a technological infrastructure, and through the advanced quality it owns, it produces high-quality products without errors with high production capacity, and the company also has a technical team that can provide answers to all customer requests, and the company highlights the importance of office furniture through design as much as it is concerned with the technological side of progress Best services to clients.
Enkaymobilya office and restaurant furniture manufacturer in Turkey
Incai Furniture Company was established in the year 1960, and it was registered as a company in the year 1994, to provide the company with 48 years experience in the field of manufacturing and producing furniture, and the company began its production in the year 1994 in its factory, whose covered area was 2000 square meters, and the company chose the name Figaro as a trademark for its products The company produces many dimensions of functional office furniture, sets and seating sets, bar chairs, chairs, sofas, office chairs, reception and information tables, cabinets and meeting tables, and the factory is distinguished by the quality of its services and products and its wide range of products, and meeting the requirements of customers and customers to the fullest is one of the most important principles of the company, and the headquarters is located The company is located in Istanbul, in the Kagithane region.
Zivella, an office furniture manufacturer in Turkey
Zeula was established in 1999, the company started to provide its services in the field of office furniture and supplies, as the company offers a special design group of group work tables, meeting tables and luxurious office tables, office chairs and sofas, waiting chairs and sofas, cabinets for placing workbooks and papers. The company has 6 centers spread throughout the country and provides Turkish service furniture importing after contacting online under the management of an expert and experienced team to provide excellent service to its customers. The main center of the company is located in an urban area located in Istanbul.
office furniture producers in turkey
Albedoegitimmob is a manufacturer of school and educational furniture in Turkey
El Bido was established in 1998, and the company started providing its services by establishing a Turkish website to sell furniture such as single and double school chairs, chairs, tables, drawing and music tables, school dining tables, computer tables, multi-storey beds used in student housing, writing boards, advertisements, school laboratory tables and systems. And kindergarten school tables, office and functional furniture, and the company has updated its products and designs to provide its customers with a wide range of options. The company's headquarters is located in Istanbul in the Omraniye area.
Sempremobilya office and restaurant furniture manufacturer in Turkey
Samber Furniture was established in the year 2007 in the field of manufacturing office and administrative furniture, employee offices, meeting tables, guest chairs, waiting chairs, restaurant chairs, lounges, sofas and official tables, and the area of ​​the company's factory is 1500 square meters, and the factory is equipped with all modern and advanced equipment and machinery, and because of the experience of its staff And its employees, the company provides the finest and best products to its customers, and the company uses iron, wood and leather in its products, and the company's headquarters is located in Istanbul in the Bakirkoy area. After dealing with each other, you can contact with office furniture shipping service Company to receive your order quickly.
The prices of office furniture vary from one company to another according to the type and quality of the product and many other factors, for example you find one of the office furniture prices at $ 200, and you find the other at $ 1420, as for reception tables, you find some types at $ 800, and other types at $ 1200.
And many Arab businessmen care about the elegance of their offices, their companies, and the renewal of their office furniture, and that the companies are to the fullest, and the latest fashion is a destination for the place, the more elegant the company, the customer finds comfortable and feels confident about the place, so you must pay attention to the shape of the place and its decor.
furniture wholesale suppliers
Turkey always seeks to provide everything new in the world of furniture by establishing new factories to sell Turkish furniture, so you find that some people's obsession with change and keeping up with everything new makes user stores full of things that will be dazzled by them as used, and you will be surprised when you enter those stores that line up alongside Side by side with new furniture stores and you won't feel any difference.
The used furniture market in Turkey is characterized by its simple prices suitable for all groups, and it is diversified in its exhibits, and in every region of Turkey user markets and bazaars are held, which are held for a day or two a week, and contain all the supplies from furniture and furniture, to clothes and food, and you can Get good prices and offers.
One of the most famous places to sell second hand office furniture in Istanbul is also the Esenyurt area, and in it you can find Esenyurt Bazaar, where you can buy used furniture for a whole house for only 3000 liras. Usually used furniture in Basenyurt is sold for reasons of travel or to renovate their homes and want to get rid of old furniture that they do not know where to put it.
1- Search electronically at the aforementioned sites at the point of import from Turkey via the Internet or by relying on Google, or even by traveling to Turkey "if things are appropriate" for the supplier, company or factory that offers you the desired products at the best possible price (never hurry and spend Lots of time researching to find the best possible source of merchandise.)
2- When communicating electronically with any of the Turkish factories and companies to obtain a price quote, it is necessary that you communicate in the name of your company, not personally, as communicating with the name and e-mail of the company guarantees the seriousness of dealing and thus you get quick answers and serious offers from companies.
3- You must have full knowledge of the specifications of the products you want to import, for example if you want to import clothes, you must specify everything related to the products such as the quantity, types, sizes, quality of fabrics and colors, so do not leave such things to the sellers.
4- You have to specify the port of shipment for the seller to send to this port, and it is necessary for you to have documents related to the incoming shipments to prove ownership of the shipment.
5- You pay customs dues on your shipment, and then you will obtain if that shipment is released and at that time you can transfer it to a safe store or place to work on distributing it to the merchants agreed with them, or start marketing it to the targeted retailers.
Finally, you will be happy and satisfied with Turkish office furniture, because it is made of excellent materials and at attractive prices.
https://www.youtube.com/watch?v=bUXV33_PxcQ