For those who entered this article looking for the best specialist in leather products manufacturers in turkey ; The best specialists in this field from our point of view are:
As for those looking for information and details to benefit him in this field, we list below the information that we hope will benefit you and satisfy your aspirations:
leather products manufacturers in turkey
Are you looking for leather products manufacturers in turkey ? The history of the leather products industry in Turkey dates back about 500 years, and it is one of the most important sectors. So we in importing house we will show you all details that you need to know to start your trade successfuly.
The leading export in Turkey, with a total value of about $ 1.3 billion in 2011, which represents 1% of the total Turkish exports, due to its advanced technology in the field of manufacturing machinery and industrial equipment in addition to the production of about 90% of the chemical products needed for this industry and leather manufacturers occupies a position It is advanced in the field of leather products industry as it ranks third in Europe after Italy and Spain in terms of volume of production and seventh place for exports at the level of the world as shown in the following graphic:
The number of companies operating in the Turkey leather industry sector (not including the shoe industry) is 1500 companies, it employs about 2,300 workers. The leather products industry is concentrated in the cities of Istanbul, Izmir and Bursa and others… The city of Istanbul is the largest and main shopping center in Turkey. A center for the trade of types of leather goods in Turkey, as it
As for the footwear industry, it employs about 4,700 companies, employing 27,000 workers, and are stable 50% of these companies are in Istanbul, and the daily production volume of the 33 largest Turkish companies working in this field is about 330 thousand pairs of shoes per day and the annual production volume is about 212 million pairs, and the percentage of leather shoes is about 26% of the shoe sector production. Here are some of the top leather goods company in this field:
METIŞ DERI ÜRÜNLERI SAN. VE TIC. LTD. ŞTI It is a manufacturer, working in the leather goods sector. It also operates in the men's leather goods sectors, women's leather goods, leather bags and accessories, and leather accessories. It is based in Ümraniye, Turkey.
AFMLEATHER It is a manufacturer, working in the leather goods sector. It also operates in the leather case accessories, leather accessories and leather accessories sectors. It is located in Istanbul.
GUNER OFIS LEATHER DESK SET PRODUCTION LTD. ŞTI It is a manufacturer, operating in the Office, Leather Goods sector. It is located in Istanbul.
DREJANI LEATHER & SHEARLING They are a manufacturer / producer, operating in the luxury leather goods sector. It also operates in the leather clothing production sectors, high-quality lambskin coats and waterproof lambskin coats. It is located in Istanbul.
ONUR ÇANTA
Manufacturer / producer, and operates in the Bags sector. It also operates in the women's bag and bags sectors. It is located in Istanbul.
MARKAWELL LEATHER JACKET MANUFACTURING&PRODUCTION LTD. TIÇ. ŞTI. It also operates in the sectors of leather jackets, valuable leather goods, manufacturer of leather clothing and lamb wool clothing. It is based in Bursa, Turkey. Leather products made in turkey Manufacturer / producer, operating in the leather and suede clothing sector.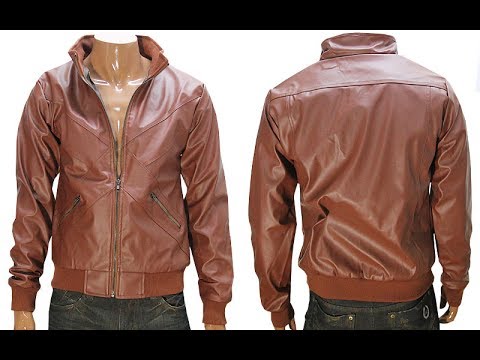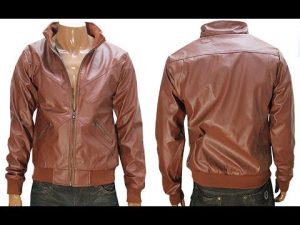 Turkish leather products are characterized by the quality of their specifications and their diversity in terms of clothes, shoes and bags, which made them unique to tourists, visitors and major international companies. The leather sector in Turkey began to flourish since 1970, while it has escalated in the last twenty years, with the multiplicity of markets and products and their openness to foreign countries, and it plays a major role in supporting the Turkish economy with a fair amount of exports. To know more we'll see leather products list which consists of the most famous leather products that Turkey produces:
Leather coats and clothes: Leather coats of various shapes and sizes, some of which suit the rainy weather in terms of length and protection from water, and what provides protection for the wearer and this is one of the leather products benefits. Short coats are suitable for autumn and spring, and are considered important in the world of fashion and fashion, due to the important diversity, options and designs, as well as their reasonable prices in relation to quality.
Leather shoes in various forms and uses: The leather shoes industry is witnessing a rapid development, through new designs for women, receiving special acceptance and attention from those who wish to acquire a variety of elegant winter or summer shoes, as well as various men's designs.
For the leather advantages and disadvantages:
The advantages of the natural leather products:
1- Natural leather guarantees the comfort and safety of the foot and keeps even the skin of the foot from infection with fungi.
2 It has the outer strength to protect the foot from natural bumps and scratches
Natural jade gets shinier as the age increases, and it is characterized by a unique touch, all the rest, and a distinctive smell
Natural leather ensures breathability and instantly absorbs sweat
And the Turkish leather brands is one of the best leather goods brands in the world it is so famous of its high quality. To be able to differentiate between the natural leather and fake ones: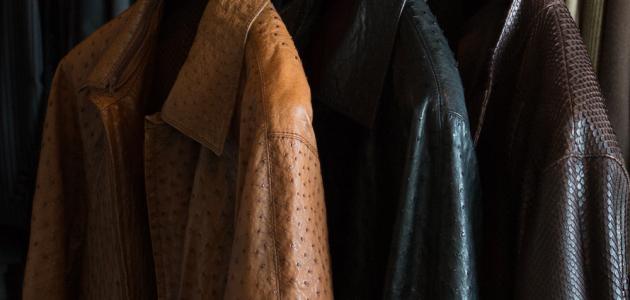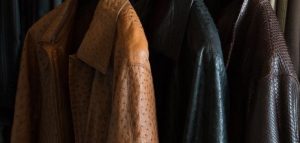 1-Smell the product:
We smell the leather of the product we want to buy, if we find a strong smell, this means that the product is made from animal leather, or if we find it is not strong and natural, this means that the leather is fake because it is often made of plastic.
2- We inspect the leather pores:
We put pressure on the leather. If we see the spread of pores in an irregular manner, this means that the leather is natural, or if the pores are regular on the leather, this means that the leather is fake leather.
3- Touch the leather:
We touch the leather in the product. If the product has a rough texture and is characterized by durability that means that it is genuine leather, but if the texture of the leather is soft and rubbery, this means that it is artificial leather
4- Examine the edges of the leather:
We touch the edges of the leather if they are rough, this means that the leather is genuine leather, but if the texture of the edges of the leather is smooth, this means that the leather is synthetic leather. All this will help you a lot to know the real leather products not to ruin your trade reputation when you import from turkey.
Mahmoud Pasha Market
Mahmoud Pasha Market is located in the Eminonu area of ​​Sultanahmet near the Egyptian market, and you will find there many products and many Turkish goods at the best prices, such as cosmetics, shoes, children's boutique clothing at wholesale prices and shawls stores.
The Egyptian market
The Egyptian Market is a huge market that gives you the opportunity to wander among more than 4000 historical stores that take you back on a historical journey through time to more than 700 years, to find an unmatched collection of antiques bearing an authentic oriental character, leather goods, turkey jeans price there is affordable for everyone ceramics and high quality handicrafts.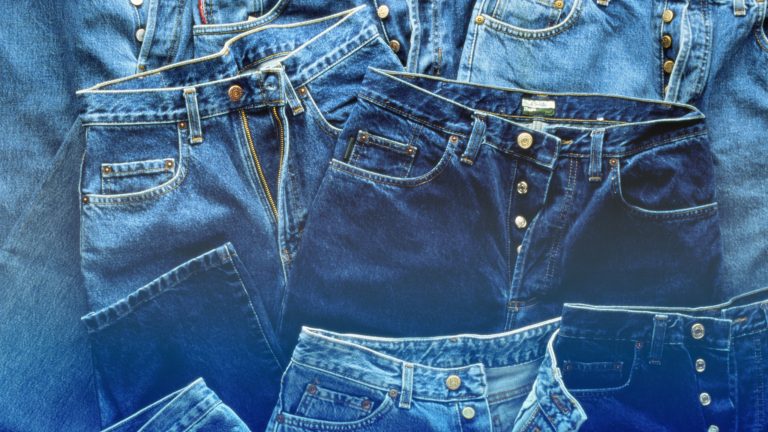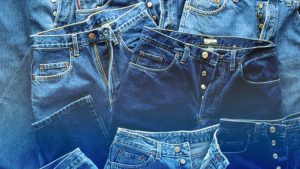 Al-Fateh Market
The market is known among locals as Carsamba Pazari, and it takes place every Wednesday from 5:00 to 9:00 and houses 1,300 vendors among more than 4,800 stalls, and you can find anything here from live animals to clothes, hijab fabric wholesale, fruits and vegetables, you just have to be Willing to bargain, especially since this market is not touristy, but rather a local market that Istanbul's locals go to.
Besiktas market
This market is the Saturday market and includes only 400 stalls, but you will find here everything that is found in other markets of jewelry, textiles, beautiful clothing displays,you can find many leather stores, leather products manufacturers in turkey too so be sure to visit it during your trip.
*Lalali Market
Lalali Market is located near the Sultan Ahmet area along the Tramway line, and wholesale shops are located on the Tramway line and on the side streets of the main street. Wholesale stores there sell bags, leather shoes and clothes in addition to Turkish wholesale wedding dresses.
leather goods price in istanbul
Calfskin coats range in costs a lot as indicated by quality. They range from 200 USD to 500 USD in cost. The Beskardesler zone of Zeytinburnu for sensibly estimated cowhide buys (coats, shoes, sacks, and so on) Derimod is a significant store there, turkey jeans factory and there are more others. In the event that you wind up getting inspired by calfskin packs and coats in the Grand Bazaar try to take as much time as necessary to deal to at any rate half of starting asking cost. In the event that they need all the more basically proceed onward as there are heaps of cowhide pack and coat stores found all through the city.
Here are some of the notable Turkish leather brands that you can also check their sites to have an idea before you start importing from turkey leather goods for your trade:
Derimod.
Desa.
Matras.
Prens leather .
Kusadasi Leather.
Hogan.
Petek Saraciye
Louis Vuitton Istanbul NisantasiOne can say that, with all around arranged techniques for the coming years, Turkish leather industry has set up itself in all the significant calfskin markets and nations. There is no uncertainty in saying that the leather business in Turkey has a thriving future. And this article was a summary for leather products manufacturers in turkey and how can you find places and markets that famous for its high quality leather goods, how to differentiate between the real and natural leather and fake ones not get cheated in what you will buy that that can harm your business reputation, the average of prices of some leather products and most famous leather brands in Turkey.