For those who entered this article looking for the best specialist in Leather jackets importers in Turkey; The best specialists in this field from our point of view are:
As for those looking for information and details to benefit him in this field, we list below the information that we hope will benefit you and satisfy your aspirations:
leather jacket manufacturer in Turkey
Turkey is one of the most prominent shopping destinations comparing to other countries world, it has a lot of leather jacket manufacturer in Turkey which is one of the latest fashion trends most prevalent. And importing from Turkey is one of the ways that lead to achieving great financial returns, as many importers around the world buy their needed products from Turkey , through importing house platform we will give you all information to that.
You can import from Turkey amount of Leather jackets from Turkey , as it must be determined for all tastes and it is known that there is a high demand for all Turkish clothing, as well as the Turkish leather used and the extent of its quality to distinguish it, so it is necessary to accurately determine the required goods. Then you must choose the best companies and it manufacturers that sell Turkish jackets wholesale in Turkey and the search for the best deals from exporting companies to safe companies, and we offer you some of them: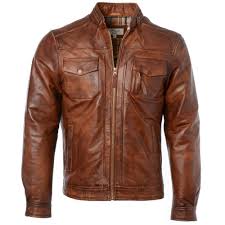 May Leather:
May Leather Turkey leather jacket factory serve in Turkey 's Izmir, they produce leather jackets by following the world fashion closely. Choosing the best quality for our products is our philosophy of success. Own collection renewed every season. They are always able to reach their valued customers with export overruns and series products. These products, which they call stock, carry stores one step further than other competitors with high profit margins.
CANDOS LEATHER FABRIC:
They are a LEATHER JACKET FABRIC in ISTANBUL and they sell their own leather jacket wholesale leathers. Their capacity is 3 X 40 FCL BLACK SHEEP NAPPA AND 2 X 40 FCL MULTI COLOUR SHEEP NAPPA. THE SPECIFICATIONS OF SHEEP NAPPA IS AS BELOW: COLOUR: ALLBLACK SIZE: UNSELECTED, 28% MEN HAND AND UP, 47% PALM SIZE AND UP, 20% THREE FINGER SIZE AND UP, 5% GARBAGE if you are interested with their products feel free to contact with them.
Leather Leaf Jackets co:
It's a leather jacket manufacturer in Turkey is established in 1978 at Kusadasi. Since then, they have been producing only women's leather leaf jackets. They use all of their power and effort to design and produce good quality stylish and comfortable leather leaf jackets for women. Leather Leaf Jackets Company USE ONLY 100% TURKISH LEATHER for their leaf jackets, designing and all other processes are made by Leather Leaf Jackets Company in TURKEY , ALL THEIR PRODUCTS ARE MADE IN TURKEY and 100% TURKISH MADE, they are EXPORTING PRODUCTS ALL OVER THE WORLD AS WELL.
They are Turkish Leather Leaf Jackets Manufacturer Exporter Supplier Wholesaler Retailer Factory, leather jacket distributors, Outlet Seller Marketer Provider and Producer Maker So, they can supply wholesale or retail Turkish Leather Leaf Jackets. For wholesale, send them "Wholesale Inquiry" e-mail, From their WEBSITE AND ONLINE STORE you get information about their original products: Leaf Jackets, Uncatchable Leather, Ironable Leather, Water Resistant Leather and How to Clean Lamb Skin.
JAPPA DERI VE TEKSTIL SANAYI DIS TICARET LIMITED SIRKETI:
Jappa Leather Company is a globally recognized name as manufacturer and exporter of Leather Garments. Since 2005 Jappa Leather has been serving their customers in production and export of ready to wear garments for men and women. Jappa Leather works with international brands for the most part. It exports largely to EU countries, U.S.A. and Far East countries. Customer oriented design and responding to market demands quickly earned Jappa a place among the leading leather goods manufacturers in Turkey .
Along with the local market Jappa has successfully competed in international markets. Jappa is well known in the leather industry. they are keeping their operations in factory area – located in Istanbul-which includes all production departments and the showrooms as well. The annual production capacity of Jappa Leather is around 25.000-30.000 pieces with exports to Russia, Australia, USA, Canada and the European Countries.
EFECAN LEATHER:
Efecan Leather Garments Industry and Trade is the leader in garments manufacturers in leather industry and has been serving in textile sector since 1990. They operate the production activities in Izmir, Turkey . They are producing all kinds of leather garments for men and women. their annual production capacity reaches 50.000-units; according to the demands of their customers, they are able to produce skirts, vests, pants, jackets, overcoats, coats and dresses.
CC BRANDING TEKSTIL TA.GDA.MTL.ITHL.IHR.SAN.TIC.LTD.STI:
The company was founded in Istanbul in 1998 and is based there. They stand for what defines them of design, quality, fairness, responsibility and, at the very top – to their customers. The basis of their actions is fairness towards their employees, partners and customers. They produce in a resource-conscious manner at their location in Istanbul, in compliance with the agreed European working conditions.
GIANGESS:
The company GIANGESS based in Istanbul, Turkey , is a Manufacturer, marketing and Producer, which operates in the Jackets, leather industry. It also operates in the leather garment manufacture minks and furs industries.
AKDEDE MANISA DERI PAZARLAMA SANAYI VE TICARET LTD STI:
AKDEDE MANISA DERI PAZARLAMA SANAYI VE TICARET LTD STI based in Izmir, Turkey , is a manufacturer and a producer, founded in 2005, and it operates in the fur coats sector. It also operates in sectors And the Leather jackets.
Kusadasi leather jacket:
The company established into the Turkey 's leather clothing market as KUSADASI Leather Clothing Ltd.Co. in Turkey , starting to product and sell leather jackets, skirts, trousers, and other accessory goods. Afterwards, the company is becoming to export retail products to all around of the world as different kinds of leather (nubuck, sheepskin, silk leather, washable leather, etc.) at their leather factory in Izmir. KUSADASI Leather Clothing Ltd.Co. For all your confection requests and manufacturing demands, you can visit their Leather shop in Kusadasi.
The prices of bulk leather jackets in Turkey differ according to the different stores and places they sell, for example a men's winter jacket can be found in the next Turkey store at about 1100 Turkish liras, and another for 250 liras, depending on the design and material of the jacket, and the same applies to the prices of women's jackets.
The best Turkish jacket is leather jackets in Turkey , which can be found many of them especially in the Grand Bazaar in Istanbul, and prices vary according to quality, and the prices for poor quality start at about $ 80, and good quality is not less than $ 200 to $ 250, and the quality can range as high as anywhere up to $ 1,000 or more.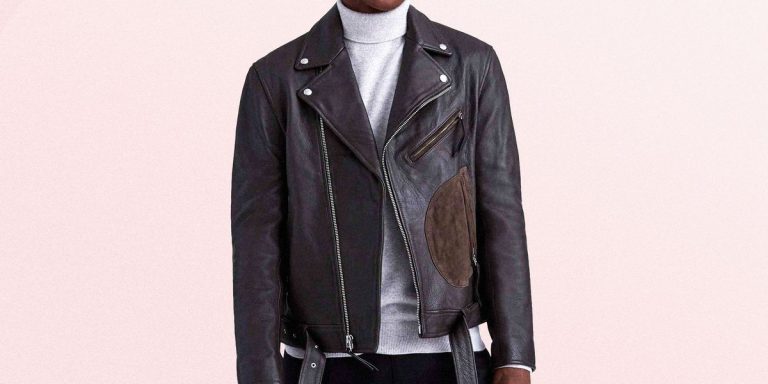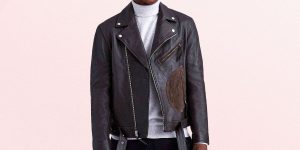 best place to buy leather jacket in Turkey
The wholesale clothing market in Istanbul is an important wholesale market in Turkey and in the world, where millions of dollars are bought every day, due to the quality of clothes in the industry and the wonderful tastes that suit everyone, and among those places are the following: –
A wholesale markets in Turkey in Istanbul, Osman Bay is one of the most prestigious places to buy clothes from Turkey , as it contains the best Turkish clothing brands in Istanbul.
The Osman Bey Market includes the most famous international brands, you can import wedding dresses from Turkey from offices of famous designers, local manufacturers and trademark owners, in addition to cosmetic shopping centers, and all this places them among the best bale-wear markets in Turkey . Osman bey market prices are higher than other markets because of the high quality it offers and the elegant tastes of the most famous international and local brands, and it is famous for Turkish veiled clothes as well as men's clothes.
It is called the Wednesday Market because it is held every Wednesday of every week and it is one of the distinguished wholesale markets in Istanbul, which includes the most delicious types of food Not to mention Importing baby dresses from Turkey and other clothes, and the purchase of shoes from Turkey , Istanbul's most famous tourist attractions are located next to it, such as the Grand Bazaar and Fatih Mosque.
Lalali Market in Istanbul
One of the most famous local and popular markets in Istanbul, Lalali Market is located in the Lalali district, the most visited area in Istanbul, and is very popular among locals and foreign tourists, as it provides high-quality clothes with products through the largest stores and stores at reasonable prices that suit all budgets.
Marter Market in Istanbul
One of the most famous wholesale markets in Istanbul with the Arabs, as it offers many products such as shoes, veiled clothes, hijab from Turkey wholesale, children, men and women clothes with high quality and very cheap prices, within more than 2000 exhibitions for Turkish products sale, and what distinguishes the wholesale market in Istanbul is that it contains companies specialized in customs clearance.
Baghdad Street dates back to the Ottoman era, and is considered one of the most famous streets of Istanbul, and this street is located on the Asian side of Istanbul, and is about 6 kilometers long, and includes many shops as well as local and international clothes, in addition to the presence of many small commercial buildings for shopping.
Turkey leather jacket shop
Wholesale Turkish clothing suppliers is easy to shipping clothes from Turkey and easy to find, but in order to settle down with an original supplier, you have to do a lot of research and compare the quality as well as the price of the clothes, are you looking for the best wholesale Turkish clothing suppliers? Here are some sites for wholesale suppliers in Turkey and importing clothes from Turkey :
Whocit:
It is one of the best wholesale sites for ordering clothes and has all kinds of clothing groups for both men and women which include jeans, shirts, evening dresses, shirts, coats and jackets, sweaters, skirts, blouses, sports, plus size clothing, jackets, sportswear, athletes, maternity, shorts, bags, blouses, and pants Turkish men's leather jacket models, etc.
Clup Fashion:
It is one of the fastest growing clothing wholesale stores in Turkey , that you can order from Turkey directly which they focus is on providing excellent experience and better services to the customers, and they have cooperated with the best brands in Turkey such as Stella, Marisis and Sirius. They work with 30 factories all over Turkey , and offer a range of categories, Clup Fashion has various options for women to shop from, beachwear, jeans, ethnic wear, sportswear, maternity wear and more, and it also provides a variety of options from Turkish jackets.
Fimkastore:
Fimka Stores was established in 1984, this is a leading name in the field of textiles in Turkey , and Fimka manufactures and supplies women's clothing, Turkish jackets online and the store offers high-quality products at low prices, across different categories such as dresses and blouses, plus-size clothes, evening dresses, and long dresses, Underwear, T-shirts, jackets, T-shirts, jeans, coats, accessories, and suits.
Wow Wholesale
If you are looking for wholesale clothing for your online store, store, or even for yourself, then they are for you as the distribution distributes Turkish men's and women's clothing all over Turkey .
In conclusion, we hope that we have enriched your great information about many of leather jacket manufacturer in Turkey that it will help you for what you need to buy and import from Turkey .