For those who entered this article looking for the best specialist in Leather jackets importers in Turkey; The best specialists in this field from our point of view are:
As for those looking for information and details to benefit him in this field, we list below the information that we hope will benefit you and satisfy your aspirations:
leather jacket suppliers in turkey
Turkey in general and Istanbul in particular is considered one of the most famous fashion capitals in the whole world, as the clothes in Turkey are characterized by a very high taste, and importing jackets especially leather Jacket suppliers in Turkey are many and popular there, through importing house platform we will talk about famous leather jackets to import and to find out how to import from Turkey.
Elibol:
Since the day Hasan Elibol founded Elibol Deri; Opening first store in Beyazit, Istanbul, Elibol Deri has become a leather icon in Russia and Eastern Bloc countries. It has become brand for consumers that follow the world trend and determine their styles. It has been introducing its product to elite customers every season since 2003 in the central building located Zeytinburnu Sahilyolu.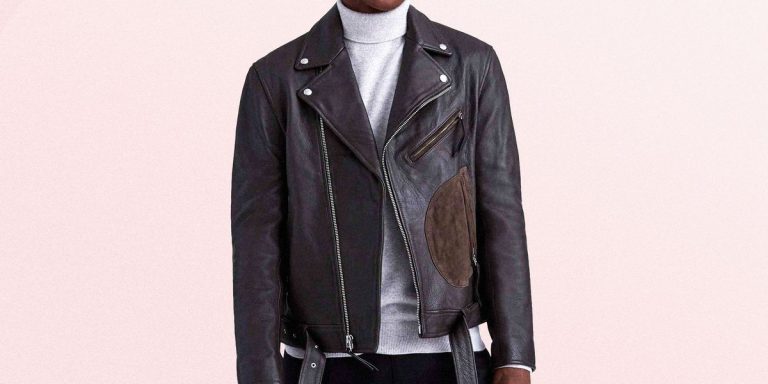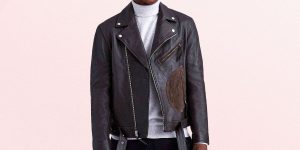 Barya leather:
Founded in 1976, Barya Leather has a reputation for providing the highest quality leather such as leather jacket women and fur jackets, coats, and accessories. The collection encompasses the style of Turkish luxury and is the result of over 40 years of perfect craftsmanship and detail. The years of experience has allowed the company to bring to life new styles and trends that stem deeply from tradition but modified with innovation. Barya Leather, located in Turkey, but operating the US is the destination for brands and boutiques across the world for the newest and high-quality products.
JAPPA DERI VE TEKSTIL LTD. STI:
Jappa Deri was established in 2005, experienced long years in leatherwear business, with a new and different outlook for export-oriented production purpose. By employing highest universal quality standards, and great production technologies with unconditional customer satisfaction principles, Jappa Deri undertakes to produce leatherwear collections of world-famous Turkish leather jacket brands, with continuous effort to update and develop itself, also, its own brand with its special collections and continue to exist at the domestic retail market.
Sel-Gü Deri:
Baggio Rossini one of best leather jacket suppliers in Turkey, it has been established at year 1996 in İzmir. It started to be known with its production concept which gives importance quality. It has always worked with efficiency through principles of continuous improvement in production. Baggio Rossini, One of Turkey wholesale suppliers has undertaken to promote the Turkish leather in the global arena to provide deserved reputation to it as a duty.
One of the most important of the company is providing the feeling of elegance to customers in leather fashion with innovation, integrity and high quality. Baggio Rossini now is a brand is preferred in dozens of countries and its products are used with pleasure. And it takes the biggest power from customer satisfaction and it continues its steady growth pertinaciously.
Ramonderfur:
Founded in 2010 as a manufacturer of ready-to-wear leather, fur and accessories, RAMONDER is now a trend in the industry and fashion design. RAMONDER Group; has risen to in the luxury fashion industry. their goal is to reflect the current trends of the world with their unique collections and to take place in different countries of the world with new original designs.
As a global brand, they strive to attract the attention of their customers with unconditional interest in luxury products. As RAMONDER Group, they help to offer only exceptional product quality, outlets and original pricing. They make sure that all their products meet these important and invaluable requirements. By offering a wide range of products to Asia, Europe, America and the Middle East, they were able to create a strong customer base. They also believe it is very important to establish long-term real connections with the customer. They goal is to supply for good life. Also, Customer Satisfaction is Ramonder's top priority. One of their components of keeping satisfaction is quality and after-sales. They would be honored to host you in their Showrooms and sales outlets to enjoy their unique designs.
DERIMA DERI TEKSTIL LTD. STI:
This Company is engaged in the production and export activities in Turkey, exporting the product groups listed below. They are a supplier companies in Turkey and leading a Turkish company that can offer you the best price and optimum quality. The company DERIMA DERI TEKSTIL, a member of Turkish Exporter, is engaged in production and trade in Türkiye. Made in Turkey products are supplying in it and they will reply you with their best price offer shortly.
turkish-leather.com:
The company is best leather and fur Istanbul located in Zeytinburnu, Istanbul, Turkey Based on product sales and leather jackets and accessories products, handbags and wide range of leather goods. they produce wholesale products for export to the world with different types of leather (nubuck, sheepskin, silk, leather, washable leather, etc.)
WHOLESALE LEATHER JACKETS MADE IN TURKEY Wholesale and Turkish jackets online at Turkish Leather is different from other companies, they don't just cater to large companies they like to treat every customer as an individual. They offer the following No minimum order You choose the style/size/color Individual quotes Leather swatches to ensure you are happy with the color and quality Payment by credit card/swift/ PayPal, bitcoin and altcoins Delivery worldwide by DHL and FedEx or similar companies Guaranteed delivery times. They are pleased to service their extensive collection of exclusive products and accessories. contact them for your retail or wholesale questions and requests.
Kusadasi leather:
Kusadasi Leather Located in the main Bazaar, Kusadasi Leather has its own boutique styles, as well as made-to-measure individual designs in leather and fur clothing and accessories. Offering the finest products in quality and workmanship, Kusadasi Leather also stocks a large color range of traditional and contemporary Turkish designed leather jackets. Kusadasi Leather offer a wide range of leather jacket men's and Womens Leather jackets, each created with its own defining character and style, and handcrafted in luxurious leather. At their store there are many unique designs in all sizes are for sale.
Turkey is one of the most luxurious shopping destinations in the world, as it is famous for being an important tourist destination that attracts tourists from different parts of the world, so it must provide many of the most prominent and elegant stores and stores to meet the needs of this huge number, and being a country characterized by the textile and leather industry, and leather jacket Istanbul one of the most prominent fashion trends.
And importing from Turkey is one of the ways to achieve wealth, as many importers in different parts of the world have been and still buy different products from Turkey in terms of quality and reasonable prices, thus achieving many gains. As for import hijab and buying a long leather jacket for veiled women in Istanbul, which is one of the latest fashion trends most prevalent and is more like a long petticoat but with light materials suitable for summer such as chiffon and cotton, and this model of clothing has spread because it gives women a modest look, especially in the case of wearing pants and straight skirts that take the shape Body.
Turkish items are distinguished by their quality, although the tailoring is not European. The opinion that the quality of leather jacket in Istanbul that differs from Turkey will be inferior to European quality. The masters of the southern resort brilliantly followed all the basic rules of sewing, creating the most modern designs and styles that could serve their owners for a long time with proper care. Speaking about the quality, which are different leather jackets from Turkey, it is also worth noting the cost of the products sold. The things that European brands carry often cost incredible sizes, making this product inaccessible to the middle-income destination.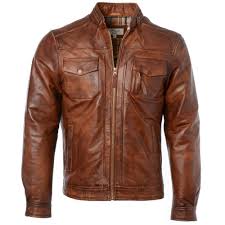 However, you should not feel despair, even if you have long dreamed of buying yourself and your fashionable fur leather family jackets. Turkey in this regard – a great area for shopping. In addition, to importing from Turkey if your business is related to retail outerwear, you can purchase wholesale purchases in Turkey. The price at which local sellers offer their goods (especially in bulk) will really surprise you.
Of course, the materials in clothes play an important role in leather jackets of wholesale children's clothing in turkey too, whether it is autumn or winter leather jackets. Turkey and here is in no way inferior to the advertised European brands.
All elements of domestic production are distinguished by high-quality natural materials (sometimes – with minimal inclusion of synthetics). It's no secret that winter time is often unpredictable, while Turkish insulated jackets are perfect for any weather disasters. Buying leather jackets from Turkey, you cannot doubt the quality of the selected models. Of course, provided that the purchase is made in a really popular shopping center.
Turkish sellers have reputation in wholesale markets in turkey and are ready to fight for the positive opinion of each of their customers, respectively, they simply cannot sell low-quality goods. It should not be forgotten that the leather craft on the Turkish lands is distinguished by its wide development, so that the appearance and durability of the products will satisfy even the very demanding customers. Pay attention for a moment like you can buy a winter jacket even in the summer, and you can do it at great discounts. If you are familiar with following fashion and want to look stylish, but at the same time you cannot brag about big finances, shopping in Turkish clothing malls is the best way out.
prices of leather jackets in Istanbul
The clothing industry is considered one of the most important industries in Turkey, and that is why the wholesale clothing market in Istanbul is one of the most important markets in the world and among the leather jacket price. the quilted jacket for women costs 295 liras, and women's jeans from denim are priced at 163 liras, and women's coats are 397 liras to 931 liras and the leather jacket for women is 992 pounds.
In the End, we have mentioned top of leather jacket suppliers in turkey and some of Turkish leather jackets companies that you can deal with and get your need from, finally we hope that we have introduced information that you can get benefits from.