For those who entered this article looking for the best specialist in Turkish  footwear manufacturers; The best specialists in this field from our point of view are:
As for those looking for information and details to benefit him in this field, we list below the information that we hope will benefit you and satisfy your aspirations:
Turkish  footwear manufacturers 
Turkey is globally distinguished by many industries that have a great reputation in it, and among these industries is the shoe industry in Turkey, you can start importing from turkey as you can find many Turkish  footwear manufacturers and many factories and it companies in Turkey that export to all countries of the world.
In addition to the presence of the finest, best and most luxurious Turkey shoes brands in the world, and their prices are very good for quality and suitable for import. In order to ensure the success of your project and increase the profit in it, you must follow some information and advice, we will tell you about it on importing house platform.
Where to find shoes for cheap? Merchants rush for import Turkish  products, as There are plenty of markets specializing in shoes in Turkey, as many people seek to import from the Turkish  product, especially fashion products such as clothes and shoes, they are looking for the names of shoe manufacturers in Turkey to import from them, so we will offer you the best here:
1- MONARCH CORK:
Monarch Cork offers a unique and high-quality product to its customers all over the world with natural types of shoes as they main in leather products obtained from the bark of cork oak tree. they use in their brand carrying the reigning Also, they are Supplier of: shoes, handbags, cap and wallets.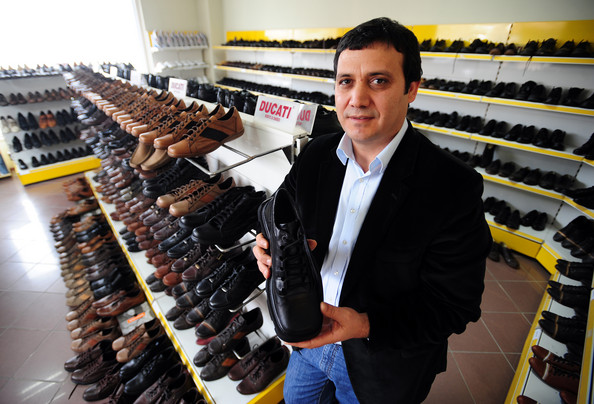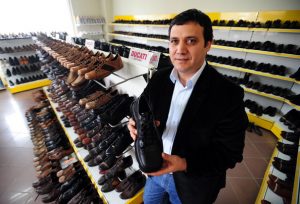 2- ANKAPA FOOTWEAR:
The soles of their shoes are made of special high density polyurethane material. it is flexible and lighter than other soles. It does not cause foot pain. and the lower shapes of the soles are designed in accordance with the structure of the nervous system in the standing. For this reason, it eliminates the impacts that the foot will be exposed to.
Their 30 years of experience in the footwear industry with orthopedic footwear technologies to meet the deficit in the field of Therapeutic Shoes in Turkey, applying the latest technologies became a leading manufacturer in the market.
3- OZCE CLASSTER AYAKKABI DIS TIC. LTD:
Being established in 1997 in Esenler as COŞAN SAYA, they renamed their company AS Ozce Ayakkabi San. Dış Tic. Ltd. Şti. and started producing shoes and slippers following the purchase of injection machines. They strived and managed to meet high quality production standards and improved our product lines.
As today, they are a company which can produce 10000 pairs of slippers in 5300 m2 factory area. Until 2015, they managed to produce more than 500 models, invest in R and D, introduced their designs in domestic exhibitions and provided jobs for hundreds of people with the help of its sales channels spread throughout Turkey.
Also, they are direct exporters and subcontractors to overseas clients. they have BSCİ international quality certificate and products are being sold by leading companies of Turkey such as Polaris, Flo, Deichman, Defacto, LC Waikiki, Slazenger, Çetinkaya Chain Stores, Ender Chain Stores, and Boyner thanks to increasing quality and sustainable business approach.
As Ozce Shoes, they are producing several registered trademarks including CLASSTER, LOBENO, COŞŞ and KOŞAR, they strive to become the leading shoe and slippers producer which is able to meet end user expectations and renowned for its quality while maintaining our high-reputation.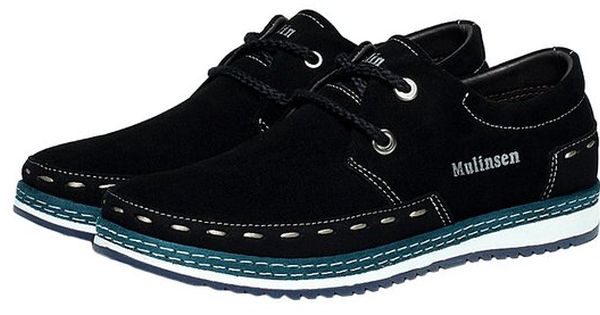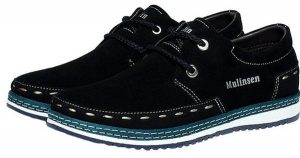 4- WSS WESSI CLOS:
Best Turkish  footwear manufacturers they offer you wholesale products, wholesale jackets, coats, wholesale shirts, grooms and wholesale shoes with all types many product groups at Clos. This Turkey shoes online site is special for wholesale customers.
All products on this site belong to the Wessi brand and this site was founded by the Wessi, it is the most secure payment methods are used for wholesale purchases from Clos and the products will send it to your door with the best shipping companies in the world.
5- Tux shoes:
Tux Shoes is manufacturer company established in 2016 located in Istanbul, Turkey.
It has completed all infrastructure by observing customer needs and aims to offer you the right solutions.
Adapting to innovations is only possible with well-planned strategic infrastructures. Capacity, performance, flexibility, continuity and manageability are critical to easy adaptation to new technologies.
The best shoes to import are in many companies in Turkey There are so much international companies in Turkey to import clothes, shoes and other variety stuff and it deliver them to other countries, but each company has a set of advantages that make it shine among other companies.
And among these companies that work in the field of importing shoes to various countries of the world we inform you of Turkey shoes wholesale companies:
6- Lublin shoes:
Lublin Shoes is in natural motion since 1985. Their slogan is (A Real passion is essential to making perfect shoes) From design to production and retail. They apply utmost attention to details a quality. Since 1985, their philosophy has been to make shoes that are shaped to fit the foot.
If you looking for Turkey shoes for sale, they care about creating and maintaining strong, positive relationships with partners, their colleague and their customers.
Their work is based on quality craft man ship, and they are challenge convention in their strive for uniqueness, also their vision to be the leading premium Brands for shoes.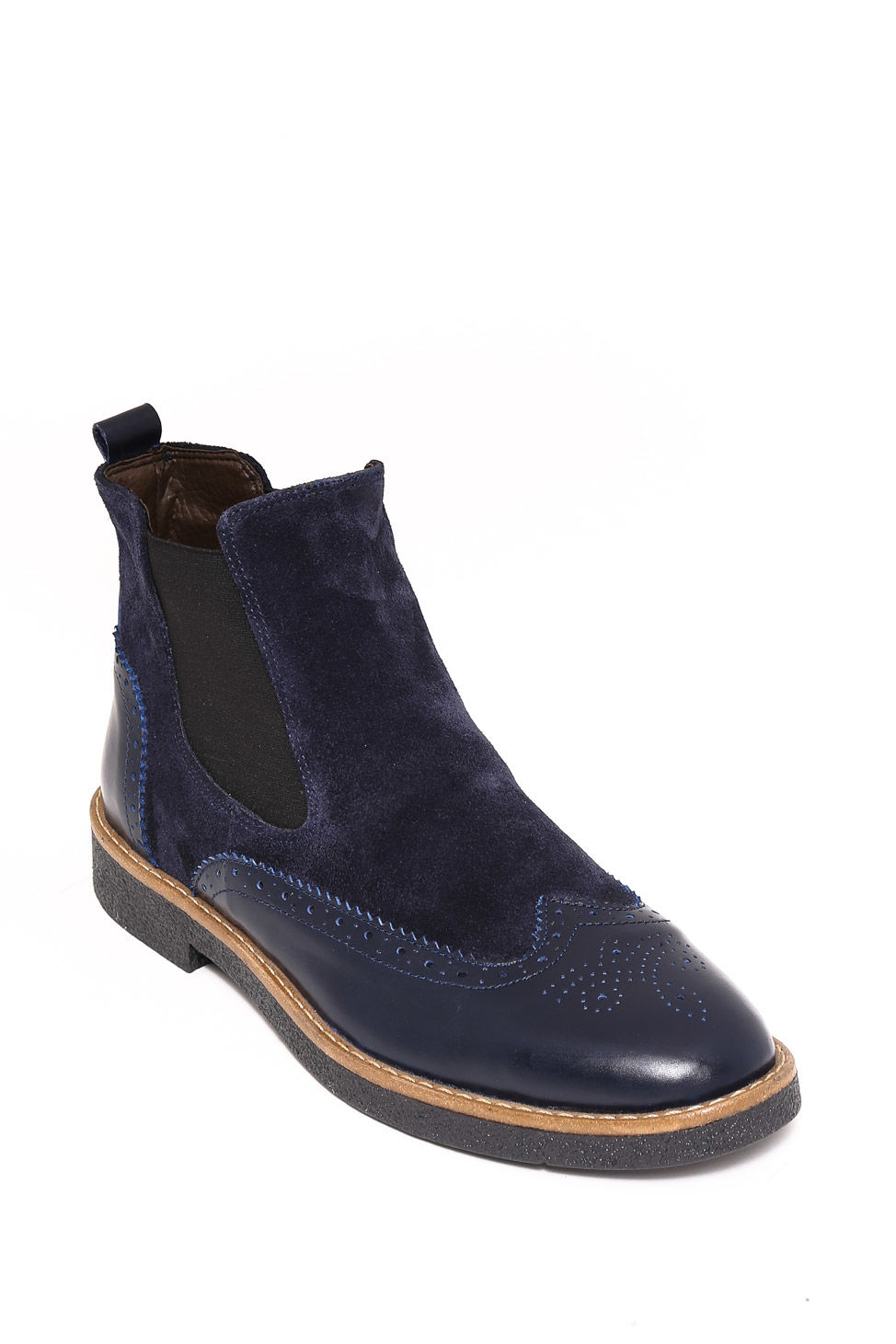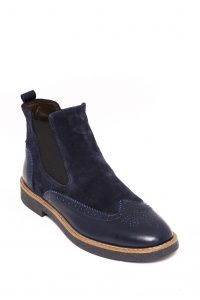 7- Netisshoes:
NESIS AYK.TSR. IMALAT IHRACAT ITHALAT, started his career in 70s in a small workshop with Footwear and Apparel Manufacturing.
In the coming years, they manufacture and specializes in manufacturing and wholesale company in their bags, coats, Perfumes, Jackets, T-Shirts, Watches, Sunglasses, Belts, Wallets, Sport clothing, Men's Shoes, Boots, Belts, Handbags, Men's Wear, Jackets and Women's Shoes, Boots, Handbags, Belts, Womens Wear, Dress, Jackets at thier factory.
Thier company structure is a family company, as they have got 64 workers at thier factory, showroom and export places with cheap shoes wholesale, their company is offering their products in domestic market for more years has focused on exports from 1996 to the present day,
Takes steps towards developing the overseas market, their company day by expanding the passes range.
their shoes, bags, belts, boots and sandals production and famous brand shoes in both do wholesale, bags, boots, perfumes and all sports equipment, sportswear, clothes products to domestic and overseas customers by providing the partner companies abroad, when it comes to Turkey shoes price, they offer the most attractive prices.
8- Miss bag shoes:
Miss Melisa shoe and bags active and professional store chain since 2010 also, it is a big company where you will shop with confidence Who makes its own production in Turkey, it is a private store that makes its own production in Wholesale.
There is No home is devoid of Turkish  products, due to the excellent manufacturing and precision that does not end in manufacturing and there are many Turkish  shoe collections and wholesale shoes in turkey in many shapes and colors, as well as keeping up with fashion, and one of the best shoe brands in Turkey are as follows:
9- Kinetix:
One of the largest economic of brands in Turkey, which reflects beauty of vivid colors on the designs of the shoe material types that you provide, and it is the best brand that we recommend for you when you import shoes from Turkey, and it is the best Turkish  brands for shoes in particular, as well as the products are sold in the stores named after him (Flo Flo), which is published inside as well as outside Turkey, and it is one of the most famous names of shoe stores in Istanbul, turkey and the prices start from 43 liras.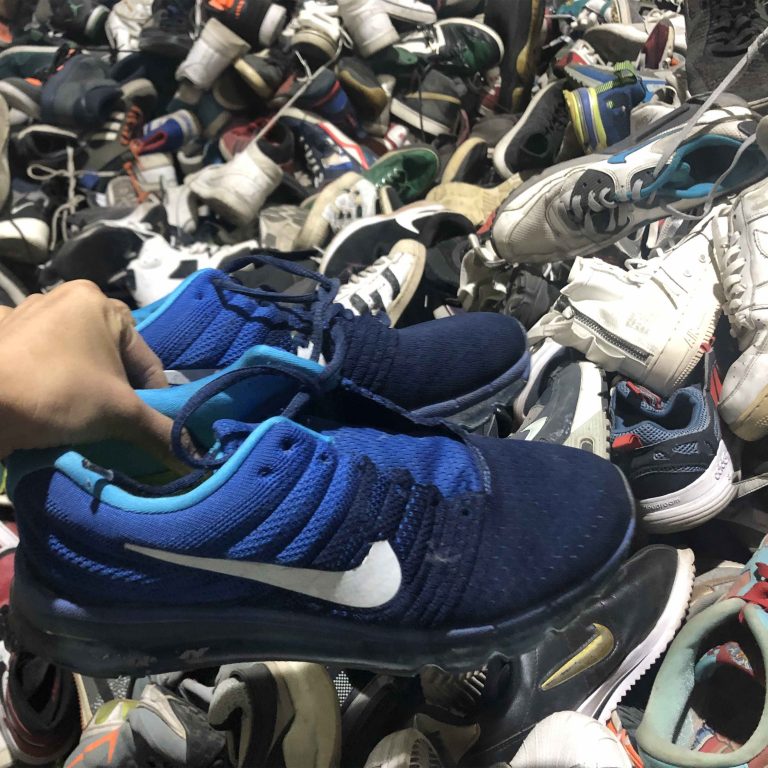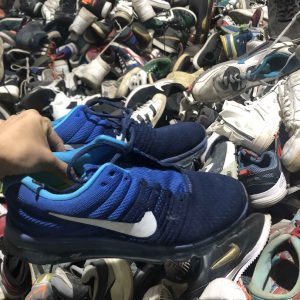 10- Hammer Jack:
And it is one of the best Turkish  brands that are of world-famous specifications, and you will also find that brand on Turkish  shopping sites in abundance on the Internet when you search for your product in the shoes section.
Each country has its own conditions for import and shopping and when it comes to import from turkey, there are some terms in the following we explain the most important conditions that Turkey sets for import, including: –
You must specify the product or goods that you will import, and after you know the type of goods you want, also you should determine the required quantity, because the greater the number of pieces that you required of the goods, the lower the cost and the price difference such as shoes in bulk for cheap in price, and some of the companies we have mentioned above they can offer low prices to attract you to them.
If you have made a decision to buy shoes, then you are definitely looking for the best ways to get the best types of shoes, the finest and the most modern, and here we will explain to you the best ways you need to import shoes from Turkey:
Intermediary import:
This method depends on assigning a company to import from Turkey to buy what you want from the products with the desired specifications, so that the company will import them and clear them customs and thus you will achieve comfort, but in return you will pay money for these services.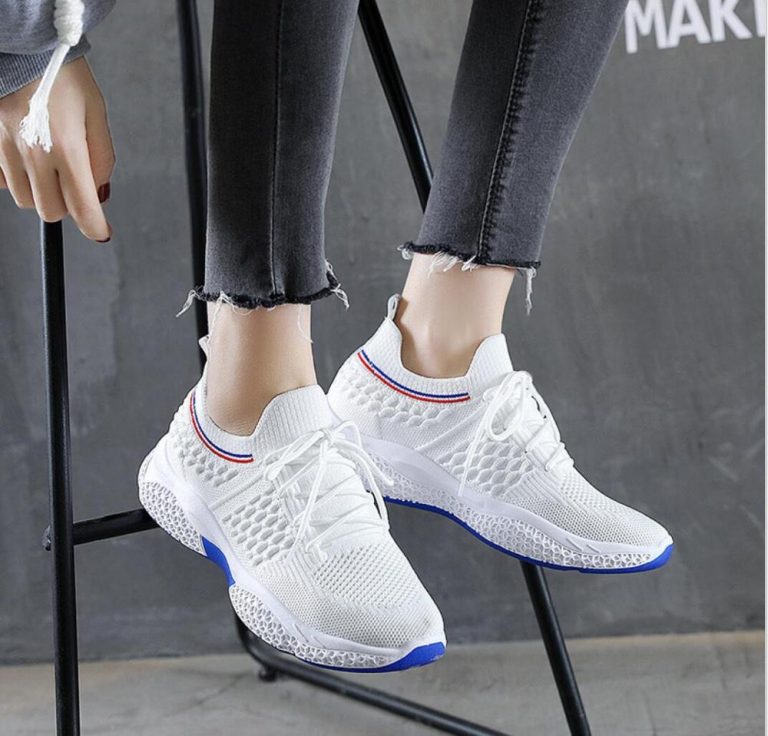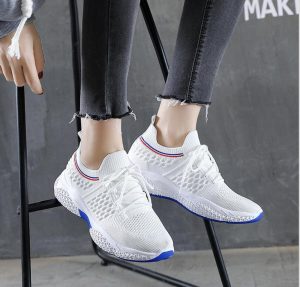 Traveling to Turkey:
Whatever country you want to import from traveling to that country is your best option as you can visit the largest number of companies, shoes factories in Turkey and markets, where you have the ability to closely examine the products and you can do this comparison between different products in terms of prices.
Finally, you can choose the products that suit your target market well from the source of supply that gives you a better price.
Online import from Turkey:
You can search for Turkey shoes online and Importing from Turkey via the Internet is one of the common things and it is more economical, and care must be taken to buy from companies with high ratings by buyers, so that you can guarantee the sellers who you deal with which there are many of cheap shoes vendors in many well-known websites in the internet like Alibaba.com.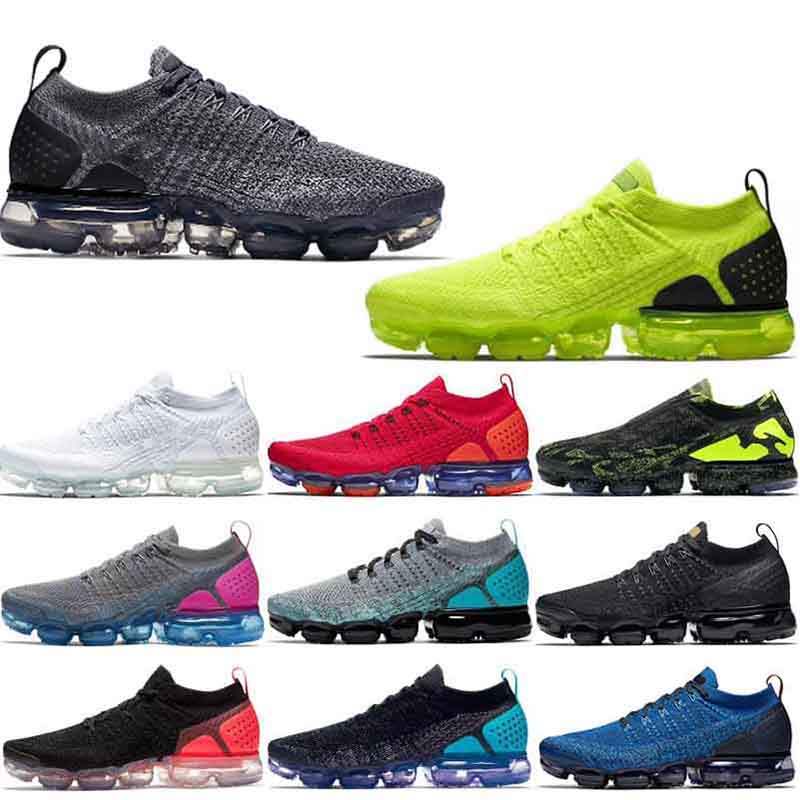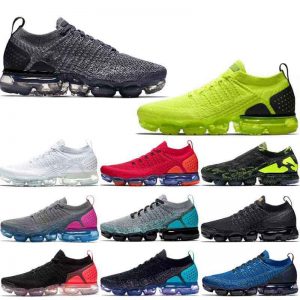 In conclusion, we hope that we have mentioned to you the most well-known Turkish  footwear manufacturers that you can find what you need from all types of shoes in Turkey at the best prices.