For those who entered this article looking for the best specialist in  Turkish shoe manufacturers; The best specialists in this field from our point of view are:  
As for those looking for information and details to benefit him in this field, we list below the information that we hope will benefit you and satisfy your aspirations:
 Turkish shoe manufacturers
Turkey is globally distinguished by many industries that have gained great fame in it, and from the industries that Istanbul is famous for is the Turkish shoe manufacturers, and you find many shoe companies in Turkey that export to all countries of the world. As merchants hurry to import from Turkey, and there are even many markets for shoes in Turkey, as well as the presence of the finest, luxurious and best brands in the world, and their prices are very good and suitable for import, we will tell you about it in importing  house platform this is what we will explain in the article.
Turkey shoe manufacturers
Many seek to import from Turkey, especially fashion products such as clothes, bags and shoes, and we will inform you a list of the names of shoes manufacturing company, including:
A.S ULUDAG AYAKKABI LTD. (WOMEN SHOES):
ULUDAG Ayakkabi has been founded in 1975, in Bursa, Turkey. The company specialized and manufacturing of women shoes, shoes bulk. U.A.S Ltd does make production for its own brand "Charmia". They are manufacturing for private labels for other companies. They make two collections each year (Fall-Winter and Spring-Summer). Their main product is: Casual, Fantasy, Boots, Sandals, Flats (Babet), High Heels, Mules, Open toe, Platforms, Low Heels, Oxfords, Sandals, Straps, Clog, Pumps, Comforts, High Boots, Low Boots, Sports.
Their designers design their collections regarding the real-life conditions and situations. their Collection are created with quality products (Leather, Imitation Leather, Textile and Blended) The pricing is identified in consideration with the affordability levels of the brand's target consumer. Therefore, they are working with stylists who follow women shoes. trends in the world, and who are skilled and creative. they are open to discuss all possible suggestions with new partners. If you think that your company is the one, they are looking for. The shoes presented to the market within the scope of U.A.S are produced in accordance with international standards, do not hesitate to contact them and present your proposal for (distributorship, partnership, dealership or buying).
KURCANLAR TICARET
They are exporter of boat shoes and considered as best Turkish shoe manufacturers, best leather shoes in turkey, leather casual men's business and dress shoes situated in Ankara-Turkey. All of the work is 100% real calf leather and handmade shoes with very good quality. Their shoes; Inner lining is goatskin. They are not using synthetic material inside or outside. Leather for the upper, they are using calf leather or buffalo leather. and they are using for shoes sole material is real French sole leather.
NANECILER SHOES:
The company laid the foundations of wholesale shoes, shoes bulk wholesale and slippers company with the production of enchant and Yemeni in Kayseri by Numan Öznaneci in Turkey, Hacı Numan Öznaneci and Mehmet Bekar entered the women's retail shoes sector as ULUS Shoes in Kayseri. In 1960, Hasan Hüseyin Öznaneci, the eldest son of Hacı Numan Öznaneci, came from Istanbul to supply goods to his retail shop in Kayseri and sold the goods they bought in the shop in Istanbul, where they kept three brothers and their father after a while. As a result of a conversation, three brothers (Hasan Hüseyin, Şaban and Osman Zeki) decided to continue wholesale shoes and slippers in Istanbul. They have been selling women's wholesale shoes and slippers in their company since 1991. First as a wholesale company in the largest number (41, 42, 43 and 44) and a small number (33, 34 and 35) They pride their selves as a company started selling women's shoes.
LUI SHOES:
Lui Shoes is a shoe store for men's, women's and children's shoes in Istanbul since 2003, They sell high-quality, elegant, and comfortable shoes of Turkish production in retail and wholesale Russia, Ukraine, Kazakhstan and other countries. In their shop, they are offering casual and stylish models of summer, winter and demi-season shoes made of high quality natural and synthetic materials for the best price, they cooperate with both large chain stores and individual entrepreneurs.
RAKER MAGAZACILIK PAZARLAMA TICARET LIMITED SIRKETI:
Hapshoe.com was established in partnership with Raker Mağazacılık Pazarlama ve Ticaret Limited Şirketi and Raker Shoe Industry and Trade Limited Company in Turkey. They are a huge, sincere and loving family that has been happy to serve you, since 2016, taking the will and determination to work from the satisfaction of its customers. The biggest energy source of our dynamic and innovative staff is to offer their customers a nice shopping experience. They are a big and sincere Hap shoe family that draws its energy from the smiles of their customers. They do their job fondly and with great energy. They bring together products that provide quality and price performance with their valued customers.
They deliver the orders placed until 16:00 on weekdays, on the same day and they check all products at the packaging stage. Also, they keep track of the delivery process until they make sure that all your orders are delivered to you. You can redeem the product you ordered within 14 days and change your product within 30 days. Moreover, they pay your shipping fee for your first return and exchange. For detailed information, you can review their return and exchange page.
BIRSEV KUNDURA:
BİRSEV Kundura started production in 1978 in a small workshop in Kemeraltı İzmir, Turkey, Unable to meet the needs in time, this small workshop moved to Işıkkent, which is a special production area for shoe manufacturers, in 1997. Top quality ladies' leather footwear production in a company that has a say Birsev Kundura is cooperating with Turkey's best-known brand is very mağazal. Company is specific design, coloring and production with its own brands are carried out by their experienced staff with hand-work. Their Spring Summer, Autumn and Winter collections are offered to their customers twice a year as classic shoes, stilettos, high-heeled sandals, boots and boots with their BARGELLO brand.
In addition to thier domestic wholesale sales, they export to many countries abroad too so you can easy importing from turkey. Germany, Italy, Greece, Bulgaria, Iran, Ukraine, Albania, Lebanon, Iceland are among the countries they are exporting regularly. They help to reach more countries with the work they do the domestic and international fairs they attend and participate in.
Turkish shoe companies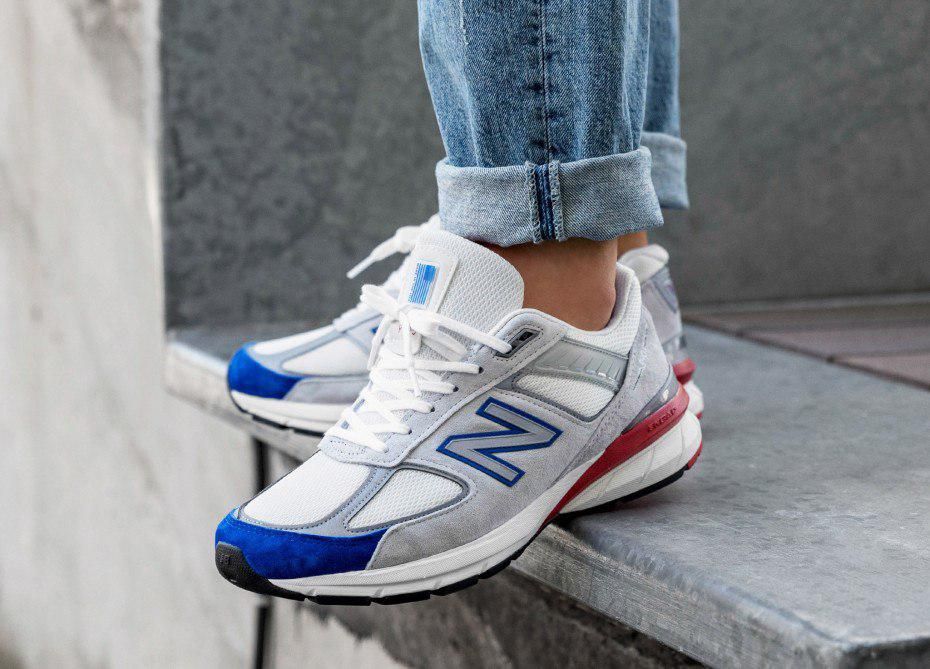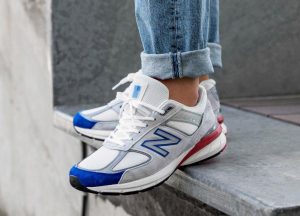 There are many of Turkey shoes wholesale companies in Turkey which famous for their products and their prices in excellent quality, we bring you some of them:
SINMWAY:
Sinmway GLOBAL WHOLESALE, based in İstanbul Turkey, they are working in wholesale shoes in turkey serving mainly small distributors in different countries and they are only wholesale all together only export organization they do not serve local market only %100 EXPORT and %100 WHOLESALE no RETAIL. Thier main Goal is LOW price for HIGH QUALITY all their suppliers are producers in TURKEY, and all their items are made in Turkey.
DIVINO SHOES:
Its High-quality Lady leather shoes, boots and sandals, if you would like to choose your brand minimum order quantity is 200 pairs/color -If you would like to choose their brand minimum order quantity is 6-8-10 pairs (1 carton / color) -You can decide for the assortment, all their products are quality guaranteed, they accept to produce your product samples feel free to contact them for any other questions.
Turkey shoe suppliers
These are the wholesale shoes vendors we bring them to you, including:
TOPTAN IS AYAKKABISI SAN. TIC:
TOPTAN IS AYAKKABISI, is a distributor and operates in the footwear sector. It also operates in the safety footwear and wholesale footwear sectors in Istanbul, Turkey.
RIMPERIYA:
They have been in the shoe industry for more than 10 years in the production of shoes, they use natural materials of domestic production. All their products are made only from genuine leather. Their shoes serve several seasons, they also provide a 60-day guarantee for shoes. They have low prices with very good quality. RİMPERİYA is a unique brand that helps at harmony of all details with quality during the production phase. Their brand, which reflects a multifaceted structure and modernity, has followed a path that help at innovation at every step.
Their footwear meets all the requirements of their customers in all conditions and performs the necessary work. However, all orders are delivered on time and in full volume in accordance with the schedule and agreement. Today RİMPERİYA shoes are sold in different countries in the world.
Turkish shoes price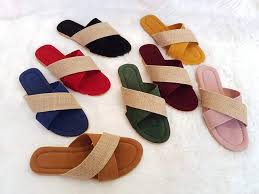 The prices of shoes vary in Turkey, where the leather materials manufactured, including the shoes, as well as the quality of manufacturing and colors, whether natural or synthetic leather, so prices vary and vary, and they also differ according to the place of purchase, whether from a popular market, luxury malls or specialized shoe brands stores. And you find the wholesale price of shoes in Turkey is medium and suitable for everyone, and you find cheap shoes in turkey in the markets that sell at wholesale prices, and among these markets:
It is one of the most famous tourist places in Istanbul and contains many varied markets that contain all local products, as well as many shops and wholesale companies for clothes and shoes. You may find it useful to read: Importing refrigerators from Turkey | The best shipping costs from 3 companies
The one-pound market in Turkey
They are the weekly markets as they should be called, but the residents called them this because their products are very cheap.
It is one of the streets known for wholesale trade, including women's Turkish shoes, and the shops their export products to all parts of the world.
Wholesale shops at Lalali Market
It is one of the well-known markets that contain all the local Turkish exhibits, such as shoes and imported from abroad, and it is one of the most famous wholesale markets in Istanbul you can find there a bulk shoes for sale
It is a wholesale market in Turkey and is located on the European side of Turkey, through which you can get all Turkish products, clothes and shoes. There are many Turkish shoe brands of high quality, and they have spread in the Arab world for their quality, reasonable price and high-end designs, and these brands include:
Kinetix brand, one of the most famous Turkish brands that provides high-quality sports shoes, which makes it very popular with young people, and you find it in its agency inside and outside Turkey.
Hammer Jack brand offers a wide variety of leather sport shoes for shoes for men, women and children.
Derimod brand offers its wonderful products at very competitive prices with other international brands.
The Hotiç brand offers a wide variety of men's and women's shoes to suit all times.
Polaris brand, one of the best shoes brand and distinguished brands providing all kinds of shoes for all levels, it works under the slogan of good shoes for all.
  Conclusion, we have mentioned for you turkish shoe manufacturers, as the shoe trade is one of the wonderful projects that you can do, as it is not linked to a specific time or season in the year, so it is a successful project, so do not hesitate to work on it.