For those who entered this article looking for the best specialist in  Turkish carpet manufacturers; The best specialists in this field from our point of view are:
As for those looking for information and details to benefit him in this field, we list below the information that we hope will benefit you and satisfy your aspirations:
Turkish carpet manufacturers ..
Learn about the many Turkish carpet manufacturers  where they can help you to get best and high-quality carpets and sell in your store easily It all began in the eleventh century, in Anatolia, and the events from which its appearance in the old image of Anatolian mosques draws elegance and luxury.
There is a development in the fourteenth era, various forms of modern forms, the modern era and the most wonderful housing in order to meet the urgent and customers need, just follow this article in importing house .
Turkish carpets are one of the most prestigious companies in Istanbul which has gained international fame and has extensive experience in the wholesale trade manufacture, renovation and repair of handmade carpet Turkish and kilim industry to become one of the best companies.
carpet Istanbul is distinguished by their luxury and high quality Like other existing textile industries, the carpet industry is one of the inherited industries in Turkey.
1-Yasin Kaplancarpe Factory
One of the famous places for their huge production, the daily production efficiency of the company is about 30 thousand square meters. At an average of 750 thousand square meters per month, and 9 million square meters per year, which means that the production capacity of the spinning plant is around 1,350 tons per month.
2-Ninovacarpet Company
It is one of the most famous carpet factory specialized in the carpet industry Which was founded in 1989 in Gaziantep, Manufactured and produced in excellent quality, in all sizes.
 3-KRC carpet this factory is one of the most famous and best carpet factories in Turkey as this factory produces and manufactures the finest types of carpets in Turkey with the highest quality and the best price, this factory is based in Gaziantep.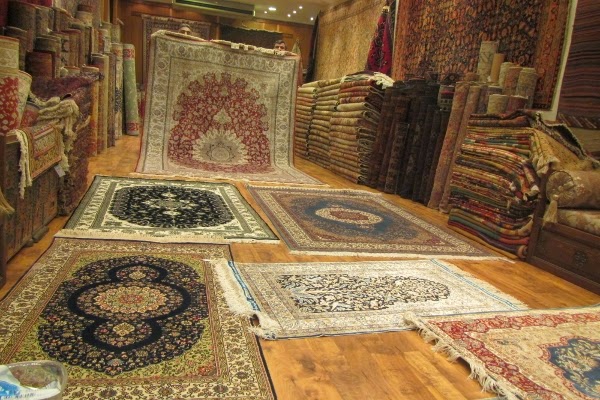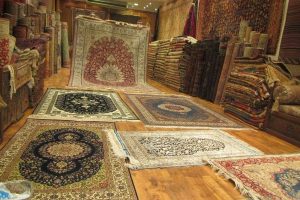 Buying carpets in Istanbul is a main purpose of many visitors to this city.
4-MY HALI is one of the most important and finest carpet factories in Istanbul as its manufactures and distributes the best types of carpets at the best prices and with high quality, this factory is located in Istanbul
 5-EMAT is one of the most famous carpet supplier and best manufacturers of carpets and household items in Turkey. It manufactures and produces carpets, carpet brushes and plastics and household items of the highest quality and best price the headquarters of this factory is in Ankara.
*ÖZKUL CARPETS is one of the most famous carpet factories in Turkey. This factory produces and manufactures the most popular types of carpets in Turkey with a high quality handcrafted carpet sector It produces the best shapes and materials from handmade carpets you can find carpet for sale at the best prices,
this factory is located in Manisa.
ENSAR HALI SAN.VE TIC is one of the oldest factories which is characterized by high experience, and the headquarters of this factory in Manisa in Turkey. DEGER TEKSTIL manufactures and sells the best quality carpet Turkey at best wholesale prices carpets and home textile products, this institution is located in Istanbul.
Moquette companies in Turkey:
Turkish carpets occupy an important place among the most prominent local industries, and you find it, largely in shops selling souvenirs where it is accepted by tourists in a way, handmade and more expensive due to its high quality, the other is made in factories, which are large and have a lower price. Turkish carpets are one of the oldest handicrafts in Turkey.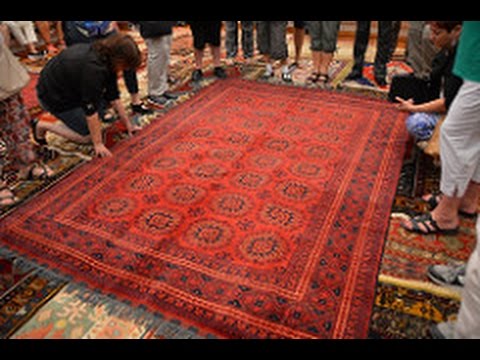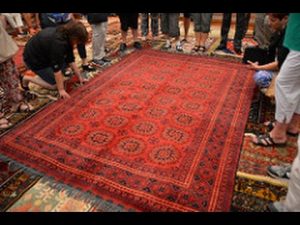 Turkish carpet store
The most famous city that manufactures carpets in Turkey, called "Hereke", whose women are proficient in weaving and making it by hand, which gives it the high material value, which may reach one piece of it, to more than 10 dollars for the small rug. Gaziantep, which is the sixth largest city in Turkey, is also one of the Turkish carpets manufacturing cities, as there are about 350 carpet and rug factories in this city.
The customer can design any inscription, send it to the factory, print it, and he can modify it, and it is private to the customer or the supplier, and it is saved in the client's file, in the factory, and he can request Turkey wholesale online them at any time he wants.
*Acme textile manufacturer in Turkey.
(Balmumcu mah., Beşiktaş / İstanbul).
Threads, carpets.
*Company profile.
It started its work in the carpet field more than 49 years ago.
The company offers its products with new and innovative designs:
Delicate carpets and small carpets – Ottoman design carpets – classic carpets – woolen carpets – thread carpets – leather carpets – felt carpets – distinctive carpets – hand woven carpets. The main headquarters of the company is located in the Basaksehir area in Istanbul.
 *Atlas Hali carpet manufacturer in Turkey.
 (Yeşilköy mah., Bakirköy / İstanbul).
Company profile
Atlas was established in 1967, and the company started to provide its services in the field of carpet production. The company offers its customers a wide range of carpets with many designs Zemmort – Sina – Gilva – Fire – Mosaic – Narges – Petunia – Serabi – Lokum.
The main headquarters of the company is located in the Bakirkoy district in Istanbul.
 *Kashmir hali carpet manufacturer in Turkey
 (Yenibosna merkez mah., Bahçelievler / İstanbul)
Company profile
Kashmir Hali Company was established in 2005; the company started providing its services in the field of carpets, as the company offers a wide range of large and medium-sized carpet designs. The company owns its own factory equipped with the latest technology, in addition to more than 1,000 sales centers in Turkey.
The main headquarters of the company is located in Bahcelievler, in Istanbul.
So, these are some of the main Turkish carpet manufacturers that can help you import from Turkey.
Turkish carpets in Turkey are made of different materials such as:
Silk, cotton and wool.
Or it is a mixture of more than one type of thread.
History indicates that the oldest Turkish carpets were known in Konya, Sivas and Kayseri, where they were manufactured from a variety of beautiful colors and decorations.
 How to buy Turkish carpets and importing furniture from Turkey?
Turkish carpets and furniture are sold all over the country, but it is important that you buy it from a reputable agent so that there is no doubt about the material, age and source of the carpet.
In Istanbul, the clean and modern well-lit Istanbul Handicraft Center is filled with wooden beams on several floors with woven Turkish carpets and woven kilims. It is a free standing store located on the main walkway leading to the Grand Bazaar. The type of Turkish rug you are interested in – size, colors, style.
The best place to buy Turkish carpets is the popular bazaars and the traditional Turkish markets, which are often found in every Turkish state, plain and embossed Turkish carpets.
The best ways to import carpets from Turkey
There is more than one effective method that can be relied upon; we will remind you of each method with its advantages and disadvantages:
**Traveling on your own: It is the best way to check the products and their quality, know the prices and choose your products carefully from the factories and Turkish carpet manufacturers, but they are expensive in terms of travel expenses, hotel, reservation of plane tickets and the need for an interpreter, in addition to that you will need to obtain the import card and this is not a defect but one of the requirements and it can be easily extracted.
 **Mediator: you specify the Turkish carpet models
What you want and assigns one of the import offices to buy it for you in exchange for a commission agreed upon between you, and this method is characterized by the fact that its costs are less than travel costs.
Online purchase: allows you to buy what you need from Turkish carpets through the websites of each manufacturer, and this method is characterized by being very low in terms of costs, but you will not be able to check your goods until after it reaches you, and the options in front of you are not as many as other methods.
How do I know the original Turkish Carpets?
Machine-made carpets are widespread in the Turkish market, and it is less expensive than hand-woven Turkish carpets. The final knot woven by hand is different from those woven by machines. The color of the industrial carpet is brighter than the original handmade carpet the heart of the handcraft carpet can show you some minor defects that result from weaving by hand, unlike the industrial carpet which is usually free from these defects.
Turkish carpets are distinguished by their bright and beautiful colors, and their Islamic decorative character, with some inscriptions in Ottoman letters, and it is considered one of the most luxurious types in the world, as it is woven from silk, which is decorated with brocade and golden lines.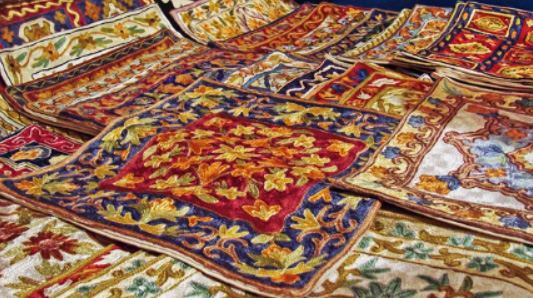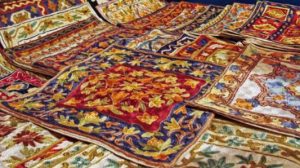 best place to buy carpet in turkey
Wholesale carpet places in Turkey:
Today, many Turkish regions are famous for making Turkish carpets, such as;
Usak, Konya, Bergama, Isparta, Fethiye, Kirchher, Nigde, Herc, Gordes, Cola, Ladik, Sivas, Milas, Antalya, Kayseri
Types and prices of Turkish carpets:
Raw materials, which are the main reason for the difference and high prices of carpets. The local Turkish carpets are made from several materials such as silk, cotton, wool and viscose. You may find a carpet made of wool only, another made of wool and cotton, and you may find it made of silk only or silk and wool and others that have two shapes. Kilims and shacks. Kilim is the most popular and widespread type in stores and markets and is less expensive, while oceanic is more expensive due to its scarcity.
Turkish carpet prices do not necessarily depend on the size. The number of knots per inch has the largest influence on the cost of a Turkish carpet.
Typically, silk rugs hold 400 knots per inch. Wool and cotton blenders hold fewer knots and are relatively cheaper.
A tightly woven and intricately designed silk rug that doesn't cost much more than paper may cost more than a wool rug large enough to cover the living room floor. Turkish wool or cotton wool carpets prices start at a few hundred dollars and run into the thousands.