For those who entered this article looking for the best specialist in children's clothing wholesale in turkey ; The best specialists in this field from our point of view are:
As for those looking for information and details to benefit him in this field, we list below the information that we hope will benefit you and satisfy your aspirations:
children's clothing wholesale turkey
Turkish fashion is famous for its beauty and grooming, especially children's clothes, with a large variety and cotton materials suitable for children, so you find new investors eager to import children's clothing wholesale turkey and are about to open a store that sells imported Turkish clothes or create an online store for this purpose, and in this article we will help you to reach companies that provide wholesale clothing services
Textile and clothing companies are concentrated in areas such as:
1.Istanbul Gungorn
2.Pendik Zeytinburnu
In Turkey, you can find hundreds of textile companies in general.
Wholesale children's clothing stores in Turkey
Pancho Shop:
If you want to sell Turkish children's clothing, this is the best factory for manufacturing clothes for all ages from newborn baby clothes in istanbul to 12 years old, they have branches almost all over Turkey and you can refer to their official website to know their branches specifically and contact them by sending a message to the site directly.
Kayhan:
It is considered one of the most important wholesale baby clothing factories in Izmir, this factory owned by Mehmet Kayhan is not only dedicated to children's clothing but also to women's and men's clothing.You can learn the contact details and locations through its official website, where to buy baby clothes in istanbul  provides the advantage of changing the language to English in order to facilitate The arrival of those who do not know Turkish to their destination, and among the most famous of their products is Turkish girls' clothes.
Danışan:
One of the Turkish factories that provide wholesale baby clothes services that deal with the best baby clothes factories in Turkey, and they have clothes for women and men as well.
With the presence of Baby clothes Shops in Istanbul, there is a lot in all respects from the various Turkish provinces, but Istanbul always remains in the forefront as it is one of the most important provinces of Turkey, and it is a global icon of beauty and fashion.
Of course, imported clothes for girls are at the forefront of sales, as it is known that girls are more interested in fashion and fashion than men, and this is not only for teenagers but also for children.Let's get to know the most important children's clothing stores in Istanbul, Turkey.
Cevahir Mall in Istanbul:
the stores always pay discounts commensurate with the Turkish market and the Turkish citizen at the same time, the best quality and various turkish baby clothes sizes in these stores is Turkish winter clothes for children Winter clothes for children have a special taste in Cevahir Mall stores. Children's stores in Cevahir Mall are an icon of elegance for children's clothes, as the stores there depend on the most important, famous and best Turkish brands for children.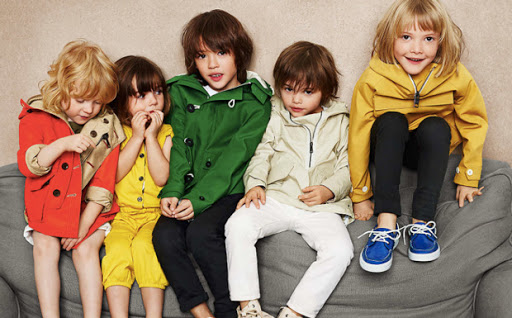 children's clothing factory in turkey
Max Kids:
One of the coolest kids stores in Taksim.
Giffel Fateh:
The store contains Turkish winter children's clothing where goods to import from turkey
Bamina Kids:
One of the best children's and children's clothing stores in Turkey in Turkey in general, and this store has five stars on the Internet, as it has won the admiration of all customers.
The Ripon Kid:
Turkish baby girls' clothing stores in Taksim, which is also one of the distinguished stores in Istanbul and has 4 and a half stars best turkish clothes online by customers.
Silverson Kid:
They call it in Turkey, especially in the neighboring neighborhoods, this spoiled store for its few working hours with two days off a week and its high-quality clothes, and it is one of the most famous children's clothing stores in Istanbul.
İstanbul Avm
This store is distinguished by elegance in the world of shopping for children, as it is not limited to children's clothes only, but there is everything related to all their supplies, the most important of which are toys, and the wholesale prices of children's clothes in Turkey are good to import from turkey
best turkish websites for clothes
Turkish baby clothes wholesale online
AT CLOTHING:
An exclusive Turkish clothing manufacturer expert in ready-to-wear designs and blouses has his own fashion boutiques in London, Barcelona and Istanbul with affiliations with famous brands such as Zara, Sandro, M&S, Next and Coast.
DDFS:
DDFS was founded in 2002 in a very short period of time that has gained international fame, its motto is to build a good relationship between customers and the company by producing high-quality goods at low prices, the site contains different categories such as Women's plus size clothing online and men, children's clothes in Turkey Istanbul and shoes as you can shop by Trademarks. Owning a new business interested in children means that Turkish children's clothing should be your best and first choice.
Turkey has a lot of baby clothing wholesale Turkey, here we will identify the best brands such as: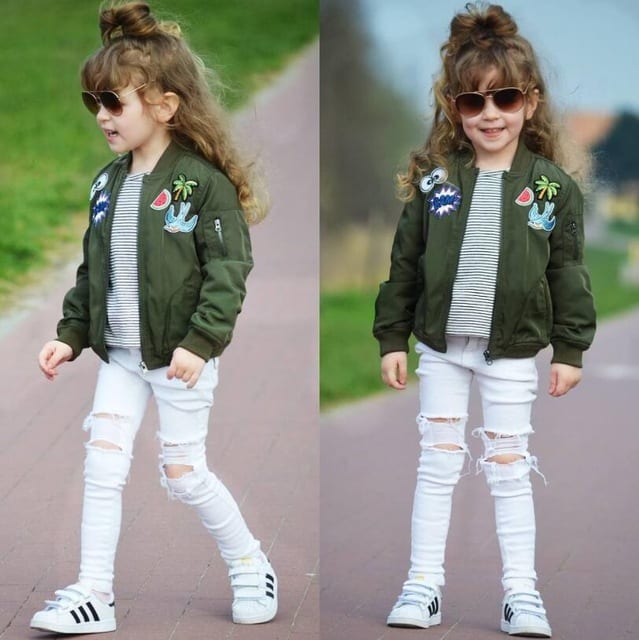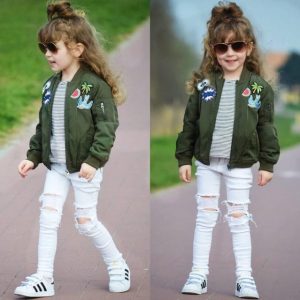 KITTI:
It'sa Turkish baby clothes brands, producing children's clothing in turkey, which famous with its quality, and its unique products, as it designs the designers with maintains lead for children up to 15 years old.
WOODY:
It's a Turkey baby clothes online storefor baby pajamas full of vitality, and funny, it also presents clothes for other family members.
WENNES KIDS:
It was established in 1998, today it has more than 520 stores in 68 countries, its products sell in YKM, BOYNER.
BENETTON:
It's one of the best fashion companies in the world, it's present in the most important markets in the world, as it includes more than 6000 stores.
TOMMY HILFIGER KIDS:
It revolves around the color red, white, and blue, without forgetting the magic colors for autumn, it's interesting with fashion, and quality.
TARTIN-ET-CHOCOLAT:
Since its foundation, it focuses on elegance, and timeless beauty, it provides all of children items, and clothes.
SPORTIVE:
It's a sport store which services all corners of Turkey, it provides children sportswear, pajamas and children accessories.
SMYK:
It provides a wide variety of toys, accessories, children items, baby clothes bulk and shoes for new born, to age 14, it's a unique retail chain.
KAYHAN:
It's a baby clothes online store, specialized in all kind of clothes.
It's a manufacturer and exporter company of 100% cotton and 100% polyester, they produce baby hooded towels, baby bathrobes, baby bibs, printed towels, and cheap baby clothes, they have their own weaving, embroidery, knitting.
It's a Turkishclothing online store, and it's one of the most wonderful stores for children clothes.
ORCHSTRA:
It's ababy clothing manufacturer turkeyfor all family members, it includes colorful costumes in bright colors, which burst with joy and energy, for kids full of life, it's the best brand in baby clothes.
MODO KIDS:
It presents a designs which is delightful for children from 4 to 10 years old, its designs bear elegance and quality, she takes inspiration from the idea of being comfortable.
MASSIMO DUTTI:
It distinguishes in all its exclusive collections with the quality of its products, it was established in 2003, it presents a new line for baby clothing sale.
LC WAIKIKI:
It has 465 stores in 21 countries, with its philosophy of "everyone deserves to wear good clothes" which enables people to enjoy fashion that can be accessed through high quality products.
COTTON KIDS:
It becomes one of the leader brands in the field of fashion in Turkey, it includes a group of clothes such as dresses, a beauty shoes, beauty bags, and a wonderful group of accessories.
KATE QUEEN:
It presents kid's clothes for all ages, it constantly designing trendy clothes, it uses just the organic cotton, and each piece is made from all natural products.
Importing from Turkeybecome very easy because it has the most famous suppliers in the world, specially in kids world, that's because the elegancy taste which combining Arabic and European spirit to make their clothes conquer the world.
DANISAN:
It's a famous suppliers in Turkey which produces the best Turkish clothes in Turkey, they has also clothes for women and men.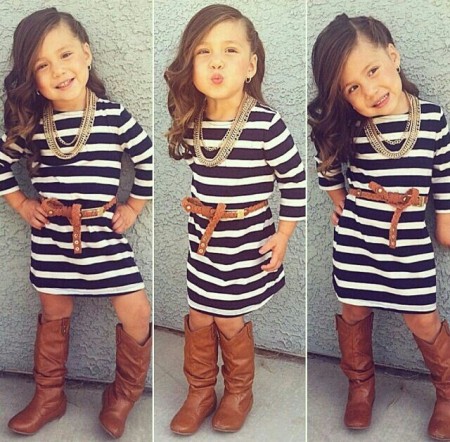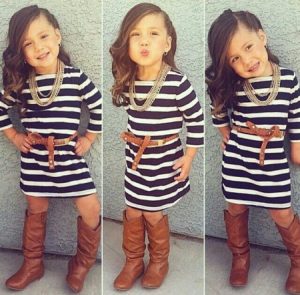 Children's clothing wholesalers Turkey:
A lot of those wishing to work in the clothing trade search for wholesale clothing factories in order to deal with the exporter directly, we will offer children wholesalers in Turkey.
CEVAHIR MALL IN ISTANBUL:
It's a symbol of elegance for baby clothes in Istanbuland the stores there rely on the most important, famous and best Turkish brands for children.
BAMINA KIDS:
It's one of the best stores and factories for children's clothes in Turkey, it has 5 stares on internet, as it liked by all customers.
COLIZIONE:
It was established in 1978, its first branch is in Istanbul, it's one of the most important brands in children's clothes sector in Istanbul.
HOTIC:
It was established in 1988 in Istanbul, it opened its first branch outside Turkey in Germany in 1996, it has more than 293 branches in Turkey.
MARANDA TEKSTIL LTD:
It's a manufacturer and supplier for wholesale children clothes, includes underwear clothes with high quality, its major brand is MARANDA.
DO MINIK:
It's a factory which produces a variety of clothes, they produce under wear, home clothes, and children's clothes.
ORME SAN VE TIC A:
It's one of the biggest and best companies which specialize in the field of men and women clothes which made of wool, and the latest clothes from children's wear.
MELANIE AND METINI:
It's one of the children's clothing wholesale Turkey factory.
KAYHAN:
It's one of the factories specialize in children's clothes, it has the most wonderful designs.
DINO KIDS:
It's a factory which specialize in manufactures all children's clothes from age 1 to 14, includes high quality blouses, jeans, and dresses at very reasonable prices.
ELENA KIDS:
It's a factory which specialize in manufacture all children's clothes includes blouses, jeans, and dresses with high quality and suitable prices.
MINI STAR:
It's a factory which specialize in manufacture all children's clothes such as blouses, jeans and dresses with high quality, and suitable prices.
https://www.youtube.com/watch?v=LkGyUnZhGfs