For those who entered this article looking for the best specialist in Turkey baby clothes suppliers; The best specialists in this field from our point of view are:
As for those looking for information and details to benefit him in this field, we list below the information that we hope will benefit you and satisfy your aspirations:
Turkey baby clothes suppliers
Are you a trader and want to know Turkey baby clothes suppliers ? At Importing House platform we help you introduce the most important suppliers of clothing wholesale to retailers to ensure a profitable business.
Have you ever wondered why Turkey is unique in producing textiles, especially children's clothes? The Turkish factories for the manufacture of clothes, especially children's clothes, can answer you this question, as their great interest in exporting to increase domestic production and Turkish imports has a great impact to shine Turkey's star in the world of textiles.
Necix's
Since its establishment, working in the 0-18 month group, Necix's baby clothing suppliers in Turkey has added the 2-5 age group to its product range as of the 2018 autumn-winter season. It is a pioneering company that brings innovations to the sector with its staff of 85 people. The company employs approximately 1200 people with a total of 80 workshops, including sewing, printing, embroidery, laser, stone, denim washing, buttonhole-button, ironing packaging. It operates on a total area of ​​5000 m2 in Vişne Trade Center, which is a baby clothing production center in Turkey. Their Mission: "A future where all the children of the world can dress well"
bulk baby clothes wholesale vision:
Following innovations, especially technological developments,
design quality and distinctive products,
first in Turkey, then the retail world countries
high quality products to consumers through chains
to offer the most affordable price.
Their Core Values;
To work customer oriented,
To be just and reliable, not to leave the truth,
Being humble and communicating honestly in their relationships,
To offer all Turkish baby clothes sizes.
To follow technology closely in production and to produce with the latest technology,
To produce up-to-date and quality products by keeping the pulse of the consumer,
Being open to change, learning and innovations,
To be tolerant and respectful to differences,
To use scientific methods based on data and analysis in decisions and applications,
To value each other and to share information.
Artimagaza
The company, which is the brand preferred by parents with confidence, It started in 2001. They use their socks and underwear that they produce in their machines that are compatible with the latest technology, through their two wholesale stores in Istanbul, their sales office in Ukraine, many representative offices in Turkey and abroad and their always updated website. They bring you together with their valued customers. The company, which tries to respond to the increasing demands every year, has increased its machine park with the investments it has made recently, as well as the country's economy.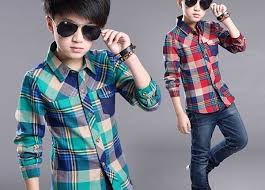 Turkish clothing online store
DELIVERY TERMS at Artimagaza website: Your orders will be delivered to cargo within 3 working days (Monday-Friday) after the bank approval. According to the distance of the delivery address to the cargo, the cargo company will deliver your order within 1-3 days. Delivery times of special production products vary according to the production time. Delivery information and times of such products are specified on the product pages.
In case of a mishap caused by bulk baby clothes for sale website, you will be notified based on your membership information. That's why membership is complete and accurate information is important. Delivery is not done on weekends and feast days. All of the products you choose will be delivered to you by the cargo companies they have contracted with, with the guarantee of Kare Tekstil.
The products you have purchased by baby clothes wholesale clothing distributors will be notified to you with a confirmation e-mail. If any of the products you have selected are not available in stock, an e-mail will be sent to you and you will be notified of the date the product will enter the first stocks. Artimagaza is one of turkey baby clothes suppliers on-line shopping site. It allows multiple users to shop at the same time. In rare cases, it is possible for the consumer to buy the same product and the product is out of stocks.
If the product you paid for over the internet is not in stock, there is a waiting period of at least 4 (four) and at most 30 (thirty) days. If the product cannot be delivered to the consumer between these dates, the payment made will be returned to him. REFUND CONDITIONS at baby girl clothes clearance outlet: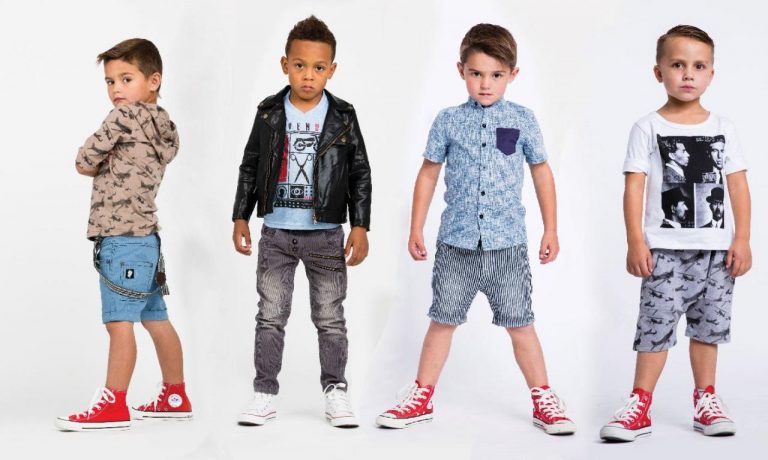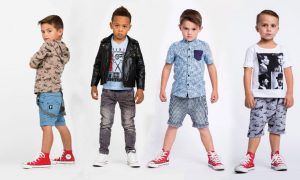 Product Return Conditions
If the product you have purchased on their site is faulty, you must contact them through the online support section on their page within 7 days at the latest from the date of delivery. Following this information, the faulty product that you send them with the courier company will be replaced with a new one. If the ordered product error occurred due to customer use or if the product has been used within 7 days, the product will not be returned or exchanged. As per the conditions of product return and replacement, the practices are essential in accordance with the Law No. 4077 on Consumer Protection.
PRIVACY AND PAYMENT SECURITY:
KARE TEKSTİL requests some personal information (name, age, interests, e-mail etc.) from you in order to provide better service to its customers. This information collected on KARE TEKSTİL servers is used only within KARE TEKSTİL for periodic campaigns, organizing special promotional activities for customer profiles and customer "classification" studies for preventing unsolicited e-mails.KARE TEKSTİL does not share the information collected from the membership forms with third parties, does not use it for commercial purposes and does not sell it for any reason other than activity, without the knowledge of the member in question or otherwise.
The credit card information requested on the payment page is never kept on the servers of KARE TEKSTİL or the companies that serve it in order to keep the security of their valued customers at the highest level. In this way, it is ensured that all transactions for payment are made between the bank and your computer over the KARE TEKSTİL interface.
Baby clothes Turkey companies
For years, they have been paying attention to producing and keeping together the products that their babies and children may need while growing up for their brand, which they created in 2000 based on the rhyme of that piti piti Karamela Basket.Karamela for cheap baby clothes wholesale and O piti piti brands are produced in-house, and they try to choose the other brands they offer you with the same care that they produce the same, and they offer you high quality, different products in many categories from Clothing, Shoes, Mother and Baby products to Tools, Toys, Books and Stationery. they are trying to offer. In Karamela, where you can find options starting from newborns aged 0-14, their products are delivered to cargo on the same day from their stocks. They wish you a pleasant shopping
Why this company to import from Turkey?
As Karamela Team, they are progressing by adding new brands to their brand mix every year in their retailing adventure that they started in 2006 by producing quality, safe, health products that they can dress their own children and choosing the brands they import with the same care. Founded in 1989, their company is worth Turkey with exports long year, while adding in 2000 registered the Caramel brand, and in 2006 he decided to move the retailing those experiences and shops to provide open dealership have started to create a corner type outlets.
How Do They Produce children's clothing wholesale Turkey?
He Caramel pit and pit brands in their factory site, which is their company ünver in Turkey Kotonteks Inc. Design and Production is carried out with the team. From the supply of the fabrics to the dyeing, from cutting to printing and sewing, until it becomes packaged that they will offer to you, every step is carried out with great care and effort. The selected fabrics are used after going through many tests. Likewise, in their printing department, dyes that do not contain phthalate and do not contain formaldehyde are used. It does not contain any unhealthy dyes.
When you buy wholesale clothes from Turkey you will recognize that They use raw materials with ÖKO-tex certification, the products they produce do not contain any carcinogenic substances. In summary, every step of their production is the result of a process where they carefully consider every moment of their cute little ones, all kinds of mishaps that may occur in use, and the health of their children. In the last stage of production; In their Quality Control department, their products are controlled with great care and presented to you, their customers, perfectly.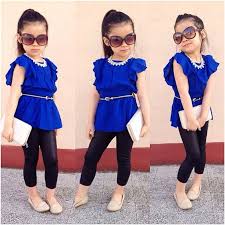 Baby clothing factories in Turkey
What Do Karamela Produce?
The scope of their caramel and O piti piti brands are baby and kids textile products; They design and manufacture many products for their children, from underwear to evening dresses, t-shirts to trousers, headbands to tobacco, aprons and blankets. Their design team consists of mothers and for this reason, they create textile products designed and implemented by considering all kinds of situations that babies and children may experience while playing / sleeping / outside, and prioritizing their comfort, health and trust. The difference between their caramel and O piti piti brands is the age group. O piti piti is their brand where you can find baby products between the ages of 0-2, and children's wear products between the ages of 2-14.
How Do They Choose baby clothes from Turkey wholesale?
Apart from their own production, they choose other brands they offer in their Karamela stores with the care they show in production. They work with brands and companies that prioritize the health, safety and comfort of their children, in their meticulousness and care. No product that they will not dress, feed or use for their own children is not sold in Karamela. In short, they choose products with the care of a mother and father and offer them to their valued customers in their stores. In addition, another important factor in Karamela's brand selection is to serve you with a brand mix that is always different and beyond the standard that you cannot find at other points. After importing from Turkey you should say your experiment after dealing with best Turkey baby clothes suppliers.