For those who entered this article looking for the best specialist in Imported Spanish olive oil; The best specialists in this field from our point of view are:
As for those looking for information and details to benefit him in this field, we list below the information that we hope will benefit you and satisfy your aspirations:
imported Spanish olive oil
Imported Spanish olive oil is an important thing that's because Olive oil manufacturers in Spain are using olives that have been recently harvested. Through Importing House platform you will find the best olive oil manufacturers.
Imported Spanish olive oil is an aim for a lot of importers around the world, because there are a lot of good manufacturers in Spain such as:
GARO, ACELTE DE OLIVE VIRGEN EXTRA:
If you ask is olive oil from Spain good , it's the best place to buy from, because it's a family business.
FINCA LA GRAMANOSA:
It produces and control all the process of the olive oil.
BARIMAR ALIMENT:
They are olive oil producer in Spain.
UMM TASTE SPAIN S.COOP.E:
It's a olive oil exporters in Spain , it's results of more than 80 years of experience dedicated to cultivating olives and producing olive oil, biological and olive oil premium.
C.A DEL CAMPO SAN JUAN:
It's a cooperative, it has more than 450 member farmer and a great warehouse capacity. They have Spanish olive oil wholesale of different quality.
OLIBERICO:
It's a Spanish olive oil bulk producer in Spain; It has been obtained traditionally olive oil for thousands of years.
CASIMIRO PEREZ S.L.
DELICANDI FOOD S.L:
AOVE AGURA:
It's a company that produces virgin extra olive oil from Spain in Malaga fields.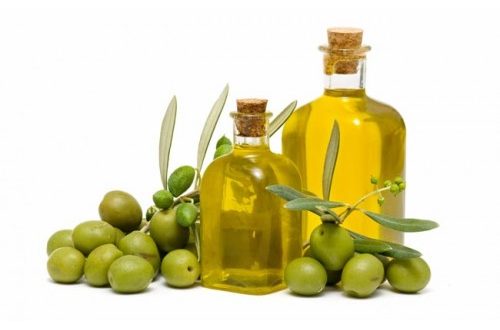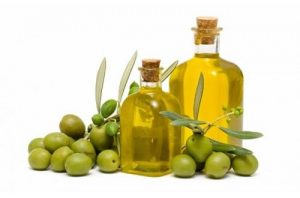 It produces olive oil, extra virgin olive oil, and intense tasting olive oil..
NUESTRA SENORA DE LA ANTIGUA:
It was founded in 1963, they produce 10.000.000 of extra virgin olive oil.
TAMUBA INT S.L:
ACEITE MORALES S.A:
BLUEWINGS ASSOCIATED S.L:
ANDALUSION OLIVE JUICE S.L.
Olive oil companies in Spain sell vegetables oil, essential oils, olive oil and spices, this companies such as:
ROYAL BIO:
It's a wholesaler for 100% pure and environmentally friendly ingredients, supplying the cosmetics manufacturing food processing, pharmaceutical and plant health sector.
AGRICOLA DEL CAMP S.C.C.L:
It's a secondary cooperative whose members are all other cooperatives from the canton of Montsia,  it will be the largest cooperative oil group in Catalonia.
It has red and white wine vinegars, cider vinegar, spirit vinegar,  garlic flavored vinegars, sherry vinegar, and olive oil.
AL ALMAZARA TRADICIONAL S.L:
It's a manufacturer and producer,  founded in 2014, which operates in the olive oil industry.
ACEITES OLISOY:
It's a manufacturer and producer, which operates in the olive oil industry.
COVICAR:
It operates in the olive oil industry, it also operates in the wines, extra virgin olive oil, and red wines industries.
PRODUCTOS SIERRADE CAZORLA:
It's a retailer, which operates in the olive oil industry.
OLIVE OIL SPAIN:
They are a group of companies active in the olive oil sector.
OLIVE LINE INTERNATIONAL S.L:
It's one of the biggest olive oil and table olives company in Spain, they export to the whole world the best Spanish products, also they have olive oil cosmetics.
PREMIUM OLEORGANIC SPAIN S.L.
LA ESPANOLA OLIVE OIL.
ACEITES SANDIA:
It's dedicated to the production, packaging, marketing and distribution of vegetable oils, since 1975, with facilities of more than 5.000 m2 and large areas of olive groves of Navarra.
OLEOTURISMO JAEN SAN FRANISCO OLEICOLA S.L.
GOTHUS OLIVE OIL.
BASILIPPO OLEOTURISMO.
OLEUM VIRIDE.
THE OLD OLIVE.
There are a lot of import olive oil from Spain opportunities in the food industry sector to the Spanish market, what helps her export growth, the most important products in Spanish market is olive oil.
Every national cuisine has its favorite product, as in many countries of the Mediterranean, is Spain this product is olive oil, for a year, the Spaniard consumes about 12 kg.
While the rest of the plant's population, on average, less than a half kg, we don't talk about Tunisian who consumes about 19 kg for every per capita of the country's population annually.
Olive oil in Spain is very high quality, if you want to choose the best olive oil in Spain, you must know the types of olive oil:
Extra virgin olive oil: it's the best type of oil.
Olive pomace oil: it extract from leftover olives after being squeezed, it's made by placing it on pistons and centrifuges, and they added to it organic solvents.
Graduate olive oil: it extract from boil the olives for half an hour, spread them and expose them to the sun for 6 hours, before it's squeezed.
Cold pressed or cold extraction: it wasn't heated over a certain temperature during processing, the difference between the cold extraction and cold pressed is regulated in Europe.
First cold pressed: that's mean that the fruit of the olive was crushed one time.
For the first time, the Phoenicians planted olive trees on the Iberian peninsula in the eighth century BC, later, in the era of the roman empire in the lands of present day Andalusia.
Olive oil become a popular product in Andalusia, and profitable to export, Andalusia didn't lose it's leader side throughout the history of Spain and no lost in our days.
Among all the regional cuisines of the provinces of Spain, Spanish kitchen uses olive oil, it's hard to remember the Andalusia recipe that doesn't contain it, if you take the whole country.
Olive oil is very important for human health, because it accelerates metabolism, restore the work of the digestive system, decrease of the danger of cardiovascular disease.
The olive oil quality in Spain controlled by the international olive council, the main office of the organization is located in Madrid.
Color doesn't play special role, without connect the taste qualities of the product, color may be yellow or dark yellow, depended on variety of olives.
Buying olive oil is depended on personal prefer, and finding the favorite to you is depended on drying, if you try a lot of olive oil you will notice the different forms and tastes.
There is some major rules which easy to follow such as: searching on dark bottles or not transparent because olive oil doesn't like light, read the poster to learn the origin country.
Some people like to compare olive oil with wine, but there is a big different, olive oil is continuous to just 18 months.
CALIFORNIA: it's a versatile use olive oil, it's available in three different flavors for daily use, they was certified by the California olive oil board.
MONINI EXTRA VIRGIN OLIVE OIL: it's an Italian olive oil, which manufactures from MONINI extra virgin olive oil for daily use, it has a fruit taste.
CAPEZZANA: it's a high quality olive oil, it's the best olive oil in the world, it has a moderate flavor, and a good balance.
AGRUMATO LEMON: it has a lemon smell, it's a unique product because they smash olive and lemon at once.
LAUDEMIO: it has a good taste and high quality.
OLIO VERDE: it's a cheap olive oil which a great light taste.
OLIO NOVELLO: it an Italian organic olive oil for daily use.
O MED: it has less acidity, a lot of chef recommended this type of olive oil.
NUNEZ DE PRADO: it uses for roasting meat as well as in mixes.
MIRAVAL: it's very delicious, you can use it in making a full meal.
TENUTA DI CAPEZZANA EXTRA VIRGIN OLIVE OIL: it's the best oil in the world, it produced outside Florence, it has a nice balance of fruit and bitter with an earthy aroma.
GEORGIA OLIVE FARMS EXTRA VIRGIN OLIVE OIL:
Olive oil manufacturers in Spain
It's one of the largest U.S producers of olive oil.
ECOLOGICA LA OLIVILLA DEHESA LA SABINA: It's a professional olive oil tasters grade it along a few lines, including aroma, texture, fruitiness, and pepperiness.
Olive oil is a part of Spanish kitchen since the Phoenicians and the Greeks introduced olive trees to the Iberian peninsula in ancient times, generations continued to take care of the trees, until Spain became one of the most important exporting countries of fine olive oil.
Olive oil is harvesting and squeezing at different times of the year, that thing is affects the flavor of the extracted oil in terms of quality, as soon as the olives reach the press, it's squeezing and crush twice to extract the impurities.
Green olives harvests on the beginning of full in Spain, it's color is green and it has a sharp and pungent taste, the olives which harvests in the beginning of spring is more ripe and has a darker purple color.
No kitchen doesn't have a bottle of extra virgin olive oil, usually it's the first choice in seasoning different salads, but what a lot of people don't know that olive oil is the best for cooking and frying also.
Olive oil has a shelf life of about two years, and the wrong storage method may change its taste and smell quickly, it become rancid, extra virgin olive oil loses its flavor after about half a year even if it's still usable.
Olive's trees have been grown around the Mediterranean since the 8th millennium BC, the top five producers of olive oil by volume are Spain, Morocco, Turkey, Greece, and Italy.
Eastern orthodox Christians still use oil lamps in their churches, home prayer corners and in the cemeteries
The church of Jesus Christ of latter day saints.
IGLESIA NI CRISTO: uses olive oil to anoint sick, it's blessed by minister of deacon by prayer before anointing to the sick.
The extract process is generally as follows:
The olives are ground into paste using large millstones or steel drums.
It ground with mill stones.
Sometimes the produced oil will be filtered to eliminate remaining solid particles that may reduce the shelf life of the product, labels may point to the fact that the oil has not been filtered.
Olive oil is rich with healthy fits such as monounsaturated, polyunsaturated, and saturated fats.
In the end, imported Spanish olive oil has a high quality, 45% of olive oil is manufactures in Spain, olive oil factory in Spain strictly follow high production culture and quality control.