For those who entered this article looking for the best specialist in  best clothing packaging machine; The best specialists in this field from our point of view are:
As for those looking for information and details to benefit him in this field, we list below the information that we hope will benefit you and satisfy your aspirations:
clothing packaging machine
Meta description: clothing packaging machine are used to package products or components. You will find different package types that you can import from Turkey and help you to provide your business. Examples include: tuck and fold techniques, and wrapping paper. Suppliers that offer integration services can help customers integrate new equipment into existing product lines or help with equipment setup and employee training. And Importing-house will help you to clarify all the details.
Turkish clothing packaging machine with their high quality and technological levels mostly compete with machines of European origin in the world market. The list of clothing packaging factories in Turkey is a source for buyers who are looking for reliable and productive packaging machines.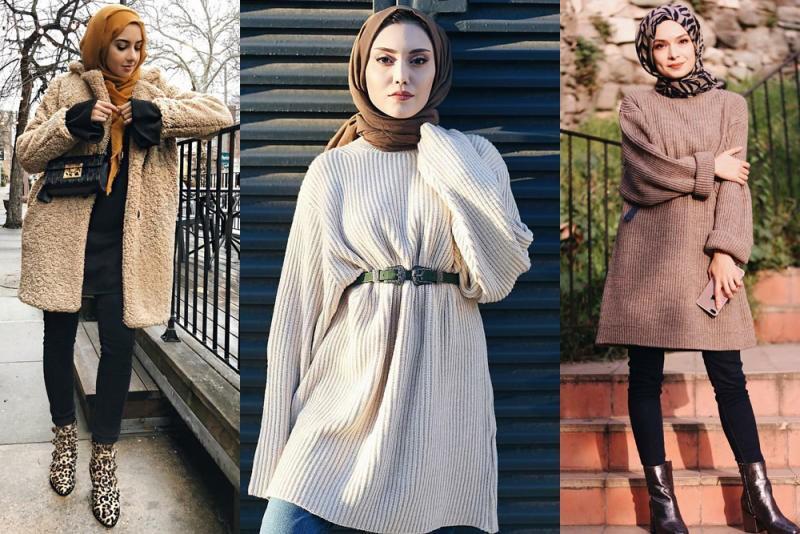 İSTANBUL / TÜRKİYE
  İSTANBUL / TÜRKİYE Phone: +90 212 432 0940
3-     ASTAŞ
İSTANBUL / TÜRKİYE Phone: +90 212 630 8900
4-     BIÇAKSAN MAKİNA TAK.
İSTANBUL / TÜRKİYE Phone: +90 212 855 8888
5-     CAZ ETİKET LTD. ŞTİ.
İSTANBUL / TÜRKİYE Phone: +90 212 438 1816This is the best places you can get automatic clothes packing machine from turkey.
clothing packing machine
You must know the type of machine you need based on the size of your project. If your project is small, you may need a semi-automatic machine and vice versa. The packaging machine for clothing should be fast and efficient and also present a perfect product in terms of aesthetics and hygiene. With screw conveyor in the cloth packing machine, packaging can be fully automatic without manual intervention.
The length sensor is configured to automatically determine the length of the packaging film according to the length of the clothes, save the packaging film, and it can also adjust the length according to customer needs. The innovative design greatly increases packing efficiency at speeds of up to 550 pieces per hour. Anti-static function.
According to the measure of the clothes, the package length can be adjusted automatically. Using whole tube of plastic film can effectively reduce costs. The material will not be damaged and will not emit a burning smell. The plastic cut follows the shoulder shape, which makes the dress after packing more beautiful and elegant. Equipment not containing plastic film will be notified automatically. Fault touch screen display content is easier for you to maintain.
Types of machine for packing clothes:
Mixing machines
Filling machines
Banding machines or dressing machines
Box making machines
clothes folding machine
Assembly machines
Capping machines
Cartooning machines
Closing machines
packing clothes machine price
If you are looking for full details on the prices of the clothing packaging machine that feature in Turkey, you are in the right place. How this machine works? Mixing machines prepare materials for packaging. Bagging machines put the products in a bag. Strapping machines and fetching machines secure products with a belt. Box making machines make boxes from cardboard. garment folding and packing form goods into piles for binding or post-packing. Capping machines place, close, or fix caps on containers.
Cartooning machines make carton boxes or boxes from cardboard. Closing machines are designed to close packages with tie wire, a narrow metal belt or tape around the neck of the bag; By placing a cap on a can or barrel; And close a box or any other kind of packaging. Clothes can be customized according to custom packaging for clothing or shipping method to other places and countries And the price of such advanced machines in Turkish factories ranges from 3000 dollars to 9000 dollars.
packing clothing for shipping
clothing packaging machine is important to make your business succeed, so you have to buy from a good place.And if you have intention to import from turkey you should know the best way to packing clothes for shipping. Here's how to pack clothes for shipping:
– clothing packing boxes
If you want to know how to ship clothes box the right way, then a clothes box is one of the best options for shipping. Clothes boxes, also known as wardrobe boxes, allow you to easily move your clothes from cupboard to box – without having to fold them. You can hang everything in the clothes box with plenty of space underneath for folded clothes or shoes.
Just make sure the clothes boxes are not overloaded, otherwise they will be too heavy for you to carry, and you may increase your shipping costs.
– clothing packaging bags
Plastic bags may not be good for your clothes, but instead of a clothes box, trash bags are the next best thing. It's a great way to wrap clothes for shipping because it's simple, cost-effective, and preventive, and you can leave the hangers in place.
 In the end, we got to know together about the most important types of clothing packaging machine and where to buy them in Turkey.
Clothing packaging suppliers
Cesur Ambalaj AS:
A Turkish foundation established with many years of experience. They used to supply in the domestic market and they expanded their production line to Flexible intermediate bulk container They become one of the largest and most successful family-owned companies in Turkey also in Europe, as they are a global player who never wavers in their objective to extend their achievements in Turkey to global markets They operate in 6 countries and market our products in regions across Europe, the Middle East, Asia and America.
Britannia packaging:
A reliable garment packaging supplier of packaging in garment industry to the international apparel industry with a great network of trading, manufacturing and producing facilities They provide labelling and packaging for some of the industry's biggest retailers and most famous brands. you will always find them close to world markets in the garment production and supply chain management process.
Ve Tic. Ltd. Şti:
A manufacturer that produces all kinds of Big Bags, clothing packaging bags attaches importance to the quality of their country with its own facilities of approximately 2000 square meters in Istanbul-Pendik and adopts customer satisfaction as a principle The company has been reorganized as DMN in 2009 with an infrastructure and personnel preference with more than 25 years of experience in the sector The production of all kinds of Big Bags and Sling Bags in any size and quality requested, with a minimum capacity of 50,000 pieces / month, in line with the request of your company, they kindly ask you to contact their company for your detailed Big Bag needs of all kinds and sizes.
Automatic clothes packing machine
Orme Packaging Machines:
 Orme Packaging Machines is manufacturer of flow pack packaging machines, clothing packaging manufacturers and lines for food and cosmetic products which was established in 1996 in Izmir and most well-known manufacturer of machines in horizontal packaging sector in Turkey As they expand product range with plastic thermoform machines and plastic products.
They are presenting their machines and products as they produced by taking into consideration your demands, clothing packaging boxes they send you the information of most suitable machine if you send them the variety and photo of your product, the amount of your production, and unit period which is wanted to produce.
Mekosan Makina:
They are manufacturing Machinery Especially for Packaging and Packaging sector In Turkey They are providing Horizontal Packaging Machines it also produces solutions for the special requests of Companies and makes Machine Design and Manufacture according to Order.
Avi International Packaging C
They have clothes packing machine for the textile industry that comes in a meticulous design and the latest technology to provide optimum functional support in the packaging processes involved.
Technical Specifications:
Automatic Grade: Semi-Automatic/Fully Automatic
Material to be Packed: Cloth or textile
Dimension(L*W*H): 1500*1200*2700 mm
Driven Type: Electric
Brand: AVI
Imes Ambalaj Packaging Machines:
They manufacturing bonding machines in its first years and in the following years broadening their range of products they started manufacturing shrink and stretch wrapping machines They producing PVC shrink films and PVC stretch films moving ahead in the flexible packaging sector.
Serkon Tekstil Makina:
The Company has more than twenty years' experience in the field of garment packaging machine (Garment Machinery) Fabric Inspection Machines, Fabric Spreading Machines and CNC Cutters are the most advance innovative products they provide for their customers for garment industry and other areas of textile related fields worldwide The main goal was the production of cutting room equipment and became one of the leading clothing packaging companies in Turkey.
Revomac Tr:
Established in the year 2014, providing the modernized range of Brick Making Machine, Block Making Machine, Vibrating Tables, Pan Mixer.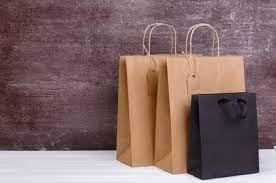 Garment packaging types
Style is a very personal, clothing packaging design is a very specific thing. The most successful clothing stores out there realize that, and cater to Specific tastes, the clothing stores themselves also realize that their packaging can be an effective way to connect and communicate with their customers.
If you can't make your business look good, how do your customers think you will make them look good?
To importing from Turkey and Choosing the right packaging supplies for clothing stores can elevate your business in ways that surprise you however managing a physical location, online stores, or both.
Here we will describe different types of garments categories:
Tees -Tops in jersey and sweat shirt fabric in example-Tees, Tank top, Singlet, Hoody etc.
Knitwear/Heavy Knit-Tops in Heavy knit fabric for example-Knitted sweater, pullover, Polo, Cardigan Etc.
Shirts and Light woven Tops (Boluse)-Shirts and Blouse in Woven fabric for Example-Shirt blouse, Tunic, Woven Tops and Singlet.
Dress and Skirts-Dresses and skirts in woven, Jersey or Heavy Knit Fabric for Example- Dresses, Skirts, Overall, Playsuit Etc.
Jeans made out of Denim Fabric.
Trousers and shorts in woven, jersey and Heavy Knit Fabric
Blazers and Waist Coats in woven fabric for Example-Blazers, Suit Jacket, Vests.
Outwear (Functional)-Outwear with Functional Features such as windbreaker, Water resistance etc. Like Jacket, Coats, Skiwear, Coveralls, Fleece
Outwear (Non-Functional)-Outwear with non-functional features for Example-Jacket, Coats, Leather jackets, Trench coats.
Socks and Stockings-Socks.
Underwear, Leggings, Nightwear-Underwear, Leggings, Nightwear are in woven and Jersey Fabric such as Boxer shorts, Briefs, Hipsters, Singlets, Bras, Long underpants, Leggings, Pajamas, Nightdress.
Swimwear-Swimwear in woven and Jersey fabric like Bikini, Swimsuit, Shorts, Board shorts.
You might see many other ways of garment packaging. If you are doing export manufacturing you have to follow packing technique as instructed by the buyer.
if you own a brand, you can design your packing method based on product type or follow the market trend for packing of particular types of garments.