For those who entered this article looking for the best specialist in automatic filling machine; The best specialists in this field from our point of view are:
As for those looking for information and details to benefit him in this field, we list below the information that we hope will benefit you and satisfy your aspirations:
 automatic filling machine
automatic filling machine make everything automatically like sealing, ejects, and takes it away directly, this machines has also an automatic count, you can check how many products are sealed each day. Through importing – house platform  you will find your all what you need to know for your business..
Turkey automatic packing machine manufactures and suppliers and exporters directory present high quality automatic packing machine, this suppliers such as: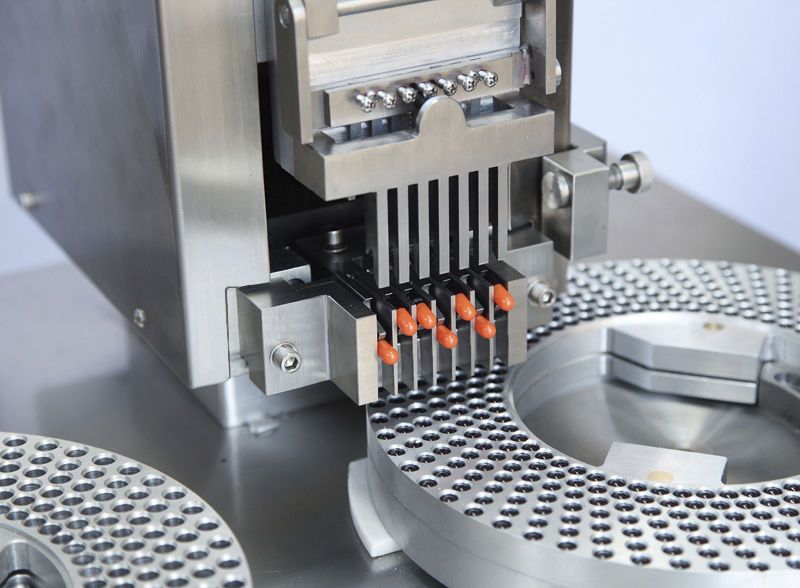 INTERKAN SAN. MALZEMELERI A.S: it's the first company to provide integrated solutions and services in the field of industrial packaging, in 1992, its founder Hussein YLMAZ spent his life in a small shop on Gazcilar street to meet the demands of industrial packaging.
SAGBILI MAKINA SAN.TIC. LTD. STI: It founded in 1962 by M. Ali SAGBILI as a small shop in KONYA, TIRKEY, served as a manufacturer of spare parts for industry for industry of agriculture up to 1993, by developing its technology and investing on manufacturing machines and human resources.
OZCAGDAS MAKINA LTD.STI: It offers Ozcagdas machine installed thanks to the determination to succeed as important and hard to quality.
MEHMET DURANGIL MAKINA LTD. STI: their mission is to provide their customers with high quality and economical advantages of their products, to keep the highest level of customer satisfaction, it's the best in the area, their vision is applying high technology to business processes to increase productivity and efficiency.
UMIT MAKINA SAN. TIC. STI: since 1988 it has been manufacturing a variety types of equipment used in mattress production. They can product extremely reliable products of the highest quality at reasonable price, in addition to these features provided technical support and service by their highly trained team ensure total customer satisfaction.
CMN MAKINE SAN.TIC.LTD.STI: It aims to provide the best quality service by combining their 20 years experience in the sector with technology continues without cutting the speed of the plant.
GPM MACHINE CO.LTD: it produces the products wholly owned designs using the latest technology, innovative and creative opportunities, it has been long tome in this field, it upgrades its machines all the time by having importance on R&D works for to be better of good.
BASERMAK DIS TIC. A.S: it became a company in 1994, from that day until today.
RUIAN SCIENCE MACHINERY CO.LTD: It introduces advanced equipment production technology and experience in the packaging solutions for food industry, pharmaceutical industry, cosmetic industry, commodity industry and etc.
Machines are most suitable for flowing, granular, round granular products, for signal use granular products such as sugar, salt, gold coffee, stick pack machines are the perfect machines for packaging starting from 5 lanes the sugar stick pack machines can be ordered up to 12 lanes. Also with the 12 lanes pouch filling machine you can have the option of packing products.
fully automatic bottle filling machine:
there are many factories in turkey which exported to more than 50 countries, and they have a wide range of automatic filling machine, and manual filling machine like:
STK MAKINA GINA MAKINALARI IML. SAN. TIC. LTD. STI: it has reached its present level with its expertise, quality service, which service the customer needs in a perfect way.
ELEKTROMAG TURIZM INSAAT LTD. STI: It's starting its manufacturing life in a workshop in 1978, it currently operates in 14,000 m2 closed area, company has been a well known structure in packaging machinery manufacturing establishments.
SOZER MAKINA LTD. STI: It was founded in 1946, it's a perfect company as a local machinery suppliers since the second half of 19th century, the company manufacture under the brand name SOZER has been oriented especially to paint and chemical industry since 1970.
ASIL MAKINA LTD. STI: it was founded in 1997, it has been one of the leading companies in the manufacturing and filling machines in turkey, especially by manufacture and supply automatic filling machines.
ENMAK ENDUSTRIYEL LTD. STI: It's the first stable company in Istanbul to produce filling machines for medicine, it was established in 1979, it produces and manufactures its machines in the production factory which is 8000 square meter since 2001.
HIPOMAK AMBALAJ MAK. LTD. STI: since 1980 it was the leading Turkish manufacturer of vertical packaging machines, auger filling units, food processing machines, special projects and tube filling machine , since its beginning it follow and apply new technologies and it has been pioneer in the initiation and development of many innovations.
QINGZHOU TONGDA PACKING MACHINERY: It is specializing in manufacturing pesticide, chemical packing machines, it always develops packing machines which chemical enterprises urgently need, as a industrial benchmarking enterprise.
AYSU DOLUM MAKINALARI LTD. STI: it provides the best quality filling machines for yoghurt, fermented milk, cheese cream, juice, sesame oil, molasses, chocolate, honey, and intensive products.
DOLMAK DOLUM MAKINLARI A.S: It products liquid filling machines, stainless steel industrial mixers, cap closing machines, press filters, brand conveyors, labeling machines, pumps, industrial reverse osmosis systems, water softeners, and homogenizers.
ALPEREN CAVDAR MAKO DIS TIC: it was established in 2010 in Istanbul, their most quality Turkish products, which satisfy the needs of global markets and costumers, they provide a wide product range with good quality and competitive price due to their strong business network including many producers.
KESKIN TEKNO. MAKINELERI LTD. STI: they give with a 100 year industrial and production experience of their ancestors for products such as BISCUIT, WAFER, CRACKER.
INCIKER LTD.STI: It was established in 1980, it made clear in his design and design within the framework of signaling pathways and projecting traffic interest.
4 head automatic filling machine:
Automatic filling machine systems for processing and packaging the bottles, cans or kegs of any size. 4 head automatic filling machine such as:
Blowing machine.
Filling machine.
Labelling machine.
automatic filler machine for chemicals.
Shrink wrapping machine.
Carton box erecting machine.
Pallet wrapping machine.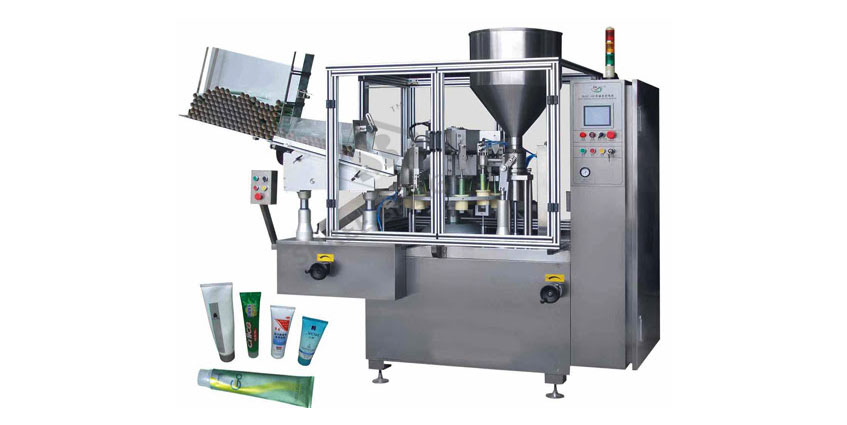 automatic filling machine nozzle:
plastic bottle filling machine are types of machinery that make it possible to fill fluids in special containers in desired milligrams. With drum, can, etc, filling options, plastic bottle filling machines can provide healthier, faster and easier filling, in this type of machinery, all parts that contact and don't contact the products are made using stainless and anti-bacterial materials. In single nozzle plastic bottle filling machine and dual nozzle plastic bottle filling machine in our plastic bottle machine model range, automatic or manual mode operation can be performed depending speed and type, dual nozzle plastic bottle filling machines can perform the filling of two different liquids at the same time.
Pedals on the machinery are used while performing in manual mode, as all plastic bottle filling machines are designed to prevent dripping, bottle are kept clean during filling process and there is no difference in weight caused by drip page thanks to the honed product suction pistons. Plastic bottle filling machines can perform precise dosing even in high quality product filling, emergency button on the plastic bottle filling machines are another attractive feature of the machines.
With this advantage, plastic bottle automatic filling machine fail back the press under any situation to bring the machine to a safe state. Provides different filling options ranging between 1ml – 35ml – 20ml – 300ml – 200ml – 1500ml, 50ml – 500ml. You can check out the plastic bottle filling machine models that will ease the liquid filling processes of all businesses of different sizes operating in different field ranging from food, chemicals, cosmetics, pharmaceutical, powder products to detergent etc, you can learn the prices of full charge plastic bottle machines and manual plastic bottle machines that will make all plastic bottle filling operations become easier and get any product you need from Primark machinery at affordable prices.
semi automatic filling machine:
there are a leading Turkish company that can offer the best price and optimum quality of semi automatic filling machine like:
Blister packing machine: it's one of the top blister packing machine in china, during these years of exporting, it has experience in the world wide markets, the equipment mainly used for packaging disposable medical products, such as disposable syringe, needle, and medical health consumable.
NON-PVC Soft Bag IV Solution Production Line: It's one of the top automatic filling machine, it can automatically finish filling, and packaging supplying, bag business, filling and stamping in one machine.
PP Bottle IV Solution Production Line: it has three sections, it can automatically finish the processes of bottle feeding, bottle entering, bottle reversing by manipulator, bottle conveying, fixed volume filling, cap sorting, and cap feeding.
Injectable Ampoule Production Line: it has 10 years experience, it is divided into cleaning zone, disinfect area, filling and stamping area, this tight line can work together as well as independently.
Injectable Vial Production Line: it's the best supplier for IV solution line, 10 years experience, it can be either used in-line or in the form of three single machines, it can automatically finish the processes of water spaying, ultrasonic wave washing, compresses air blowing, and recycling water flushing.
Syrup/ Oral Liquid Production Line: it's one of the top liquid production line, production line made up of CLQ ultrasonic washing, RSM drying machine, DGZ filling and capping machine.
water is very important to live, so every body needs water, that's the reason why there are a lot of automatic filling machines for produce water, this activity is very profitable. Production lines consist of this following equipment (water tank, multimedia filter, active carbon filter, electrolysis device, ozone device, and product water tank).
GDH MAKINA LTD: it serve a wide range of machines in the machinery sector, it serves distinguished customers in food sector, it is a world brand that provides the services it want to its customers, it serves with its young and dynamic staff.
HANLAR PACKAGING MACHINES: it was established in 2005 as a small entrepreneurship of producing filling machines, capping machines, labeling machines in Istanbul. It is currently one of the most successful Turkish manufacturers and suppliers of packaging machines.
HARKOM MAKINA SAN. TIC. LTD: it was established in 2011 in turkey, its vision about the product includes every thing from the screw to the engineering solutions which made a whole machine, in the company structure has been industrialization machines for filling and packing granulated and powder products automatic filling machines.
ATILIM MAKINA: it's professional manufacturing company, it is producing machines from stainless steel, it can manufacture any capacity of heat exchangers and also produce reactor, blenders, mixers, condensers, storage tanks, and portable vessel.
TUNA WELGHING & ELECTRONIC SYSTEM COMPANY: it produce many types of load cells to be used in platforms that require high precision, it produced solutions for all projects and functional systems requested by customers, it is follower future technologies to ensure quality production.
CEHUMA: it has experienced and high qualified team, specialized in the design and production of packaging equipment manufactures horizontal thermoform fill seal machines.
ALTUNPACK LTD PACKAGING MACHINERY: it was established in Istanbul in 1999, it has looked after its performance in a stringy increase pictorial in this section with its experienced stuff having a sensitivity of closely following technology with the contribution of its sectorial experience.
OMG DENGE DIS TIC LTD: for the bottling industry, it can offer Turkish make machines and consumables at competitive prices.
ALPER MAKINA: It was founded in Istanbul in 1979, it dealing with cocoa processing machines and chocolate industry has been serving with the alkylation of cocoa, cocoa oil press, cocoa powder atomizer, powder sugar mill, powder sugar units, full automatic filling machines, product obtaining robots, etc.
SAFE SPICE A.S: it specializes in private label, custom blend and co-packing for some of the most recognizable international brands, food service operations and demanding retailers in grocery trade, we can work on all different blends, exotic peppers & spices and salts with different packaging types.
PEFORM PAKETLEME VE GIDA MAKINALARI SAN.TIC.LTD.STI: It is a Turkish manufacturer of packaging machines and exporter worldwide. It can used for a wide range of products like powders, granules, solids, liquids pastes serving a variety of industries like food, pharmaceutical, cosmetics, agro chemicals etc.
TURPACK PACKAGING MACHINERY: it's an industry leading manufacturer and exporter of stick pack and vertical from fill seal packaging equipment for all types of flexible packaging.
TEKNIKELLER SUGAR MACHINE COMPANY: it services particular to sugar cube production machines.
DURLSAN: it was founded in 1995 under the provisions of the Turkish commercial code in the biggest trade center, its businesses are production and installation of LPG cylinder & auto gas filling plants machines and equipment.
GURPAK AMBALAJ VE GIDA SAN TIC LTD. STI: It is the first company producing individual packed wet wipe and other needs for restaurant, café, bistro, hotel, and airway use of individually packed items.
SABBAGH GROUP: It was established on 1993 as manufacturer of filling & packaging machines, the insistence on quality, precision, research and development made it one of the leading manufacturers of filling and packaging machines.
CYABOND KIMYA LTD STI: it has lots of different grads cyanoacrylate adhesive, it export worldwide, its products have very high quality, high performance, competitive prices and very fast lead time, its manufacturing plant has also bottle filling and very fast lead time.
YUMI PACKING TECHNOLOGY: It has nearly 20 years in the food packaging industry, in turkey, the number of machines it produces close to 1,000 full-grain where I have done so far.
automatic filling machine for powder:
there are a lot of companies in turkey which export the product, and can offer the best price and optimum quality.
Reform packaging machines is a reputable manufacturing company located in turkey that is specialized in manufacturing and exporting the largest selection of horizontal and vertical from fill seal packaging machines of the highest quality.
filling machine manufacturer offers an automatic filling machine which fill products like sugar, salt, pepper, spices.
Leading manufacturer of semi automatic paint filling machine, juice filling machine, high speed liquid filling machine, flow water drum filling machine and high viscous piston filler.
FL-22D Servo system is best pack leader filling machine for liquids from low to medium viscosity, it is also ideally to fill very foamy product at high speed.
About the import and export market in turkey, the Turkish market has witnessed a remarkable recovery over the past years in the import and export business, which support the investors and seller to establish their companies in turkey in order to participate in this market with a great opportunity of high profits and returns.
Filler are used for packaging mainly for food, beverage and other products as well, these are used to fill either a bottle or pouch depending upon the product, there are many types of fillers, capper, vibratory, auger, tube and gravity and pressure fillers with low table top liquid filling machine price.