For those who entered this article looking for the best specialist in aluminum in turkey; The best specialists in this field from our point of view are:
As for those looking for information and details to benefit him in this field, we list below the information that we hope will benefit you and satisfy your aspirations:
aluminum factories in turkey
Aluminum is the most widely used metal. It will be used in the manufacture of planes, cars and trains after being mixed with other materials. Also aluminum factories in turkey also manufacture cooking utensils, windows and doors, and it can be made with very thin thickness for use in Packaging sweets and foods and preserving food.
aluminum companies in turkey
The Turkish aluminum industry includes about 1500 companies with a total of 18000 employees. They are largely small-scale enterprises with low capacity. Also aluminum extruders in turkey have great potential for export, and demand from Turkish suppliers abroad ranks first. Among the most important of these companies are:
– ELC ALUMINUM .inc company for aluminum extrusion
– Sepa Building Material Manufacturer in Turkey
– Assanaluminyum Company for Aluminum Industry in Turkey.
– Hascelik company manufacturing aluminum cables in Turkey.
– Aluteknik Company for aluminum sheet manufacturer in turkey.
– Protrim Company for the manufacture of aluminum products in Turkey.
– Elumatec Company for the manufacture of aluminum products in Turkey.
aluminum industry in turkey
Aluminum is characterized by its very light weight compared to other metals, it is a good conductor of electricity, and it is also distinguished by its resistance to rust and corrosion due to the outer layer that is formed when water is combined with aluminum, unlike what happens with iron metal, and aluminum sales are large due it is considered a good conductor of heat as it is used in the manufacture of cooking papers, so the aluminum industry and aluminum projects important in Turkey and the world. This expands its use in many manufacturing processes spread around the world, the most important of which are: packing and packaging, bag making, drainage pipes, electrical wire pipes, building window frames, electrical products, and kitchen appliances.
The Turkish aluminum industry has been flourishing since 2002. The levels of domestic production and sales, aluminum imports and exports have been rising continuously. The expansion of important consumer industries such as the automobile industry and housing construction, and the request for semi-finished and finished aluminum products for the packaging industry as well as electrical home purposes were factors influencing the growth of this sector.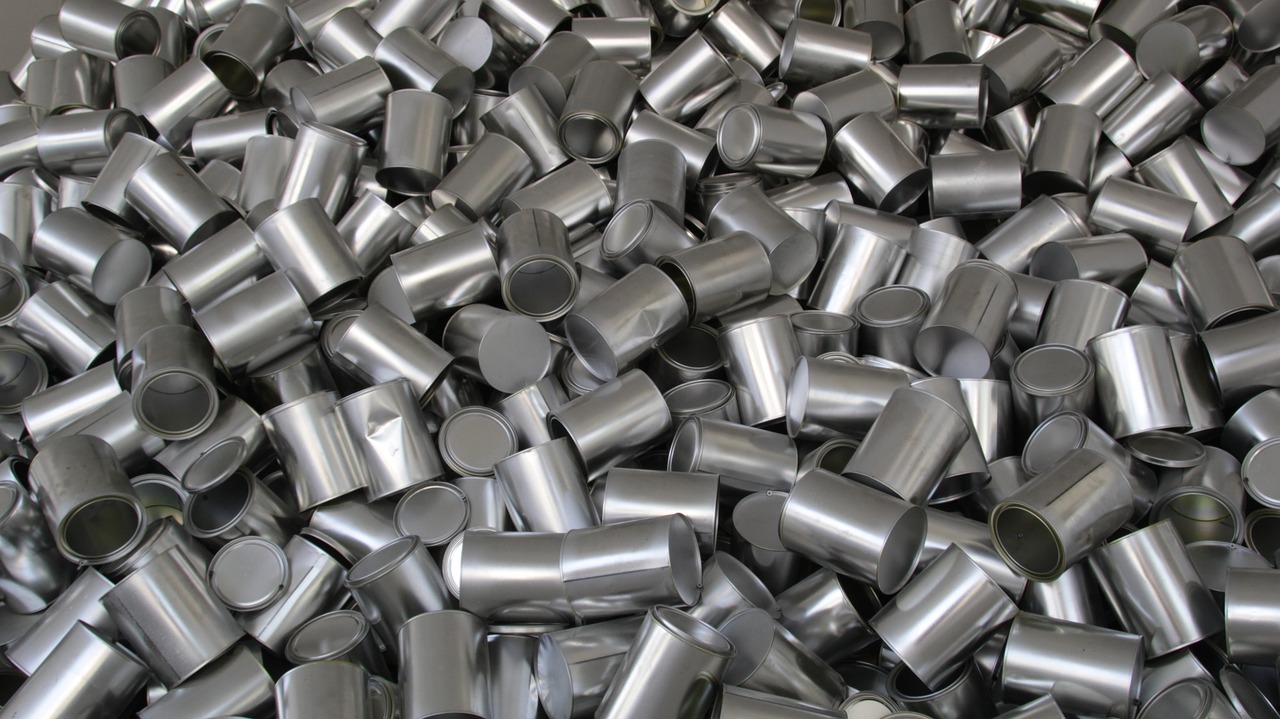 aluminum factory in turkey
The aluminum manufacturing market in Turkey is growing at a fairly steady pace. A recent market research report prepared by Technavio indicates that the market will grow at a compound annual growth rate of around 4 percent through 2020. The demand for aluminum in the domestic building, aluminum shipping container and construction sector is seen as a major driver of growth in this market. The Turkish aluminum manufacturing market is opening up. The industry presently involves over 1500 companies. Also aluminum scrap price in turkey is around 150$. Key consuming industries such as automotive, construction, packaging and electric household devices are creating fresh demand for domestic aluminum finished and semi-finished products, which will result in further decline of exports to the world market. The top destinations of Turkey's aluminum structure exports and aluminum wholesale in 2016 were Belgium, Austria, Algeria, Germany, and the UK. The main manufacturers in the industry were:
– Teknik Aluminum
– Assan Aluminum.
– Arslan Aluminum.
– Altim Aluminum.
– Burak Aluminum.
– Tuna Aluminum.
aluminum suppliers in turkey
The conferences held in Turkey have gained a long-standing reputation for attracting business leaders with extensive experience in the aluminum industry and turkish goods wholesale in the world. This huge conference also contributes to strengthening the economy in the world that is witnessing remarkable growth in this area, and this growth is also represented by companies that play an important role in strengthening the local economy and advancing the aluminum industry in the region in constructive and strategic cooperation with other companies.
You can know about suppliers from Turkey and companies by searching on the Internet. Also import from turkey is definitely a profitable business, but for those who know very well how to choose products that fit the local market and know how to get them from the Turkish market with appropriate specifications and at the best prices, in this way they ensure that they are sold at the highest profit margin. . Therefore, if you want to import from Turkey in the right way that will bring you profit, it is necessary first to study the local markets to know exactly what you need from the products. Importing from Turkey or from anywhere in the world requires the presence of a license for an import and export company in order for the import operations to take place legally and facilitate its evacuation from the ports by paying its customs dues.
In the end, we mention that aluminum is not used alone, but it is added to other minerals in order to improve its properties. It is widely used in many products in our daily life in kitchenware, furniture, toys, deodorants, indigestion medicine, parts in airplanes and missiles, the famous aluminum foil used in kitchen foil which is used in the kitchen to wrap foods.
Aluminum manufacturer in Turkey
Aluminum ore is one of the overlapping materials in several large industries and the demand for it is increasing, and pulling factories Best aluminium in Turkey are considered one of the largest factories in the world, and they operate with very high production capacities, and today we will present to you the most famous of those factories, how to import them to your country and what are the conditions necessary for import From Turkey, follow us.
Turkey is one of the most Aluminium products countries and there are many factories in it.
From Okyanusaluminy is a manufacturer of aluminum processing machines in Turkey.
Smack is the manufacturer of petroleum industry equipment in Turkey
Hazarika companies are working in the Turkish aluminum industry
Turkey Petronas Energy, Textile and Mining Industry
Estrella is a manufacturer of printing companies and industrial products in Turkey
ELC Aluminum Company
Assimilating Company for Aluminum Industry in Turkey
Ascetic produces aluminum cables in Turkey
Aluteknik Company for the production of aluminum sheets in Turkey
Port company for the production of aluminum products in Turkey
Emulate, a manufacturer of aluminum products in Turkey
Palace Company for the production of aluminum accessories in Turkey
My company manufactures aluminum calumny machines in Turkey.
About Bilimselteknik Aluminum and Cement Molds Company in Turkey
An official in the Turkish aluminum sector expected that the Turkish production of aluminum will rise to 5.4 million tons by the end of 2018.
He told "Al-Estacada" Mahmoud Al-Dalai, Secretary-General of the Turkish Aluminum Council, that the rise in aluminum prices during the current year will positively affect the production and Turkish producers.
He stressed that the production of aluminum in Turkey in 2018 will be higher than last year, and is expected to reach about 5.4 million tons by the end of this year, compared to 5.2 million tons in 2017.
He pointed out that companies and smelters Aluminium import are currently operating at full production capacity at 100 percent, thanks to the adoption of development policies, which increased the volume of Turkish production, unlike the rest of the smelters in countries of the world whose smelters do not operate with a production efficiency of 100 percent.
He explained that 2018 will be the best compared to previous years in the Turkish Aluminium price Turkish producers benefit from the increase in global consumption during 2018, which is expected to reach 63 million tons, compared to 62 million tons in 2017, an increase of one million tons, and this indicates that there is a growth in global demand for aluminum regardless of the effects of customs duties. Imposed by America on aluminum exporting countries.
He stressed that the imposition of these fees did not reduce the volume of increasing consumption globally, especially since America alone needs six million tons of aluminum annually, while it produces one million tons, and thus Importing from Turkey five million tons annually.
He pointed out that there is an increase in the demand for aluminum at a rate of 4 to 5 percent annually, indicating that international importers prefer to buy the Turkish product.
He added, "Although prices in Aluminium wholesale market will be higher due to the imposition of customs duties, Turkish producers will adapt to this situation in light of expectations that the volume of their exports of the product will reach about 650 thousand tons, and this does not mean that Turkish producers neglect to communicate with the competent authorities in America.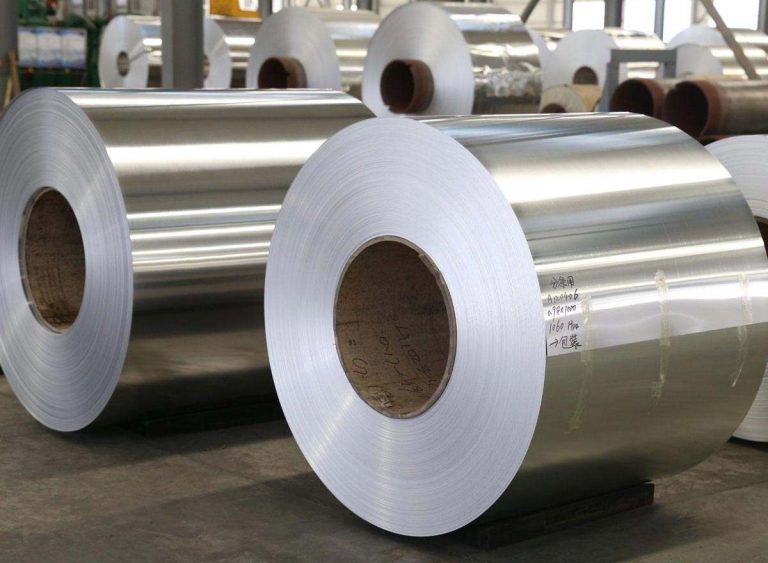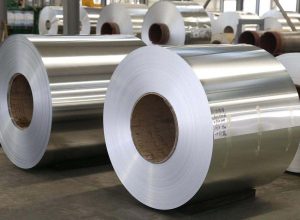 Aluminum ingot price in Turkey
Turkey Aluminum Company, one of the public enterprise sector companies, announced the stability of selling prices of its aluminum products for the current month of April, despite the decline in global price indicators for manufacturing raw materials to their lowest levels in 11 years ago.
A source in Turkey Aluminum Company said that the company and Aluminium wholesale shop fixed the prices of supplying its products to the local market during next April, for the fourth month in a row.
He added that the price of a ton of aluminum ranges between 33 and 45 USD depending on its type, without adding the 14% value-added tax.
Aluminium wholesale dealer the price of a ton of wire was 33 USD, a ton of cylinders 35.5 USD, and a ton of profiles (aluminum sections) 45 USD.
Mohamed Al-Mohandas, head of the Engineering Industries Chamber of the Federation of Industries, expressed the sector's hopes for the company to reduce prices locally, which was not achieved for the fourth month in a row, despite the decline in international prices for manufacturing raw materials.
He added that Turkey Aluminum Company attributed the price fixation to the high cost of production in light of the high price with which it obtains electricity from the government.
The sources inside the company considered that the government's reduction in electricity by 10 dirhams (per kilowatt hour) almost does not affect the cost of aluminum production, which is one of the main raw materials in many engineering industries products.
On March 17, the Council of Ministers decided to reduce electricity prices for industrial activities on the super, high and medium efforts outside and during peak times by 10 dirhams per kilowatt hour, while fixing and not increasing electricity prices for the rest of industrial uses for the next 3 to 5 years.
The engineer pointed out that reducing the price of aluminum would have motivated local factories to buy from Turkey Aluminum Company instead of importing from Turkey in light of the existence of a big difference in the price of about 4 USD.
In previous statements by Dr. Med hat Naif, Chairman of the Board of Directors of the Holding Company for Metal Industries, he said that Aluminum wholesale price submitted to Turkey Aluminum Company is the most expensive among aluminum smelters around the world, and internationally amounts to about 6.9 cents per kilowatt, and that the appropriate price for electricity supplied to the company is 62 dirhams. Per kilowatt hour equivalent to 3.8 cents.
Global prices for aluminum raw materials have gradually decreased since the beginning of this year, at a total value of $ 337 per ton, to fall to its lowest level not reached since November 2009, due to the disruption of international trade movement due to the outbreak of the Corona virus at the beginning of the year.
According to the global stock market indices, Aluminium wholesale price aluminum ore fell to 1,483 dollars per ton, compared to 1,820 dollars, to get close to a large extent with the lowest price in 11 years at 1473 dollars in November of 2009.