For those who entered this article looking for the best specialist in ladies shoes manufacturers in Turkey ; The best specialists in this field from our point of view are:
As for those looking for information and details to benefit him in this field, we list below the information that we hope will benefit you and satisfy your aspirations:
ladies shoes manufacturers in Turkey
Turkey is famous for its interest in fashion of all kinds, whether clothes or shoes, so it has the most famous women's shoe factories in Turkey, and you will get to know with us through importing house platform the best of ladies shoes manufacturers in Turkey so follow with us reading this article.
We know that shoes are the indispensable thing in every home and every person and in every country, so it is the most successful way for shoes to import from Turkey and invest it in the whole world and Turkey is famous for having the best shoe factories in Istanbul, which are considered one of the international brands of shoes that men and women of society and artists compete for due to their quality and beauty.
And in this paragraph, we will talk about ladies' shoes manufacturers in Turkey, here you are of most famous:
SIHIRLI AYAKKABILAR:
The magic of the Shoes since 2002 in Turkey has producing, dresses, woman and men's clothing and shoes, Bag Accessory Lingerie and imports of Turkey on each side of the customer portfolio,
They offer a very special shoe site has become, especially in Istanbul, Adana, Izmir, Ankara, Van, Maras, Hatay, Turkey, Sivas, Samsun and All of the world country (in Moscow Ukraine Baku Dubai Middle east All of the Europe country) with a lot of thier very good quality.
DIVINO SHOES:
DIVINO is a ladies' shoes manufacturer produces 60000 pairs of shoes per year in its 1000 m² factory in Merter, Istanbul. Believing that a quality production can be achieved with qualified personnel, DIVINO continues its activities rapidly by saying quality first, High quality Lady leather shoes, boots and sandals.
If you would like to choose your brand minimum order quantity is 200 pairs/color -If you would like to choose our brand minimum order quantity is 6-8-10 pairs (1 carton / color) -You can decide for the assortment, all their products are quality guaranteed they accept to produce your product samples.
It is a brand that directs the shoe fashion in the globalizing world by presenting its products that add color and comfort to life with an understanding of excellence, aims to become a world brand by constantly renewing itself and continues to walk on this path with confident steps.
Divino Turkey and the international market is also fitting on a solid foundation of growth, designing appropriate models to compete with the contemporary fashion brands in the world and aims to produce with quality. It aims to provide its customers with the best and highest quality service in the sector by producing products that exceed their expectations.
BAYHAN AYAKKABI:
As Bayhan Ayakkabı, operates in the ladies' Shoes industry. they sell and manufacture ladies shoes 2020, men's shoes, children's shoes and flats.
The company, which they have been ladies shoes manufacturers in Turkey for 38 years, started its wholesale sales with its store in Gedikpaşa in 2015 under the name of Bayhan Ayakkabı. they also manufacture men's, children's, ladies' shoes and special design shoes in line with the demands of their customers in their overseas and domestic wholesale sales.
LEVOSSA SHOES:
The company LEVOSSA SHOES, is a Manufacturer and Producer based in Konya, Turkey, founded in 2010, which operates in the Shoes, ladies' industry. It also operates in the sandals women's shoes leather shoes and women's boots industries; they offer the trendiest models in world standards.
They offer shoe models, wholesale shoes, ladies sandals made in turkey, men and women shoes models and much more, without sacrificing quality, they provide discounted, campaigned, affordable shopping opportunities on all their products.
LAVIN TOPTAN:
The company LAVIN TOPTAN, is a Wholesaler, which operates in the Shoes, ladies' industry. It also operates in the wholesale shoes in turkey Industries, based in Istanbul, Turkey.
LA PENN:
LA PENN, after more than 30 years of experience in the shoe industry, was established with the idea of making personalized production in a small workshop.
To meet the need for increased demand during the period, with their expert team who joined and increase their production capacity in the European market, especially in Turkey are giving better service to their valuable customers. All of the shoes produced are made of natural leather and handmade.
Their primary goal is to offer many stylish and comfortable shoes at affordable prices by combining quality materials with their magnificent workmanship, and to be together in every step you take.
TRENDELLA SHOE:
It's one of Turkey's most preferred brand shoes wholesale with their own production with products for their customers who want to buy shoes wholesalers and shoe manufacturers, they supply through examining models of wholesale you can buy. They produce shoes suitable for world fashion in the Balkans, Middle East and European countries.
Turkey wholesale shoes are difficult and complicated process, they have made this process easy, fast and safe for you. the company, which provides services in İzmir Işıkkent Shoemakers website, offers the cheapest wholesale shoe models and the opportunity to shop without intermediaries with wholesale shoe prices from the factory with special opportunities and advantages.
Wholesale shoe prices vary according to the quality of the leather – artificial leather heel, steel sole, jury, workmanship and other sub-industry materials used on the product. Product quality decreases in wholesale cheap shoes preferences.
Many of their customers who buy products with cheap wholesale shoe prices have problems with the products, breaking the heels, falling out of the accessories used on the product in a very short time or changing color, etc.
While selling wholesale shoes, it is their primary goal to offer you high quality wholesale shoe models, imitation shoes wholesale prices are very attractive for retailers, as well as wholesale leather shoes products attract attention with their increasing prices in recent years.
Wholesale prices of shoes vary according to the regions where production and sales are made, and their customers are curious about this, especially because of the  gedikpaşa wholesale shoe market selling products to the global market and its high costs, gedikpaşa wholesale shoe prices constitute the highest price ranges compared to other regions.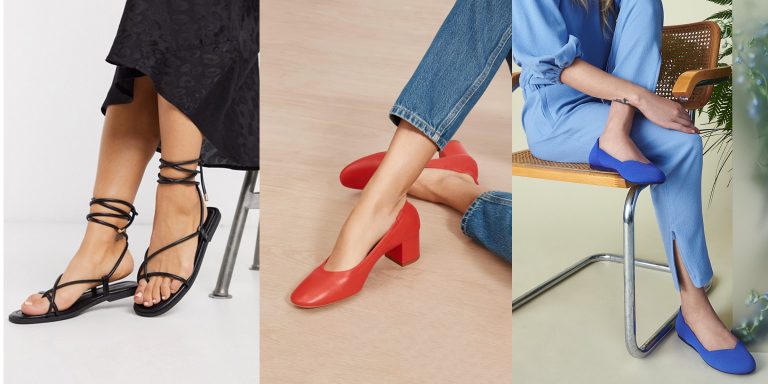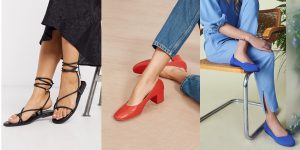 SUFI FOOTWEAR COMPANY:
Sufi Footwear Company producing shoes made in turkey online based in Bursa, Turkey, and it has been operating in manufacturing women shoes since 1978. Their production motto is "it is qualified design that create the brand". Shoes are generally made of potent leather, and imitation leather. The shoes quality is compatible with international standards in the markets.
Sufi Footwear provides documents of laboratory tests results such as "Azo Dyes'', they specialized in Casual, Dress and Fantasy, Sandals, and Boots. The categories consist of flats, high heels, platforms, oxfords, sneakers mules, open-toe, loafers, straps.
Turkey has become one of the largest industrialized countries, as a result of the recent economic boom, so it is famous for making clothes and shoes that are the best Turkish products, as the shoe factories in Turkey were keen to use natural leather in the manufacture of Turkish bags and ladies shoes in turkey, so their products swept the global markets.
Turkey is one of the largest and most famous tourist cities in Turkey and the most famous by Arab tourists, because of its ancient buildings with attractive charm such as museums, palaces and mosques with a long history, with an endless number of picturesque natural attractions such as parks, rivers and parks as well as the famous Istanbul restaurants.
Turkey markets are also added to the list of the most important tourist attractions in Istanbul that are most sought after among city visitors, so our tour today will be in the most famous wholesale markets in Turkey Istanbul for the sale of textiles and ready-made clothes, evening clothes, leather shoes, bags, wholesale shoes in Turkey, etc.
The most famous wholesale Istanbul shoes market, Turkey:
Istanbul wholesale markets are one of the most popular markets in Istanbul and the best shopping destinations in Turkey that locals and tourists come to visit the city, and even merchants turn to get the best consumer and household goods, foodstuffs, fabrics, and there are also shoes of all kinds, quality, and others.
Osman bey Market
The wholesale markets in turkey in Istanbul on Osman Bey Street is more exclusive for women, as it offers many women's products such as clothes, bags, shoes, cosmetics, evening dresses, etc., and this market is located near Taksim Square, which is full of tourists to find shopping and tourism fun in Istanbul.
Fatih Market
It is called the Wednesday Market because it is held every Wednesday of every week and it is one of the distinguished wholesale markets in Istanbul, which includes the most delicious types of food, not to mention clothes, and the purchase of shoes from Turkey. Historically first class, Istanbul's most famous tourist attractions are located next to it, such as the Grand Bazaar and Fatih Mosque.
Lalali Market in Istanbul
One of the most famous local and popular markets in Istanbul, Lalali Market is located in the Lalali district, the most visited area in Istanbul, and is very popular among locals and foreign tourists, as it provides high-quality shoes with products through the largest stores and stores at reasonable prices that suit all budgets.
Marter Market in Istanbul
One of the most famous wholesale markets in Istanbul with the Arabs, as it offers many products such as shoes, veiled clothes, children and men with high quality and very cheap prices, within more than 2000 exhibitions for the sale of Turkish products, and what distinguishes the wholesale market in Istanbul is that it contains companies specialized in customs clearance.
It helps merchants to facilitate their task in the buying and shipping process with minimal effort and cost.
The Turkish footwear industry has a strong position among exporters of high-quality fashion goods Another sign of a positive development is the increased investment in this sector.
The footwear industry in Turkey, which occupies a prominent place in the Turkish economy, continues to develop day by day, by combining new technology with its historical background. The sector is producing according to international standards and is becoming more sensitive to health and the environment. About 90% of production is based on sanitary and environmental standards.
Turkish footwear production has reached more than 300 million pairs, including sports shoes, tall shoes, plastic shoes, and women's shoe factories in Turkey. About 50% of the total number of factories, we have mentioned above that operating in Istanbul are strong factories. (Konya, Gaziantep, Izmir, Ankara, Manisa and Hatay) are other important shoe production centers in Turkey.
Shoes price in Turkey
The prices of shoes in Turkey vary according to the brand, place and suppliers, and the prices differ in terms of the sizes of shoes and the best quality ladies shoes in Turkey, or children's shoes, or elderly shoes, or men's and ladies' shoes, so if you are going to buy wholesale shoes from Turkey, the type and quantity must be determined in order to know the cost before Take this step. And the prices of Adidas shoes in Turkey are different from others.
The price of one pair of ladies and men's leather shoes in Istanbul is 353TL
Wholesale prices of ladies shoes brands vary by model and model. The reason for this change is related to the materials used in the production of the product, such as workmanship and accessories.
In the End, we have mentioned to you the best and most ladies shoes manufacturers in turkey respected destinations which you can deal with for what you need