For those who entered this article looking for the best specialist in wholesale hijab suppliers; The best specialists in this field from our point of view are:
As for those looking for information and details to benefit him in this field, we list below the information that we hope will benefit you and satisfy your aspirations:
 wholesale hijab suppliers
If you want to expand in your current project, or want to start a shop of imported hijab, and are looking for the best wholesale hijab suppliers importing hijab from Turkey, in this article we present to you the most important Turkish factories and companies specialized in the trade of hijab and exporting them abroad… Importing house will help you to give all the details, so be tuned because we'll tell you about it in details…
Turkey produces a very large percentage of the production of hijab , scarves, and Turkish modest clothes they are distinguished by being exported to all around the world, and there are some Turkish sites specialize in selling veiled clothes, and hijab you will find a number of distinctive styles in them, and some of the most important hijab sellers and wholesale modest clothes suppliers for women you can find them in Istanbul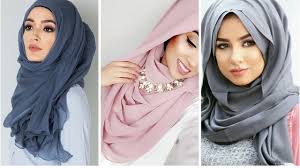 Osman Bey Street is considered one of the most famous streets in which there are wholesale clothing stores in Istanbul so you can find lots of Wholesale hijab suppliers in this street , Othman Street there are many companies and many textile and garment stores There are more than 55 companies in the street that export their products to various parts of the world, clothes are exported from Turkey to Russia and to the countries of Central Asia. Turkey also exports clothes and headscarves to Arab countries such as the UAE, Oman, Qatar, and Egypt, as well as one of the most famous wholesale hijab shop in Istanbul. Working times: Monday to Saturday from 8:00 AM to 8:00 PM. With a public holiday on Sundays and during holidays.
2 – Fatih Street is one of the most famous wholesale stores in Turkey. The Fatih area includes the largest and most important wholesale market in Istanbul you can find lots of wholesale hijab suppliers in it. These stores include cotton clothes from many materials, and the prices are very cheap and suit all categories.
3- Marter Market in Istanbul is one of the wholesale markets that sell all products and commodities at wholesale prices, and it is a global market that people from all countries flock to.
Lalali Market in Istanbul in the famous Lalali district in the old part of Istanbul, the Lalali Istanbul market overlooks one of the wholesale markets in Istanbul, carrying with it everything that one might want to buy. Lalali Market in Istanbul is so popular and unmatched by locals and tourists alike, as it offers high quality products at the cheapest prices. You will find yourself surrounded by many Istanbul clothing boutiques and wholesale hijab suppliers that are located side by side along the street. Working times: Lalali Istanbul Market operates daily from 8:00 am to 8:00 pm, except on Sundays.
The Turkish hijab is known as one of the best types and shapes that attract girls due to the great diversity in the choice of colors and materials, and also a lot dreams of working in importing hijab from Turkey because it is a very profitable project and its public base is large and always present to order the product, so get to know the details of this project.
Turkish clothing industry has flourished significantly, especially after the government decided to be careful and pay attention to economic reform, which led to a very significant improvement in industrial production and an increase in import from Turkey. The Turkish industry has recently become one of the largest and most global industries characterized by its high quality, which led to a remarkable demand for many merchants to import Turkish clothes. There are many hijab factories that specialize in the manufacture of clothes in Turkey, and the most famous and best of them are the following: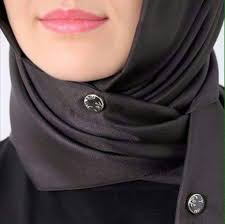 Dominic Factory
Hijab stores in Turkey specializing in the manufacture of women's ready-to-wear clothes, pajamas and cotton clothes, the headquarters of this factory is in Istanbul in Zeytinburnu area.
Ugoza company
for the manufacture of hijab in Turkey, one of the best hijab brands
Stylist Fashion Factory
It is a factory specializing in fashion products made of wool coats for women and men in addition to summer coats as well, and the headquarters of this factory is in Istanbul, Sariyar region.
Chemex Trade Factory
It is a fashion factory specializing and one of the biggest wholesale hijab suppliers in women's clothes, men's clothing, underwear and swimwear for the latest fashionable fashions in the world of fashion, and the headquarters of this factory is in Istanbul in the Kabatas region.
9 . Mohamed Latif Kogosh Garments Factory
It is a factory specializing in the manufacture of textiles of all shapes and types. The headquarters of this factory is in the city of Usak in the industrial zone.
Co Modha Factory
For wholesale hijab suppliers and veiled women's Fashion this factory specializing in all these products such as hijabs, abayas, galabiyas and coats, and the headquarters of this factory is in Istanbul in the Fatih region. Those are top factories and manufacturers that you buy hijab in bulk from them easily for your trade.
If you love fashion and the latest international fashion and love to buy clothes for veiled women, what we are talking about is the monthly global brands Xara, Kelvin Klein, Versace, Dolce & Gabbana and other brands that have a reputation in the global markets, what we are talking about here is Baghdad Street. Many international brands, such as mangoes, in which you can find many unique pieces intended for veiled women, especially those who prefer women's suits or petticoats and long gowns that cover the entire body, so turkey fashion wholesale market is one of the main markets that you should visit and the most famous Arab market in addition to Lcswikiki and Coton.
If your goal is to get clothes for veiled women designed in the Turkish style, such as a long dress or veil made of satin and the finest types of fabric at reasonable prices, in addition to wedding dresses for veiled women and soiree dresses, then Fatih area will achieve everything you dream of as it has some of the best wholesale hijab suppliers in the market in Istanbul.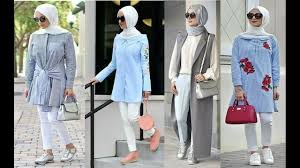 Many women have a passion for trade and selling veiled clothes, especially Turkish-style clothes because they are unique in terms of shape and sparkling and have their own character. If this is what suits you and what you really want, then these are the largest wholesale hijab suppliers and markets that sell veiled clothes in Turkey Zeytinburnu is also one of the best places to wholesale veiled clothes, in addition to the Friday Market that is held in the Zada ​​Hotel.
If you are asking where to buy hijab online so here are some of the top Turkish websites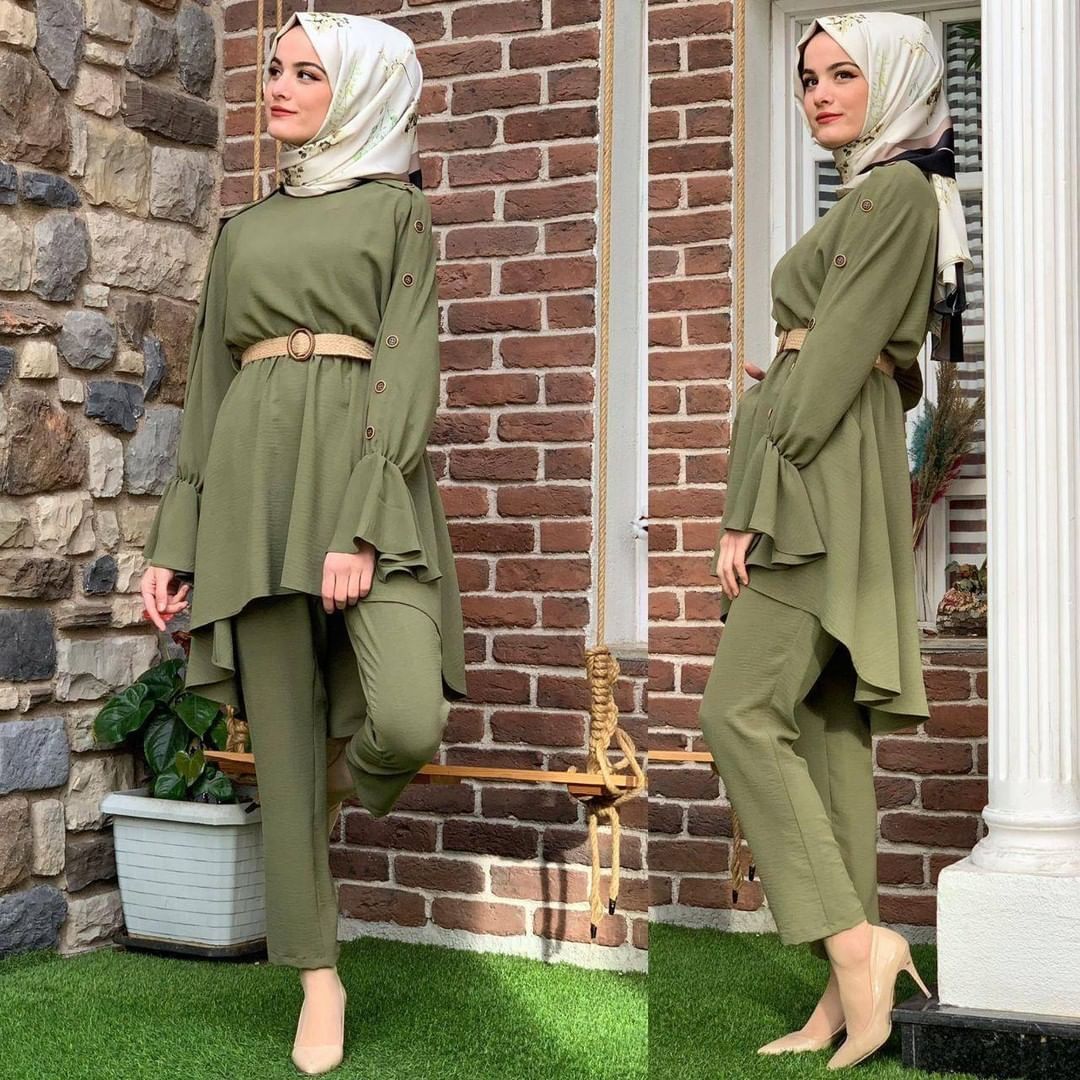 Adoit site
it includes a variety of casual wear for veiled women in general. Unique style coats, pants and shoes. Provides external shipping to anywhere in the world, supports many foreign languages, supports Arabic, and you can depend on it if you need a wholesale hijab suppliers.
Trendyol website
Perfect location suitable for family ready Turkish hijab, importing and exporting hijab of clothes, women and children. The site is very interested in women's and men's accessories as well, and it is one of the international fashions and wholesale hijab suppliers.
Shein website
One of the top 10 websites for wholesale online Turkish clothing for veiled women due to its many advantages comprehensive site for women, suitable for veiled and non-veiled women, with almost all the international designs on which many fashionable veiled women depend in shopping throughout the seasons of the year, as it provides external shipping to many countries of the world, and supports many languages.
Modanisa website
A Turkish summer veil you will find as one of the best products of Modanisa as one of the top 10 websites for buying veiled clothes and wholesale hijabs and scarves online, as it includes many international brands, it is not an ordinary store, rather it is more like a mall that includes all kinds of international brands, and what distinguishes it is that it is suitable for all levels and at different prices. The site supports many international languages such as "English, Arabic". Besides, customer reviews are always positive in terms of price, shipping, punctual delivery and free shipping services.
Safa Marve website
is one of the most famous sites for selling hijab online and veiled clothes in Turkey, especially and abroad, one of the most famous sites for Turkish shawls, and the site is characterized by its low prices, which makes it a favorite for many women around the world and supports several languages, the most important of which are: English, English, French and of course the Turkish language, The site is full of everything new for hijab design in Turkey.
Tesetturis website
Advertising rates on social media on social media sites, geographical location, geographical location, geographical location, location, wholesale prices, prices of real estate and shops for women wear and scarves
best hijab companies
Everyone searched for the best designs for the hijab, and Turkey is famous for its best designs and among the best Turkish wholesale hijab suppliers and companies that manufacture it:
B & SF TEXTILE
One of the most important and best companies that design Turkish scarves with distinctive styles and high-quality materials and sell Turkish shawls wholesale, and they are one of the main hijab distributors
Abshmina
The best factories that produce Turkish scarves for sale of pashmina fabric, the company is located in the Turkish city of Bursa and is distinguished by its incomparable high quality products.
HD Group
Turkish factories always provide high quality products, and your purchase of the product from the factory gives you the best quality and the best price as well.
where to buy hijab wholesale
Importing from Turkey was and still is one of the gates of getting rich. Many importers around the world were and are still buying various products from Turkey, in terms of high quality and reasonable prices, to sell them later in the local markets, realizing a lot of financial gains. You too can join this wealthy group and import from Turkey what the local markets need, and then sell and profit. It's a simple business, but you buy from the best place rather than the nearest place. Below we will show you how to import from Turkey hijab wholesale very easily and in a way that saves you a lot of expenses to increase your profit margin every time you import goods from Turkey.
Note 1: It is preferable to conduct a study or research of the local market by relying on a company specialized in the field of market research to obtain accurate and fast results, even if that cost you a few hundred dollars. The markets are completely different, and perhaps what is in great demand in Riyadh does not have a demand in Cairo. So study every market you want to work in.
*Establish an import and export company: importing from Turkey or from anywhere in the world requires the presence of an import and export company license in order for the import operations to happen legally and facilitate its evacuation from the ports by paying the customs dues on them. From here you can learn about the documents necessary to license an import and export company.
Ways to import from Turkey: –
There are 3 main methods, each of which differs from the other in terms of costs, accuracy and speed, below we review each method separately.
1- Travel to Turkey: –
Whatever country you wish to import from, traveling to that country is the best and ideal option. Where you have the ability to visit the largest number of companies, factories and markets and thus you have the ability to closely preview products. So, you can make comparisons between different products in prices, designs and quality, and then you can choose which products are suitable for your target market from the source of supply that gives you the best price. But what is taken about the way of importing through travel is that it is the most expensive among all the methods of importing from Turkey, so you need to obtain a visa to travel to Turkey (not a requirement for some countries), and you also need round-trip air tickets in addition to a hotel for stays for a period ranging from 7 to 10 days.
2- Importing from Turkey via the Internet: –
Importing from Turkey via the Internet is common and lowest cost. But you should be careful to buy from a company with high buyer ratings. For example, there are hijab online wholesale major commercial sites that include a number of Turkish companies specialized in selling hijab, such as the Turkish Exportal site, Tradekey, and Alibaba
Online purchases are similar in terms of the method, you enter the site and register as a new subscriber, and start browsing the goods and add whatever you want to the shopping cart, and after confirming the seller's assessments and credibility through written reviews from previous buyers. You pay money via credit card to complete the purchase. And then the seller ships the goods to the specified port that you choose during the purchase process, so that the shipment will arrive during the period specified by the shipping company, and then you clear it customs by presenting the documents of the company and the shipment, to be received and then sell.
3- Importing via an intermediary: –
It is called the import method for the benefit of others, and this method relies on assigning one of the import and export companies that work exclusively in the field of import from Turkey "with long experience" to buy what you need from products with the required specifications, so that the company undertakes the import and customs clearance process. Thus it guarantees quality, accuracy, speed and comfort, but in return you will pay money for those services, and the payments are often a percentage of the total price (say 20% of the total costs), and this reduces your profit margin of course.
We recommend relying on the method of importing through intermediaries in the absence of owning an import and export company, and in the case of importing for the first time. However, we do not recommend relying on it all the time. You must have your own experiences and save the most money to make your profit margin high.
Steps to import from Turkey: –
1- Search in the aforementioned sites about importing from Turkey via the Google, or even by traveling to Turkey "if things are appropriate" for the wholesale hijab suppliers, company or factory that offers you the desired products at the best possible price (never hurry and spend lots of time researching to find the best possible source of merchandise.)
2- When communicating online with any of the Turkish wholesale hijab suppliers, factories, and companies to obtain a quote, it is necessary that you communicate in the name of your company, not personally, as communicating with the name and email of the company guarantees the seriousness of the dealings. So that you can get replied by the companies
3- You must have full knowledge of the specifications of the products you want to import, you must specify everything related to the products such as the quantity, types, sizes, quality of fabrics and colors, so do not leave such matters to the sellers.
4- You have to specify the port of shipment for the seller to send to this port you can arrange that with any cheap shipping companies in turkey like AL FARES LOJISTIK shipping company and it is necessary for you to have documents related to the incoming shipments to prove ownership of the shipment.
5- You pay the customs dues on your shipment, and then you will get if that shipment is released and then you can transfer it to a store or a safe place to work on distributing it to the merchants agreed with them, or start marketing it to the targeted retailers. If you completed the market study and carefully determine what you need from the wholesale hijab products, and complete the import process with the wholesale hijab suppliers in Turkey correctly with the best price.
So, you saved yourself a lot of expenses, and then you can sell in the local markets at lower prices than other merchants, and gain permanent customers, or you can sell at prices prevailing in the market to achieve a higher profit margin than normal.