For those who entered this article looking for the best specialist in importing furniture from turkey ; The best specialists in this field from our point of view are:
As for those looking for information and details to benefit him in this field, we list below the information that we hope will benefit you and satisfy your aspirations:
importing furniture from turkey
 Do you think about importing furniture from turkey , luxurious Turkish furniture, Turkish series preoccupies you a lot and dazzles you with the furniture in its scenes, getting Turkish furniture is very easy, and it is not expensive at all. quality levels and in the end you can Choosing the products that best suit your target market from the source of supply that gives you the best price.
1.    Traveling to the country is the best option to know how to import furniture from Turkey, where you have the ability to visit the largest number of companies, factories and markets, and thus you have the ability to closely inspect the products and thus you can make comparisons between different turkey furniture in terms of prices, designs.
But what is taken in this way is that it is the most expensive among all the import methods from Turkey. 2.    import from Turkey via the Internet. buy furniture online is common and it is the most affordable, but you must be careful to buy from a company with high ratings by buyers, for example there are major commercial sites that include a number of Turkish companies specialized in selling different types of goods such as Turkishexportal, tradekey, in addition to Alibaba. Which includes a huge number of exporters from different parts of the world, including Turkey. import from turkey via an intermediary: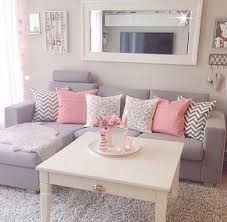 This method relies on the furniture trade from Turkey by assigning an import company from Turkey to buy what it needs from products with the required specifications, so that the company imports it and clear it customs and thus you will achieve comfort, but in return you will pay money for imported furniture, and the sums paid are usually A percentage of the total price (say 20% of the total costs).There are some steps that should be noted in order to help you import furniture from Turkey:First: choosing the right furniture companyyou can choose the best suitable offer for you and for your capabilities. Then choose the required furniture and send the e-mail or fax of your company, and remember to always deal with the company in the name of your company,
not in a personal capacity, so that the deal is more serious. Second: Choosing the appropriate shipping furniture companyYou can search on the Internet yourself, so that you can get a lot of major shipping companies, then you agree with them to ship the furniture, clear it customs and deliver it to you.  Third: How to send the import costThe shipping company plays the most important role in importing as it plays the role of a financial intermediary between companies importing furniture made in turkey products and the furniture company in Turkey. where the importer deposits the value of the goods at the office of the shipping company and delivers the amount to the furniture company in Turkey after receiving the furniture from it.
 There is a variation in prices in some products, especially furniture prices, and furniture prices differ from one place to another, as it rises in Italy, for example, and in Turkey it is less expensive even though it is the same product, but the quality in Turkey is higher than that of Italy and the purchase of home furniture turkey has risen in prices during the last five years Madly, for example, Turkish bedroom prices in Turkey may cost you 5 thousand riyals to 15 thousand riyals, this is not the shipping fees.
 furniture manufacturers in turkey DankModern furniture with a modern character is the most characteristic of Dunk furniture factories, one of these famous stores in Turkey, which offers Turkish bedroom furniture, and also has a wide variety of unique and distinctive modern furniture with many designs to find yourself in front of many options of home and office furniture turkey you can choose Some of them are suitable for you to furnish your home. Biezza Project Solutions FactoryIt is one of the most important home furniture factories in Turkey. Its fame has increased in Turkey and the entire Arab world.   furniture exhibition in turkey 2020·
  Best wooden furniture in Turkey: Stoa Design·
  Best Modern Turkish Furniture: Important·
  Best Traditional Turkish Furniture: Domusimo·
Best Modern Turkish Furniture: Evgor Furniture·
Best Carved Wooden Furniture: Ahmed Turkman Furniture & Decor·
Best restaurant and hotel furniture: Palmi Kucak·
Best Unique Furniture:
Studio Logo Your home reflects your personality, you choose it as it suits your taste, and everyone who visits you gives an impression of the nature of your life, so you have to be careful in choosing and implementing the furniture you need, and we assure you that Turkey is your right destination.
Turkey has the best furniture forms and the most wonderful colors; there are a lot of Turkish furniture websites which you can buy through it such as:
ARMONNA FURNITURE:
It's one of the manufacturers in Turkey, it was established in 2004, it presents a big collection in this field, it always seeks to provide the best choices in furniture industry.
ASORTIE FURNITURE:
It has Turkish furniture with high quality, their products made of pure wood, their products exports to 32 different countries in the world.
DANK:
It's one of the famous stores in Turkey, which characterize with its trendy designs; they have a wide collection of modern, unique, and special furniture.
MOBILYA DEKORASYON:
It's a company which focuses on furniture industries, it exports to a lot of countries, it can establish itself in the industry to firmly establish itself in the domestic and international markets.
333KM:
It has the best designs, its designs combines more than one style and style that make its furniture special, it designs modern furniture.
STAO DESIGN:
It's one of the most famous and luxury store, it can make a fame of its own due material which it uses in its furniture, as it uses a wooden and metal materials.
ADWIET:
It's one of the famous websites in Turkey, which you can find everything you looking for so easy, it's a big Turkish market on internet.
Turkish furniture store:
Furniture is one of the most expensive things in design home and office décor, special if you want buy furniture with high quality, so some people start to decrease this cost by importing furniture from Turkey.
DOMESUM:
It has the best traditional furniture, it specialize in manufacture handmade furniture with high quality superiority of the global basis.
PALMY KOCAK:
It was established in 2001, it presents the best furniture for hotels, and restaurants, it exports the elegance furniture to more than 50 countries around the world.
MODOCO:
It was established in 1969 with a big support from Turkish ministry of industry and trade, with the passage of time, it developed and became one of the most important industrial sites for furniture in Turkey.
IKEA:
It's an international company which specializes in furniture, it has a Turkish website beside the stores, its prices are accessible to everybody.
AHMED TURKMAN:
It characterize by the high precision in implementation, because the resulting furniture comes directly from their factories, it offers its products in international furniture fair in Istanbul.
EDECOR SHOP:
It's specialize with its products which designed with the best panels and mirrors matched with highly professional designed pieces of furniture.
BELLONA SKIRLER FURNITURE CENTER:
You can get the best furniture with high quality.
SCAVOLI BURSA:
It specializes in producing the best kitchens with high quality which live along, beside the good materials and accessories with high quality.
VICTORY GALLERY:
It's the best gallery you can visit, its prices is very cheap, and you can get the best strong furniture with high quality.
SARUS:
It's one of the biggest furniture company, and the most company which exports furniture with the most accurate details and quality of production, it aim to satisfy its customers in all countries.
HAMM:
It's a Turkish website which combines traditional handcraft style with modern design style, it characterize by furniture industry with the natural wood.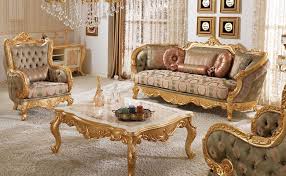 Importing from turkey become very easy because there are a lot of exporter companies in Turkey will help you in this step such as:
ERA FURNITURE FITTINGS CO:
It's a Turkish furniture companies, it was established in 2001 who is mainly producer of table and sofa legs and other fitting made by metal and also one of main contracted distributor and exporter company.
BALORE FURNITURE:
It managed to be one of the leading companies in the sector in a short period of time, continuous to produce 55 types of interior and exterior furniture.
TUGRA MOBILYA:
It a Turkish company started operating as a small furniture manufacturer in 1998 and gained reputation and experience in the wholesale furniture for retailers in the local market today.
ARPOL A.S:
It's a head of a group companies founded for more than 10 years, with its sister company HOMAGE that is specialized in producing Turkish style furniture and lighting.
They produce and export metal and plastic furniture accessories, they export their product to Europe and CIS countries, they produced with high standards, with the best furniture turkey prices.
ARMEX DOOR HANDLES:
It was established in Istanbul with 30 years experience in the production of door handles, Turkish furniture brands and accessories, their products are manufactured from stainless steel.
EUROSMART FURNITURE:
It's a cheap furniture websites, whish manufacturing high quality adhesive screw caps in Turkey, their capacity is around 1000 boxes per month.
ANDAC FURNITURE FACTORY:
It's a leader in the wholesale furniture online, established in 1985, the size of the factory 1800 m2 fully covered and they have showroom its size 3000m2.
MUREXIM CORPORATION TURKEY:
It's a manufacturer and producer, founded in 2005, which operates in the home furniture from turkey industry; it also operates in the import and export furniture and fitting.
SAMTABLE:
It's a manufacturer and producer, which operates in the import and export cheap furniture online industry.
KYS MOBILYA:
It's a manufacturer and producer, founded in 1965, which operates in the import and export furniture industry; it also operates in furniture design.