For those who entered this article looking for the best specialist in importing wholesale clothes from turkey manufacturer; The best specialists in this field from our point of view are:
As for those looking for information and details to benefit him in this field, we list below the information that we hope will benefit you and satisfy your aspirations:
wholesale clothes turkey manufacturer
Do you know importing from wholesale clothes turkey manufacturer was and still is one of the gates of getting rich? Many importers in various parts of the world were and are still buying various products from Turkey, in terms of high quality and reasonable prices, to sell them later in the local markets, realizing a lot of financial gains, we are going to talk in this article about turkey manufacturers:
You also can join this rich category and import from Turkey what the local markets need, and then sell and profit. It's a simple business, but you buy from the best place rather than the nearest place. Below these lines we will show you some of these places to turkey import goods:
Konsey Textile:
A Textile wear supplier based in Izmir, Turkey. They offer different of woven and knitted wear in all sizes for all genders, young and old. Their clothing items are sweatshirts, t-shirts, jogging sets, socks, nightwear, and polo piquet shirts. Konsey textile is suitable for starter for their project, it's the best wholesale clothes turkey manufacturer.
Teknoloji Tekstil San ve Dis Tic. Ltd. Sti:
The company founded in 2006 in Turkey and supply international brands that they cooperating with, with its products, superior quality in production, pricing policy and strength of logistics capabilities. And it's exporting to several countries like: U.K, Germany, Italy, Sweden, Norway, Poland, Denmark, Netherlands, Switzerland, Austria, Belgium, Nigeria and USA.
Miyasem Islamic Clothing
This company is being active in the modest clothing turkish sector for 15 years. The company produces comfortable, sportive and stylish clothes for young Muslim women. They have worked in every area of the industry fair trade clothing turkey and they experienced in design, manufacture and retailing. Their designs are designed in a striking way for Muslim women preferring sportive and stylish clothes. The products made of fabric with high cotton thickness ratio in compliance to the seasons. they do use materials of high quality in their products.
A successful import workwear clothing business is dependent on the supplier you chose because a supplier can provide you with high-quality products or low-quality products. Here is some of good suppliers and wholesale clothes turkey manufacturer: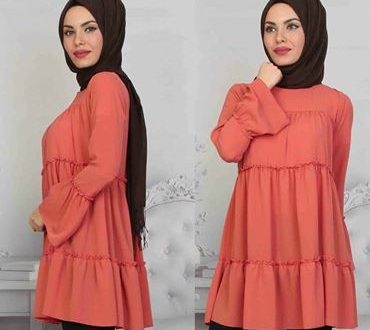 Conceptela Textile:
Conceptela Textile is a label and private apparel manufacturer company in Istanbul – Turkey Founded in 2012 They offer quality-oriented and cost-effective manufacturing service for Jersey & Knitted Apparels for Men, Women & Kids.
FKN Textile:
One of the Turkish clothing manufacturers. It is a textile distributor serving to turkey's and world's clothing brands, apparel wholesalers and fashion designers by providing accessory sourcing, fabric sourcing and pattern making support. They produce 85000 pcs for both genders per month.
SÖKTAŞ:
Soktas is one of great suppliers due to its high-quality yet competitive fabrics. Having evolved in the Turkish Aegean region, they design and produces the finest shirt fabrics for the world's foremost.
Feizaonline:
An Online Islamic fashion website, offering an exclusive shopping experience. Muslim women all over the world are visiting Feizaonline.com for their needs as casual style, evening gowns, shawls, scarves, swim wears and more, and they are shopping online to keep up with the latest fashion trends. Feizaonline.com provides a modest fashion and clothing in turkey is it cheap Feizacollection.com always tries to give best service for its clients.
Modanisa:
The first Turkish fashion platform to deliver online clothes for all genre. Based in Istanbul, they have customers in 140 countries and offer contents in five languages: Turkish, Arabic, English, German, and French. You contact them via their app and desktop platforms.
Also, modest clothing turkish, they sell over 650 brands and 70 thousand products, shipping thousands of packages a day to five continents. Plus Size Tunic, Plus Size Suit, Cardigan, Dresses, Abaya, Knit Dresses Coat, Evening Dress, Plus Size Sweatshirts and Jumpsuit You can find turkey clothing for sale in their categories which include Plus Size Tunic, Plus Size Suit, Cardigan, Dresses, Abaya, Knit Dresses Coat, Evening Dress, Plus Size Sweatshirts and Jumpsuit
Shein:
An e-commerce fashion platform, the company mainly focuses on women's wear, but it also offers men's apparel, children's clothes, accessories, shoes, bags and other fashion stuff. clothes imported All of their products are created by machinery that emphasizes precision and attention to detail and style. they value quality and sometimes the products are crafted by individuals experienced in hand sewing.
In conclusion, with wholesale clothes turkey manufacturer for your clothing business from Turkey, you have to understand that the process of import of turkey differs from country to country, and depends on the importing rules and terms of your region or country.