For those who entered this article looking for the best specialist in where to buy Turkish olive oil;The best specialists in this field from our point of view are:
As for those looking for information and details to benefit him in this field, we list below the information that we hope will benefit you and satisfy your aspirations:
 where to buy Turkish olive oil
where to buy Turkish olive oil ? One of the best current projects is importing olive oil from Turkey, as Turkey has been distinguished by the production of many products that you can import and trade in.  An example of these projects we will show it to you through our Importing House platform about how and from where you get best oil.
Olive oil factory in turkey
The Aegean region is one of the most famous regions for olive production and cultivation in Turkey. Where fertile soil and a suitable climate are available to grow olives, then they are sent to factories to be turned into oil One of the most famous areas in the Aegean for olive cultivation is the city of Ayvalik, and we bring you the most famous factories, suppliers and Turkish olive oil manufacturers:
Arnas TarımÜretimve Ticaret A.Ş:
It is an agricultural foundation has strong quality brands in the olive oil, and other many industries they work for, as they combine more than 300 years of olive oil production experience with production techniques to bring you the highest quality and pure products.
OZCETIN OLIVE OIL:
They are a family business and feel this is their duty, they are selling only 100% natural, safe, quality certified and awarded products and allow no additives or any substances in their products. They are a family business and feel this is their duty, they are selling only 100% natural, safe, quality certified and awarded products and allow no additives or any substances in their products.
They are exporting every kind of olive oil that produces in facilities in their one of excellent Turkish olive oil manufacturers. Every year when the new crop olive oil is produced, samples are taken from specific olive mills which respect their high standards of quality, they are passing a tasting and chemical analysis. Their extra virgin olive oil is first cold pressed. It is from Aegean lands variety olive trees, characterized from the International Council of Olive Oil and finally its acidity level does not exceed 0.8 %
Görece and Bintepeler Naturel Sızma:
Olive oil is more than a super kitchen ingredient using it only there. olive oil known as liquid gold it is highly valued by nutritionists and known for its incredible health benefits. it is a healthy oil used for anything for its beneficial proportion of fatty acids that keep the lipids levels under control. Olive oil is containing vitamins E, A, D, K, antioxidants and hydrating squalene making it work well for skin and olive oil for hair such as:
Moisturizer: As vitamin E in olive oil works as an antioxidant prevent the skin from harmful external factors like sun rays and air pollutants. Cleanser: Olive oil works in removing the dead skin cells without harming the skin. Treats Acne: Vitamin E in olive oil-based cream helps in curing acne and kills bacteria. Anti-Aging: Olive oil delaying aging which makes your skin look young, and beautiful whatever how you use it by massage your skin with it or add it with your recipes. Healthy Hair: Olive oil moisturizes your hair and reduces hair loss, just massage your hair generously.
Lake George olive oil co:
They are a family business in the first place offering only the freshest extra virgin olive oils and highest quality from around the world, take your palate on a delicious journey as you sample flavors like Tuscan Herb, Chipotle or Fresh Basil Olive Oil and Dark Chocolate, Pomegranate, or Sicilian Lemon Balsamic, a sample from more than 50 varieties.
karaagac olive:
One of great olive oil companies in turkey, which it has an experience transferred from father to son. Established by Halil Adatepe in 1989, it's a family business that has produced the delicious and natural products of the region and is now owned by the Kades Alpay and Alper Adatepe, with the excitement they continue to bring you Pure olive oil and the natural and delicious products of the region as Karağaç Natural Products at the same address. Their products are: OLIVE OILS, OLIVES, SAUCES, SOAP AND CARE PRODUCTS, JAMS, SPICES, BAKERY PRODUCTS AND LEGUMES VINEGARS.
Mazınköy Zeytinyağı:
One of trustworthy company of producing and packaging olive oil in Turkey, if you asking where to buy Turkish olive oil this one of place you can contact them.
Olive oil suppliers in turkey
Akel Deri Tekstil:
A pure olive oil wholesale, supplier and manufacturer in Bursa, Turkey. Which works in the leather industry, supplies and accessories. It also works in the sectors of diet, food, ready-to-wear, and olive oil.
Palamidas:
They are delivering best Turkish olive oil brands and the most natural cold-pressed extra virgin olive oil obtained from their olive ground garden, which are under their control since the moment the olives fell into flower. They are producing: Cold Pressed Extra Virgin Olive Oil as they collect approximately 10,000 trees by traditional method by hand as it the most convenient way to collect the olive tree and fruit without damaging it. They store the oils after pressing to their chemical differences, and stores them in nitrogen-supported chrome tanks to preserve the freshness of the oil which in Turkey are doing contract filling of various brands of olive oil in the world engaged in export of olive oil. They are a partner for many companies in the olive oil exports of many countries such as Germany, Canada, America, Japan and china, etc.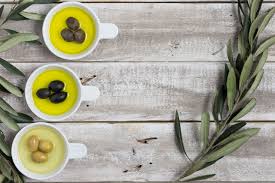 Orkide Yağları:
This factory is famous for producing the finest oils since 1979., the most important of which is the production of the finest natural olive oils at the best oil prices in Turkey, this factory is located in the Turkish city of Izmir.
Best Turkish olive oil
While the world can't stop going gaga over the goodness of olive oil and searching for olive oil online buy, it is important to understand that there are many grades of olive oil. The high quality of olive oil is the extra virgin olive oil, followed by virgin oil, and lastly refined oil, as these grades are determined by their ways of extraction.
Extra virgin and the standard virgin olive oil, is extracted directly from the olive fruit by grinding the olives, which preserves the natural taste, flavor, pungency and maximum number of benefits. This method above of extracting the oil directly from the fruit is called 'cold-pressing'. This aims the olive oil retain its flavor which may lose when the oil is exposed to high temperatures. The oil that is undergoes blending of chemical solvents, loses the original high quality of the extra virgin oil, and is clubbed in the refined variants of olive oil.
Extra Virgin Olive Oil:
It is obtained by crushing or cold-pressing olives and extracting the first squeezed fresh juice. An unrefined and the highest-quality olive oil you can buy. Because of the way extra-virgin olive oil is made, it saves the true flavor of olives, and has a lower level of oleic acid than the other varieties. It has a higher concentration of vitamins benefits found in olives.
The extra virgin olive oil price in turkey is $3.00 for 1Liter According to Consultants of Nutritionist, that "Extra Virgin Oil has been subjected to zero processing, and has no additives which makes it pure in color, smell and has a strong olive flavor. It contains 1% of Oleic Acid and is able to maintain all its antioxidants. Regular olive oil is commercially produced and processed just like any other oil which contains at least 3-4% of Oleic Acid.
Standard Virgin oil:
Virgin olive oil comes from standard virgin oil production, or cold pressing only, the acidity less than 2%, known to have an average taste, as compared to the Extra Virgin Variety, this olive oil is good for cooking much better.
Pure or blended olive oil:
They are mostly a blend of refined olive oil and virgin production oil.
Refined Oil:
Virgin oils are sent to the processing plant, they undergo chemical processing, which makes them and called by refined olive oils. as they undergo processing that include heat, or chemicals, have an acidity level of 0.3 percent or less, which also tends to give them a longer shelf life
Pomace oil:
Once the mechanized extraction of olive oil from the olive fruit is done with, about 6 to 8 percent of the oil still remains in the leftover olive pulp or the "pomace.". Although the pomace oil that is extracted is still technically oil that comes from olives, it is still Not derivative with the virgin oil variety in terms of goodness, as many times the extraction from the pomace may use chemical solvents.
Buy Turkish olive oil
Are you willing for import from Turkey? Especially olive oil import from Turkey ?As Turkish olive oil is generally considered one of the best types in the world, but there are brands that have been famous for their quality and originality for a long time, including Komili olive oil and other popular olive oil brands, which is an ancient brand with a unique flavor.
You can find it in all commercial markets as it is exported abroad in large quantities, the price of olive oil in turkey starts at 30.00USD, and it differs in terms of quality and matches with high-quality specifications from place to place. If you find the best type of olive oil and intend to start importing from Turkey, here are the import methods: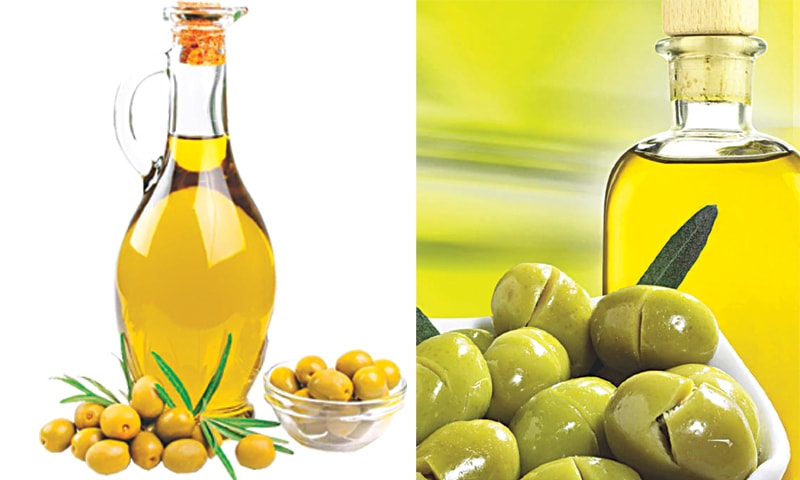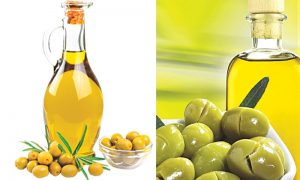 Buying from the main source directly by traveling to Turkey and touring the markets and factories.
Or contacting Turkish suppliers and factories and choosing products and inquiry for bulk olive oil prices by phone, email, or the Internet.
Or contacting a commercial broker in Turkey and agreeing with him to buy the required and ship it to you.
You must agree with import offices from Turkey in your country to obtain Turkish products directly and agree with well-known shipping companies to ship the required products in the specified quantities.
Olive oil has a very important and undeniable role in our lives; therefore, people usually are wondering about places where to buy Turkish olive oil from.