For those who entered this article looking for the best specialist in Turkish shoes manufacturers ; The best specialists in this field from our point of view are:
As for those looking for information and details to benefit him in this field, we list below the information that we hope will benefit you and satisfy your aspirations:
Turkish shoes manufacturers
Turkish shoes manufacturers produce and export local production leather sandals and shoes for men and women, they can offer you turkey origin women leather sandals with low price, and they can produce you with your own logo.
Through importing house platform you will find your best Turkish shoes manufacturers.
we hope you can find the best turkey shoes manufacturers in turkey which specializing men shoes footwear, so we will tell you the some of them such as:
AKMAN AYAKKABI TICLTD STI:
it's a footwear distributor of worldwide well known US origin branded shoes of Sperry, Keen, and Keds in turkey territory and also exporter of local production leather sandals, and shoes cheapest price, they find companies name through world business center website as a buyer of genuine leather and contacting them for a possible business relation between their company.
AKSIN PAMPA MEN SHOES FOOTWEAR CO:
it's a among shoes company list of specializing men shoes footwear sector as a manufacturer and sales company with its well organized customer network whish is established since 1980, their mission is to empower the customers confidence towards its products and to carry out their experience and achievements in the domestic market to international level.
ALTA GRACIA WOMEN SHOES:
It's a one of the top 10 shoes brands in turkey which produces footwear: boots, shoes, girls footwear, sandals, women's footwear, clogs, slippers.
ANIL TANNERY:
 it's a tannery from turkey which products best shoes for men.
ATILIM AYAKKABI SANAYI VE TICARET LTD STI:
One of best turkish shoes manufacturers, it was established in 1983, it's an internationally recognized footwear company in Istanbul, turkey, their vision, and their wide production networks extending from experienced handcraft man ship to technologically advanced tools and machineries.
AYAKKABI PAZARI:
 they are a company which products footwear.
AKTAS AYAKKABI TABAN:
 they are one of the most experienced shoe sole manufacturer of turkey supplying shoe soles to turkey's top brands with 30 years of experience.
ALAZ KUNDURA SAN.VE TIC. A.S:
 It's a manufacturer, and exporter which produces footwear.
ALKAN AYAKKABI VE DERI MAMULLERI SAN VE TIC LTD:
 it's specialized on health of foots, which produces shoes, men's footwear, boots, sandals, clogs, women's footwear, and slippers.
MULAYIM PLASTIC CO.
It has all world trade, export wholesale shoes, shoe plastic last form, shoe materials selling.
GARDA SHOES:
it's a Turkish shoes wholesale which has been operating in footwear       industry since 1995, after long year deep manufacturing and materials   experience, it has launched its private label collection into world market in 2005.
GON CANTA SAN.;TD.STI:
      It's a reliable and reputable brand for women's fashion shoes and women's footwear.
ALI SOYLER AYAKKABI A.S:
It has a strong position with distinguished shoes produced for many years in the footwear industry, it has become an indispensable choice of quality enthusiasts, It was founded in 1969, and started its business by making curved knife job.
Turkish shoes online store:
With the technological advancement in the world, buying shoes online tips become very widespread in various countries, as clothing and shoe buying sites have been characterized by easily displaying product details and specification, comparing prices and waving between electronic stores without having to leave the home.
TRENDYOL:
 it's one of the bulk shoes suppliers which offers various for men and women and children's clothes, and includes the products of several Turkish stores.
MODANISA:
 it's a famous site which offers wide options for modern veiled clothes of the Turkish industry, it also provides options for women's clothing in a large sizes, the site deals in Turkish, English and French.
LC WIKIKI:
it offers men and women clothes, children clothes, shoes and bags for different group.
KOTON:
It includes all men and women clothes, and children and infants clothes of Turkish origin.
DEFACTO:
the site contains men's, women's and children clothing and shoes.
CONQUET:
it's a site specialized in selling women's accessories, bags, shoes, and sunglasses.
ELLE SHOES:
a site specialized in selling men's and women's shoes that suit different needs, and also displays original leather shoes.
Sport in street:
they love this store in turkey, there they can get shoes for a decent price, the staff are very friendly.
GUERO SHOES.
VG SHOES.
FOOT LOCKER:
they usually have every type of sneaker you can want and the clothing is decent, we recommended this store for any athletic shoes your looking for.
METROPOL AYAKKABI.
CHRISTIAN LOBOUTIN:
they offers shoes for sale in Istanbul.
FLO
DOGO STORE.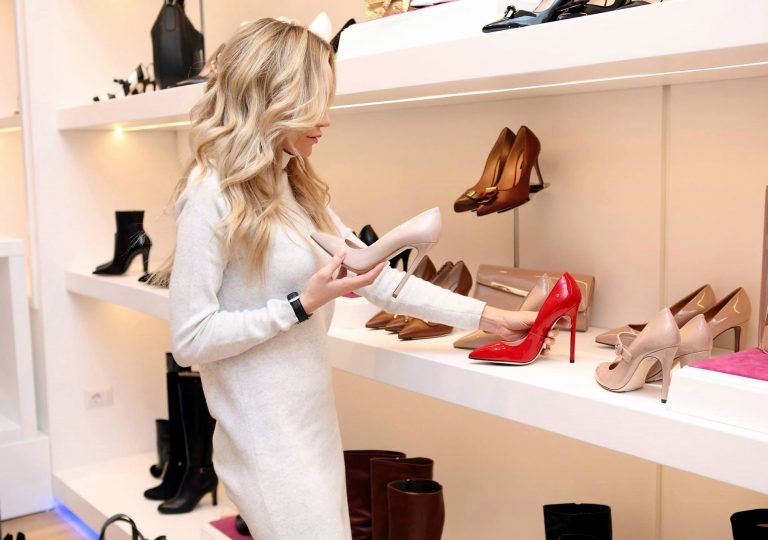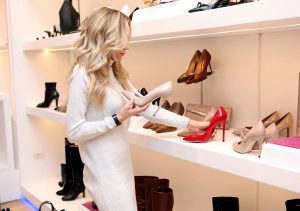 turkey shoes wholesale companies produce and export shoes in turkey, they offer you the best price and optimum quality, so if you wonder where to buy wholesale shoes in Istanbul there are a lot of companies such as:
GREYDER: it's the manufacturing company who owns Greyder brand, it has around 100 stores in Turkey, it has a large collection of men's, wholesale shoes in turkey, and women's shoes, styles and quality are among the best ones in Turkey.
TERGAN SHOES:
it was founded in 1972 and now it's one of the top and most famous Turkish shoes brands, it has about 40 stores throughout turkey and exports shoes to many countries, it has also stores in UK, Bulgaria, Ukraine and UAE.
LESCON SPORTS SHOES:
it's the best Turkish wholesale clothing, it was founded in 1980, it's one of the top sports shoes brands in turkey.
KEMAL TANCO:
it's one of the top and well-known leather shoes brands in turkey, it was founded in 1950, and manufacturer around 90% of their products in turkey, you can find their stores almost in every shopping malls in Istanbul and big cities.
HOTIC SHOES:
it was established in 1938 by Salih Hotic, it's a shoes and accessories brand manufacturing unique and elegant designs suitable with the life style of modern real leather and natural materials are used for the products suitable the life styles extending fashion and trends from day to
YESIL KUNDURA
: it was founded in 1948 as small workshop and in 1960 Yesilk opened its factory, they make their own shoes under Yesil brand.
FORELLI SHOES:
it started to manufacture shoes in 1958 with women's leather shoes, it has chosen to specialize in shoes production in 1990 with the decision and has continued its works with Fahri collection brand in line with this target, when they arrived in 2000, they presented its rising quality and experience to their valuable customers with their own brand Forelli.
ELLE SHOES:
it started to manufacture women's shoes in 1977, it's one of the most popular brands for shoes in turkey, they sell their shoes in many stores across turkey.
DESA: It's a Turkish fashion brand with expertise in design and store concept, offering an exceptional shopping environment for its customers, founded in 1972 as a designer, manufacturer, retailer and exporter of leather goods, the first DESA store was opened in 1973 and since then the company has grown nationally and internationally.
ADELA GROUP:
it has been founded in 1974, it's one of the leading companies in this sector, from the beginning, it provided shoes for homeland and world with its wide product varieties, beside men, women, child shoes, it has started to produce safety shoes by investing in technology.
AKAR LEATHER SHOES LYD.
ALCA SHOES LEATHER LTD.
Alfa shoes ltd.
ALMINA SHOES.
ALPTUG SHOES TEXYILE LTD.
ALTANLAR SHOES LTD.
Turkish shoes id great, and you can buy a lot of this shoes, because of its high quality and suitable price, there is a lot of wholesale markets in turkey.
You can get nice mid cut good price oil and gas s3 safety shoes for 20.34$/pair.
You can get high quality men sneaker kilim embroidery sneaker orange men shoes manufacturer in turkey unique design custom order men shoes for 69.00$.
You can get men casual low price slip on leather shoe for 16.00$/pairs.
You can get wholesale high quality golden supplier wholesale price men leather shoes for 13.00/ piece.
You can get bunions footwear models for male wholesale factory price nice shoe design for 29.00$/pair.
You can get men's lace up new best price genuine leather casual fashion sneakers shoes for 29.00$/pair.
You can get best price elegant style high quality men casual shoes from turkey for 30.00$/pair.
You can get wholesale new leather dress shoes high quality factory price men shoes for 13.00$/piece.
You can get special design best price handmade men casual shoes luxury quality made in turkey for 45.00$.
You can get best comfort chef shoes men wholesale Turkish orthopedic footwear price for 47.50$/pair.
You can get men sneakers high quality good price sport sneaker shoes wholesale for 37.00$.
You can get high quality genuine leather cheap price men's brogues brown shoes for 13.00$/piece.
You can get soft calf leather men shoes new collection best prices 2017 combine for 37.00$/piece.
You can get tan lace up cheap price men genuine leather shoes for 19.90$/pair.
You can get leather men's casual shoes for every day for 27.00$.
You can get best price shoes promise now for 9.00$.
You can get Turkish high quality best price high neck shoes men for 45.00$.
Turkey has a lot of shoes bulk store, and it characterized with shoes industries, it has also a lot of factories which operates in shoes industries, and they also exports to all over the world, dealers all over the world are quick to import from turkey, and there are markets in turkey specialized in buying the best brands and high quality in the world here we will present you the best places to importing from turkey.
AP MOLLER MAERSK.
DB SCHENKER.
EUROPEAN USED CLOTHES.
So, turkey footwear industry has developed at a rapid pace due to modern manufacturing process, raw materials, skilled workers and high design capacity, today the turkey footwear industry has a strong position among exporting of high quality fashion goods so deal with turkish shoes manufacturers safely.