For those who entered this article looking for the best specialist in textile import from turkey; The best specialists in this field from our point of view are:
As for those looking for information and details to benefit him in this field, we list below the information that we hope will benefit you and satisfy your aspirations:
 textile import from turkey
Do you want to buy textile from turkey? You don't know which places is good to deal with, don't worry through importing- house platform we will show you the great of textile manufacturers that also, they are producing their excellent quality products from turkey textile.
Are you interesting in turkey textile industry 2020 and looking for buying the best textile collection in excellent Turkish textile manufacturers? generation nowadays are looking for unique wear products which make it better for you to buy textile in wholesale to custom clothes and other products as wish as you want and for generation desire so import from turkey is best way to start with.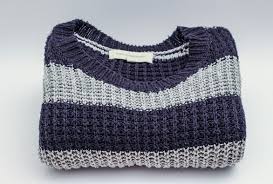 Why you should buy from turkey? As Turkey is one of the countries at the forefront of the fashion industry, whose factories have been manufacturing clothes for high retailers, The Turkish economy is heavily dependent on the fashion industry. Market research firm reports that textiles accounted for (18.5%) of total goods exported from Turkey in 2015. In monetary side, the value of clothing exports reached $16.8bn (£13.4bn) in 2015.
Turkey is a crucial market for many European fashion brands, turkey fabric market and retailers, whose fast-track and capsule collections are dependent on very short lead times and high flexibility from suppliers and factories, Speed to market, a vertical supply chain and strong relationships make Turkey a prime sourcing location.
Are you looking for turkey textile factory and the great of their textile products? Here below these lines, we will mention good textile manufacturers
Aem Textile:
AEM Textile approach quality assurance procedures, aiming to identify and prevent possible risks on pre-production stage. Their quality assurance, planning, sourcing and production departments working in harmony into minimizing cost of quality and generate on time shipment performance, risk free and quality products to you.
Their high-quality cutting ensured by latest tech spread (Daily cutting capacity: 20.000 pieces)
They can print up to 18 color images and up to 80 x 120 cm jumbo size artworks. in top of that, Hot fix transfers, embroidery, high density silicone prints, sublimation and basic lamination. (Daily printing capacity: 25.000 pieces) AEM Textile has dedicated sewing line systems designed for product categories. Targeting excellent products including; legging, short, jogger, sports-bra, vest, hoodie. (Daily stitching capacity: 20.000 pieces) They develop functional fabrics such as sweat wicking, moisture managed performance, quick dry, cool plus, water repellent, anti-bacterial.
Gulenkumas:
The enterprise GÜLEN TEXTILE CORPORATION that based in Adana, Turkey, providing turkey textile wholesale, founded in 1946, operating in the textile fabrics sector. It also operates in sectors Wholesale canvas And the Canvas patches.
FABRIC TEXTILE:
Is  of textile import from turkey, a place to go if you sew. They are the world's leading online fabric store, was founded in 1993 by Stephen Friedman, as a wholesale distributor of apparel fabrics. Their main focus at Fabric.com is in these three categories:
Many of the world's best-known designers sell them their first closeouts in the end of their season. Basic in-stock re-orderable fabrics, including solids, flannel, extra-wide fabrics, and more.
Couturier Fabrics – they specialized in8896+ textile import from turkeyfirst-quality closeouts, so they can offer you unique, exciting fashion fabrics at great prices. Complete Line of General Sewing Fabrics – Whether your needs run from denim to slinky, linen to faux fur, knits to woolens, they maintain an enormous in-stock supply of fine fabrics.
they maintain in-stock fabrics such as twills, velveteen, flannel, broadcloth, dupioni silk, terry cloth and much more.
Waverly Fabrics – they stock a large selection of the latest home decorating fabrics from Waverly. Silk Fabrics – they maintain a vast selection of fine dupioni silks in solids, checks, stripes and novelties. Drapery Fabrics – they maintain a large inventory of fabrics, from light-weight prints and solids, to jacquards and damasks, and more.
Ekoten Tekstil:
The largest and most prestigious knitting fabric manufacturer of Turkey and Europe as well as being the largest knitting fabric exporter of turkish fabric wholesale. Also, is a leading enterprise in regard of both utilizing the latest technologies and development activities.
turkish textile companies
TURKEY HOME TEXTILE
 To textile import from turkey from this firm, It was founded in 2014 in Turkey, export and service to its clients in Turkey and in the growing World market. Turkey Home Textile carries out manufacturing and exporting of home textile products to Russia, America, European Countries and Middle East Countries. The company established product supply for online platforms in Turkey and worldwide and online sales network for end users in 2016. In the short time, Turkey Home Textile takes the high-quality product and service with reasonable prices.
Pekertekstil:
A trading and Manufacturing Corporation in Istanbul, Turkey with wide range of activities in textiles trading, manufacturing, retailing, real estate, Office supplies and e-commerce. It's a promoted company to textile import from turke by the Group in textile trading since 1960.
Today Peker Tekstil specializes in trade and manufacture of an extensive range of a list of textile industry in turkey such as polyester textured DTY, polyester FDY and POY yarns, 100% viscose spun, 100% polyester spun, polyester blended and viscose blended yarns.
Also, they offer Polyester staple fiber-both in raw white and dyed. The yarns find application in wide areas of knitted and woven apparels, home textiles such as upholstery, bed sheets and curtains, non-woven and industrial applications. Peker Tekstil has business offices and warehouses in various locations such as China, Vietnam, India and South Africa. The sales operation with annual capacity of over 150.000 Metric tons covers Turkey, Europe, Middle East, Far East, and USA.
textile wholesalers in turkey
7URK TRADE COMPANY:
A Global Import & Export Trading Company located in Istanbul, they are specializing in clients Who are in need of turkey textile suppliers which is reliable and trusted, here are their product ranges; Textile Machineries, Sheet Metal Working Machineries, Heavy Vehicle Spare parts, Textile & Various products for your demands.
B-B TEKSTIL:
It was founded in 1992 in Turkey. The Company provides a variety of textile categories, including socks, underwear, t-shirts, mother & baby collections, towels, and home-textile. The company is prioritizing organic textile products.  they have produced more than 200 million pairs of socks, serving 70 brands in 17 countries.
In conclusion, we have talked about textile import from turkey we hope that we give you enough and useful information.
In Turkey, we give you the best textile companies and factories, which are as follows:
Due to the popularity of textile in Turkey in Arab countries, especially where designs and fabrics are very common there, a number of textile factories in Turkey compete with many factories operating in the same field in other countries and a credible forum provides the best information on the most important parties in Turkey in the following lines.
Fabrics and Turkey fabric online are the most important component of a piece of clothing, so while choosing it is a simple step that does not require much work or effort, after it is crafted and sewn well, it has a significant impact on the beauty of the piece of clothing, so the importance of Turkey's textile industry lies in many issues. In terms of whether or not the clothing is acceptable for daily usage, as well as whether it is easy to use, the piece is also significant.
UCYILDIZ TEXTILE, based in Denizli, Turkey, is involved in the cotton and textile sectors, as well as exporting Turkish textiles and furnishings.
MINERPOLIN TEKSTIL TIC is one of the best sites in the cloth, finishing, printing and dyeing machinery market, as well as in the dyeing and textile industries, based in Çanakkale, Turkey, to sell Turkish fabrics and one of the best Turkish textiles for sale.
One of the best manufacturing factories in Turkey, with its headquarters in Istanbul, Turkey, it operates in the mixed knitting fabrics sector as well as in the stretch fabrics, one-way fabrics, and textiles industries.
It is a manufacturer and retailer of high-quality shirts for girls, men and women alike. In most parts of the world, Al-Waha produces private branded shirts at the cheapest prices for your wholesale offers, which means you can use your logo in your order.
It is a textile export factory located in Istanbul and businessmen are allowed to customise their clothes according to their tastes.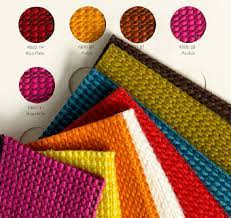 Wholesale textile market in Turkey
Common products for sale within Turkey and for export abroad, and in this region, Turkey has made long strides.
Turkish textiles are considered part of this country's heritage, and you can therefore find features suggesting the successive civilizations of Turkey, especially the Ottoman inscriptions on Turkish carpets, in many spinning and weaving works in Turkey.This has not stopped Turkish textiles from keeping pace with the latest modern models, despite the originality of this industry, and from sweeping the markets of European, American and Middle Eastern countries with Turkish clothing and other Turkish textiles wholesale. In short, it is an internally and externally developed and attractive economic sector and enters into many economic accounts in Turkey, whether in terms of exports or employment opportunities given by textile factories in Turkey or in the tourist attraction of Turkish textiles and other sectors that have enriched and sponsored textiles in Turkey.
Istanbul primarily contributes to the enrichment of Turkey's textile markets and stands out as the most popular of these markets, and Turkey's most important textile factories are centered in Istanbul. There is a widespread textile trade in Turkey, where Turkish fabrics can be found in a very large number of locations, and if you fly to Turkey and want to buy clothes from textile factories in Bursa and Istanbul, you can visit the textile markets, including:
Istanbul has everything you need from a range of fabrics and distinct curtain fabrics to sell curtains and fabrics.
For the manufacture and trade of textiles in Turkey, where all your requirements for various textiles can be found.
One of the most markets Turkey textile online shop.
Istanbul accounts for the largest share of Turkish clothing exports to the world, and annually exports more than US$ 30 billion of clothing from Istanbul alone, and these exports are projected to hit approximately US$ 50 billion in the 2023 vision of reviving Turkey's economy.
More than 10,000 shops selling Turkish clothes and textiles are concentrated in the European section of Istanbul in the Merter and Zeytinburn regions, providing jobs opportunities for about 100,000 Turkish and foreign employees, and the number of foreign merchants visiting these shops on a daily basis is estimated at around 3,000.
Turkey's big commercial malls also give a golden opportunity to showcase thousands of textile items and represent a venue for rivalry in Istanbul between fashion and textile models, renowned for their beautiful fabrics and designs.
In Turkey, where you can find Turkish textiles in a very large number of countries, the textile trade is widespread. Turkey's textile sector is rapidly developing its economy, labor-intensive manufacturing is of high quality, delivers high customer satisfaction thanks to new trends and innovative designers, and strives to be a world leader. They are many factories product clothing packaging machine
The Turkish textile industry exports yarn, textiles, home textiles, technical textiles and fabrics for the manufacture of all kinds of textile goods, such as clothes and accessories. More than 50,000 companies in this field, hand-embracing the development of value-added human capital and the environment, information, technology and training; large factories equipped with new and advanced technology plan to expand by directing their investment to production technology.