For those who entered this article looking for the best specialist in import olive oil;The best specialists in this field from our point of view are:
As for those looking for information and details to benefit him in this field, we list below the information that we hope will benefit you and satisfy your aspirations:
import olive oil
Olive oil and other liquid foodstuffs are required when importing the presence of certain conditions in packaging and temperature to ensure the safety of the product, and to Import olive oil there are a set of conditions that must be met in the product to ensure approval for its passage from customs or airports, at the Importing House platform we will present You will produce you information on these terms.
According to the information given by the experts of the Olive and Olive Oil Exporters Union, the first thing to do is to comply with the criteria in the TS-341 Olive Oil Standard preparing product Afterwards, the controls and analyzes in terms of compliance with the standard in olive oil are carried out by the regional directorates of the Ministry of Economy in each party within the framework of the 2018-21 annexes of the product safety and control communiqué.
However, if you have a technical staff with a Commercial Quality Qualification Certificate and have a laboratory of sufficient scale, you may be exempt from product inspection control by performing compulsory analyzes yourself For this, your technical personnel must attend the course opened by the Regional Directorate of the Ministry of Economy and have received a certificate.
Depending on the country or buyer, food such as olive oil brands list and phytosanitary and analysis certificates can be requested Food Health Certificate can be obtained from Provincial Directorates of Agriculture and Phytosanitary Certificate can be obtained from Provincial Directorates of Agricultural Quarantine.
In addition, some buyers may request sensory/ chemical analysis results from an institution or laboratory independent of olive oil exports In this case, it is necessary to contact the accredited laboratories in our country. Again, some buyers may request such as "Halal Food" or "Kosher Certificate". Standards such as ISO 21000 and BRC provide companies with additional advantages in marketing.
Government support is available for the export of registered Turkish branded and packaged imported olive oil brands, olives and olive oil. The notification regarding the aforementioned support amounts and the application procedures and principles can be accessed To give an example, the refund amount for exports made with a registered Turkish brand in packages of 1 kilogram or less in packaged olive oil exports is 1600-TL / Ton, for table olive exports with a registered Turkish brand in 1 kilogram or less packages, the refund amount is 630-TL / ton.
EU COOT 100 TONS PER YEAR:
Meanwhile, the quota amount applied by the European Union to Turkey, which provides tax-free exports, is only 100 tons per year In case of exceeding the said quota, customs duties in the amount of 124.5 € / 100 kg in the natural group and 134.6 € / 100 kg in the refined group are applied in our olive oil exports to the EU.
Customs Consultant Requirement:
On the other hand, in order to be able to export and to follow and fulfill the relevant procedures from olive oil bulk suppliers, it is recommended to sign a contract with a customs broker, preferably specialized in olive oil exports and operating in a city such as Izmir, where olive oil exports are most concentrated For this, it is recommended to make a contract per export party by meeting with active customs brokers.
Customs brokers can also obtain additional information on technical issues such as registration to the TAREKS system for exports, other necessary documents, logistics, etc.
To import olive oil the following company is the best company you can deal with.
Nova Vera
Their story started with an olive garden in Ayvalık in 2016, after working in the information systems sector for many years, with their search for being close to nature and a healthy life. They are one of the best olive oil distributors.
They  aim to differentiate both in olive cultivation and olive oil production by applying methods that are clean, sustainable, do not harm the nature and put health as the first priority.
 They have been caring for organic farming principles in all their gardens since they bought them.
It is their passion to produce olive oil bulk wholesale with the highest health-beneficial ingredients by processing olives in the most accurate way.
In just 2 years, they have received more than 65 awards in international competitions and ranks in the top 50 in 2018 in the EVOOW or ldranking – World's Best Olive Oils ranking.
They became the only Turkish olive oil brand to enter. In 2020, they were selected as one of the best 20 olive oils in the world with 93 points in the Evooleum-Spain competition.
Behind all this success are carefully selected equipment, a meticulous team doing their job lovingly, and inspection processes that they implement without compromise.
Where to buy olive oil in bulk?
In order to be able to control all processes in the best way, they process the olives of their own control gardens, do not squeeze them out, and they guarantee that there is zero pesticide in all their olives that they squeeze, with their analysis published on our website.
In order to obtain high polyphenols, they harvest early and only cold-press, they add the analysis of all their products to their website.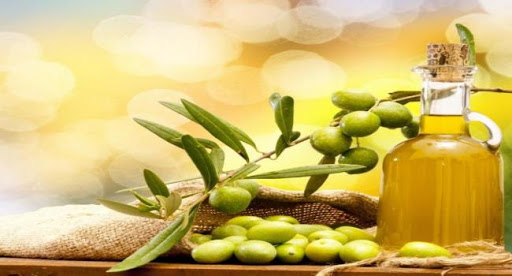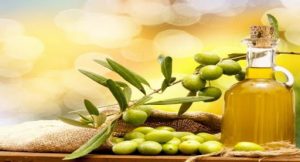 The same is true for olive oil prices. A random method is not used when determining the price First of all, the cost items are listed and finally a certain amount of profit is calculated and the price is expressed, but this will not be 2-3 times the profit. It is not possible for such a profit margin to be accepted in the market Therefore, you will see that brands that give astronomical prices completely withdraw from the market or have to withdraw from the market after a while because these exaggerated prices are not accepted by the buyer.
There is also the opposite when setting olive oil prices, which is a more dangerous and complex situation. Those are places where there is a price that is much lower than it should be Olive oil prices at Turkish olive oil market as of 2020, there are still places where 1 liter of olive oil is sold for 16-17 TL Although this may seem attractive, it is impossible to implement. However, processed olive oil called riviera can be found at this price, but if you check the markets, it is seen that the prices of riviera olive oil are higher than that as of 2020 in most markets.
Despite this, those who say how some brands and olive oil vendors can sell olive oil so cheaply should examine the companies that sell fraudulent products, which the Ministry of Agriculture and Forestry has published for four days on its website This list of dozens of companies is the answer to how olive oil can be sold so cheaply Selling a product below its cost means adultery, adulteration, that is, fraudulent food. This is an immoral situation that none of them want.


If you ask if olive oil prices are too high, it is the cost items that determine the prices. So if you say what these cost items are, to make a sketchy list like this:
Cleaning the weeds in the garden, plowing the soil, analyzing the soil and supporting it with animal fertilizer if needed. items are costly items in garden maintenance These substances are basically required studies that are routinely needed. In addition to these, there may be other unplanned cost items. For example, damaging trees exposed to strong winds and experiencing environmental threats such as landslides creates much greater additional costs of olive oil types The manufacturer should always be prepared for such situations. These situations are common and can be experienced in any period.
Just as a person needs care, the tree also needs care. Pruning of excess branches, watering the tree, taking measures against environmental threats such as olive fly, taking supplementary measures if the tree is infected with any disease, and ensuring the survival of the tree with animal fertilizer if the soil is inefficient are the main needs Of course, there may be unplanned jobs as well. And when you look at it, even these items constitute serious costs.
Harvesting olives is also a cost item. Employees get their labor on a daily or weekly basis. In other words, the wages of the employees should be paid before wholesale olive oil is sold The materials used during the harvest and the delivery of the olives collected after the harvest to the pressing area are separate costs There is no road to every garden and the horses and mules and olives are carried to the main road in rough places where the land is difficult. These are additional costs incurred during harvest.
 Washing the olives in pressurized water after they arrive at the factory, crushing them into dough and obtaining the oil are among the main expenses.
Storage & Preservation costs:
 After the best olive oil in the world is squeezed, you can store it in plastic drums, and you can also store it in steel chrome tanks indoors. The cost of the two methods is not the same If your goal is to preserve the essence of olive oil, you should keep it in steel chrome tanks in a closed and cool place. Implementing them also means extra high cost expense.
Selling & Marketing costs:
 It can be said that after producing a good product, announcing it to the consumer, branding costs, taxes and losses arising from competition are the different and most challenging parts of the business At this stage, competition with fraudulent product sellers is difficult. After the consumer sees the price in the fraudulent product, the actual price is expensive.
It is difficult to tell people why the price is like this, because some of the competing companies put you in a difficult situation with fraudulent product prices In this article we produce you information about how to import olive oil.