For those who entered this article looking for the best specialist in importing hijab; The best specialists in this field from our point of view are:
As for those looking for information and details to benefit him in this field, we list below the information that we hope will benefit you and satisfy your aspirations:
import hijab
The Turkish hijab is known as one of the best types and shapes because of the great variety in the choice of colors, materials and appropriate prices. Merchants also dream   to import hijab from Turkey because it is a very profitable project to export to Arab countries because it always exists to request the product. And Importing-house  will show you the best wholesale hijab suppliers.
The first way is to travel and buy clothes on your own. One of the disadvantages of this method is that for the first time you will be inexperienced, as you will find difficulties in customs clearance to import from turkey but you will gain experience with time.
The second way is to ask someone who travels to Turkey constantly to import hijab, you can make him a partner for you or pay him an amount of money in return, recommend the person the clothes you want and the sizes you need and tell him about the best unique hijab wholesale, which is a good way.
The third method is the most professional way, in which you have to assign a company to one of the companies that import wholesale hijabs from Turkey, these offices have specialized agents, and these offices carry out all procedures from customs clearance to import papers and others.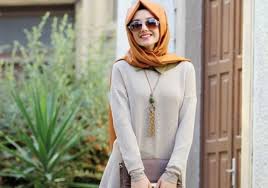 The first thing you need is a good wholesale supplier who can supply you with all kinds of clothes. There are many suppliers and sits that import hijab and sell Turkish hijab for veiled women at sensible prices and decent quality as:
Modanisa It is hijab wholesale online that sells clothes to the best designers of Istanbul wedding dresses and Islamic accessories for women of all ages. A Turkey product provides fashion advice and latest hijab styles for Muslim women over the world.
Alibaba: Alibaba has over 40 major product categories, including clothes. Also turkey wholesale suppliers are exported directly from manufacturers to the world. They have good customer care service and offer their products in 190 countries, with their primary customer base located in Pakistan, Hong Kong and China.
Whocit: It is one of the famous Turkish sites and one of the best hijab wholesale turkey sites, through which you import from turkey a variety of women's clothing. The best thing about this site is that it is known to have a range of clothes from all brands, and the prices of products are relatively lower than other websites, so you will get through them the best clothing prices in Turkey in Lira.
WOW-Wholesale: is a distributor of wholesale clothing all over Turkey for your store, store or e-commerce project. It distributes the highest quality and original brand products. Wow wholesale Turkey have many categories to shop including women's mixed wear, dresses, blouses, jackets, coats, and much more. It also has a separate men's category that includes menswear mix, jackets, shirts and pants.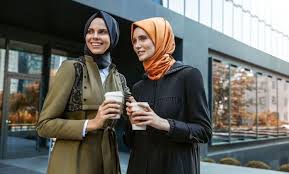 There are many manufacturing works that specialize in the clothing industry in Turkey, and the most famous and best of these manufacturers are as follows:
It is one of the largest names of fashion design companies in Turkey that had hijab wholesale to import from turkey and deliver them to anywhere in various countries of the world in addition to that it supplies clothes, shoes and leather, as its prices are affordable for everyone and it is one of the internationally known companies.
This company is considered one of the best imported clothes companies from Turkey that provides you with all used and new clothes, which help you to get the best hijab vendors and besides it brings goods from anywhere and delivers them to you, and it sorts and classifies the clothes from first class to third degree.
Arab websites, of course, provide us with a distinct group of clothes, but it is known that Turkish fashion has a special flavor as:
Shein site It is one of the top 10 sites for the wholesale sale of Turkish clothes for veiled women on the Internet because of its many advantages, as it is a complete site for women, suitable for veiled and non-veiled women, with almost all international designs. Many fashionable veiled women rely on it to shop all seasons of the year. It provides hijab worldwide shipping to many countries of the world, and supports many languages.
Bruges tester: A Turkish women's shopping site for selling hijab wholesale turkey and accessories and is not much different from Modanisa. We find that the prices differ a little from any other site. We reminder that there is a variety of outfits that differ slightly from any other site, the site also provides its services shipping in turkey and to all countries of the world, meaning that any woman can Access to turkey clothing shopping online and shopping with ease.
ADL: ADL is one of a Turkish women's shopping site and turkey clothing for sale that offer a range of perfect women's clothing and accessories, the store is famed by being available in both English and Turkish to import hijab, which makes the shopping process easier and is characterized by the very gorgeous prices offered.
In the end, we recommend importing from Turkey, especially import hijab, as it is available in the wholesale hijab market and on online sites.