For those who entered this article looking for the best specialist in hazelnut manufacturers Turkey; The best specialists in this field from our point of view are:
As for those looking for information and details to benefit him in this field, we list below the information that we hope will benefit you and satisfy your aspirations:
hazelnut manufacturers Turkey
Hazelnuts in Turkey are called "green gold" because of its great economic importance for the country, and the date of its cultivation in Turkey in 2838 BC. The Anatolian region is the origin of the hazelnut trees, and it is one of the finest types of hazelnuts, and for this it is exported abroad to many countries around the world and hazelnut manufacturers Turkey are many in Turkey , through Importing House platform we will mention you the best of Turkish hazelnut manufacturers you can import from Turkey and deal with.
Hazelnut supplier's Turkey
Factories and companies compete with each other to make the most of the hazelnuts as they exert efforts to manufacture more distinguished products with its special flavor that is unparalleled, as the Turks master baked goods and sweets of a hazelnut nature, as well as drinks. In the following lines, we will inform you of the largest list of hazelnut manufacturers and reliable Turkish hazelnut wholesale market that supply you with hazelnuts, as follows:
YAVUZ HAZELNUT:
An international market, in 1933, that meets the needs of the world's hazelnuts 70%, was founded in the city of Giresun in Turkey. They summarize this 86-year period from 1933 to the present; In the sector where they have entered the domestic market, they turned to export and took steps of international trade with their increasing experience over the years. By establishing their first processed production facility in 1982, which they started exporting hazelnuts.
Their new hazelnut business in Turkey and production facility started in Giresun Bulancak district in 2019 in order to increase our international trade activities which they provide added value to the national economy through export and employment. Now, they have two separate facilities for processed and natural hazelnut production. They export their products to all European countries, especially Germany, Holland, China, France, Belgium, Austria, Switzerland and Scandinavian countries, and to the USA, Far East, Russia and African countries.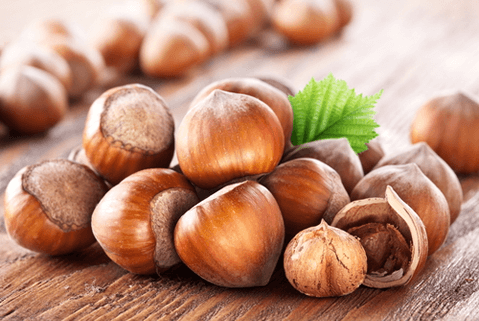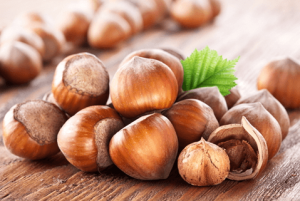 They are approved supplier of many big industries and companies all over world such as Ferrero, Kraft, Lindt Group, Coop Suisse, Migros, Nestle, Edeka, Barry Callebaut and etc. their products are: Hazelnut puree, Natural Hazelnut, Diced Hazelnut Kernels, Roasted Hazelnut Meal, Organic Hazelnut, Roasted Hazelnut.
GOLDEN MAPRIX:
This company aims international trade of dried fruits and Nuts of Turkey but especially apricots of Malatya and export Malatya's finest apricots to the world. They also export and sell pistachios of Gaziantep, hazelnuts of Giresun (Levant Quality), dried figs of Aydın and other products like dried mulberry, dried halved apples and capers.
ABETAŞ:
Where can I buy hazelnuts, ABETAŞ offer the fresh Adıyaman Almond, hazelnut, pistachio, and walnut which is detached from its branch, by contacting their valued customers. As the young and entrepreneurial Bozan brothers, they act with the vision of domestic and international sales of their city's brand Adıyaman Bademi, which they established with the slogan "with our own brand with our own name", both to contribute to the national economy and to completely domestic and national capital.
ÇEPNI KURUYEMIŞ:
Chepnies are one of the 24 clan of Oghuz Turks. The family, a member of the Çepni clan has been dealing with hazelnut production since the beginning of the 1900s, started to operate under the name "Çepni" in 2019 as an integrated facility for dried nuts production. Their mission is to deliver the nut products they produce to you, and to their valuable customers and business partners in the healthiest and to most economical way without compromising the quality. The company is a Manufacturer and Producer operates in the Fruits, dried industry, based in Istanbul, Turkey . It also operates in the Hazelnuts toasted hazelnuts and packaged hazelnuts industries.
OZLEN KURUYEMIS:
Özlen Kuruyemiş supplies the highest quality products throughout the year and season with great precision to provide you with the best service. Crops stored in cold weather or natural environment are produced and packaged with the highest state-of-the-art machines, depending on their type. After the supply, storage and production process carried out with great precision, the freshest and most delicious nuts and dried fruits meet with you.
CEMRE TARIM:
One of hazelnut manufacturers Turkey , they are producers and exporters of organic dried fruits, pulses and spices from Izmir, Turkey since 1990. They combine highest quality and product safety standards with organic principles and 100% commitment to organic agriculture.
List of their products, Blue and white poppyseeds, Cumin seed, Oregano, Apricots, hazelnut for cheap, Green and Red lentils. Cemre Tarıım is EU AND NOP Certified by Ecocrete. Their product specs certificates and samples can be sent upon interest.
GOLD FINGER:
Gold Finger serves its customers in the food sector with the highest quality understanding since its establishment, they amie to serve in the highest hygienic conditions and quality standards, they keeping its customer satisfaction at the highest level by taking into consideration the expectations of the customers without going out of line in the nuts sector. They provide the consumer with special packages prepared without touching the freshness of each produced product for a long time. Gold Finger also aims to follow the technological developments in the nuts sector without compromising quality.
NIKNUT GIDA:
The company NIKNUT GIDA based in Giresun, Turkey , is a Manufacturer and a Producer founded in 2002, which operates in the Vegetables, dried industry. It also operates in the and hazelnuts industries that you importing from Turkey best hazelnuts. The products sold on our site are prepared from Giresun quality hazelnuts and presented to your service. The products are prepared from Giresun quality hazelnuts and presented to your service.
ERÇAL HAZELNUT:
One of hazelnut manufacturers, they have been serving in hazelnuts sector as a manufacturer and as a family company since 1940. it has established its first nut cracking factory in Kumru Ordu 1992. hazelnut for sale Another roasting facility was built in 2018 for demand. Erçal Hazelnut produces processed and natural hazelnut for the requirements of global market by implementing international standards for food processing and quality management. Erçal Hazelnut also listed one of top exporters of hazelnut in 2019.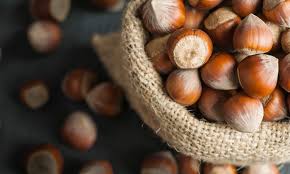 Arslanturk:
ARSLANTURK is one of the leading Hazelnut processor and exporter of Turkey with the 70 years' experience in the industry Being one of the leading companies in its sector in Turkey , it takes its place among the hazelnut industry with the size of its plants and technology. A contemporary operation approach is dominant at ARSLANTURK. The in-Time production approach expresses of the production amount at the plant in a quick manner depending upon the market conditions. This provides important advantages for the company of main inputs such as raw material, employment, storage and distribution.
Beysan natural:
The experience gained with faith, knowledge, determination and patience in their business life, which is approaching half a century with Apricot Kernel, has carried their company to today, the products they manufacture; It is used in the fields of dried nuts, pastry, confectionery, medicine and cosmetics. With the technological developments in the world over time, their company has reached the peak of quality by realizing change and development together. The apricot seed adventure, which started with primitive methods in their company, in line with the wishes of their customers; Sweet Apricot Kernel, Bitter Apricot Kernel, Apricot Kernel Shell, Dried Apricot, Walnut, hazelnut, Almond.
SENOCAK HAZELNUT CO:
Is a Manufacturer and a Producer that you can import nuts from Turkey which operates in the Fruits, dried industry based in Ordu, Turkey . It also operates in the whole and shelled hazelnuts nibbed hazelnuts and toasted hazelnuts industries. They harvest the unique hazelnuts of the Black Sea region for you. they pack their products automatically, without human touch.
Senocak Hazelnut produces hazelnuts in accordance with European standards, TSE standards and customer standards, In the integrated unit they are producing hazelnut Turkey , Roasted Hazelnuts, Blanched Hazelnuts, Diced Hazelnut, Hazelnut Meal and Hazelnut Paste, and their production meets all European standards,
TSE standards and customer standards, Production environment in their facilities is designed according to hygiene and sanitation requirements. With the application of organic farming practices in hazelnut farming, they can produce all products in their product group organically with the organic hazelnuts harvested, they are certified and controlled by Ecocrete Organic standards.
DORAIN TRADE:
Dorain trade provides agency, brokerage and consultancy services in international markets to create a strong commercial relationship based on trust between buyers and sellers. and it monitors the market and regularly informs its business partners with market reports. Products that are produced and packaged in accordance with international food safety rules can be offered under the brand of the buyer or seller.
Benefit from our international experience and network, whether you are a buyer or seller. Dorain trade is your business partner in international trade with the aim of constantly moving forward. Reliable manufacturers of products originating in Turkey in the supply chain under our control guarantees are being offered to you.
They producing Dried Fruits and Nuts like Hazelnut, Peanut, Pine Nut. Whether you are a supplier or importer, you will benefit from their international experience and communication. The Products under international food safety conditions and there is possibility to offer either private label products or supplier's own branded products. Dorain trade is assisting all her partners always to go further by speaking the same language with you as your global trade partner.
KUMBETLI TARIM URUNLERI:
An exporter and producer of Turkish hazelnut. They are supplier and hazelnut online shopping of natural and processed hazelnuts for the international markets, to the following industries: Bakery, Confectionery, Ice Cream, Snack Food. Their products are; Natural and Blanched Hazelnut Kernels, Roasted Hazelnut Kernels, Sliced Hazelnut, Diced Hazelnut, Hazelnut Paste, Hazelnut Meal, In Shell Hazelnut. They have Levant and Giresun Quality hazelnut. Also provide a wide range of natural hazelnuts and processed hazelnut products for commercial and industrial customers.
Turkish hazelnut price
Turkish hazelnut production various and many, hazelnuts can be eaten without any additives, they can be added to biscuits, sweets, cakes, the price varies according to the type and quality. The Turkish president announced hazelnut purchasing prices for the 2020 season. which The Giresun quality hazelnuts are priced at TRY 22 per kg, up from TRY 17 per kg last year.
While the Levant quality hazelnuts at TRY 22 per kg, up from TRY 16.5 per kg, Hazelnut Kernel 250gr 21.00 TL. In the End, we have informed you with good and great hazelnut manufacturers Turkey which they are offering great prices and their best products on sale when you will be going to contact them.