For those who entered this article looking for the best specialist in plastic recycling companies in turkey; The best specialists in this field from our point of view are:
As for those looking for information and details to benefit him in this field, we list below the information that we hope will benefit you and satisfy your aspirations:
plastic recycling companies in turkey
There are many plastic recycling companies in turkey that you can deal with right now, because we all know that Turkey is interesting in the field of recycling by importing the trash from other countries.
Firstly you should know that Istanbul, which has about 15 million people, produces an average of 17 thousand tons of household waste per day, of which 6 thousand tons are treated in garbage collection and recycling centers.
Gamma Recycling Company for yarns and fabrics, in the southeastern province of Gaziantep, Turkey is converting mountains of plastic bottle waste into thin strings and medical health products. The company is one of the best plastic recycling dealers and the largest manufacturer in Turkey that reproduces threads and polyester fabrics. Through chemical processes, the company converts water bottles imported from countries such as the United States, Germany and Belgium into various fiber products, which are then exported to about 35 countries.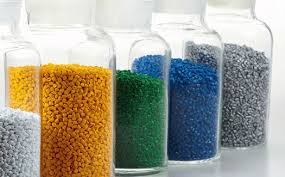 Do you think of starting   plastic recycling project and don't know the best products? In an interview with Anadolu Agency, company president Zafer Kaplan said that if you want to import from turkey Gamma products are used in everything from textiles to packaging, and since they are made of plastic bottles, they are highly flexible.  What is the evidence that this company is the best rather than other plastic recycling companies in turkey ?
"We use the best plastic recycling machine the polyester fabrics we produce are exported to 10 countries mainly in Northern Europe, while the yarns are mainly exported to Indonesia, the United States and Colombia," Zafer says. Since the company was inaugurated, it was planned to engage in the production of yarns and fabrics, and thanks to its research and development efforts, Gamma has in recent years been producing highly absorbent medical and health products.
The recent efforts made by the Istanbul Municipality (IBB) aim to increase the volume of waste collected from landfills in Istanbul, through a new system that returns the value of recycling' insurance to the resident's transport card for major cities. According to Dhafer, who established Gamma in his hometown of Gaziantep in 1997, the company is seeking to expand its business to $ 25 million this year and $ 40 million for 2019.
"We manufacture about 500 tons of fabrics per month from plastic bottles, and our exports are valued at $ 15 million annually," Zafer says, adding that the company has set plans for several expansions in the coming months. Is the plastic recycling sell ?The recycling rate in Turkey is still less than necessary, compared to 75 percent recycling levels in Europe, according to Zafar.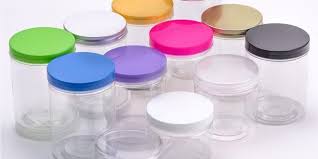 As for the ways in which recycling is carried out, Zafer says: "20 percent of the materials that are recycled are collected by manual systems by cleaning workers, and there is no industrial separation system, so the waste must be separated in homes and collected by hand."
– companies need to use  fully automatic plastic recycling machine and modern systems: Zafer stresses the importance of developing industrial separation systems to take advantage of recyclable materials, as 80 percent of waste is left without being recycled, and it takes 300 years for these waste to decompose, which has major negative impacts on the environment.
Although Zafer emphasized that Turkey did not reach the required level in the field of waste recycling, it has managed to become a pioneer in this field over recent years, through the initiatives it has taken to educate individual consumers, in addition to the recycling infrastructure to take advantage of the resources.
You can deal with one of plastic recycling companies in turkey like:
"Henan Qingzhan Industrial Co.,Ltd ", because it is a collection of research and development, production, sales and after-sales services, which has rich experience in the field of waste management. Their factory covers an area of 37,000 square meters and has a huge professional technical team produces small plastic recycling machine and other products, including 18 senior engineers, 16 senior technicians, 28 mid-class technicians, and 82 technicians. Their main products are waste tires pyrolysis.
plastic recycling machine price
Zhejiang Supu Technology Co., Ltd is one of plastic recycling companies in turkey and a professional Manufacturer and Exporter for shredder & environmental protection. They published our brand "Gator" for the shredding equipment include Industrial paper shredder ,E-media shredder, single shaft shredder, two shafts shredder, four shaft Shredder ,Baler and Several kinds of solutions ,such as high security data destruction solution, toner cartridges recycling line, printing industry waste discharge solution ,waste PCB recycling solution ,radiator recycling Solution etc, customer customization is available.
 Company adheres to the "innovation, quality, integrity, service," the concept of development, continuous innovation, is committed to creating international environmental protection products equipment well-known brand. Prices of types of plastic recycling machine in general differ from company to another but with this company, plastic recycling machines ranges from 7000 to 8000 dollars.
Finally, don't rush to choose the right company between plastic recycling companies in turkey  well.