For those who entered this article looking for the best specialist in pistachio suppliers in Turkey; The best specialists in this field from our point of view are:
As for those looking for information and details to benefit him in this field, we list below the information that we hope will benefit you and satisfy your aspirations:
pistachio suppliers in Turkey
Turkey  is the largest producer of pistachios, pistachios are excellent source of vitamins A,B,C,E and packed with nutrients such as healthy protein, and high dietary fiber also very rich in minerals such as potassium, calcium, etc Through importing house platform you will find your needs to import best pistachio..
Pistachio is very rich with many benefits that the body needs and taste delicious that young and old love.
BLOFOOD GIDA:
It's the Turkey  pistachio manufacturers which committed to bringing to you Turkish local foodstuffs in order to provide you exclusively regional and quality products, for each product they provide a range of brands with wholesale prices to enable you to make the best choice for your food needs at the best price.
GOLDEN MAPRIX:
It aims international trade of dried fruits of Turkey , they introduce selected Turkish fresh and dried fruit, and Turkey  pistachio for sale to export to the world.
YBS EXPORT:
It was founded in 2008, and based in Turkey , it offers all the services to export products from Turkey  to the rest of the world, they take care to do all the managerial and transportation steps.
SUN VELLY ALMONDS:
It was founded in 1980, it offers a full range of almond and Turkish pistachio wholesale, including all natural brown skin, blanched and roasted.
HACIBABA NUTS & DRIED FRUITS:
It's one of the biggest producer and wholesaler in Turkey , they have their own licensed farms and contracted farmers, they collect crops in many areas of this zone then they process and pack them in their modern factory.
ALTOGRAD COMPANY:
It's producing and exporting agricultural products and machinery since 1985.
SNAKE AND NUT:
It's the modern face of Turkish healthy, snacks and nuts market, conducting two ways trading activity in many countries worldwide, they are specialized on exportation of Turkish pistachio and Turkish snacks.
AYDIN KURUYEMIS SAN VE TIC A.S:
They are processor and exporter of dry pistachio bulk price, they have 4 different factories and full quality assurance and control management system.
MEC FOOD TRADING LTD:
It provides dried fruits like cashew, pistachio brands, raisin, walnut, almond etc.
BESLE NUTS SEEDS COMPANY:
It's a producer of roasted and raw seeds such as sunflower seeds, pistachio, peanuts, almond kernels, pumpkin seeds, chickpeas, roasted corns with sauce etc.
FERAMUZ FOOD:
It's a famous food process and supply many types to buy pistachio nuts, kernels for ice-cream industry, chocolate industry and confectionary industry as well.
PISTACHIO SUPPLIERS:
It provides shelled and unshelled refined and raw pistachios, where you can import from Turkey .
MESUT NUTS:
It's a manufacturer and producer, which operates in the fruits, dried industry, it also operates in the pistachios, sunflower seed, pumpkin seeds, and roasters for peanuts, almonds, cocoa for importing from Turkey .
GULSEN GIDA SANAYI:
It's  one of best pistachio suppliers in Turkey  and producer which operates in the dried fruits industry, it also operates in the chick peas, hazelnuts, pistachios, and almonds industries to import nuts from Turkey .
ABETAS:
It's a wholesaler, which operate in the dried fruits industry, it also operates in the almonds, pistachios, dried apricots, and hazelnuts industries to import chocolate from Turkey .
GAZIANTEP FOOD:
It's a service provider, which operates in the agriculture, import and export industry, it also operated in the pistachios industries.
BSN GIDA:
It's a manufacturer and producer, founded in 2011, which operates in the foods, health industry, it also operated in the toasted hazelnuts, and pistachios industries.
FISTIKCI BEKIR:
It's a manufacturer and producer, which operates in the fruits, dried industry, it also operated in the pistachios, and packed pistachios industries.
FIONA FOOD:
It's a manufacturer and producer, which operates in the agriculture, import, and export industry, it also operated in the pistachios, and roasted pistachios and peanuts industries.
GANIK SEKERLEME GIDA SAN. VE TIC. LTD.STI:
It was established by SEKERCI HACI ALI in his own town ISKILIP, it's a place that candies were produced safely and meticulously, it was established as a just a little factory, but today it has 10000 m2 covered production area and also 30000 m2 uncovered area.
TOKGOZ FOOD COMPANY:
They produce honey, jams, hazelnut crème with cacao, honey, syrup and sugar syrup in their own factory in Turkey .
 They want to make business with you to export the very delicious and very high quality Turkish products.
PD FOODS:
It's a healthy snack manufacturer in Turkey , their products are all natural with no sugar added, gluten free, and with no preservatives.
OZSTAR NUTS ROASTING MACHINERY:
It was established in 2000, and has evolved into one of the foremost machine industry's leading manufacturers of dried nuts roasting machine products.
ALPEDO ICE CREAM COMPANY:
They have all kind of ice cream, their product is qualitative one, they export ice cream to different countries in the world, their price is suitable and their product taste is delicious.
MINORASIA:
It's a young and dynamic company supplying products harvested from manufactured in Turkey , now their products include pistachios, olive oil, dried apricots.
DESERT GOLD LTD:
It's a Turkish company, it have pure natural saffron and pistachio, they can sell whole kind of saffron and pistachio, and send where ever you are.
AZIM CONFECTIONERY:
They are active in domain of fruits jams, pistachio, and hazelnut cream with cocoa and Turkish delights, their factory in Turkish market since 1965.
ALAGOZLER FOOD INDUSTRY COMPANY:
It's a manufacturer and producer, which operates in the fruits, dried industry, it also operated in roasters of peanuts, almonds, cocoa, pumpkin seeds, and pistachio nuts industries.
BATALLI TARIM URUNLERI SAN VE TIC. AS:
 It's a manufacturer and producer, which operates in the fruits, dried industry, it also operated in pistachio pesto, and fresh pistachios industries.
TAREGE TRADE HOUSE:
It's in contact with all countries around the world for import and export trading since 1954, their major products are laurel leaves, cumin seeds, aniseeds, fennel, pine nut kernels, pistachios.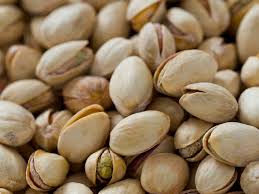 Pistachio stores in Istanbul
pistachio stores has beautifully decorated interior and colorful desserts, and perfectly textured Turkish coffee, and chocolate pistachio baklava.
HAFIZ MUSTAFA 1864:
Their sweets are delicious, their ice cream very creamy, try the pistachio.
KARAKOY GULLUOGLU:
The pistachio is very tasty, it's worth to visit and eat from.
VERA DOLCE:
It has a unique pistachio ice cream.
ALTAN SEKERLEME:
You will get delicious authentic Turkish delight for a fraction of prices at tourist stalls, I recommend the pistachio.
KEBAPCI ETILER:
It's a very good place to have dinner, and it has the most delicious dessert ever with pistachio and cheese, it has excellent pistachio kebab.
LA PATISSERIE LUNE:
It has an amazing pistachio cake, it's a little place but it has a garden for cute lovers.
HAMDI RESTAURANT EMINONU:
It has a nice view, if you are tourist you must go there and try their pistachio kebab, it's great.
SERBETHANCE:
It's a great coffee and appetizers, try the pistachio coffee it's amazing, their apple tea and sherbet were also tasty, and they have the best ambiance quite and they have a great service.
ALI MUHIDDIN HACI BEKIR:
It's the best sweet shop in Istanbul, they have Turkish delights especially walnuts and double roasted pistachio, candies, bitter almond and pistachio paste.
SOKULLU PIZZA & RESTAURANT:
The ravioli is awesome and the pistachio kebabs are incredible.
PARE BAKLAVA BAR: it's the most delicious pistachio baklava in the city.
NISANTASI BASKOSE:
Their pistachio kebab is great and the atmosphere as well, service is also amazing.
HAKKI ZADE 1864.
DONDURMACI YASAR USTA CIHANGIR:
It has the best taste ever.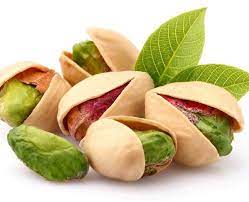 Turkey  is one of the most important food processing countries, in addition, Istanbul is one of the most gourmet countries in the world, the demands for Turkish food products have recently increased.
SEVEN NUTS:
It's the leading Turkish company in the field of exporting products, they help the importer by finding the best products, payment and shipping procedures.
BYA AGRICULTURE:
It present sunflower seeds, pumpkin seeds, olive oil, dry fruits, eggs, garlic customers through quality service.
It was established in 1979, it started providing its services, in the filed of nuts products, where the company offers to its customers: hazelnut, walnut, almond, pistachio and cashew.
CILOGLUGIDA:
It was established in 1999, it started providing its services, in the field of nuts, the company offers gelatin candies, lollipops, candy for children.
TIRYAKI:
It was established in 1980, it started its activity producing lentils of all kinds, now it become the most important company for producing legumes and grains and nuts in Turkey .
Pistachio price in Turkey :
Turkish pistachio is the best in all pistachio types worldwide, it has a very good taste, it is used generally in the Turkish baklava.
There are 2 types of popular Turkish pistachios which are Turkish ANTEP pistachio and Turkish SIIRT pistachio, there are several types of Turkish ANTEP pistachio such as powder, raw, roasted, shredded, shelled and unshelled.
You can buy Turkish pistachio with the best price on their website online, they sell only high quality, fresh, organic, natural and original Turkish pistachiospistachio suppliers in Turkey.
Pistachio in Turkey :
Turkey  is the third largest country for pistachio production, these green gems are gathered in the late summer months right before they reach their full blossom.
You can get pistachios if you want on its own into your favorite Turkish dish, pistachios are packed with proteins, vitamins, and minerals.
Pistachios are plentiful and comparatively inexpensive in Turkey , in 2015, the total number of trees in Turkey  stood at 40 million, in 2013 and 2014, Turkey  is looking to increase production.
GAZIANTEP:
They have the best pistachios, they uses pistachios as a main ingredient in baklava, while other types of baklava use cinnamon and rosewater to enhance taste.
In the end, Turkey  pistachio production is consumed domestically, it's mostly consumed as a snack or in confectionery, such as baklava or chocolate products.
So to make a good business deal with one of these pistachio suppliers in Turkey pistachio suppliers in Turkey.