For those who entered this article looking for the best specialist in  importing chocolate from turkey; The best specialists in this field from our point of view are:
As for those looking for information and details to benefit him in this field, we list below the information that we hope will benefit you and satisfy your aspirations:
chocolate factories in turkey
Chocolate is one of the most beautiful foods that everyone loves, especially from luxurious types such as Turkish, so trade in it and importing it from the best chocolate factories in turkey your way to a successful project and at the same time delicious, so you find in the next lines the best factories that you can cooperate with.
Are you looking for chocolate manufacturers in Turkey? There are companies specializing in the chocolate industry in Turkey as well as working in the chocolate sector, including pure chocolate, dark chocolate, Turkish chocolate pistachios and others, and the most famous of them are….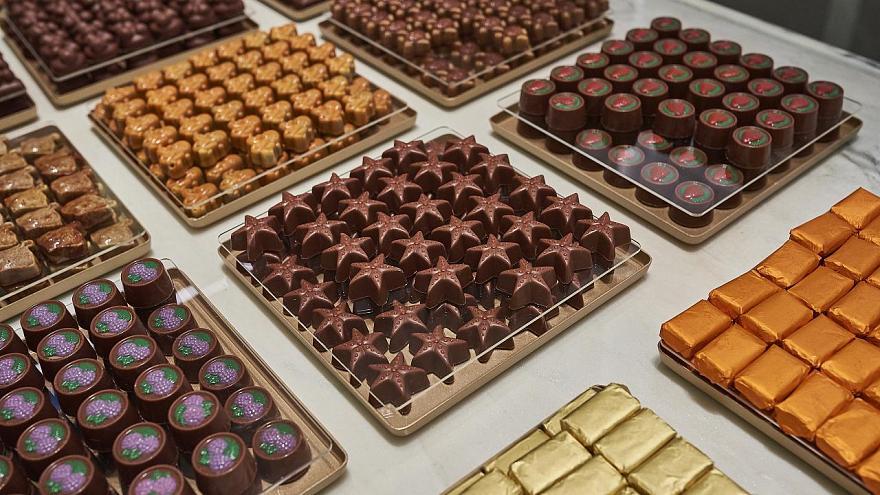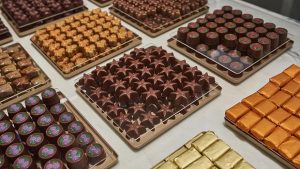 1- AVET GLOBAL: It is a chocolate manufacturer in Turkey, based in Istanbul, working in the cocoa, chocolate and chocolate bars sector.
2- ERTAY GIDA: It is the manufacturer and producer of chocolate in Turkey, based in Istanbul, working in the pure chocolate sector, hazelnut and cocoa chocolate sectors.
3- BIND CHOCOLATE: It is the manufacturer and producer of chocolate in Turkey, based in Istanbul, operating in the cocoa and chocolate sector.
4 -Aduja Artisanal Chocolate -: It is the manufacturer and producer of chocolate in Turkey, based in Ankara, operating in the chocolate and cocoa sector, founded in 2019.
5- ALPER MAKINA: Is the manufacturer and producer of chocolate in Turkey, based in Ikitelli, and it works in the sectors of cocoa and chocolate, industrial machinery and equipment and equipment for the production of chocolate, machines and confectionery equipment.
6- TURKISH ARAB GATE: It is a Konya-based chocolate producer and manufacturer operating in the cocoa and chocolate sector
7- ÜCLER GIDA TEKSTIL SAN: It is the manufacturer and producer of chocolate in Turkey, based in Gaziantep , operating in the chocolate and cocoa sector.
Are you looking for a chocolate company in Turkey? There are the best chocolate companies in Turkey. There are chocolate made in Turkey, such as dark chocolate, hazelnut chocolate, pistachio chocolate and others, among the most famousكhocolate company in turkey in T….
8-  ROYAL DAMAS: A leading company in the production of chocolate of all kinds. In 2012, its new branch of the company was opened In Turkey, the company manufactures chocolate, biscuits, wafer biscuits and Turkish coffee with its wonderful taste, high quality and reasonable prices, and the company operates all days of the week The company is looking to enter the Arab and European market, working to provide high quality chocolate at reasonable prices while gaining confidence between it and its customers around the world
9- akay: A company operating in the chocolate and biscuit industry and trade, the main center of the company is located in Şehitkamil district in the city of Gaziantep. The company exports its products to more than 15 countries around the world. The company has its own factory equipped with the latest technologies with a total area of 20,000 square meters that provides chocolate bars made in turkey, stuffed chocolate, gentlemen, cakes, coffee biscuits and chocolate stuffed biscuits
10- HAZAL BISCUITIt: is a company operating in the chocolate sector in Turkey, based in Karaman, that manufactures biscuits, chocolate, turkish dark chocolate,crackers and candies.
11- MHBH: A company established in 2017 for food industries in Turkey by a Syrian expert in the field of industry and trade with several registered trademarks, and the company produces dipped biscuits and stuffed with chocolate turkish chocolate where to buy and other items.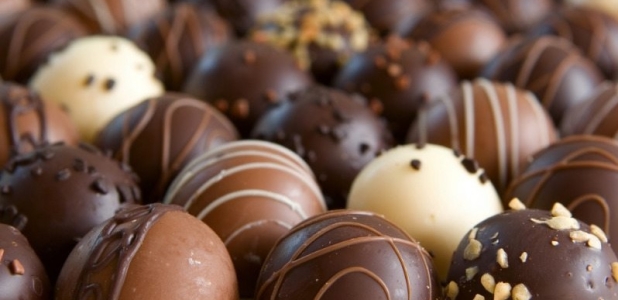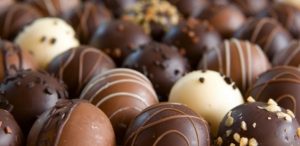 Are you looking for a chocolate factory in Turkey? It is one of the most famous chocolate factories in the world because it has fun trips for children, adults, women, and all chocolate lovers in the world, where there is turkish delight chocolate…..
The chocolate factory was opened in Turkey in 2015, it is a factory with an area of ​​25 thousand square meters, as it has become one of the most famous tourist attractions in Istanbul, as it attracts the attention of children and adults, especially women, due to the presence of many quantities of dazzling chocolate, in which a special fun trip is held for children, as they learn How to make chocolate and watch the monuments in Turkey in the form of chocolate and international figures such as the Sultan appear to the viewer as if it is real, but it is just  turkish chocolate.
 At the beginning of the trip at the factory in Istanbul, visitors see a waterfall of hot chocolate available for taste, many figures of animals and trees, a candy house, and all of this appears to the viewer as real, but it is chocolate From the Chocolate Gate, visitors see historical relics designed from chocolate and the most famous mosques, Sultan Ahmed Mosque, known as the Blue Mosque and Maiden's Tower There is another section in the chocolate factory with statues of people who left a distinctive impact in the world, such as Sultan Mehmed the Conqueror, Commander Mustafa Kamal and Jalal el din Al Rumi.
Thus, we have explained to you the most important chocolate factories in Turkey and the best chocolate companies in Turkey. We have also explained the most famous chocolate factory in Istanbul, we hope that it will be useful to you.
Chocolate suppliers in Turkey:
Turkey is one of the most important chocolate manufacturing countries, in addition to the fact, that Istanbul is one of the gourmet capitals in the world, and demands have recently increased dramatically for Turkish chocolate with peanuts, and one of the most important is children's chocolate, so you must import it from Turkish chocolate companies, and in order to ensure the success of your project, and increase profits You must follow some information, and advice, we will tell you about it in the "Better location" platform, and this is what we explain in the article. Himalaya: It is an interest in various types of coffee, and chocolate for any visitor entering the city. There are some wholesale chocolate suppliers in Turkey.
Solen chocolate manufacturer in Turkey.
Dam Medical.
AYSAFA Company.
ROYAL DAMAS. Factory.
Chocolate is one of the most profitable projects, because chocolates are one of the favorite foods of many, that need the manufacture, that makes many offers to buy chocolate in bulk cheap ready, and one of the best products of the sweets shop are biscuits, and different types of cakes, different types of eastern, and western sweets, different types of cakes and other sweets, which are made from chocolate, or the ingredients contain chocolate. Best chocolate manufacturer in Turkey:
Bimo gAllah da Company.
Turksh Chocolate Exhange.
EMAAR GRUP.
Vegagida Company.
company.
Altinmark Company.
The etietiti company.
Bifa Company.
Turkish chocolate is one of the most famous products to be eaten, when going to Turkey due to the quality of the chocolate factory in Turkey, as the country is famous for exporting chocolate to all countries of the world, and some have described it, as closer to being an integrated painting. The most prominent companies selling chocolate in Turkey are:
Company.
Melodii Company.
Hazalbiskuvi company.
The golda company.
The evliya company.
The bawella company.
The company odulcikolata.
Incibeyaz company.
The best chocolate factory in Turkey: bulunmaktadl. Many chocolate factories in Turkey, and chocolate production, and confectionery factories in Turkey are of high quality for the chocolate industry. Tias Chocolate, and Confectionery Company 9YR: A leading Turkish chocolate company in the production of chocolate, and sugar confectionery products in Turkey, to search for long-term commercial cooperation with interested parties, please contact chocolate candy importers, wholesalers, and distributors, and know the prices of chocolate wholesale.
 Since its inception in 1960, Evliya Confectionery: It has provided products, such as candy, chocolate, cola, cocoa cream, and nuts to consumers in two different groups – soft sweets, bonbon, and green chocolate, one of the best chocolate manufacturers in Turkey… vera for foreign trade: supports Turkish companies in import, and export, and they will, also provide any support for imported foreign chocolate for sale products in Turkey. TatlAllah sumak: It was founded in Konya in 1982, because of its success in its remarkable factory, equipped with the latest technology, where all sweets are made by hand, skill, effort, and innovation.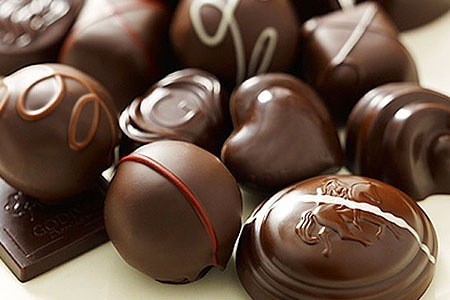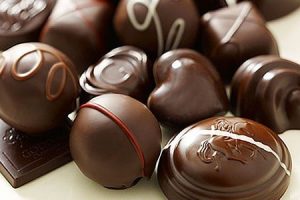 Import chocolate from Turkey:
Importing chocolate from Turkey Trading to Turkey is a method of import from Turkey, that gives you many benefits, which is to get to know more companies, and factories producing different distribution markets, to know the quality, and different methods of manufacturing, and to preview Turkish goods in a way that ensures you know the quality of the product. Importing from Turkey via the Internet: This method is most common, when importing imported Turkish chocolate, where you can save the expenses of accommodation, and tickets, and the importer searches online. Intermediary import: by commissioning an importing company to purchase goods from Turkey by communicating the desired specifications.
 Chocolate import terms: In order for investors to import chocolate from Turkey, and earn a lot of profits, they must consider the quality of the products they get from the Turkish market. Quality standards in Turkish chocolate companies should be monitored, so investors select companies with sufficient experience. Start by importing, and buy chocolate from Turkey, but a small amount of Turkish chocolate, so that the investor can sell it quickly, get a physical profit, and then import again. We need to pay attention to companies importing food from Turkey, that they handle, so that we can work with companies, that follow the laws, and are reliable. Shipping companies from Turkey:
Pearl of the East.
Adwiit Logistics.
Aramx Company.
PT Corporation.
You must think about the quality of the product you import to ensure it is sold in the market, how to monitor quality standards for importing companies, if you do not have enough experience in checking, and inspecting imported goods, you can hire some importing goods inspection, and inspection companies, that check the degrees of compliance of companies, and factories with quality standards.
Chocolate shops in Turkey:
You will learn the names of chocolate shops in Turkey from the following:
Chocolate, and Istanbul Coffee Cikolta Kahe.
The store houses: The most beautiful chocolate to eat, and hot chocolate to drink, as well.
The Chocolate Museum of Turkey: It is a factory in Istanbul.
Tti's Coffee Chocolate.
Chocolate House.
The price of chocolate varies from company to company: Black Milk Chocolate at 25.00 Lire. A chocolate nut (center) price of 10 lire. Nutty and fractured chocolate price 5.00 lire. Choco Double for 10.00 lire. The price of mushroom chocolate in Turkey is 23 lire. A chocolate milk caramel for 10 lire. Morrow at 5.00 lire. Milk chocolate (middle) for 15.00 lire. Black milk chocolate for 10.00 lire. The best types of chocolate in Turkey are known from the following:
Nutella green
chocolate Turkey.
Chocolate Kinder.
Godiva Chocolatier.
Nestle Turkish Chocolate: It is the best, and Cheapest chocolate
Eti Cikolata Keyfi.
Turk Chocolate Alpella.
Bitter Chocolate.
Torku Cikolatari.
Pelin Karahan.
Baileys Chocolate.
Fin Carre: It is one of the best chocolate brands in Turkey.