For those who entered this article looking for the best specialist in wholesale plastic utensils; The best specialists in this field from our point of view are:
As for those looking for information and details to benefit him in this field, we list below the information that we hope will benefit you and satisfy your aspirations:
wholesale plastic utensils
Wholesale plastic utensils companies started their commercial life in the packaging sector, kitchen goods, bathroom goods, household goods. To be the leading companies in the world, turkey is perfect in plastic utensils recyclable. So if you are one of those interested in this field and want to start and trade in it, we have prepared for you a guide of the best factories and destinations to cooperate with.
turkey is an important place with has a lot of wholesale plastic utensils suppliers, manufacturing and companies, which present a total quality and customer satisfaction on numerous designs, such as: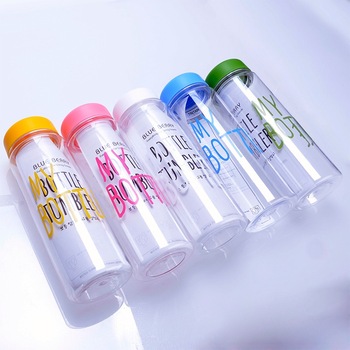 OZHAVAN PLASTIK: it located in Istanbul, turkey, it was founded in 1980, it became a successful brand with its high quality products and also reached wider customer base with its developments in plastic sector.
MAIN YUNA CELIK LTD.STI: they have been manufacturing plastic kitchenware for more than 20 years in turkey, and they serve customers with wide range of class roles. They have a research and development department and their designers develop different types of items and ideas for different countries and nations.
ARCPLAST PLASTIK AMBALAJ SANAYI VE DIS TICARET LIMITED SIRETI: It has been a member of the disposable tableware sector for many years, it has based its policy on fast response to changing consumer demands. It is open minded to customer needs.
PETROKEM POLYMER AND CHEMICALS INC: They are importer and exporter and distributor of polymers , in addition they are manufacturing plastic cutlery and tableware in turkey, they are working hard to get the best regards.
DEMSON FOREIGN TRADE LTD: it was established by ISMAIL HAKKI OZDEMIR and SONER SAKIN as a Turkish company, it is specialized in domestic and foreign trade, and the representation of foreign manufacturers and merchants on the Turkish market.
OLGUNER PAKAGING & CONSTRUCTION MATERIALS TRADE LTD.CO: they are a manufacture and trade company for produce plastic bakery containers, paper cups with lids, plastic lids, and plastic cutlery.
AQUALIFE DISPOSABLES: It offers plastic cups, plastic plates, plastic cutlery, paper cups, plastic containers fast food packaging.
SEM METAL VE PLASTIK: it's one of the leading companies of turkey. It's growing each day with experience of more than 25 years, it also nominated as one of 100 top leading companies in east turkey by an international research, it is using technology from world top machine now,
DBI INTERNATIONAL TRADING CO: It's an import and export company providing a comprehensive range of services to medium to large sized enterprises, their services include factory sourcing, import and export, fright forwarding, it's a full-service international import and export agency servicing wholesalers, buyers, entrepreneurs and privately held companies.
in turkey characterized by good taste, there are a special utensils with beautiful colors, so you must buy utensils from turkey.
plastic utensils price:
tableware collection in turkey is transform your table from ordinary to extraordinary, there are all kind of disposable items in turkey, as so as cups, plates, cutleries, food containers and food service trays.
plastic utensils shop near me:
wholesale plastic utensils trade is one of the most successful trades in turkey, there are a lot of markets provided customers with plastic industry, this companies such as:
JETPAK PLASTIK LTD.STI: it's one of the leading companies which produce plastic utensils in turkey, it produces plastic packaging, and plastic utensils.
DER PLASTIK SAN.TIC.LTD.STI: It's one of the important companies in plastic industry, it present high quality.
KENT PLASTIK LTC.STI: It is one of the important companies in turkey, that present a wide range of plastic utensils.
plastic forks bulk Costco: it profit nearly 20$ billion in 2019, their warehouse clubs are constantly adjusting their inventories and they're not afraid to discontinue products, the longer you're a Costco member, the more you will realize it's always a good idea to store your favorite items because it finished quickly from their shelves.
SEMKON INTERNATIONAL TRADING : it's one of the leading and trusted trading import and export companies in turkey, they trading and exporting various well quality bulk plastic forks and spoons, their trading has been organized in marketing of goods that have proved their quality in Turkish industry such as various consumable products.
GULF TEMIZLIK A.S: it's one of the best plastic cutlery suppliers in turkey, they are among the important supplier companies in turkey that can offer you the best price and optimum quality, it's a member of Turkish exporter.
WALMART: it's a great site talks you in a great picnic, or fun family meal by plastic utensils walmart.
Finally, disposable plastic plates bulk are made of new food-grade PP materials, which are suitable for household daily use, wholesale plastic utensils, and catering industry, reusable plastic utensils is a growing market in turkey that has huge potential to change the way people purchase.