For those who entered this article looking for the best specialist in wholesale hijabs; The best specialists in this field from our point of view are:
As for those looking for information and details to benefit him in this field, we list below the information that we hope will benefit you and satisfy your aspirations:
wholesale hijabs        
Istanbul is worldwide distinguished by many industries that have gained great fame in it, and from the industries that Istanbul is famous for is the manufacture of wholesale hijabs and you find many hijab companies in Istanbul, which are exported to all countries of the world, so traders rush to import hijab from Turkey. And Importing-house will show you the best hijab companies.
The first way, traveling to this country is the best and ideal option where you can visit the largest number of companies, factories and markets and thus you have the ability to closely examine the products and thus also you can make a comparison between wholesale hijabs trade from Turkey and its different products in terms of price designs and best fabric for hijab, and in the end you can choose the products that are most suitable for your target market from the source of supply that gives you the best price.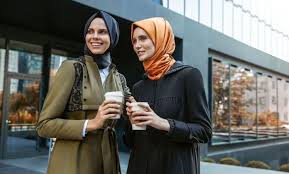 The second way, importing wholesale hijabs from Turkey via the Internet is a common thing through the offices of importing veiled clothes and it is the most expensive, but care must be taken to buy from a company with high ratings by buyers, for example there are major commercial sites that include a number of Turkish companies specialized in selling different types of bulk hijabs Such as Turkish exportal, Alibaba and trade key, which has a large number of exporters from different parts of the world, including Turkey.
The last way is to import from turkey through an intermediary, and this method depends on assigning an import and wholesale company from Turkey to purchase the products it needs with the required specifications, so that that company imports them and clear them customs and thus achieve comfort, but in return you will pay money for those services.
There are many Turkish companies that allow you to import wholesale hijabs with ease, as Turkish clothing is the most in demand in the Arab countries as a whole, they are keen on to buy Turkish modern hijab 2020, because they are distinguished by quality and classy style that suits all ages, so this is a group of clothing companies Turkish, so that you can easily reach what you desire: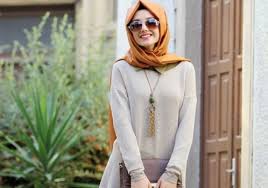 Comindusa Corporation
It is one of the largest names of fashion design companies in Turkey that works to import from turkey and deliver them to anywhere in several countries of the world in addition to that it supplies clothes, shoes and leather, as its prices are affordable for everyone and it is one of the internationally famous companies.
Momteks
Momtek Apparel is one of the well-known names in Turkish products wholesale. It has different shopping categories for men and women. Includes outerwear, knitwear, Shirts, Night Dresses, Casual Wear, Blazers, Suits, Blouses, Jackets, Trousers, Casual Dresses, Tops, Cardigans, Coats, Tunics, T-shirts, Pants, Shirts, Polo's, Sweatshirts, Hoodies, Leggings, Jumpsuits, chiffon hijab and Denim. It also has cooperation with famous brands like M&S.
Rakitex Corporation
This company has been working in this field for a long time and has the ability to deal at all with all clients because it helps them get Turkish accessories, turkey wholesale hijabs for sale and many other requirements, so that their prices are reasonable for everyone.
AM Clothing
 AM Clothing is the best Turkish clothing manufacturer. They produce t-shirts, jerseys, polo shirts, jogging sets, etc. they affordable variety of categories that include pants, shorts, hijab fashion and dresses. They also offer custom made clothes, special wholesale hijabs, and ready-to-wear. Its main focus is to provide the highest quality product at the top prices.
And it is necessary to know the way in which the price of clothes is paid, whether through a bank, electronically, or any other means, and it must be verified that the company from which it will be imported is the one that will bear shipping companies in turkey Istanbul costs, or it will be the one who handles that. There are some companies that offer this service as an incentive for the customer, the contract between you and the company from which you will import the clothes in Turkey must include the specifications of the wholesale hijabs that you will import.
Due to the diversification of the market and the strong point of competition, there are many Turkish suppliers in general. Most of the Turkish fashion is characterized by modesty wholesale hijabsand made by hand and each has its own character and its own features, so we will review the most well-known and best of them, the features of each brand and what makes them exclusive from others:
Modanisa
  It is the best wholesale hijab brands in turkey that sells clothes. It is one of the best Turkish brands of Istanbul wholesale hijabs and Islamic accessories for women of all ages. Modanisa also provides fashion advice and latest hijab from turkey wholesale styles for Muslim women over the world.
Haute Elan website
It is one of the top 10 sites for buying luxury hijab brands online and also includes sportswear for veiled women. It contains distinct models through those who work with him from a group of distinguished designers. They are completely different models for wholesale hijabswomen and suitable accessories with cosmetics, stylish hijab caps and shoes. The most important thing for distinguishes it and makes it the first choice for many women, its lower and medium prices with the best materials.
Whocit
It is one of the famous turkey wholesale sites and one of the greatest wholesale clothing sites, through which you import from turkey a diversity of women's clothing. The best thing about this site is that it is branded to have a range of clothes from all brands, and the prices of products are reasonably lower than other websites. Also Affordable plus size clothing are one of the features of the site. So you will get through them the best clothing prices in Turkey in Lira.
Alibaba: 
hijab underscarf online shop has over 40 major product categories, including clothes. Made in Turkey products are exported straight from manufacturers around the world. They have good customer care service and offer their products in 190 countries, with their main customer base located in Pakistan, Hong Kong and China.
WOW-Wholesale: 
wow wholesale is a distributor of wholesale in turkey clothes for your store or e-commerce project. It distributes the highest quality and unique brand products. Also wow clothing brand have many categories to shop including women's mixed wear, dresses, blouses, jackets, hijab for sale online and much more. It also has a separate men's category that includes menswear, coats, shirts and pants.
For you, the Turkish veiled brands are available in all shapes and colors that come to your mind, which do not cross your mind in the first place, and they are from a beautiful world full of countless shapes and multiple colors. Girls 'tastes are not the same and their opinions do not agree on the types of this proposition. Whether from local brands or international brands such as gucci hijab so every girl has her own character in wearing the hijab that suits her, puts her comfort, what she finds dear to her and her taste. And what does not correspond with her or with her personality and taste at all, and there is a group of girls who have a passion for experimenting with the hijab of all kinds and diversifying between them.
Arab websites, of course, provide us with a distinct set of clothes, but it is known that Turkish fashion has a special taste, secondly, we Arabs resort to Turkish shopping sites for several reasons, the first of which is the price, and we find that the price of Turkish clothes is neither expensive nor cheap, we can say that they are average and suitable prices, all A person has other reasons for importing clothes from Turkey, which are designs, so we find that Turkey's affinity with Europe made it culturally influenced by the West in part, and its presence in the Middle East, of course, led to the same affinity, and Turkish designers and clothing merchants benefited from this diversity, so they managed to combine elegance. There are many manufacturers that focus on wholesale hijabs industry in Turkey, and the most famous and best of these manufacturers are as follows:
Dominique Factory is a factory specializing in the manufacture of women's ready-to-wear clothes, pajamas and cotton clothes. The headquarters of this factory is in Istanbul in the Zeytinburnu area.
Jan Camelot Factory the Jan Camelot Factory is a factory specializing in the manufacture of women and men's ready-to-wear clothes. The headquarters of this factory is in Istanbul, in the Lalali district.
Stylist Fashion Factory is a factory specializing in clothing for turkey hunting made of woolen coats for women and men in winter, in addition to summer coats as well, and this factory is based in Istanbul in the Sariyar region.
Kimex Trading Factory is a factory specialized in turkey export goods from women's clothing, men's clothing, underwear and swimwear for the latest modern fashions in the fashion world also Istanbul clothing, and the headquarters of this factory is in Istanbul in the Kabatas area.
The type of cloth differs from one veil to another, so you find the cotton veil cheap, while the silk veil is expensive due to the type of fabric. Starting at 5$, the hijab matches specific clothes and at the same time breaks the confidence that hijab clothes are not in style. So it satisfies all tastes, as for prices it varies between wholesale hijab from turkey wholesale offices and companys, but it does not increase much, so the small merchants who begin to deal in the clothing trade resort to the wholesale hijab factories that sell at wholesale prices to ensure large profit margins. In Turkey, many Turkish clothes for sale, where prices range from 15 to 200 Turkish liras, and the price increases or decreases depending on the selected piece.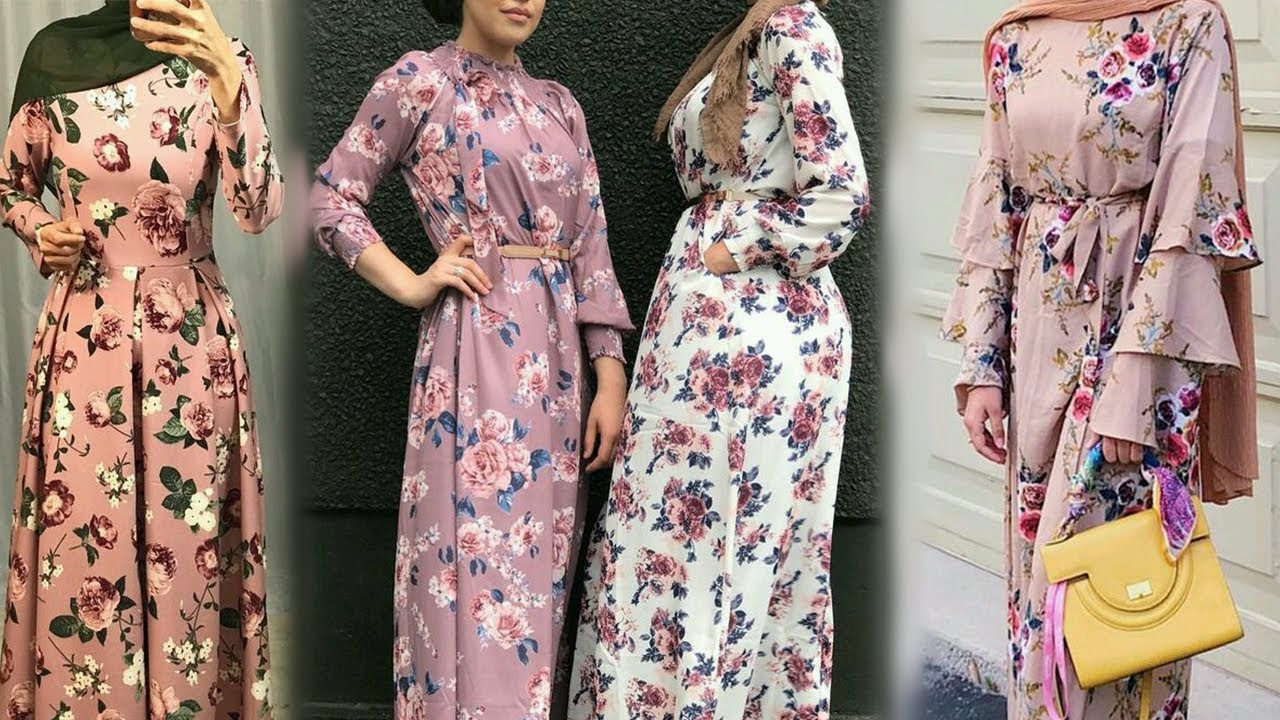 Second, we Arabs import from turkey shopping sites for several reasons, the first of which is the price. Wholesale prices of clothes in hijab in turkey are incredible, due to their cheapness compared to the quality of the materials that are used, and the final finishing of the pieces. We find that the price of Turkish clothes is not expensive or cheap. We can say that it is average and appropriate prices.
And from the tourist and commercial city of Istanbul, of course, shipping companies differ in terms of prices and the level of services they provide in terms of the speed of technical support and the speed of shipment and others. Also of course there are some companies specialized in shipping certain goods such as clothes and there are companies that ship anything, whether by sea or air, one of the most important things that You should consider the method of shipping clothes from Turkey.
you should think about which shipping company will ship your goods, all you have to do is buy fabrics and clothes, then choose the shipping company and the level of services of shipping companies in Turkey and agree with it, and the shipping company in turn ships the goods, customs clearance and delivery to your address and there are many shipping companies, available in Turkey, but there is always the best for you to ship your goods quite easily and without any complications. it is difficult to determine the prices of sea and air freight from Turkey to any Arab country because that depends on the weight of the item, its size and the method of air shipping Or sea shipping, just as sea shipping is much cheaper than air shipping, the price of air shipping decreases when the weight is large, and the shipping price decreases per kilogram because air carriage is calculated in kilograms.
buy hijab in bulk
The wholesale hijabs clothing trade from Turkey has developed a lot and is maturing day by day and is now the main source of importing clothes in many Arab countries because the products there have the highest quality and the best price, and whoever does not want to get all this in one deal, so Turkey was the best option. For the Arab investor, Turkey includes a huge group of more than the wholesale Turkish clothing market, and the most important of these markets are the following:
The wholesale clothing market in Istanbul is one of the most important markets in the world, due to the quality of the clothes in the industry, and the wonderful tastes that suit everyone, and the prices are commensurate with all groups of society, and the Istanbul wholesale clothing market is one of the most famous markets in Turkey and the best shopping destinations in Turkey that the residents resort to. Locals, incoming tourists and even merchants to get better goods
Lali Market Lali Market is located in the old city of Istanbul, and it contains many of the best Turkish clothing stores in Istanbul that sell wholesale and spare parts, and it is considered one of the most wholesale clothes from turkey where there are Arabs. And the market is an administrative subsidiary of any wholesale markets in turkey, and it includes thousands of exhibitions that offer local brands and some world famous brands.
Marter Market in Istanbul One of the most famous wholesale markets in turkey with Arabs, as it offers many products for women, wholesale hijabs and men's clothing with high quality and very cheap prices, within more than 2000 exhibitions for the sale of Turkish products, and what distinguishes Turkish products market that it contains companies specialized in customs clearance, Which helps merchants to facilitate their task in the process of buying and shipping with minimal effort and cost.
Baghdad Street Baghdad Street dates back to the era of the Ottomans, and is considered one of the most famous designer clothes in turkey in Istanbul, as it includes many local and international wholesale hijabs stores, in addition to the presence of many commercial buildings for shopping.
Fatih Market in Istanbul: The Fatih Istanbul market is located precisely on Furry Pasha Street, next to the Al-Fatih Mosque, and it is one of the most visited markets for a large number of women, especially wholesale hijabs, because clothes for wholesale hijabs are sold in it. In the market you will find many shops selling clothes for men, besides everything related to Women from women's accessories and clothes.
So if you want to increase your wholesale hijabs business in Turkey, then you already know from where to order clothing in bulk. If by chance you are not living in Turkey you can still order clothes from the above-mentioned sites.