For those who entered this article looking for the best specialist in  Wholesale baby clothes suppliers Turkey; The best specialists in this field from our point of view are:
As for those looking for information and details to benefit him in this field, we list below the information that we hope will benefit you and satisfy your aspirations:
Wholesale baby clothes suppliers Turkey
Turkey is a special place for merchants who want to search for high-quality products at distinctive prices, so if you are looking for wholesale baby clothes suppliers Turkey  importing house platform you can find the best suppliers of the most luxurious Turkish and international brands at wholesale prices.
Wholesale merchants and suppliers of children's clothing offer many services to local and foreign merchants, and among those services are shipping services to the door of the store and also the possibility of exchange and return within a certain period approved by the company.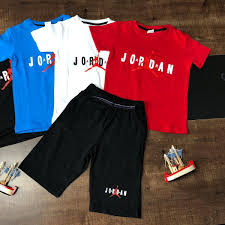 1- RAMON&ARTOS KIDS TEXTILE
Their company, which was established in 2008 with their 25 years of experience in the best affordable baby clothes and textile sector, has been producing upper and lower clothing for 0-16 age children since this date. With their production area built on 3000 m2 closed area, they meet the demands of their customers quickly.
Although their main market is the domestic market, they contribute to the national economy by exporting the products they produce in foreign markets. Their main product groups include girls 'tights, skirts, girls' pants, girls 'shirts, girls' t-shirts, girls 'bodysuits, girls' linen pants, girls 'jeans, girls' suits, holiday suits, boys 'jeans, boys' There are linen pants, boys 't-shirts and boys' shirts.
2- QUISALAN ELEVAS
Their baby textile brand for buying wholesale baby clothing for resale Quisalan Elevas, founded in Istanbul, sets out to become an international brand in baby products. As Quisalan Elevas, their goal is for every baby to use quality products with their investments in baby products aged 0-4. The main goal of the company reaches a certain brand awareness in Turkey to become a global brand. They want it to be known that offering products to babies excites us, that they wish every baby to use quality products and that they set out with this password.
They believe that they will be the greatest helper of mothers thanks to the breathable muslin fabrics they produce specially for babies. With their products that they produce from muslin fabric, they are taking firm steps towards becoming the first choice of mothers with babies. They plan to export the baby clothes online low price and products they produce abroad, stating that they have the opportunity to package and fast shipping on the same day by working with stock. At the same time, the company's online shopping store, aims to bring all parents together with quality products. They promise that they will not remain indifferent to social issues by actively participating in social responsibility projects on this path they set off with the motto "Their Bond Forever".
3- BLUELAND
Blueland cheap clothes from Turkey free shipping and Textile was established in 1997 in Istanbul. For more than 20 years, it has been manufacturing and exporting knitted and woven children's wear products between the ages of 1-15. The company is one of best wholesale baby clothes suppliers Turkey, which has an experienced and expert staff of 60 people, serves its customers in international markets in the children's clothing sector with its two stores in Istanbul Zeytinburnu and Laleli and online store bluelandkids.com.
Blueland Textile has a monthly production capacity of 25.000-30.000 pieces in 3000 m2 closed area. As Blueland Textile, which has experience in all areas of the children's clothing world from production to design, from packaging to shipping, their goal is to be at the top of the children's clothing world by combining production with design, technology and imagination.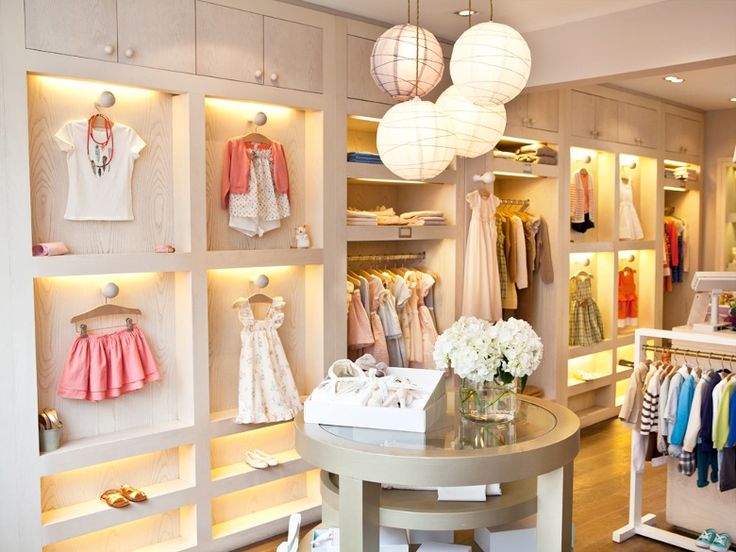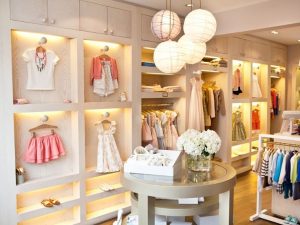 The company continues to prepare collections that meet the expectations of its customers by combining its skills in model design with its original creativity. You can visit bluelandkids.com for their current models and prices.
E-commerce has greatly facilitated local merchants in Turkey or foreigners outside Turkey to shop for clothes. You can, through the websites of electronic companies, buy all the products you want with ease.
4- ERTHE BEBE ORGANIC BABY APPAREL
Erth Bebe 'unisex' one of the best baby clothes stores their products intended for infants and children with 0-4 years, GOTS certified, that I produced in organic garments central Istanbul, a company located in Turkey. Organic clothes are clothes made of 100% organic cotton or bamboo and do not contain a mixture of technology polyester and nylon. The skin of babies and children is more allergic and immune systems more sensitive than adults. Therefore, the structure, dye and many details of the fabric used in baby clothes shopping online website (zipper, thread, snap fastener, etc.) are important for health. Healthy clothing is very important for healthy babies. Check out their carefully prepared design products!
5- BUMB ORGANIC TEKSTIL
They produce baby and kids clothing made of 100% organic cotton fabric with Gots certification. Their products are designed to be environmentally friendly and sustainable. At the same time, they carry out export Turkey baby clothes wholesale activities for regions such as Europe, North Africa, Russian Federation, Gulf and Middle East in their target markets. They are practical and timeless parts for parents. For their babies and children, reliability and comfort are at the forefront.
Thanks to the breathable cotton muslin fabric, they designed their products, which are indispensable for babies and children, made of organic fabric that creates its own style independent of the fashion trend and where comfort is at the forefront.Considering allergic babies and sweating children, all their products and accessories are produced with double layer muslin fabric. They reflect naturalness and simplicity in their accessories by using coconut shell buttons in their collection that they produce with colors obtained from nature. They believe that their Bumb Organic brand will be the first choice of children between the ages of 0-5, with the philosophy of modern day comfort, without the colors of the genders. They show the same naturalness and care in their accessories they designed for babies.
6- TOM KID'S
TOM KIDS Turkey baby clothes brands has been operating in the production of children's and baby clothes for more than 32 years. Tom kids is the designer and creator of clothing for children and babies, and offers a collection of children's everyday clothing on his website "Tom-Kids.fr". TOM KIDS, children's home textiles, clothing and accessories are available in prestigious stores all over Europe. TOM KIDS is also an expert in wholesale for professionals and is offered for sale under the brands of professional clothing companies they produce, unlicensed (no name), under brands such as Tom & JO and Lee Cooper children's clothing.
TOM KIDS also has a very large collection of children's and baby clothes, in which clothing for young girls, boys and babies is marketed under license. Tom Kids also offers the most popular and sought-after children's clothing under license. You can see and examine their collections by visiting their showroom in Aubervilliers, where more than 3000 references of clothes, accessories and products for children and babies are exhibited in its shelves.
Baby clothes factory Turkey
Factories in Turkey have become heavily dependent on electronic marketing to reach the largest number of buyers, whether they are merchants or ordinary consumers.
7- KASMINO EFTELYA TEKSTIL
All of their products are their own designs to import from Turkey mass production is made in their own production, using the highest quality fabrics of the market. Their age groups are 2-5 years old, 4-11 years old and 6-13 years old. The company works internationally. Please get in touch with them for their extremely stylish and luxurious designs and orders. The location of the company is in zeytiudurnburnudur, zeyti̇nburnu i̇syanbul. They guarantee complete satisfaction with their products.
8- KIDS & CO. WHOLESALE
As a specialist British company established in 1983, they export clothes and accessories suitable for baby and kids fashion at low prices to Europe and the whole world. Their shipping prices are very low and they deliver very fast. Their shipping prices can be viewed on their website. They provide high quality products checked and packaged by their experienced staff. Thus, they provide you with the best ready product for your business. They keep stocks of brands like Just too Cute, Cutey Couture, Rock a Bye Baby, Petite fleur and Disney.
9- BURÇ BEBE GIYIM
The company has been producing high-quality Turkish women's clothing for wholesale buyers since 2008 and aims to be one of the leading companies in the sector in the production of baby and children's wear. You can confirm the reliability and commercial understanding of the company from your customers in the city where they operate and work with them with peace of mind. You can contact them for any questions. The commercial understanding of the company continues to be honest and reliable in a way to gain its customers. The priority of the company is to make reliable trade.
Turkey baby clothes manufacturers
Most Turkish clothing manufacturers actually have their own stores to sell, but they also tend to wholesaler.
 10- BIBABY
AKDEM MAĞAZACILIK, set up as a part of AKDEM GROUP in 2011 and situated in Bursa in Turkey, is one of the main child wear maker for 0-3 matured infants. AKDEM MAĞAZACALIK places its items into market under the brand of" Bibaby". AKDEM MAĞAZACALIKon of the best Turkish wholesale clothing suppliers. Its an organization in AKDEM GROUP. AKDEM GROUP has its own texture and coloring offices, and that makes Bibaby more serious on the lookout.
All merchandise are produced in AKSEM, which is corporate name of Bibaby's assembling factory.Production offices utilize forefront innovation machines. While these offices have global quality congruity declarations, items are made in consistence with worldwide creation principles. There are 80 workers underway and 30 representatives in advertising and organization offices in Bibaby (Akdem Mağazacalık). AKDEM MAĞAZACILIK's month to month creation amount is 100.000 units in AKSEM, and the limit can be expanded on interest.
11- MADRINA TEKSTIL
As MADRİNA TEKSTİL, they sell mother and children's clothing wholesale Turkey products, they cooperate with many manufacturing companies other than the products they produce. You can follow them on #babymadrina Instagram and Facebook and their website. Therefore, as the babymadrina team, they control each product they sell one by one and deliver it to their customers in that way. Earning profits is of course the first factor in trade because it is necessary to loop.
importing from Turkey has increased at the last 10 years thanks to the companies efforts so here are best wholesale baby clothes suppliers Turkey to start your trade.