For those who entered this article looking for the best specialist in turkish rug suppliers; The best specialists in this field from our point of view are:
As for those looking for information and details to benefit him in this field, we list below the information that we hope will benefit you and satisfy your aspirations:
turkish rug suppliers
Turkey has a lot of companies, and turkish rug suppliers that has been exporting to different countries. Through importing house platform you will find high quality rug from turkish suppliers.
thank you for your interest in turkish rug suppliers.. we would like to tell you about the best suppliers in turkey such as: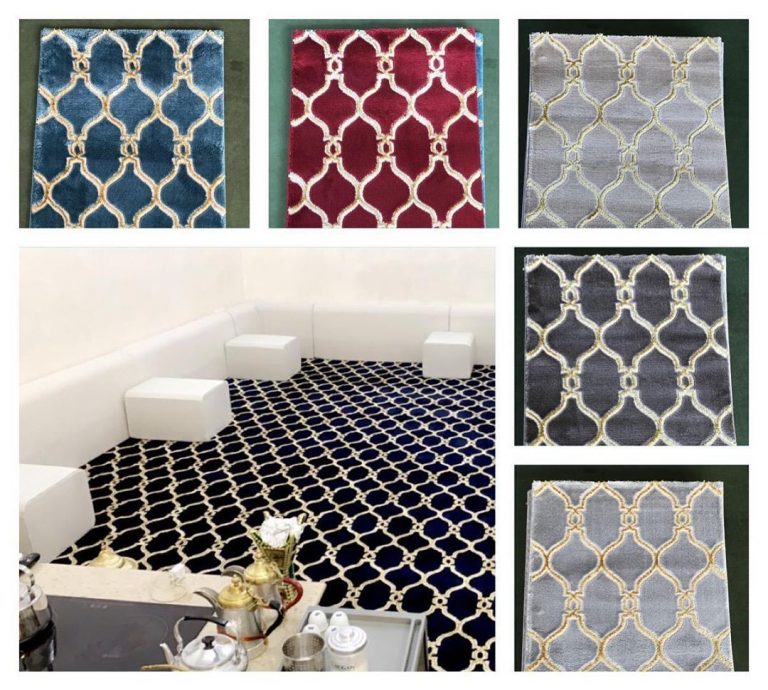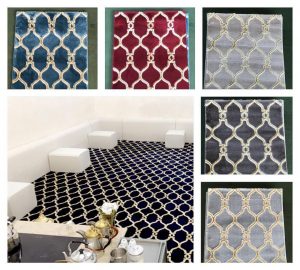 RANA MARKET METAL ZUCCACIYE TEKSIL URUNLERI LTD.STI: It's a company that has been exporting to different countries for 16 years, its product groups mostly consist of home textiles, glassware and furniture items.
BURCU HALI PARKE VE YER DOSEMELERI LTD. STI: Its products are import from turkey, and exported to 28 countries in Europe, Asia and middle east, in 29 years experience, Burcu carpet has been serving in hotel carpet area with responsibility and integrity.
GULSEVEN HALI A.S: It started its activity by producing yarn, the main raw materials of carpets, for the industry's leading companies by establishing integrated yarn plant in 1997, has successfully protecting this mission through many years by means of its quality products.
MIRTURK TEKSTIL SANAYI VE DIS TICARET A.S: in 1980, it started its business life under the leadership of its deceased brother Mehmet PORDOGAN, and it aimed to expand to the wider market share in the middle east in the light of his vision and experience.
BENUZZA DIS TIC.LTD.STI: It was founded in 2008 to export its products with the principles of best service, best quality and best price in various sectors especially the textile sector in this global world.
ANTDECOR CBEXPORTER: it's company work with UAS, UK, Germany, France, Italy, Japan, cad, Nigeria, Qatar, Saudi Arabia, Egypt, united of Arabia, Umman, Kuwait, Indonesia, Kirghizstan, Iraq ext. it produce 450.000 product a month.
choose from a variety of wool rugs ranging in style from antique to modern form turkish rug suppliers and companies like: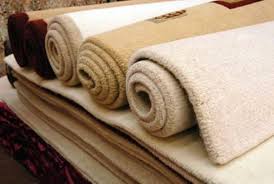 MIRAC HALI LTD.STI: It has a rich product range with PP heat set range of colors and designs with acrylic yarn and has the capacity to meet all kinds of customer needs both at home and aboard with unlimited size variety in many different qualities.
ERUSLU TEKSTIL SAN. A.S: it was established in 1972 and since then it has been engaged in production of textile in different areas and it continues to grow up rapidly with the new investment, since establishment policy of company never changed and with this mentality its principle is to serve the best service for its valuable customers.
DDS TRADING: it's a trading company under the Didesa manufacturing company of leather products for mainly shoe, rugs 2020, and leather carpets, at the same time, serving all purchasing solutions for all kind at textile products.
MURAT TEKSRIL: it started its business life with founder of company Cafer Soyler in Bursa Eski Gokcan business center, it has aimed to offer high quality products with reasonable prices for its valuable customers since 1986, it maintains its business life with 5000 different products in 5000 m2 closed area.
HAKAN HALI: it started its activities in 1981, it continues its activities by leading innovation in its sector, it speeds up its steps in the way towards institutionalization, the location of the company has been researched and a building land which is suitable for the establishment has been found and construction has been rapidly complete and production stage has been reached.
ALTUNTAS HALI KILIM LTD.STI: It founded in 1980, it is proud to offer woven treasures that represent that best artistic expression of its past present cultural heritage. Kilim is a Turkish word which means "flat woven rug" the rugs were made by nomads around the countryside for various purposes practical and symbolic. YUN ART HALI KILIM CANTA LTD. STI: it is founded in 1986 and specialized in the production of turkey rugs for sale, fine furniture and kilim shoes and bags both of which are unique one of a kind type products. It boasting of being the first company to start this production.
IKBAL HALI: it is supplier and exporter of carpet, turkish rugs istanbul, yarn, cotton, home, and manufacturers, it will be glad to be your reliable and regular supplier for equipment.
POST TEKSTIL: It sells prayer rug since 2005.
PRENS CARPET: it's a Turkish manufacturer company which produce carpet, rug, prayer rug, shaggy, viscos, and polyester.
CELIK TEKSTIL: It's engaged in the production and export activities in turkey, it's exporting the product groups listed below, it is among the major supplier companies in turkey and leading a Turkish company that can offer you the best price and optimum quality.
ENZO HALI A.S: carpets change the spirit of the places where they are used, and it completes the decoration, it aim to bring color, peace and happiness to your homes, it offers you high quality.
AVAGARD HALI TEKSTIL LTD.STI: it's engaged in the production and export activities in turkey, it's among the major suppliers companies in turkey and leading a Turkish company that can offer you the best price and optimum quality.
ONUR HALI LTD.STI: it was founded in 1986.
SAMURAY TEKSTIL SANAYI TIC.LTD.STI: it's engaged in the production and export activities in turkey, it's among the major suppliers companies in turkey and leading a turkish company that can offer you the best price and optimum quality.
turkey has the best turkish rug suppliers which serve the carpet production sector, and exporting its carpets to wholesalers more that 20 countries in the world.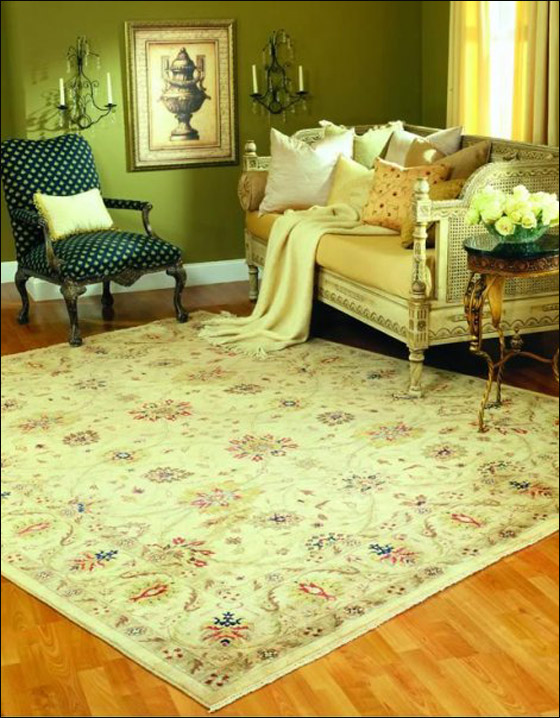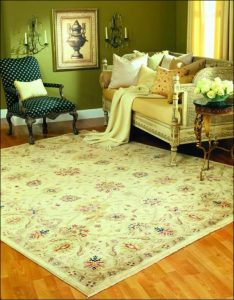 MELIKHAN CARPETS: it's one of the leading carpet manufacturer company located in turkey serving the carpet production sector with it 16 looms with different reeds and widths since 1989, currently it is exporting its carpets to wholesalers more than 20 countries in the world.
KARACAHAN CARPET LODOS CARPET is a faomous turkish rug suppliers.
HAKAN CARPET.
ERNEMET CARPET KILIM RUG.
ANGEL CARPET.
ALPIN CARPET.
EAGLE CARPET.
KARTAL CARPET.
ISTANBUL HANDICRAFT CENTER.
BALAT CARPET.
DHOKU.
SOFITEKS TEKSTIL.
KARMEN CARPET.
YAREN CARPET.
TRIBA COLLECTION NOMADIC RUGS.
YASIN KAPLAN CARPET.
ANGORA HOLICILIK.
BADE HALI.
WORLD CARPET MANUFACTURERS.
Troy rug store.
BLACKSHEEPCARPET.
5K RUG STORE.
TRIBA COLLECTIONS NOMADIC RUG.
ARAPGIR KILIM.
THE IMPERIAL RUG GALLERY.
TOPKAPI CARPETS GARDEN.
IMPERIO OTOMANO.
SOHOANTIQ- RUG ANTIQUES AND VINTAGE COLLECTION.
NUHUN GEMISI HALICILIK.
ANTATOLIAN CARPET.
SANLI ORIENTAL RUG.
OTTOMANIA RUG GALLERY.
GALERI 44 MOZAIK RUG STORE.
ERNEMET CARPET KILIM RUG.
TROY KILIM.
SAKKARA RUGS AND JEWELLERY.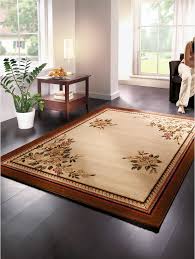 rug factory in turkey:
MELIKHAN CARPET FACTORY.
KARACAHAN CARPET LODOS CARPET.
TRIBA COLLECTION NOMADIC RUG.
KARTAL CARPETS.
VEZIRHAN CARPET& KILIM.
DHOKU.
ADNAN & HASAN.
HEREKE CARPET.
HILMIS CARPET AND KILIM.
GALLERY CAPPADOCIA.
GOLF LEATHER & FUR KUSADAS.
AMR MENSUCAT & TEKSTIL & TEXTILE.
turkish rug suppliers have gained worldwide demand with their unique designs and the influential Greeks patterns, the carpets which are thicker and are made of wool, cotton, and silk have demand in the western countries and are widely used in religious places in the middle eastern countries.
CINAR HALI: it named after the world-renowned award-winning family of carpet-makers, the place is a primary choice to looking for the highest quality and the most exclusive carpets.
DHOKU & ETHNICON: sister stores that sell patchwork carpets and kilims, you'll find modernized versions of antique Anatolian rugs and kilim, patch worked to create something new and modern, at this market, you will find more modern but still ethnic patch work rugs.
GORDES: it offering not only carpets but also gold and silver jewelry, watches, and leather goods.
HAKAN EVIN: with a long list of loyal customers, both local and foreign, third- generation shopkeeper HAKAN EVIN has a made name in the BAZAAR for selling high-quality Turkish and Persian carpets.
HAZAL HALI: it offers a remarkable selection of unique antique Anatolian kilim and carpets and the are best turkish rug suppliers.
NAKKAS: their massive collection of carpets, which spans a wide range of styles and designs to suit any taste and budget, it's displayed in different show rooms dedicated to various styles of carpets.
RECEP KARADUMAN: it has been in the carpet business since 1966, and has been collecting one-of-a-kind kilim and carpets from all over Anatolia. In addition, you'll find few pieces from Iran, the Caucasus, central Asia, and the Balkans.
SISKO OSMAN: it regarded as one of the foremost experts on turkish rug suppliers and kilims, it is now a fourth-generation family business, well-known among the names in the bazaar, it also has his own private collection in the store, containing some priceless items from turkey and beyond.
rug sizes:
choosing the right size of rug for your room depends on your design objective, a rug can be a focal point or accent, it can unite, extend or separate a room, the design objective is up to you and how you want the room to function.
8×10, 9×12 and above: the standard setup for these sizes are shown in the diagram below, the standard setup has most, if not all furniture legs on the rug, it brings the surrounding furniture together in a cohesive design and separates the area from the rest of the room.
5×8 and 6×9 rugs are becoming extremely popular, in many instances, they work interchangeably and give the designer a ton of unique options, in a standard setup, the furniture starts to separate itself from the rug, especially in 5×8.
4×6 and below: these sizes work great for unique areas in your home, you almost don't think a rug is worth it but a rug makes the space.
buying rugs from turkish rug suppliers become easy, you can buy online from wholesale websites turkey such as:
BON SOLEIMANI: for luxury rugs with high-end style and quality, there you'll find beautiful, original designs hand-woven by expert artisans, and it's all easy to shop. You can easily browse by color, style, size or collection.
ALEFIE: you can buy more than just rugs (every thing from bedding to chairs is available on the site), but the brands rug are what really shine, with their fun geometric patterns and bright colors, it's the perfect destination if you want a modern rug with a bold twist.
REVIVAL RUGS: If you love the look of vintage rugs, it's a smart place to shop online, you'll find pages to choose from.
RUGGABLE: it's the best place if you're searching for one that's as beautiful as it is easy to clean while still remaining budget-friendly. Even the shag rug seen here can go in the washing machine.
THE VINTAGE RUG SHOP: with a smaller but still mighty selection. It's a smart resource for vintage rugs. It has multiple beautiful rugs to choose from, many of them with unique patterns and that gorgeous distressed look vintage shoppers know and love.
ETSY: It might surprise you to see Etsy on the list, but thanks to great shops like rugs boutique, you'll find tons of amazing rugs on the platform. Rug boutique's kilim rugs are especially cool, but you'll find indigo rugs.
APT2B: it's an awesome resource for more affordable furniture and home décor, and its rug section is no exception, with a mix of rugs in just about every style and tons of colors to choose from, you're sure to find something you love.
when you want to buy rug in turkey you must choose semi-antique Turkish kilims.
POZLU: it buys wholesale turkish carpers since its beginning in the 40's, it has dedicated itself to provide one of a kind handmade rugs with glamorous and impeccable design.
TOGARRUGS: it began as a small entrepreneurial endeavor, it has evolved into a very successful direct importer and wholesaler, the owner was born and raised in Istanbul, after graduation from university if Istanbul where he received an MBA in business he started working as a tour guide and rug salesman.
rugs wholesale outlet:
if you looking for turkish rug suppliers which is the best carpet around the world you can buy from:
ART LEATHER: it's a wholesaler, which operates in the import-export-leather and imitation leather industry, it also operates in the carpet.
BADEMLER HALI DEKOR: it's a wholesaler, which operates in the carpeting industry.
BERFA FELT INDUSTRY: it's one of the biggest felt manufacturer and exporter from turkey, it start along term business with your esteemed company, it is doing export more than 70 countries all over the world.
REYHAN CARPET: it's a machine made carpet producer in turkey, it has quality ranges as follows: points between 160,000 up to 1 million pile height between 9-13 mm Weight between 1,50kg up to 4,00kg per SQM Chenille, PP Heat set.
MARKETY ECOMMERCE IMPORT EXPORT LTD: it's the best turkish goods to start a successful wholesale trade, it provides you with quotation for all materials, products and equipment from turkey, it supplies you with all the necessary papers to purchase your goods from the commercial invoice.
ATASOY ZEMIN KAPLAMALARI IMPORT & EXPORT COMPANY: it's a wholesaler, which operates In the plastic floor coverings industry, it also operates in the floor covering.
TEPE CARPET LTD: It's a wholesaler, founded in 1978, which operates in the rugs and carpeting industry.
HALITUR HALICILIK VE TURIZM NEBIL BASMACI: it's a wholesaler, which operates in the rugs and carpeting industry, it also operates in the handmade industries.
HADOSAN HALI SARAYI HALI DOKUMA SAN.TIC.AS: It's a wholesaler turkish rug suppliers, which operates in the rugs and carpeting industry, it also operates in handmade industries.
ESRA HALI TURZ.DIC.TIC.LTD.STI: it's a wholesaler, which operates in the rugs and carpeting industry, it also operates in handmade industries.
SEYITAGAOGULLARI HALI KILIM SANAYI TURISTIK EL SANATLARI TICARET VE IHRACAT LIMITES SIRKET: it's a wholesaler which operates in the rug and carpeting industry.
ISIK HALICILIK SANAYI VE TICARETANONIM SIRKETI: it's a wholesaler, which operates in the rugs and carpeting industry.
DHOKU: it offers rugs modern in turkey, with three generations of turkish rug experience in his family, Memet Gureli started his own rug COMPANY IN 1989, after years of success, Memet recognized the new trends in home finishing and designs and wanted to move his company toward contemporary rug production.
if you're reading this, chances are you have an eye on turkish carpet, however, the process of buying them is no easy task, but don't worry, following our easy steps will help you get precisely the unique items you're seeking.
Step 1: commit it handmade: for centuries, carpets have been created as valuable pieces of decoration for the homes of the nomadic turkey, there are two main types first there is a kilim, the oldest of which is thought to have emerged in CATALHOYUK in 7000 BC.
Step2: decide what this purchase means to you: specifying them reason behind your carpet purchase we will help you decide on the quality and price range of the product you're looking for.
Step 3: Estimate what are actually paying for.
Finally, for thousands of years, rug turkish offers a wide range of hand-made rugs as new, antique and vintage from turkish rug suppliers
The word import from Turkey is linked in all articles
Turkey is the biggest exporter of carpets in the world, Turkish carpet manufacturers export their products to more than 160 countries in the world.
ERDEMOGLU KOLDING:
If you looking for  cheap Turkish rugs in high quality and beautiful designs:
KARTAL HALI.
YASIN KAPLAN CARPET.
BADE CARPET:
There are many suppliers ike:
MERINOS CARPET.
OZKAPLANSER CARPET.
SAFYUN CARPET:
It offers Turkish carpets Istanbul.
MILAT CARPET.
GRAND CARPET.
AHENK CARPET:
It presents Turkish rugs for sale.
AKUTEKS DOOMATS.
ANADOLU KILIM.
ANGEL CARPET:
It has a modern Turkish rugs.
ANGORA CARPET.
ARDA CARPET.
ARTEMIS CARPET:
It was established in 2012, it delivering its products to customers worldwide.
It was established in 1987, this company represents Turkey in 50 countries and 7 continents, it has been providing logistics services and designing modern items.
ATLAS HALI.
AYDIN TEXTILE CARPET:
It's a home textile manufacturer of Turkey and Europe with more than sixty years of experience, they produce top quality, innovative products by using most advanced production technologies and finest quality materials for their customers.
It presents woven carpets to the market by utilizing the highest available technology in its fully integrated premises, it has unique designs and colors combined with the utmost care.
 KETS DESIGNER RUG inspired by electric mix of designs.
ANGEL CARPET:
It's the manufacture of carpet manufacturers in Gaziantep Turkey and Turkish rugs and carpets, and it operate with mechanical, company is the latest technology in year 2000.
AKCAM TEKSTIL URUNLERI- CETIN AKCAM:
It's a manufacturer/producer, which operates in the textile, and blankets industries.
LIVIADORA CO.LTD:
 It's operates in the rugs packaging industry, it also operates in the cheap kilim rugs industries.
CAN HALI PAZARI SANAYI VE TICARET LIMITED SIRKETI:
It's a manufacturer/ producer, which operates in the Turkish rugs industry, it also operates in carpet manufacturers in Gaziantep turkey, handmade industries.
 It's a manufacturer, and producer, which operates in the rugs and carpeting industry, it also operates in rugs industries, where you can import from turkey.
SAFRAN CARPET WASHING MACHINES:
It's a wholesale market in turkey, it produces professional type cleaning machines suited to its own structure and purposes in line with the demands of the customer.
AMASYA KILIM:
They travel in Anatolia to collect premium carpets.
REYHAN CARPET:
 It's a machine made carpet manufacturers in Gaziantep turkey, it has quality ranges as rugs.
IPEK CARPET:
It's a producer and exporters of kilim wholesale, it's one of the leading carpet manufacturers in Gaziantep turkey.
PUNTO CARPET:
It offers a wide range of handmade rugs as new, antique and vintage in its extraordinary collection, with its diverse cultures and civilization.
EKO HALI PAZ. SAN. VE TIC. LTD.
REFERANS PROPERTY.
WANTED CARPETS.
FAMILY COMPANY.
IPEKSER HALI CARPET.
SELVI HALICILIK TIC. SAN. LTD.
ISTANBUL COLORS.
BUNYAN CARPET.
KARDELEN CARPET.
GIZA CARPET.
SARKKOY KILIM LTD.
TERMO OF2S.
EFOR CARPET EXPORT.
DIZDAR YAN.
ATLAS WEAVERS.
SEMIKAH TEXTILES.
ANTIKA ART.
PINK RUG CO.
TWO GIRLS AND A PUG.
CANARY LANE.
REAL VINTAGE SHOP.
ALLO MOROCCAN RUGS.
BOUTIQUE MAROC.
BENI OURAIN CARPETS.
COM.
GEMON GIDA LTD.STI:
 It supplies its customers with finding products, import export customs.
SAMUR DIS TIC.LTD.STI.
MIRAC HALI LTD.STI.
SAIDA CARPETS.
ENGIN HALI.
PIRMIT CARPET INDUSTRY LTD.CO: It was organized in Gaziantep in 1994, it has presented hundred kinds of quality carpets to local market and world markets since 1994.
ROZA HALI SAN.
ECE HALI VE TICARET LTD.STI.
METE KIVIRCIK HALIARI.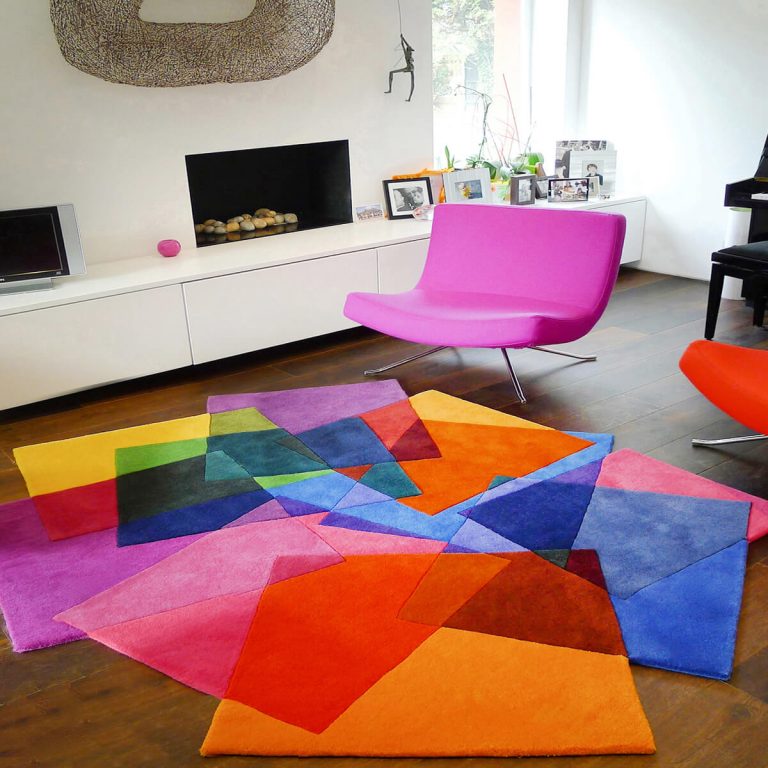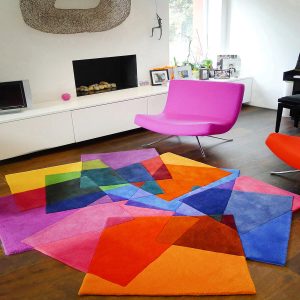 Turkish importers have been exporting to different countries, this importers such as:
How much does it cost to ship a rug from Turkey?
Shipping rugs from turkey become easier now, your rugs can reach on the other side of the world the very next day.
In Turkey the sellers, and carpet shipping companies are always responsible for all shipping, customs and duty costs, you must dealing with a respected and certified carpet dealer of known repute.
International trade movement between Turkey ant the rest of middle east countries has witnessed a great activity in recent years, that's due to the big development that took place in the industrial sector in Turkey.
There are a lot of shipping companies in Turkey, and there is a lot of ways for shipping, so the cost of shipping is different from company to another.
Every company seeks to achieve the best services it provides in the field of shipping at the best prices, to be distinguished from the rest of the companies.
We will present the important companies in Turkey:
GLOBAL SHIPPING COMPANY.
SANA GROUP FOR SHIPPING AND LOGISTICS SERVICES.
AL- SABOUNI TRADING AND SHIPPING COMPANY.
HALABI OGLU SHIPPING COMPANY.
HK AFRICA.
AL BASHA TRADING AND SHIPPING COMPANY.
The investors must determines the best way to ship his goods from the known shipping methods, whether it is air transport, land transport, or sea transport.
Air transport: it's one of the ways for shipping, where the goods are stacked inside the aircraft.
Land transport: it's the process of shipping victims inside or on the back of large trucks using the land routes that connect the countries of the world to each other from one country to another.
Sea transport: it's the process of shipping goods inside containers loaded on the deck of large cargo ships.