For those who entered this article looking for the best specialist inbuy olive oil in bulk;The best specialists in this field from our point of view are:
As for those looking for information and details to benefit him in this field, we list below the information that we hope will benefit you and satisfy your aspirations:
Turkish olive oil company
Want to know Turkish olive oil company and where to buy oil from? Turkey The export of olive oil is one of the most sought-after types of oils in the world, because of its importance to human health, and for this it has a global reputation, many demands it at the global level and not only at the local level, especially Turkey today, through Importing House platform we will introduce you some top of respected names.
There are many local and international olive oil companies and olive oil manufacturers in turkey, including:
Derenduru:
In the Land of Syrus Region, they have been reached and got a lot of experiences from their grandfathers two centuries ago; as they added value from olives collected from nature ground olive groves using traditional natural methods; they produce extra virgin olive oil rich in nutritional values, peroxide and more benefits for your health. They are continuing their value-added extra virgin olive oil in their showroom in Istanbul with " AŞK ", with their " DEREN DURU " brands that positioned for the domestic market, where they are still working for the export channel.
Zeytinyagi:
A Wholesaler of food products in Turkey, founded in 2004, They are operating in these products: Pomegranate Syrup, Soap, Tomato paste, Olive, and Olive oil
Auroraolive:
An experienced foodstuff manufacturer has founded in Aegean region of Turkey, olive oil online buy now, they have started their production with olives and produced pure olive oil and throughout years they have extended the product portfolio for other foodstuff such as pickles, sun dried tomatoes, roasted eggplant, rice stuffed, and vine leaves. They are a supplier who can serve you with variety of vast different foodstuff and who can provide you mixed shipment of these products.
Oliveoilsland:
The corporation, founded in 2003 in Izmir, operates in the olive oil sector and other food products.
Idilyaolive:
If you love the intense flavor of olive oil, you will find here the perfect Extra Virgin Olive Oil for you. It is the most natural and aromatic form of olive oil that brings the health of nature to you. Their Extra Virgin Olive Oil leaves a distinctive flavor on your palate with an acid ratio not exceeding 0.8%. The most important feature of the extra virgin olive oil they offer within this brand is that to be processed within a few hours after collection. Their Extra Virgin Olive Oil, produced with completely natural and healthy methods, preserves all its nutritional values as it is and contains all the vitamins that are very important for health, which also they are provide 100% additive-free extra virgin olive oil.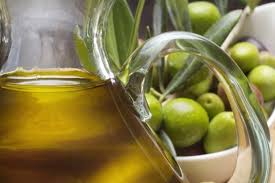 Adelaltamimi:
A Turkish olive oil company, their olives are stored in their quality and taste testing in the laboratory in Turkey, packaged to high hygiene standards and offered for sale, they produce extra virgin olive oil using the latest machinery from the finest types of olives. Using only healthy olives from young trees and choose olives ripe in a suitable climate, areas suitable for olive cultivation and they Pick olives freshly from the tree, manually or mechanically, and never collect olives that have fallen to the ground.
KRISTAL OIL:
It is a respected company and one of Turkish olive oil as it is the first brand that produced Riviera-type olive oil. Also, this brand is a genuine blend of extra virgin olive oil from the north Aegean coast and refined olive oil manufactured at their facilities.
Arnasagro:
A foundation combining a collection of great olive oil which are: Natural Extra Virgin Riccolivo olive oils brought to you from the old olive trees. Vera Oliveoil as it's the Naturel Extra Virgin Olive Oil that are stemming from 350 years of agricultural traditions produces from tasty Aegean olives. The Mill olive oil brand is an extra virgin olive oil rich in vitamins, benefits, taste and flavor, obtained from the Aegean olive trees.
Themill:
They have excellent virgin olive oil with a unique flavor, that comes from the centuries-old olive trees. Olives are collected by hand during early olive harvest and transported immediately to a cold press facility to be squeezed while fresh. The Mill Olive Oil is produced in sanitary facilities using a cold press method without exposing the olives to any heat. This method ensures that the healthy ingredients are preserved in the olives. It is classified as a 100% natural extra virgin olive oil with a maximum pH level of 0.8% and is perfect in taste. The Mill Extra Virgin Olive Oil is offered in various sizes in glass, plastic and tin containers, and has a shelf life of 24 months.
Dlatrade:
A respected distributor, their headquartered in Adana, Turkey, they are operating in the food and beverage, ingredients sector, and works in the sectors of diet, food, olive oil, building materials and tomato paste.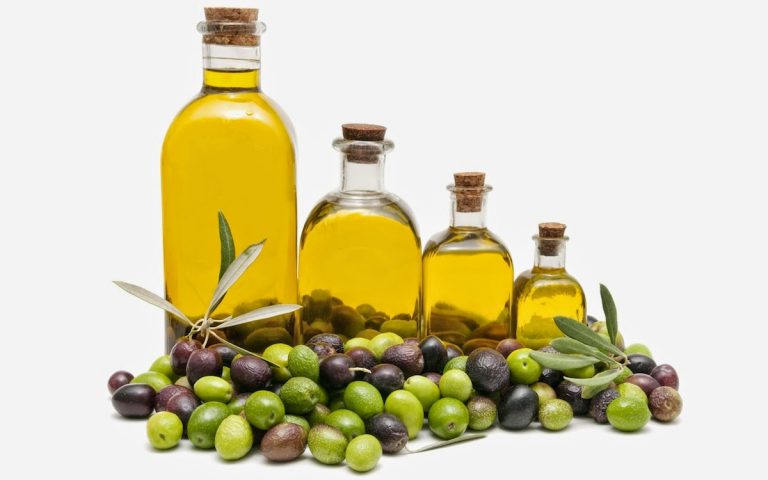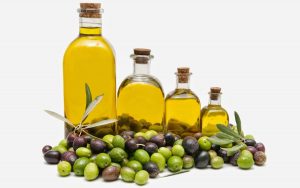 Olive oil brands in Turkey
Bestolio
An Extra Virgin Olive Oil has a golden-green color, with a distinct flavor and a light peppery taste, it retains more true olive taste, and it is balanced acidity < 0,8 %, contains more of the natural vitamins and important minerals found in olives. An olive oil factory in turkey which has been active in the Turkish Food Industry since 1998. The factory located in Akhisar, Manisa, Turkey.
Tariş
Tariş Olive Oil consists more than 30 innovation in the cities Aydın, Çanakkale, İzmir, Manisa and Muğla, they have an organized structure in every level of operation. This brand invites you to discover the unique and different worlds of "North Aegean" and "South Aegean". Because each region has one-of-a-kind flavor to it, some of extra virgin olive oil price in turkey:
Extra Virgin Olive Oil (North Aegean) Taris 750ml $14.99
Extra Virgin Olive Oil (South Aegean) Taris 3lt $39.99
Erkence Extra Virgin Olive Oil (Early Harvest) Taris 500ml $16.99.
Arifoğlu
 They continue the commercial activities today at its headquarters in Avcılar Istanbul, providing hundreds of products to millions of people. Also, continue to expand their variety product like a wide range of Sauces, Pastes and cosmetics products, especially Spices and Herbal teas, Natural Oils, Pekmez and Organic Bee Honey, Pollen and Propolis products.
With a century of experience and knowledge, it's a company which works with passion, it has been manufacturing quality products with utmost care in accordance with its structure bringing together traditional and modern lifestyles. They committed to achieve 100% customer satisfaction with quality displayed at every stage from product supply to production, from packaging to distribution and presentation.
Komili
Komili Mediterranean Flavors Extra Virgin Olive Oil is made from specially produced olives. It's a special olive oil will add a great taste to your dishes, Also, they provide other products like pure olive oil soap from turkey. So Komili brand will ensure that your olive oil dishes, fresh vegetables, pasta and sauces have a unique taste, which you can use in many dishes, fries and salads, appeal to every taste.
Turkish olive oil price ranges from 27.00 USD to 30.00USD, the best olive oil in Turkey is the oils produced by traditional methods and the preservation of the valuable nutritional components of Turkish olives with appropriate acidity. Turkey exports olive oil to more than 85 countries of the world and Turkey's exports of olive oil are estimated at about 18 thousand 500 tons, as the United States of America is one of the largest importers of olive oil, then Germany, Iraq, Romania, the United Arab Emirates and other Arab and foreign countries come for that.
Spain is also among the importing countries of Turkish olive oil, although it is one of the most important countries for olive oil in the world, but it is cooperating, and importing from Turkey, then repackages it and exports it to other countries such as America and the Middle East countries.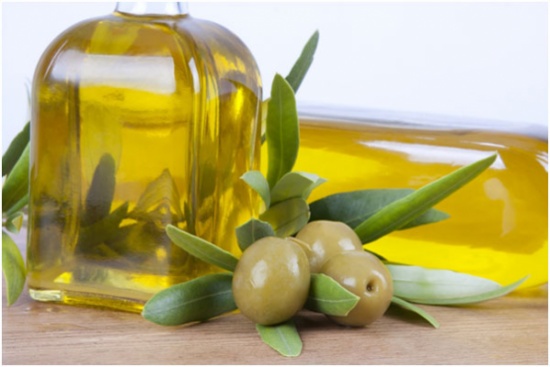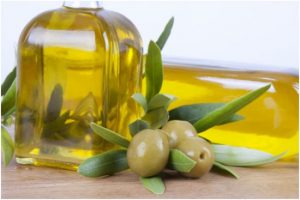 Where to buy Turkish olive oil
Olives and olive oil have an essential place in the life of the Turkish people, especially in the Mediterranean and Aegean regions. Due to the presence of olive trees in these two regions, foods are formed around olive oil. There are popular areas in Turkey that produce organic olive oil from turkey we will mention it below:
Ayvalik city
It is one of the coastal cities famous for growing olives in Turkey, and there are about one million and 750 thousand trees out of the 180 million olive trees grown in Turkey. It is famous for the cultivation of olives as well as the extraction of olive oil, as there are approximately 50 or more olive oil presses in which the oil is squeezed, and 40 thousand tons of olive oil are produced through it.
Aegean region
It is considered one of the most famous areas for production of olive oil in turkey and cultivation in Turkey, as it has fertile soil and a favorable climate for growing olives, so you can invest in olive farms in Turkey. It is considered one of the most famous areas for olive production and cultivation in Turkey, as it has fertile soil and a favorable climate for growing olives, so you can invest in olive farms in Turkey.
The city of Ayvalik
It is one of the coastal cities famous for growing olives in Turkey, and there are about one million and 750 thousand trees out of the 100 million olive trees grown in Turkey.
Hatay Prefecture
It is famous for the cultivation of olives as well as the extraction of olive oil, as It is expected that the production of olive oil will increase by about 50% during the coming years, as The Turkish government is working to encourage the establishment of mills with a sequential system, which is compatible with modern technology In Conclusion, importing olive oil from Turkish olive oil company, it has become one of the most important countries that manufacture it, and it exports it to the rest of the world which you can import olive oil to uk from turkey too at prices that guarantee profit.