For those who entered this article looking for the best specialist in  best top chocolate manufacturers in turkey; The best specialists in this field from our point of view are:
As for those looking for information and details to benefit him in this field, we list below the information that we hope will benefit you and satisfy your aspirations:
 top chocolate manufacturers in turkey
Turkey has the best top chocolate manufacturers in turkey which have a delicious, original taste thanks to carefully selected recipe. So if you want to import from turkey importing-house present you a list of best suppliers…
Turkey has the best top chocolate manufacturers in turkey, which operates in the beverages and powder industry such as: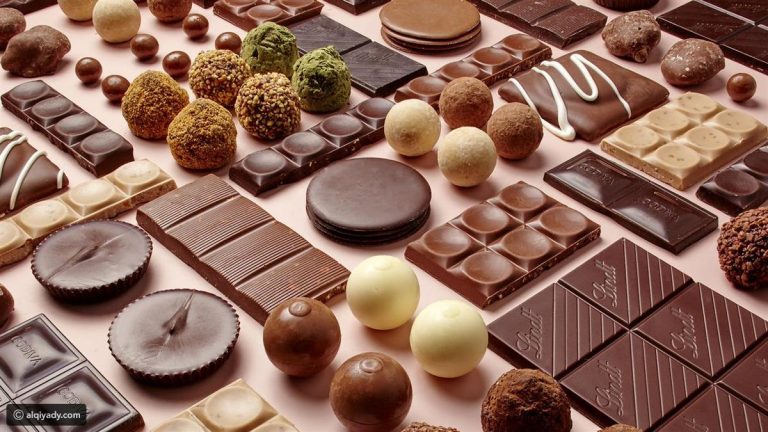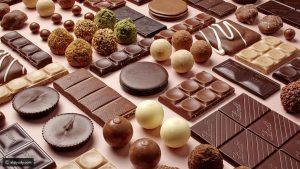 THE ISTANBUL SALE: it's the best chocolate suppliers in turkey and producer, which operates in the coffee, chocolate factory, and non-alcoholic fruit syrups industries.
SONKAR REFRIGERATION: it's a turkey chocolate factory which build a lot of warehouses, cooling storages, milk and milking products cooling storage rooms, chocolate factory cooling storage etc, since 20 years, also it has been planning and producing expert solutions for commercial and industrial refrigeration for supermarkets.
CIKOTECH FOOD MACHINERY: it's one of top chocolate manufacturers in turkey, it designs and manufacturers its machines in its factories.
ARPI CHOCOLATE: it's a factory started before 10 years, it manufactures compound turkey chocolate, cake, and candies, it sells to 26 countries over the world and it has exclusive distributors in most of it, and its goal for now is to reach 50 countries.
ALPER MAKINA: it was founded in Istanbul in 1979, it dealing with cocoa processing machines and chocolate turkeys for sale industry has been serving with the alkylation of cocoa, cocoa oil press, cocoa powder atomizer, powder sugar mill, powder sugar units, and full automatic filling machines.
OZEL CHOCOLATE AND CANDY: It's one of the respected top chocolate manufacturers in turkey, it has been manufacturing different types of sugar and chocolate wholesale market by good knowledge, as it exports its products to more than 20 countries.
BEYBI SEKERLEME: it's founded in 1993, in its 2000 square meter factory, has got full automatic-modern machines for confectionery, it's one of the manufacturers of wafer and best chocolate in turkey, it exports and products mainly to Europe.
KAMILA CHOCOLATE: it has started its production life in kosova in 2008, afterwards in accordance with development of market conditions and demands, in 2012 it has built modern facilities appropriate to contemporary conditions.
MELODI CIKOLATA VE GIDA SAN. LTD. STI: It's one of the biggest producer company of turkey established in Istanbul.
FERAMUZ FOOD: it use Turkish pistachio in chocolate industry.
turkey always love good sweets here the chocolate wholesale stories in turkey.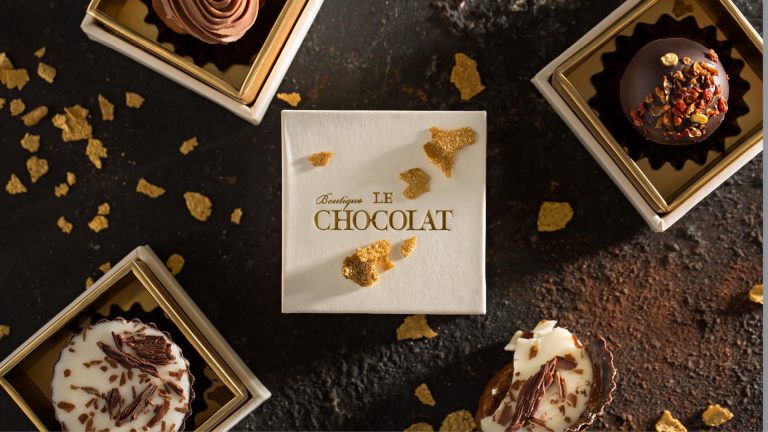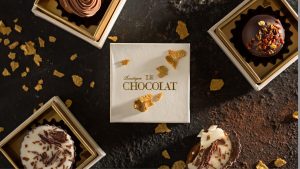 Cikolata dukkani: another small chocolate wholesale store is located in mode on Istanbul's Asia side.
Humalive: In Istanbul's luxurious top chocolate manufacturers in turkey nisantasi neighborhood, Humaliva chocolatier & café is a perfect spot to have a dessert after a tiring day. The store offers a very orginative menu.
Mendel's coffee chocolatier: blending fresh ingredients like hazelnuts and pistachios as well as some unusual ones including watermelon and tahini with Belgium chocolate, the most ordered treats on its menu are the chocolate fruit cups.
Cikolata kahve: this long-time cengelkoy favorite is the ultimate address for the city's best creamy hot chocolate, adorned with calligraphy art.
Rumeli Cikolatacisi: with three branches in Istanbul, the menu features appetizers, breakfast, desserts, sherbets and gourmet coffee, boasting ottoman-era architecture, this chocolatier is one of the best places to buy chocolates for a loved one.
HAZZ: if you want to add a touch to luxury to your chocolate palate, them don't look beyond HAZZ chocolates as your first choice, HAZZ is sure to have the perfect gift for unique occasions, made from high-quality Belgium chocolate.
Tatlistan: featuring a Victorian- style interior, tatlistan chocolatier in the bakery district houses clever chocolate makers set to provided custom- made chocolates for your special someone in any shape you want.
Meshur Beyoglu Cikolatacisi: if you ever a chocolate craving while walking along istiklal avenue this very small take-away chocolatier may save your day. It sells milk or dark chocolate bars filled with large hazelnuts, pistachios, or almonds.
Maia chocolates: head sown to this bustling chocolate shop in Istanbul's cengelkoy neighborhood on the Asian side, adelicious plate of bitter, milk and white chocolate cups surrounded by sliced bananas, strawberries and biscuits.
Godiva: It's available in turkey when you want to add some luxury to your chocolate chosen is available at Godiva, from handmade truffles to dark chocolate.
GOZDA: It's loaded with high quality specialty foods from around turkey.
turkish delight chocolate price:
 Turkish delight, is the top chocolate manufacturers in turkey, it's the perfect chocolate gift for any occasion, chocolate taste varies around the world, you can get 12 full size chocolate bars in a chocolate wholesale price
 for 22.23$.
import chocolate from turkey:
get the latest import from turkey and export data and information of businesses around the world and unlock trade opportunities.
are you seeking for import chocolate from Turkey and want to know best panies in this field , here you are all information you may need about Importing from Turkey
SERIF Haci:
It became popular mainly for semolina halva, and continued to produce: mixing delight, chocolate and various fruit desserts with consistency meticulously and reached today. Hacı Şerif was founded in 1938 in Babadağ, Turkey, Denizli. Local flavours unique to the Aegean region of Turkey were founded in 2011 to deliver all e-merce sites at www.haciserif..t. With its 40 branches, you get the most natural desserts.
Melodi Chocolate
With the new technologies, it continues its development and still goes on. It continues with the same consistency from production to introduction to customers with the HACI ŞER ⁇ F name. In 1957, the groundwork was laid for Melodi Cikolata. They started in Istanbul in 1968 and manufactured chocolate under Melodi's name. they continued investments chocolate with its success, earned the position of the leading boutique chocolate manufacturer and chocolate supplier of Turkey.
Their factory is in Istanbul where the production of their chocolate brands gourmet chocolates, candies and Turkish delights of high quality in hygienic conditions. They have ISO 9001:2008, BRC and HACCP standard certificates received from TUV, as well as stores situated in elite areas such as Besiktas, Kadikoy, Sariyer and Fatih, and warehouses cheap wholesale chocolate suppliers in Turkey.
They are now marketing their collection of goods to Five Stars Hotels, Premium Chocolatiers and the Domestic Market as boutique chocolate makers. They offer special goods to Burger King and Danone, and they are on their worldwide major supply list, and they definitely export to several countries as well.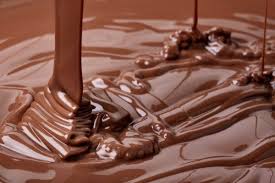 Continuous growth
is one of Tayas' main features. In line with the divisions of marketing, research and development as well as production development, the leading roles for new products and core roles for current product development are played. They provide 1000 people with employment prospects, operating a manufacturing volume of 150 tonnes per day, of which 90 percent are shipped to 130 countries worldwide, chocolate for online sale, not just supplying department shops, but also starting to supply conventional outlets via a logistics infrastructure.
Tayas Tr: -Tayas Tr:
They started in a small workshop in Konya in 1965 and proceeded in Gebze-Kocaeli, where they relocated in 1991. They are also also one of the biggest manufacturers of cocoa and chocolate wholesale, sugar and chocolate goods in Turkey and around the world. They are able to target diverse types of tastes of chocolate with a product variety including more than 250 different varieties while finding tremendous popularity in foreign markets, sourcing from Turkey.
Tayas owes its experience in export to the good quality and hygiene regulation norms that are implemented without promise. Tayas is certified for pliance with FSSC 22000, BRC, IFS, HELAL and ISO 22000 specifications. Tayas considers unconditional consumer loyalty its philosophy and aims to apply this effectively with its willingness to conform with the strictest food codexes in various countries and the performance of prehensive food research. The "Gold Star Quality" award given in Geneva-Switzerland in 2000 proved the popularity of Tayas and reinforced its success to perfection.
Continuous growth is one of Tayas' key features, apart from consistency. Research & Development as well as Production Development teams play guiding positions for emerging products and main roles for the development of existing products, in line with the Marketing Department. With 33,000 m2 of indoor space
Tayas provides 1000 people with employment opportunities and has a manufacturing potential of 150 tonnes per day, of which 90% is shipped to 130 countries worldwide. Tayas not only provides the chain stores in the local market, but has further begun supplying the conventional channels through a logistics system. With its growing product portfolio, Tayas continues its regular attempts to meet larger audiences, develop its market and strive towards a sweeter planet. With the satisfaction of already having delivered the very best, the main focus of Tayas is to continue delivering the best.
Chocolate shops in Turkey
Here is some of online Turkish chocolate and candy shop if you want to buy chocolate online:
GrandTurkishbazaar.
Sultanofbazaar.
Stamboulbazaar.
Worldofsnacks.
Amazon tr.
Turkey chocolate is characterized by many advantages, the most important of which are:
The rich and unique taste that distinguishes it from other food products.
Chocolates contain antioxidants, carbohydrates, caffeine and many nutrients that are beneficial to human health.
And Improving the blood circulation in human body. And about normal shops here you are some of them
Kahve Dünyası:
Kahve dünyası is a coffeehouse chain selling a variety of chocolate candies, offering a chocolate spoon for each coffee served with your choice of bitter or milk chocolate spoon to indulge at home, here you can buy inexpensive chocolate for sale in bulk The sugar-covered pistachio and milk-covered chocolate, lemon, raspberry, coffee, pistachio, and hazelnut-filled bitter or white chocolate make Kahve dünyası popular.
2- Bolçi: Bolçi:
Where will they buy Turkish chocolate? Bolçi is one of the leading chocolate panies and a well-known producer of chocolate that offers its wonderful chocolate items to many hotels and supermarkets with the best Turkish chocolate brands here you can find chocolate on sale .
The store on Beyoğlu's main shopping street, Estiklal Caddesi, offers a wide variety of goods in the shape of mushrooms, including all kinds of candy, chocolate bars and famous chocolate candies if you are looking for the cheapest chocolate they are the right choose .
So, you must research new regional & global markets, and major shipping companies in turkey to find potential industries and expand business.