For those who entered this article looking for the best specialist in importing wholesale furniture from Turkey; The best specialists in this field from our point of view are:
As for those looking for information and details to benefit him in this field, we list below the information that we hope will benefit you and satisfy your aspirations:
School furniture suppliers in Turkey
Many countries around the world flock to import from Turkey, because of the advantages that Turkish furniture has, so you will find many models that satisfy all tastes. There are many school furniture suppliers in turkey so you can import what you want with ease and in very simple ways.
The spread of private and public schools has increased due to the increase in the number of births over the past years. Currently, there are millions of students in different schools, and the number is expected to increase due to the continuous increase in births, so the idea of ​​importing turkish school furniture is an excellent idea and can achieve great profits. Through production conforming to specifications and supplying different schools in large quantities, meaning that one school may ask for more than a thousand pieces, and the profits of the project can also increase through the production of offices that the educational authorities need also in the rooms of managers and administrators. Among the most distinguished furniture companies are the following: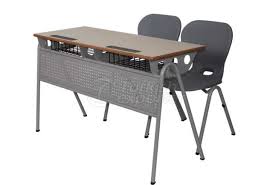 marti school furniture turkey
Their products are produced very comfortably to maintain maximum concentration. It includes features that will keep the student's feet on the ground, to make them see the blackboard easily, to stand easily, and to have the appropriate system to adjust it according to the student's height and the characteristics that maintain easy entry and exit so marti school furniture turkey product is distinguished from others. It is located in Istanbul, Turkey.
Deskwork Corporation
Disk Work began to provide its services in the field of manufacturing and producing modern office and office furniture, and the company produces products with high-end design that are acceptable to customers, and the company has twenty years' experience in this field, and the company's headquarters is located in the city of Mersin in the Akdeniz region so easy to import from turkey.
Cagin Corporation
It is a famous Turkish furniture company, and it is an expert in developing new models, producing office furniture and the company engages in wholesale trade and retail in office furniture in Turkey and all over the world, and the company provides hundreds of different office furniture models: luxurious office tables, chairs, cabinets offices, drawer units, counters and specially designed furniture for hotels, restaurants and schools.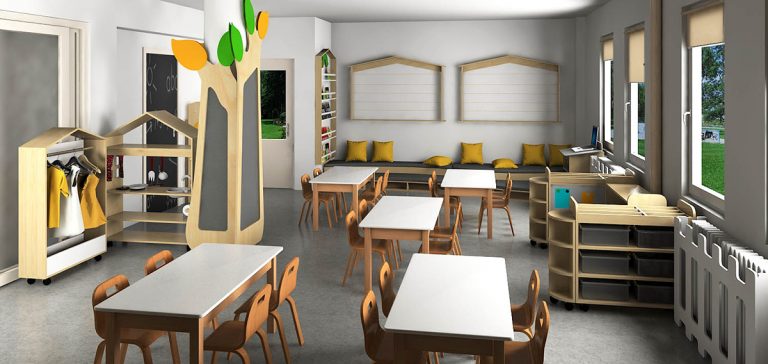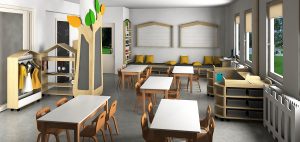 Among the most important factories that you can deal with:
berberogl
The Berberolu factory was established in the year 1972 to provide its services in the field of manufacturing metal and wood furniture for offices and administrative centers, and its area at that time was 150 meters, and in the year 1979 the company moved to its new factory in the industrial zone, and began to produce tables and office chairs. The company is located in the city of Mersin in the Akdeniz region.
Factory lots
The first exhibition of the company was opened by displaying products designed by Italian engineers, and in 1994 the company began producing office furniture, and the company opened an exhibition for office furniture, and in 2010 the company began to present its products and import wholesale furniture, under the name of Lotus Exclusive Office. In 2012, it opened a new showroom and due to the quality of its products, the company exports its products to many countries. In addition to they have boho furniture style.  The company's headquarters are located in Istanbul in the Omraniye area.
Armonna Furniture store
One of the largest furniture manufacturers in Turkey, Armonna was founded in 2004, and it offers one of the largest product assortments in this field to wholesale, import furniture for sale and international interior design companies in many countries all over the world. Armonna Furniture constantly strives to provide its customers with the best values, selection and service in Furniture Industry.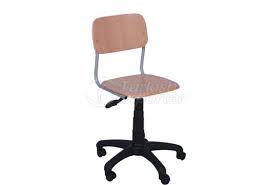 Asortie Furniture
Lovers of luxury and sophistication find their way to this luxurious site, as this company has high-quality and comfortable Turkish furniture, as their products are made of pure wood and handmade. The company's turkish furniture Istanbul products are exported to 32 different countries in the world such as Serbia and the Kingdom of Saudi Arabia, which is one of the most importing countries of furniture from this site, Ukraine and various African countries. The company's furniture is one of the most well-known and respected brands in Turkey.
Dank store
Dunk is one of the famous furniture shops in turkey that is characterized by its modern and elegant designs. They have a wide variety of unique and distinctive modern furniture with many designs, so you can find yourself in front of many options of turkish home decor brands that you can choose from what suits you. It competes with the finest furniture designs around the world in addition to its quality. The store features simple, traditional designs like turkish style bedroom and also for distinctive office designs that help you choose the best furniture that fits your office space and your personal taste.
Furniture in turkey with prices
The prices differ from one place to another and from one factory to another, so when you import furniture from Turkey, you must contact more than one company, and get different offers from companies and factories in order to make sure that you get the best price. It is not required that importing furniture at a low price from Turkish furniture companies is the right choice, so we must first make sure of the quality of the product, and then look at the price. In conclusion, we recommend importing from Turkey, as many countries around the world are rushing to import from Turkey, due to the advantages that Turkish furniture enjoys that you cannot find combined in other furniture.
The Kartell brand:
It was founded in 1949 in Milan, and is a place, where creativity, brilliance, and innovation meet. The combination of these three factors, and their distributive vision made them famous in a short period of time. The thing, that makes KARTELL one of the world's most expensive furniture brands is raw materials.
Boca do Lobo:
One of the most recognizable furniture brands, Boca do Lobo manufactures luxury goods for the rich classes. A team of top designers in the world have made this company one of the finest furniture brands in the world. Her collections are from bedroom furniture, to the dining hall, and luxury living room to elaborate indoor bathrooms. Your lifestyle can be expressed everywhere in your home, such as the dining room, living room, bedroom, and study room, assisted by a wide range of modern, and modern furniture from the Boca Do Lobo. The furnishings of this mark will bring you to the emotional world, because they provide the pleasure you may have forgotten.
Poliform Poliform:
 It is your best option, if you don't want to live in the past anymore, and you want to move on to the modern age. This brand combined the elegant style of the modern era, pulling out the best of both worlds to offer you the most beautiful furniture from Turkey. Why is it one of the biggest brand names? She produces creative furniture using raw materials to transform it into residential, and commercial ventures. This label can be the best choice for those looking for modern, comprehensive products. The company gained popularity in wholesale furniture for retailers a short period of time, and devotes its productive, and creative resources to business, and housing projects.
Edra:
It has become one of the most important furniture brands. She is known for using new products to come up with exquisitely designed furniture. Edra's furniture reflects the beauty of its elegant furniture that appreciates art, and traditional culture. Its products are made of the best reliable materials with an astonishing finesse quite different from the others. Traditional furniture is created in the best possible way, and uses the best materials with the greatest talent of designers, and artisans to create the furniture. The goal of this brand has always been quality in the furniture industry.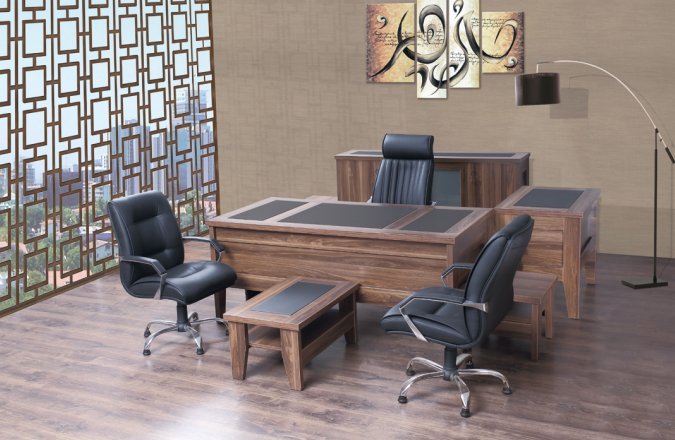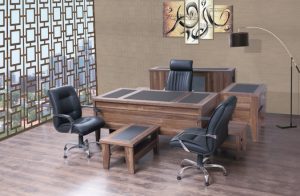 Furniture companies in Istanbul, Turkey:
 This company features very simple designs with innovation, and ingenuity in design, a unique blend of furniture, and furnishings. The primary focus of Stoua's designs is on good wood, such as oak and walnut, and all furniture has natural colours, and soft finishing touches. Stoua Design was founded by Turkish designer Tardo Koman, who began his life designing jewellery in Paris, and then designing works of wood, and metal art in Athens before opening a Turkish furniture shop in Istanbul. He does not use glue in his furniture, but relies on a special technique, that holds furniture together without any adhesive-this furniture lives longer than the glued furniture, and lasts for many years. Stoa Design, based in Galatasaray, Istanbul, offers a unique collection of Turkish wholesale furniture online, and is one of Turkey's most famous furniture companies in many countries.
Ham Turkish Furniture Company:
This company blends luxuriant designs, and traditional Turkish handwork into a distinct set of furniture, and therefore Ham has developed greatly over the years. This company uses some of the best natural materials in his innovative designs, such as fine wood, marble, copper, and natural fabrics, all of which blend into unusual designs. The furniture, home accessories, and lighting sets offered by the company show the beauty of the design, and the accuracy of the finishing touches. The company, and original Ham Gallery are located in Kokorstack, but have several other branches across the country.
It is one of traditional Turkish wholesale furniture companies: If a person is looking for luxurious traditional Turkish furniture, Dodemoismo: is the most appropriate place. Founded in 1975, this company specializes in the manufacture of high-precision hand-made furniture for decoration designers, and interior design companies. Its furniture is of high resolution, excellent quality, and elegant decoration. Buying wholesale furniture from the company's main exhibition, which is located in Belikdozo in the Turkish capital Istanbul is good idea.
Furniture, and Decoration Company, and for the best types of carved wooden furniture. Omar Turkman opened a wood drilling company in 1969, and his son Ahmed learned in this company to carve wood, and make excellent furniture. Turkman founded a furniture, and decoration company in 1980, which features unique, innovative design, and high precision furniture execution. This company manufactures its own furniture at its furniture factory in Kajithan, and exhibits it at a premium wholesale furniture exhibition in Istanbul. But it, also manufactures requisition-specific furniture, and accessories, and is ready to undertake complete furnishing, and decoration projects from the ground up. This success was due to the shop owners' passion for fine furniture, and their keen interest in satisfying customers.
Furniture from Turkey online:
Armonna Furniture's site: It is one of the largest furniture manufacturers in Turkey, and a pioneer in the Turkish furniture market, which was established in 2004. It offers one of the largest product lines in the Turkish furniture market to wholesale, and retail furniture wholesale outlet, and interior design companies in many Arab, and foreign countries, and is considered to be the best Turkish furniture sales site.
Armonna continuously seeks to supply the customers with the best parts in the Turkish furniture market by selecting the best materials in the. They produce cheap furniture online for more than 10 years. Armonna Furniture contributes the individuals to the creation of beautiful homes through its bedroom, dining, living room, and home office suite, that assist in the creation of a home, that is very beautiful, and exquisite, having a well-known Turkish Online furniture site on the Google search engine. In the Armonna Furniture, the person would have thought of selecting furniture made from extraordinary natural materials. It is one of cheap furniture websites.