For those who entered this article looking for the best specialist in olive oil import from turkey

; The best specialists in this field from our point of view are:
As for those looking for information and details to benefit him in this field, we list below the information that we hope will benefit you and satisfy your aspirations:
 olive oil import from turkey
The export of Turkish olive oil is one of the pure oils in the world, and it has a great impact at the global level and at the local level, olive oil import from Turkey considers asone of the most important countries that manufacture it, by exporting it to the rest of the world at reasonable prices, and making it a profitable project, through Importing  House platform we will tell you where to buy Turkish olive oil.
Turkey is the fourth largest country in the cultivation of olives in the world annually, as olives and its oil are used in all food ingredients for the world's kitchens, whether it is in simple breakfast or in bread and appetizers.
Where you find best Turkish olive oil always and strongly in most components of Turkish cuisine, Turkey Trade Directory contains everything that customers want and who wants to import Turkish products, especially Turkish olive oil.
There are many olive oils companies and Turkish olive oil brands in Turkey, including:
May Group:
It's a foundation established back to 1962 in Turkey, which producing: oil like: Sunflower, Soy and Olive, and other products like soap, oil seeds, chemical substances, and cereal products, where the head office, facilities and storage area are established in İkitelli, Istanbul.
An olive oil supplier and manufactures oil, soap and chemicals at world standards. And the oil facility and storage have a production capacity of 50,000 MT in a Year, the total storage capacity of the all products facilities is 15,000 MT, it has international ISO 9001 quality management system.
Aurora Olive:
Aurora Olive is a company and brand with a high experience in the food industry located in the Aegean region of Turkey. They started producing olives and olive oil, and they expanded their products to other foodstuffs like pickles, dried tomatoes, grilled eggplant stuffed with rice, grape leaves and grape leaves stuffed with rice.
Now, they are considered as one of bulk olive oil suppliers who can offer you olive oil and a variety of different foodstuffs who can give you a mixed shipment of these products.
Meras Yag San:
They are an olive oil producer they have been prepared to present their experiences with olive oil to your fertile tables by starting boutique production with their brand Ala'kent.
It has been their biggest responsible and principle to be present and provide the best service by considering your health as their own with high quality and hygiene by ensuring that the flavors of their products grown in the fertile soil of their region remain 100% natural.
They matured, gathered and prepared olive in very good way, and they are pleased that you include their naturalness in your tables, they also offer their products on sale such as Pressed Natural Extra Virgin Olive Oil Can from ₺ 339,80 to ₺ 305.82.
Zade Tr: Üsküdar, Istanbul, Turkey
It's a foundation operating all types of Turkish olive oil quality such as Flavored olive oil, best pure olive oil, coconut oil, sunflower oil, corn oil, peanut butter, industrial oil and canola whose roots back to 80s. Plus they added retail product distribution and wholesale food businesses to its business areas.
They have been established an oil factory on a 24000 m2 open and 6000 m2 closed area, which was founded in 1989 and completed on 1991. They started exporting to many countries such as Denmark, Germany, Sweden, Belgium, Azerbaijan, Kazakhstan, Turkmenistan, Tajikistan, Georgia and Saudi Arabia in 1994.
The annual production capacity was increased to 130 thousand tons with the increase in capacity, it increased more than 20 types of pure and vegetable oil production.
They are currently operating on 102 thousand m2 open and 50 thousand m2 closed area, which they produce olive oil, corn oil, soybean oil, canola oil, cotton oil, hazelnut oil and other herbal mixed oil are produced.
In 2009, a first in Turkey they discovery of the richness of nature, which has been developed as a result of 10 years of R & D. It has put products such as grape seed oil, pomegranate seed oil, pumpkin seed oil, flax seed oil, poppy seed oil, sesame oil, safflower oil, black cumin oil to the market.
Allwell Formulations:
They are working in high quality nutritional supplements, food products, ayurvedic medicine, Oils, herbal and chemical products to serve the society in India supplies Turkish Oils.
Turkey plus olive oil has been identified to have huge benefits for a number of skin conditions and the olive oil will rehydrate and soften the skin.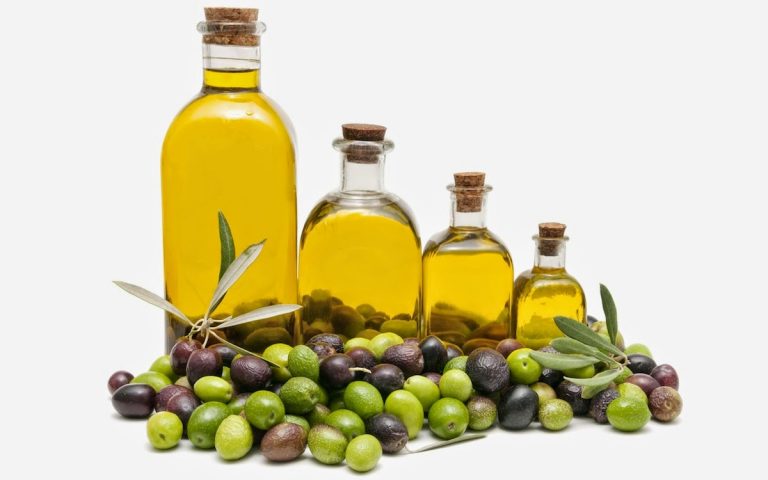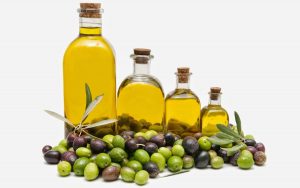 Olive Oils Land-Olive Oil and Table Olives Manufacturing Company:
The company begun by immigration of their family that had lived in the city of Scopje in northern Macedonia, to Akhisar region in Turkey soils in 60s after the second world war. As Akhisar region well-known places in olive and olive oil production.
After they kept on its commercial activities there in Turkey by processing olive harvest especially northern of Izmir by the coast of Aegean Sea, they met the olive oils that is has best quality term of the world
Olive oil has been told by associated with immortality and especially all the civilizations that lived in Turkey soils have always talked about olive and olive oil in their epics and tales, as olive it is passed down with its health, taste and beauty factors and to serve the need of health, beauty and taste of all the humanity, so that they increased their olive production to meet the world need.
They having a great dealership net in all over the world with the brand of Olive Oils Land, that offering the finest olive oil wholesale that is ranged in Turkey soils to consumers with suitable prices. They provide their products to all the people as they can easily (cheaply) as olive oil is very important for human health
Their Factory considers as one of most popular high-quality olive oil manufacturers in the world and the best Olive Oil in the International olive oil market as it is very natural, in addition to, they implant flavors with extra virgin olive oil, for example, sundried tomatoes, garlic, rosemary, lemon, and substance of dark truffle.
They are one of the largest manufacturers of olive oil and table olives in Turkey and having a production and transport capability of 2000 tons and export and packaging their products to multiple areas worldwide.
Their task is to produce pure olive oil and table olives in International Markets, as the olive tree is now more than 6000 years linked to the history and culture of Turkish land and the world and Turkey's finest olive oil is produced using the same traditional way for centuries.
The Company also manufacturer and provide the finest form of olive oil and pure olive oil wholesale that has numerous medicinal benefits including preventing heart disease, reducing the amount of bad Cholesterol, controlling weight, enhancing digestion and boosting stomach-related frameworks, and counteracting discomfort.
They have the natural and pure oil in their factory which It has great benefits for your health, and some individuals ensure that olive oil enables solve bosom, cancer of the prostate and ovarian as evidence of its benefits.
Also, their production includes olive oils and table olives their olive oil generates technically manufacturing with 2 and 3 phase decanters as well as an old-style rock binding.
The company is committed to ensuring that all individuals can achieve olive oil at great cost to humanity and human health their essential operation is producing olive oil and table olives and exporting all over the world.


Olive trees are among the perennial trees in Turkey and are more than 160 years old and are found in the town of Kerka Abash so you can buy Turkish olive oil import from turkey, these famous places producing olives in the first place in Turkey:
Mersin Governorate
There is an olive tree that reached 1656 years old, and it is considered the third oldest olive tree in the world, and it remains fruitful to this day.
The Aegean region
It is considered one of the most famous areas for olive production and cultivation in Turkey, as it has fertile soil and a favorable climate for growing olives, so you can invest in olive farms in Turkey.
Ayvalik city
It is one of the coastal cities that are famous for olive cultivation in Turkey, and there are about one million and 750 thousand trees out of the 180 million olive trees grown in Turkey and produce different types of olives and are exported to all countries of the world.
Hatay Province
It is famous for the cultivation of olives as well as the extraction of olive oil, as there are approximately 55 olive oil presses in it that stick the oil and more than 40 thousand tons of olive oil are produced through it, and it is expected that the production of olive oil will increase in the coming years.
Turkey exports olive oil to many countries in the Arab and European world, and Turkey's exports of olive oil are estimated at about 500 tons, which makes Turkey has many of olive oil distributors.
Where the United States of America is one of the largest importers of olive oil, then comes Germany, then other countries such as Romania, the United Arab Emirates, Spain, and importing it to other countries that are increasingly developing its relations with Turkey.
Turkish olive oil, with its different qualities such as natural, refined and riviera, has been used for thousands of years for its nutritional value, and the quality of olive oil depends on the type of olives used, the conditions of cultivation and the method of olive oil production.
In terms of olive oil prices, the price ranges from 28.00 USD to 30.00USD, and the current reliable olive oil wholesale price in the domestic market in Turkey is around 2.88 USD per kg.
Olive oil produced by traditional methods is the best olive oil in terms of preserving the valuable nutritional components in it, however, virgin oils are considered pure, but not suitable for high temperature foods such as Frying due to its low burning points.
As for using olive oil for frying and at higher temperatures, you can choose oils with higher acidity or Riviera olive oils with an increase in the burning temperature.
In conclusion, in this article, we talked about olive oil import from turkey and mentioned some reliable places to import from.