For those who entered this article looking for the best specialist in Moroccan olive oil wholesale; The best specialists in this field from our point of view are:
As for those looking for information and details to benefit him in this field, we list below the information that we hope will benefit you and satisfy your aspirations:
Moroccan olive oil wholesale
Olive oil producers in morocco aspire to open opportunities for export all over the world, Moroccan olive oil production up to 1.4 million tons in the last year. Through Importing House platform you will find Moroccan olive oil brands.
Olive oil market Morocco:
Olive oil producers in Morocco is afraid to find difficulties in competing in foreign markets this year, with the increase in the domestic production of olives in the current year.
MOROCCAN OLIVE OIL.
MOROCCAN GOURMETS: It's a manufacturer and producer, which operates in the olives oil made in Morocco.
DIVERS DHY LTD: They turn natural organic Argan kernels, to ingredients that don't destroy the earth and that bring out the beauty already exists in you, they are best Moroccan olive oil wholesale.
GTT:
It's a brand for GTT which is leading Moroccan company aspiring to be world one source of 100% pure oil, and other healthy Bio natural products.
LES HUILES DE SAISS: It's a manufacturer and producer, founded in 2009, which operates in olive oil imported from morocco, it also operates in the food, import and export, extra virgin olive oil, and olive growing industries.
AGRO FOOD ASSA: It's an olive oil manufacturers in morocco, which operates in the olives.
AVEIRO MAROC: It's a manufacturer and producer, which operates in the jams industry, it also operates in the vegetables canned in oil, tuna and extra virgin olive oil from morocco Africa.
INOV GREEN SAISS: It's a manufacturer and producer, founded in 2012, which operates in the morocco olive oil for sale, it also operates in extra virgin oil industries.
EURAFIA: It's a manufacturer, which operates in the morocco olive oil for cooking industry, it also operates in the green olives, and black olives industries.
CARTIER SAADA SA: It's a manufacturer and producer, founded in 1947, which operates in the olives industry, it also operates in marketing and export industries.
OK TRADE GROUP: It's a manufacturer and producer, which operates in the olive oil industry.
STE CAPRE OLIVE: It's a manufacturer and producer, which operates in the vegetables industry, it also operates in the olives in brine, capers industries.
LES HUILES D'ESSAOUIRA SARL: It's a manufacturer and producer, founded in 2006, which operates in the vegetable oils industry, it also operates in the extra virgin organic olive oil.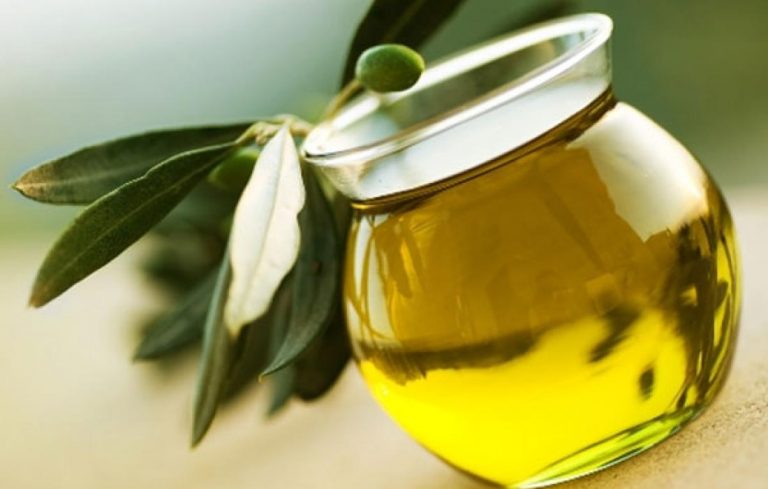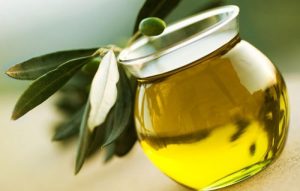 Moroccan olive oil brands:
Olive oil is famous with its benefits, it's rich with the beneficial nutrients for the body, so its types enter all foods, and it's a major ingredient in daily meals.
Extra virgin olive oil: it's the best type of oil, it's extracted from the first olive press, it's high quality and the acidity is 0.8%, and that make these oil is the most expensive oil.
• Virgin olive oil: it comes within the second terms of quality, it extracted in a very natural manner with none modification in its description to retains its style, smell and nutrients.
• Refined olive oil: it comes within the third terms of quality, and it's a virgin vegetable oil however it's acidity it high, and it refined during a chemical means.
Pure olive oil: it's a type of refined olive oil which exposed to heat and its acidity percentage is higher than that of other types, and they add some virgin olive oil to it during its industry.
Light olive oil: this type is prepared by refining it and exposing it to heat, with add a very small percentage of extra virgin olive oil, it has a high percentage of calories.
Olive pomace oil: it extract from leftover olives after being squeezed, it's made by placing it on pistons and centrifuges, and they added to it organic solvents.
Graduate olive oil: it extract from boil the olives for half an hour, spread them and expose them to the sun for 6 hours, before it's squeezed.
Rash oil: it extract from olives fallen before its season, and it's hammered with a stone or a pestle, then the olives boiled in an iron big bowl with constant stirring.
Cold pressed or cold extraction: it wasn't heated over a certain temperature during processing, the difference between the cold extraction and cold pressed is regulated in Europe.
First cold pressed: that's mean that the fruit of the olive was crushed one time.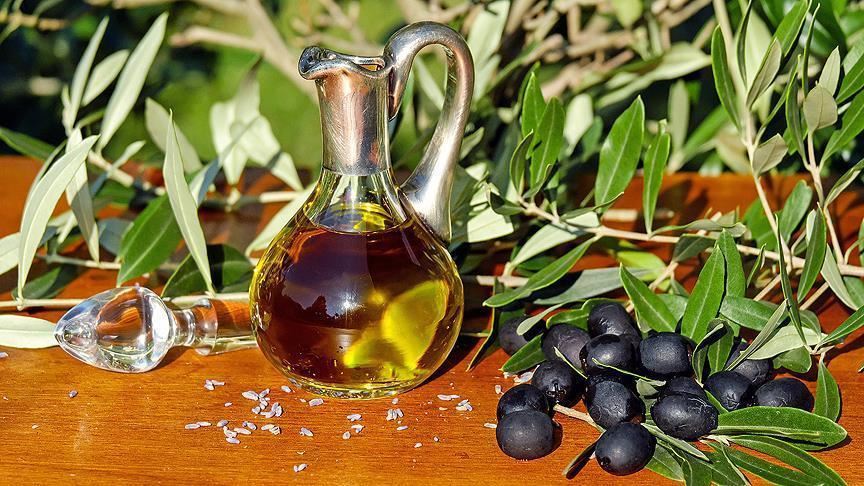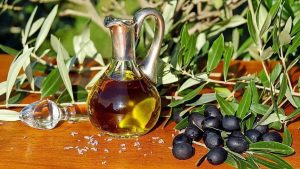 Moroccan olive oil organic:
Olive oil is the most popular vegetable oil, it usually uses in concoction, for frying foods or as a salad sauce, it also used in cosmetics, pharmaceuticals, and soaps. It also used as a fuel for traditional oil lamps, and has additional uses in some religions, the olives is one of three core food plants in Mediterranean cuisine. Olives trees have been grown around the Mediterranean since the 8th millennium BC, the top five producers of olive oil by volume are Spain, Morocco, Turkey, Greece, and Italy.
The installation of olive oil varies with the cultivar, high, time of harvest and extraction process, it consists mainly of oleic acid with smaller amounts of other fatty acids including linoleic acid and palmitic acid. olive trees and oil productions in the eastern Mediterranean can be traced to archives of the ancient city state Syrian city Aleppo. Olive oil is a vital vegetable oil in countries encompassing the Mediterranean, and it forms one in every of the 3 staple food plants of Mediterranean preparation.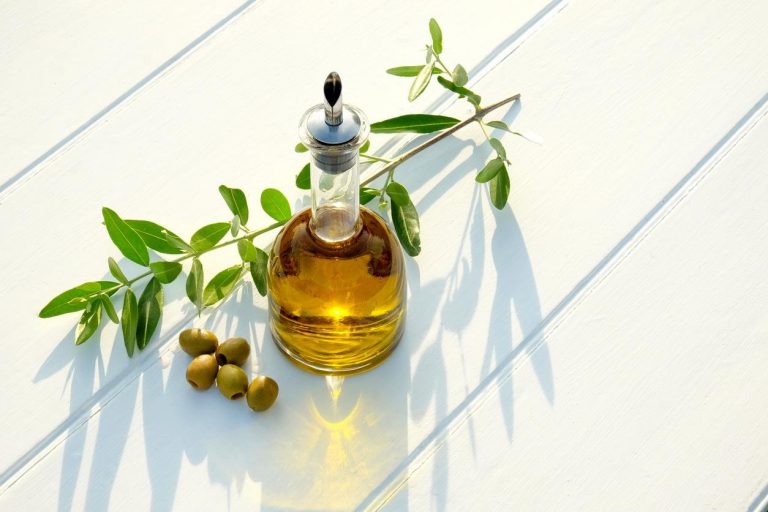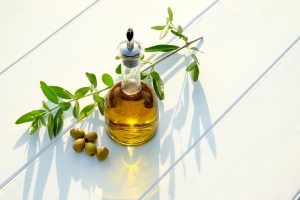 The churches use olive oil for the oil of catechumens and oil of the sick, olive oil mixed with a perfuming agent such as balsam in consecrated by bishops as sacred chrism.
Eastern orthodox Christians still use oil lamps in their churches, home prayer corners and in the cemeteries
The church of Jesus Christ of latter day saints: uses virgin olive oil that has been blessed by the ministry, the olive oil is used for anointing the ill people.
IGLESIA NI CRISTO: uses olive oil to anoint sick, it's blessed by minister of deacon by prayer before anointing to the sick.
The extract process is generally as follows:
The olives are ground into paste using large millstones or steel drums.
It ground with mill stones, the olive paste generally stays under the stones for 30 to 40 minutes, a shorter mashing process may result in a more raw paste that produces less oil and has less ripe taste.
In modern steel drum mills the grinding process rakes about 20 minutes.
Sometimes the produced oil will be filtered to eliminate remaining solid particles that may reduce the shelf life of the product, labels may point to the fact that the oil has not been filtered.
In 2017 world production of virgin oil was 2.586.500 tons, an 18.6% decrease under 2016 global production, Spain produced 1.290.600 tons or 50% of world production. Greece, Italy, Turkey, Morocco, Syria and Tunisia collectively produced 70% of Spain's annual total, in the EU reported in 2007 that there were 1.9 million farms with olive oil groves.
Olive oil industry Morocco:
Morocco is the most countries producing olive in Arab world, in 2016 Morocco come in the first term Arabian, and it comes in the six terms globally, it produce 1.416.000 tons of olive. Morocco has more than a million hectares planted with olives, most of it are concentrated in its mountains region and northern Morocco, in 2016 the cultivated land amounted to about 1.008.000 hectors. Here are some types of olives in Morocco:
MOROCCAN SHOLIN: its shape is oval, united and rounded at the top, it's small, and it's black, the proportion of oils in it is 18-23%.
HAWZIA: it has an oval shape with a round top, the proportion of oils in it is 20%.
EL MANARA: it's small, the proportion of oil in it is 20%.
Morocco gold olive oil: the shape of the bean is rectangular, it's black, and the proportion in it is 17%.
The proportion of Morocco gold extra virgin olive oilin 2019 season was about 200.00 thousand tons, so it comes in the first term Arabian, and the fourth globally. The liter of the olive oil in local market is between 30 to 50 Moroccan dirhams.
Olive oil production in morocco:
Olive oil is especially symbolic in Morocco, it's considered one of the most consumed food stuffs in Moroccan homes, and it can be considered a nutritional legacy as much as it's found in their agricultural fields and kitchens. Olive tree is the most trees planted in Morocco and the estimated area allocated to them is more than 800 thousands hectares, it's almost half of the cultivated area is in mountainous regions.
Olive cultivation and crop harvest contributed to employment in the rural world, reaching the number of positions 380.000 jobs were employed during the 2019 seasons. The major type in Morocco is PECHALIN Moroccan, which constitutes 96% of olive trees, and it uses for duel purposes, to make oil and sapling. And with regard to agricultural environmental needs, olive tree prefer:
Temperature: in winter, olive oil can stand temperature from 8 degrees to 10 degrees, but during the flowering, temperatures closed to 0 degree can make a lot of damages.
Rains: the best that the rains be 600 Mm rain well distributed to obtain good plants.
The light: it want a high light, the orientation of trees and the density of farms are also important factors.
The soil: it must be deep, and has a good balance between microelements and coarse elements.
Through the annual growth round, the olive oil tree goes theoguh these stages:
January and February: induction and orientation and syphilis differentiation.
March: leaf growth and development.
April: full bloom.
May: fruit growth.
September: the start of maturity.
October: maturity of the fruit.
November: fruit harvest.
Finally, despite the development in the production of Moroccan olive oil in recent years, morocco hasn't been able to become the first exporter of olive oil, which made olive oil producers in morocco try to enter the serious markets, and increase the Moroccan olive oil wholesale.