For those who entered this article looking for the best specialist in liquid filling machines ; The best specialists in this field from our point of view are:
As for those looking for information and details to benefit him in this field, we list below the information that we hope will benefit you and satisfy your aspirations:
liquid filling machines
Are you thinking of making a new project that contains wholesale liquid products packing to sell it to many stores or to your own store? as you need to buy liquid filling machines to provide many quantities of liquid products.
If  you want to import from turkey as turkey has very common great companies and manufacturers of best machines, here in our platform House Importing  you can find what you want.
liquid filling machines for sale
Filling machines are operated in hotels, restaurants, and pastry shops, cafes, and in the catering and transportation industries. you can see the liquid filling machine manual in their site.
Various densities of any products such as salad sauces, olive oils, sunflower oils, hazelnut oils, lemon sauces, honey ice-cream sauces, jams, marmalade, particular foodstuffs, ketchup, mayonnaise, honeys, liquid cosmetic products, mustard, etc.,
 Various sizes and weights of products are manufactured. the machines are ideally suitable for packing and filling liquid and paste products like single use pack, portion pack, chocolate and jam stick, honey packing and sachets, machine to pack honey, mayonnaise stick, machine to pack liquid etc.
OKCHEM:
You can find Turkish liquid machines, Wholesale Various High Quality Turkish machines, honey filling and packing machine, and Good after-sale service
They offer Turkish fills all liquid filling machines products from China and other countries around the world.
A wide variety of machines options, you can also submit buying request for the abs sensor and specify your requirement on their website and they will help you find the quality liquid machines suppliers.
There are many suppliers providing machines on okchem.com, mainly located in Asia.
The Turkish suppliers products are most popular in India, Vietnam, Indonesia, Russia, Mexico, United States, Turkey, international shipping companies in turkey, etc.
liquid filling machine manufacturers
HANLAR MAKINE:
It was established in 2005 as a small entrepreneurship of producing filling machines, capping machines, labeling machines in Istanbul.
It's one of the most successful Turkish manufacturers and suppliers of packaging machines.
They offer small scale bottle filling machine and a wide range of high-quality products which are also specifically designed to meet your needs for high flexible applications.
And effectively providing all sales and after sales related services not only in Turkey, Middle East, Europe, also in other wide areas.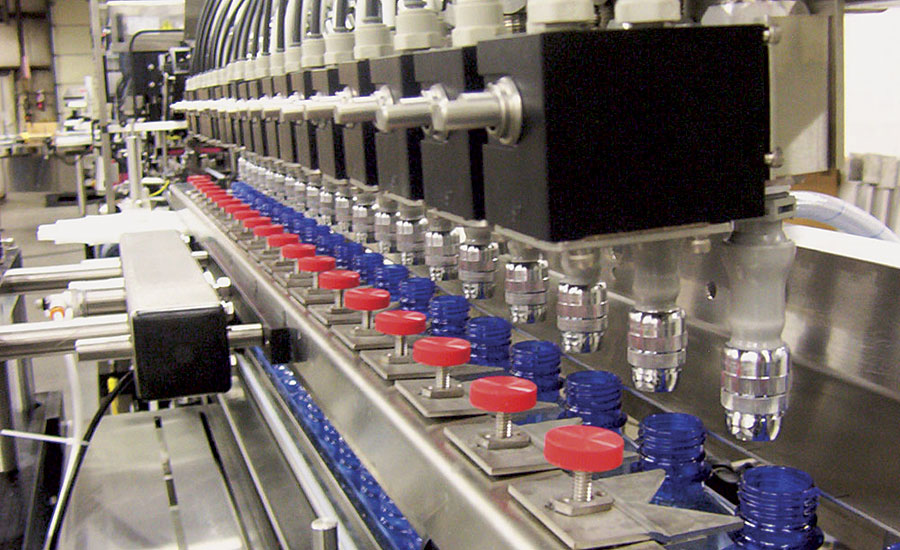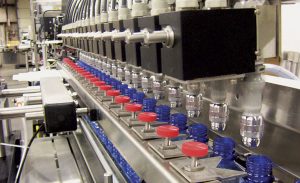 SAB FPM:
Established on 1993 as manufacturer of Filling and Packaging Machines
 SAB FPM one of the leading manufacturers of filling and packaging machines.
SAB FPM machines are built utilizing developed CNC machining equipment used liquid filling line, utilizing state of the art PLC, IPC technologies.
SAB FPM's manufacturing facility is locating in Istanbul, Turkey, with sales and service offices in Egypt, Germany, and Saudi Arabia.
SAB FPM has installations in Turkey, Arab countries and Europe.
ALTUNPACK LTD PACKAGING MACHINERY:
Established in Istanbul, this factor has offered many services to Package Sector since 1999, offering great contribution and service to their country and people with the concept and orientation focusing on the manufacture and production of the package and packing Production: Printing Machine, Stick Pack Machine, Horizontal Dust Filling Machines, Vertical Dust Filling Machines, Horizontal, hot liquid filling machine, stick pack Machines, Sugar Stick Pack Machines.
liquid filling machines market
GDH MAKINA LTD:
They serve a wide range of machines in the machinery sector with different model machines and customized solutions that they produce and sell like semi automatic liquid filling machine
It is a world brand that provides the services we want to you, they serve with its young and dynamic staff, technological developments open, and they have the latest technology that can meet market needs from manual liquid filling machine to latest models and aimed to be one of the most reliable and preferred companies in its sector and have organized its quality policy in this direction by give information and technical support and projects before and after sales so that their products can be serviced continuously and smoothly on time.
HARKOM MAKINA SAN. TIC. LTD. ŞTI:
 Manufacturing the packaging machine in Turkey, In the company they have been manufacturing machines for filling and packing grainy and powder products packaging machines:
Machines for filling and packing and Spices packaging machines, nuts packaging machines, legumes packaging machines, chocolate and sweets packaging machines, powder and granular products packaging machines, pasta packaging machines etc.
We know that prices are different from place to place so we are going to inform you the common prices in the market :
Automatic, Rs 55000/Piece, Rs 1450000/Piece
Semi-Automatic Rs 22000/Piece Rs 120000/Piece
Semi-Automatic Volumetric Liquid Filling Machine. Rs 75,000
Machine Type: Semi-Automatic. Driven Type: Electric. Gross Weight: 275 Kgs
Liquid Filling Machine Automatic Labeling Machine Price China Manufacturer Automatic Liquid Bottle Filling Capping Labeling Machine. US $5000-$30000/ Set.
In the End, we have mentioned you the best liquid filling machines in turkey and some most known prices that common in the markets.
https://www.youtube.com/watch?v=QriapOfdU64