For those who entered this article looking for the best specialist in juice filling machines; The best specialists in this field from our point of view are:
As for those looking for information and details to benefit him in this field, we list below the information that we hope will benefit you and satisfy your aspirations:
juice filling machines
Are you about to open your new project? Are you thinking to open your own beverage store and sell it directly or to supply to other sellers? You know you need juice filling machines to produce many quantities to make your project in this field growth so, are you thinking now to import from turkey? There are great Turkish goods and machines in well-known places that specialized in filling machines Through importing-house platform  you will find what you are searching for.
Filling Machines are the machines that provide the process of filling products of different density into pre-determined containers. Filling Machines are divided into six groups and they are: liquid filling machines, cream and paste filling machines, granule filling machines, sack filling machines, scale filling machines and powder and juice filling machines, Food, cosmetic, pharmaceutical industry and others.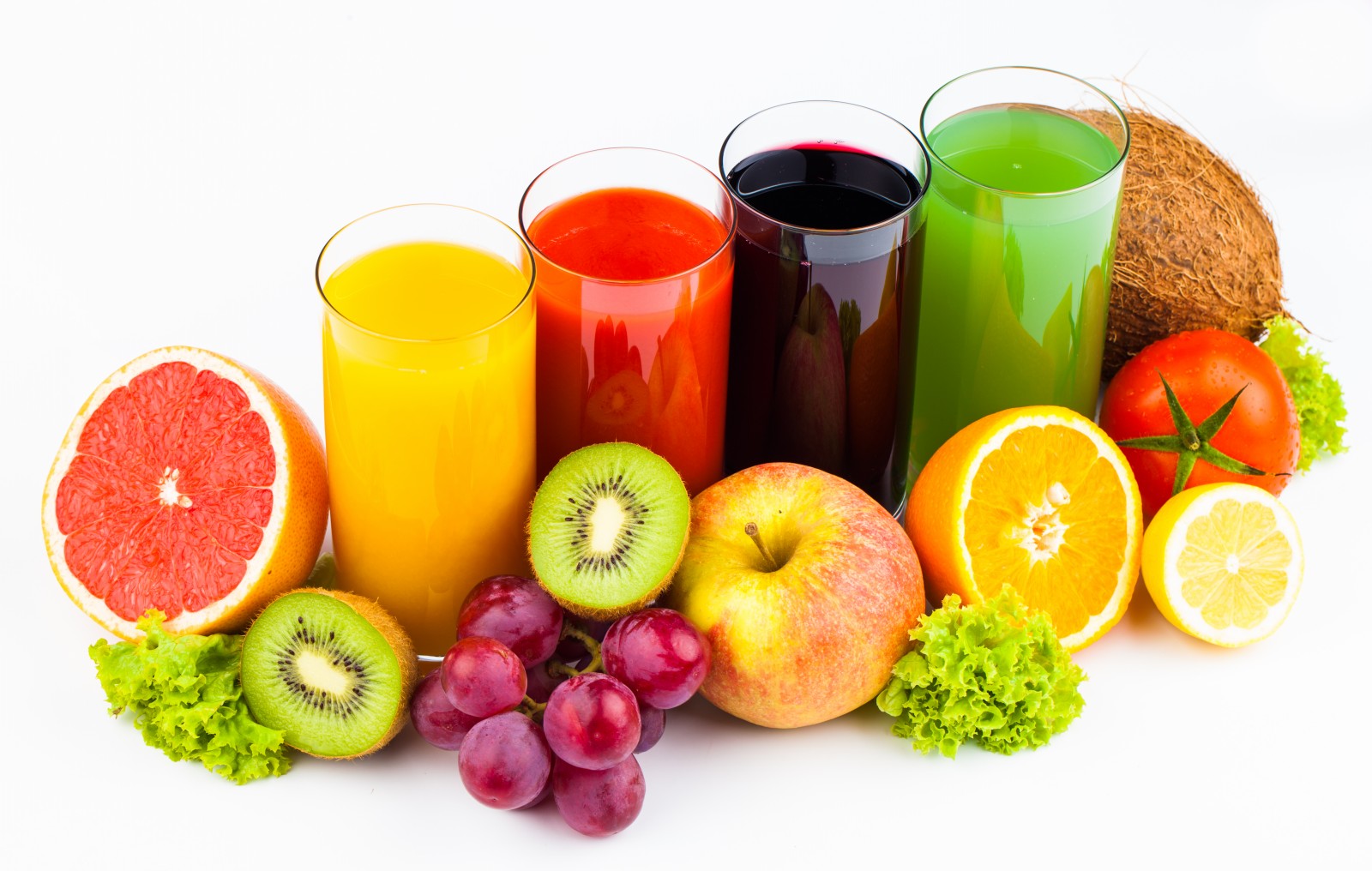 You can find Turkish liquid juice filling machines for sale in these recommended upcoming top manufacturers:
FiloMak
Is a famous Turkish manufacturer of great offers and quality liquid filling solutions like semi-automatic filling machines, automatic filling machines, manual filling machines, automatic capping machines, semi-automatic capping machines, automatic labelling machines and semi-automatic labelling machines, sleeve tunnels, various bottle management units, turntables, etc. Not only do they produce liquid filling equipment, but also supply all the auxiliary units required for a fill line such as cap sorters, cap elevators, in-cap aluminum foil sealers, date coders, shrink packaging machines, boxing machines. They are mainly recognized as the best company in the region for producing corrosive resistant machines like acid cleaners filling, capping and labeling machines.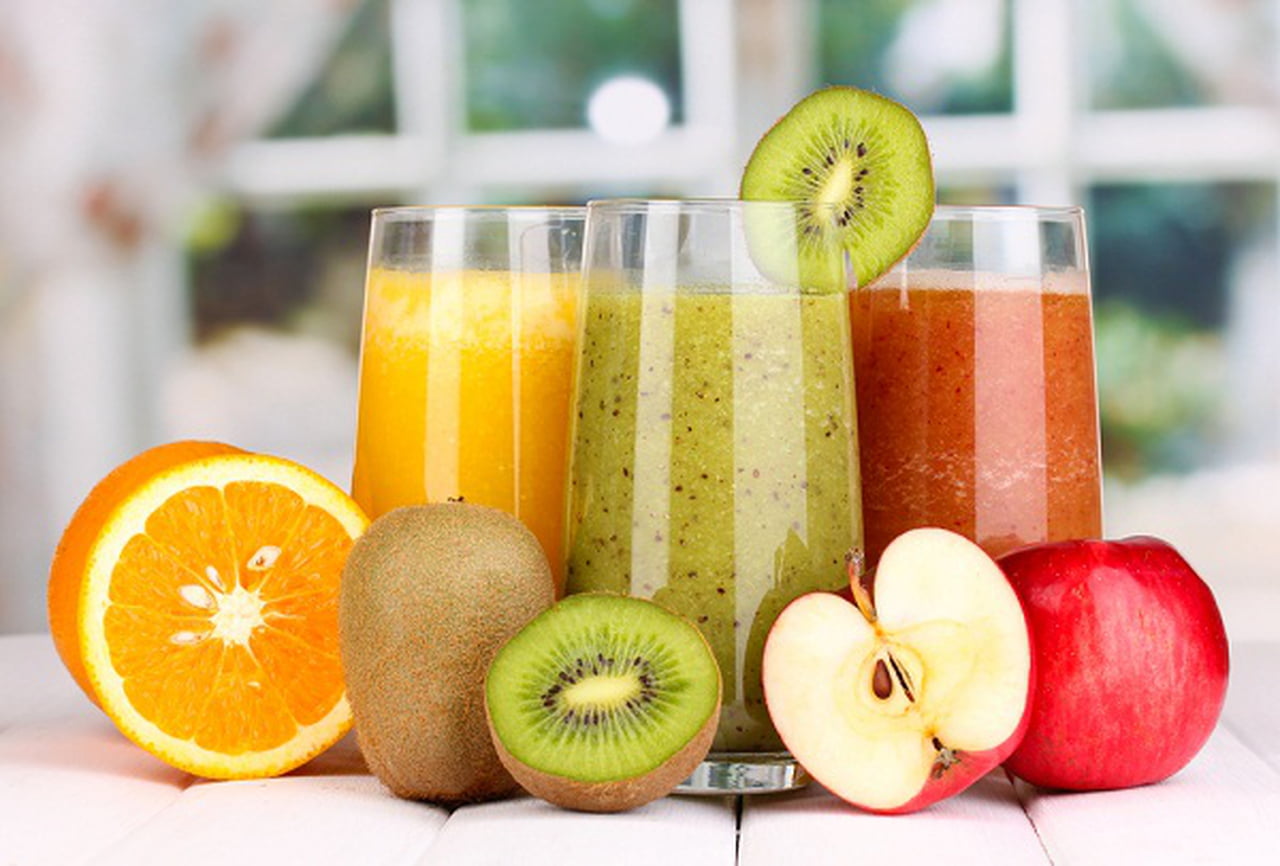 Bereketsan:
This company, which was established as BEREKETSAN MAKİNA in Istanbul, Turkey, organize by continuing to the filling machinery sector, which they started in 1995 in Istanbul Bağcılar in various companies and now has knowledge and experience, based on its advanced staff and vast experience, with the production of packaging machines for pharmaceutical, cosmetics, food, chemistry and various turkey products list sectors of filling machines. Their machines are widely used in filling and capping fields in FOOD, PHARMACEUTICAL industries, especially in CHEMICAL and COSMETIC industries.
ARDOLET
 ARDOLET is the factory that producing and establishing turnkey factories with its significant experience in bottling systems, 400 m2 closed area production facilities, machinery that can prepare all the machines for Vasser, Fruit, Juice filling machines, Oil, Detergent, Preserves,
Ketchup, Mayonnaise within its own structure, and experienced staff.
Their pre-offer service, and best at prices they offer which starts with the projecting of your dream facilities, turns into a lifetime togetherness after the contract phase. Their facilities and their products are guaranteed and non-guaranteed service with a telephone instead of Turkey are given every 24 hours. Main Products in that factory are:
Filling Line (carbonated non-carbonated)
• Rinsing Machines
• Filling Machines
• Capping Machines
• Labelling Machines
• Depalletizing Machines
• Palletizing Machines
• Cooling Tunnels
• Pasteurizing Tunnels
• Conveying Systems Air
• Conveyors
SEFA MAKİNA:
Sefa Machine has been manufacturing bottling lines including washing, filling, capping, labelling machines and equipment, for many years. It is your solution partner offers optimum projects to customers in İzmir with specialists, technical staff and service. Sefa Machine manufactures;
Monobloc rinse (MARS Rinser, Filler and Capper is used for bottling water, fruit juice, liquid oil, drink non-alcohol and other non-carbonated liquids up to 2 lt. Suitable for glass bottle, PET and PVC) and rinse (Due to the bottling liquid, pure water, sterile air, nitrogen or any other liquid can be used by the rinse).
Filler (Due to the bottling liquid)
• Cool vacuum system
• Naturel flow (gravity) system
• Hot filling (90 °C)
• Weight controlling (load cell) system
• Flow controlling (flowmeter) system
• Volumetric filling system
Capper (Due to the cap model)
• Plastic screw
• Plastic Press on
• Aluminum screw
• Metal crown
• Cork
Turret collections are suitable to the Monoblock. And Fully automatic filling machines varies in a big volume range, Fully automatic capping machines, Fully automatic linear labelling machines, and Bottle Conveyors.
GENERAL SPECIFICATIONS:
Machine part touching to product are completely clad in stainless stell.
2. The speed control adjusting by frequency controlling invertors.
3. Touch screen and PLC control operator panel.
4. "No bottle-no injection" system on the rinse part.
5. Original filling ventils for dedicated liquid.
6. Closed period circulation CIP system with sanitation pots. (Optional)
7. High level security due to European standard, no run when the door open.
All their Products producing are:
Palletizing and Depalletizing Machines
• Bottle Rinsing and Washing Machines
• Capping Machines
• Beverage, Carbonated Beverage Filling Lines
• Fruit Juice Filling Lines (Hot Fill Juice Line)
• Spring Water Filling Line
• Edible Oil Filling Line
• Sticker Labelling Machine
• Roll-Fed Opp Plastic Labelling Machine
• Mixing and Carbonating Unit
• Air Conveyors for Empty Bottles
• Full Bottle Conveyors and Accumulation Conveyors
• Carton Box, Case and Pallet Conveyors
• Complete Bottling Lines.
HANLAR MAKINE:
It was established in 2005 as small entrepreneurship for purpose of producing filling machines, capping machines, labeling machines in Istanbul/Turkey. Currently HANLAR MAKINE is one of the most successful Turkish manufacturers and suppliers of packaging machines. In addition, they offer a range of high-quality products which are also specifically designed to meet the customer needs for high flexible applications. Also, the effectively of providing all sales and after sales related services not only in Turkey and North Africa, Middle East, East Europe, CIS countries, also in extent of geographical areas including Turkish countries and Middle Africa.
ERSEY MAKINA:
All products from PET bottle filling lines to carboy filling lines, from gas filling lines to palatize machines, from fully automatic labeling machines to casing and packing machines are under the warranty of Ersey Makina. Europe, Turkey and the Middle East with its own sales and marketing network Ersey Machine, eighty percent of production is exported. In addition to its standard production, Ersey Makina makes special production in line with the request of its customer and has CE quality certificates.
You can find FRUIT JUICE FILLING MACHINES (HOT):
As the nozzles for fruit juice filling are designed to fill 80-90 C ° and have a flow adjustment system. It is ensured that the fruit juice is constantly circulated so that it does not cool.
(Twister Conveyor)
It is a linear conveyor with rubber pallets that makes the bottles tilted 90 ° and shake (+, -) 10 ° for a minimum of 30 seconds in order to transmit the same heat to the cold screwed caps of the hot-filled fruit juice bottles coming from the line (cap sterilization). It is suitable for bottle sizes from 0.25 lt to 1-lt without the need for any wound.
(Cooling Tunnel)
It is a mesh band tunnel that cools the hot-filled fruit juice bottles by rinsing with water. The length can vary from 7 meters to 15 meters depending on the capacity. It is sent back to the shower by circulation. The conveyor with mesh belt inlet and outlet is suitable for bottles of all sizes and sizes.
(Accumulation Table)
It is a fully automatic rotary table that ensures the continuous flow of the line in order not to be adversely affected by the interruptions that may occur in the main machines at both ends of the line by collecting and spending bottles on it. The bottles that come freely on the tray from the inlet line go to the exit line by moving around the edge of the tray.
During deposition, the spring in the middle of the tray closes and makes room for the bottles. When the spring is released, it sends the bottles around the table to the exit line with an air shock absorber. This accumulation table with a diameter of max 1.5 meters is suitable for all bottle sizes without any adjustment.
SERVE MAKINE:
Can Filling Machines, Chemical Filling Machines, Chemical Liquid Filling Machines, Filling Machines, Fruit Juice Facilities, Fully Automatic Liquid Filling Machines, Honey Filling Machines, Jam Filling Machines, Juice Filling Machines, Labeling Machines, Liquid Filling Machines, Liquid Food Filling Machines, Petroleum Product Filling Machines, and Semi-Automatic Filling Machines.
FARMATEK MAKINE LTD. STI:
This company is supplier and exporter of filling machine, automatic filling machine, automatic injectable filling machines, liquid and juice filling machines, automatic liquid filling machine, perfume filling machines, labelling machines, packaging machines, packing machines, aluminum foil machines… They also will be glad to be your reliable and regular supplier for your requirements.
AYMAKSAN AYLA MAKINE:
They Manufacturer of filling machines for liquids and semi-liquids, capping machines for packages, labelling machines, process machines. They are suitable for use in businesses serving in their sectors. In addition to filling machines, you can also browse our capping and labeling machines such as:
manual juice filling machine WITH 2 NOZZLES
Manual Filling Machine with 2 Nozzles; It is a manual machine. The product packaging is placed under the nozzles by the personnel and it is filled with the pedal. It is a simple machine to use. The amount of production capacity varies depending on the working speed of the personnel working at the machine.Machine Features: – Manual Filling Machine with 2 Nozzles has a production capacity of 20-40 per minute and these numbers may vary in capacity depending on the work for mini bottle filling machine.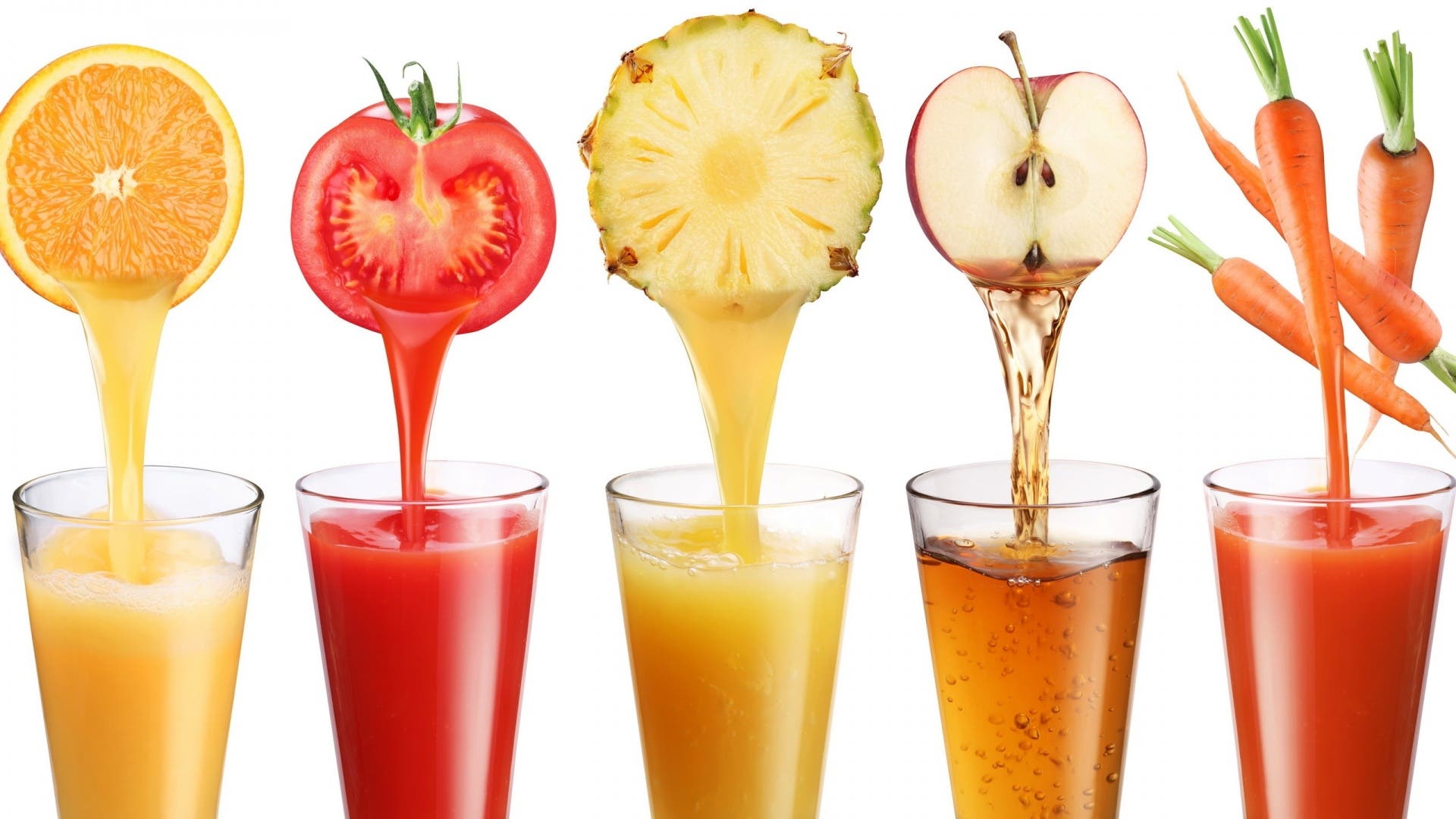 You can perform the filling process of products with different viscosity in the desired weight in a hygienic, fast and rapid manner with this machine. The weight range is between 100cc-1000cc. It is a machine suitable for filling liquid and semi-liquid products that do not require very high temperatures. The machine can operate in two ways, manual and semi-automatic. When you want to work manually, you can perform the filling process by adjusting the time semi-automatically while the filling process is carried out through the pedal connected to the machine.
The machine has mechanical adjustments and is very simple to use. The nozzle height can be adjusted Since it can be disassembled and reassembled quickly, it can be cleaned quickly and easily. Thanks to the emergency button, the machine can be switched off immediately when necessary. The machine has a nozzle system that does not drip. In this way, the product filled in the package does not drip and eliminates the possibility of wasting in grams during the filling phase.
It has a volumetric and pneumatic operating system.
The machine body and the places in contact with the product are stainless (AISI 304), and some necessary parts are made of steel and plastic if deemed necessary.
Different nozzle types are available according to the product type.
Grammage precision is ± 3%.
It works with pneumatic air (6 bar).
Usage areas: –
With 2 Nozzle Manual Filling Machine, you can fill all liquid and semi-liquid products belonging to cosmetics, chemistry, food, industry, medicine and cleaning industries. (honey, molasses, pomegranate syrup, jam, shampoo, tahini, cream, fruit juice, turnip, liquid soap, mineral oil, oil, syrup, thinner, olive oil, softener, cologne, antibacterial gel filling, etc.)
MANUAL MINI FILLING MACHINE
As it can use as a small juice filling machine, Manual Mini Filling Machine; It is a filling machine for filling the packages in certain dimensions by placing them under the machine with human power. Filling can be done by means of the pedal, as well as the semi-automatic system of the machine. Thanks to the semi-automatic system, it can fill at the speed and size set without pressing the pedal.
FOUR NOZZLE FILLING MACHINES:
It can use as mango juice filling machine Semi-Automatic Four Nozzle Filling Machine; After the bottles placed under the manual filling nozzles are filled in the desired weight, the bottles from the filling machine are put on the conveyor line and reach the capping machine. In the table top liquid filling machine closing machine, the closing process is done with the pedal.
Machine Features: –
⦁ With the semi-automatic four nozzle filling machine, 70-80 filling processes can be carried out per minute. (These figures vary depending on the study)
⦁ It can fill the package with minimum 200cc and maximum 1000cc weight product.
⦁ Filling process is carried out by means of a pedal.
⦁ It has easy usage thanks to its easy mechanical adjustments.
⦁ It has a stainless machine body.
⦁ There are different nozzle types according to the products and they do not require air and electricity.
⦁ It has volumetric working type.
Semi-automatic 4 nozzle filling machine; They are suitable machines for liquid filling machine and every industry including pharmaceutical, cosmetic, food, beverage and other industries.
All these machines you can find it in (BEREKETSAN MAKİNA) they have the best machines for all of use.
4 nozzle juice packing machine
You can find 4 Nozzle Juice Filling Machine, Packaging Type: Bottle, Capacity: 1000-1500 Bottle/Hr, Rs 90,000/Unit the best liquid filling machine in India Mart as this site has plenty of suppliers from all around the world
Product Specification:
Capacity, 1000-1500 Bottle/hr
Usage/Application, Food Industries
Packaging Type, Bottle
Brand, Balaji Enterprise
Machine Type, Semi-Automatic
Material, Mild Steel
Driven Type, Electric
Phase, 1-3
Voltage, 220-400 V
Power, 1-5 KW
Frequency, 50 Hz
Surface Finish, Powder Coated
And for this machine it belongs to Balaji Enterprises company as it was established in the year 2015 at Pune, Maharashtra, "Balaji Enterprises" is a Proprietorship based firm. Engaged as the foremost Manufacturer of Packaging Machine, Sanitary Napkin Vending Machine, Juice Filling Machine and many more of Industrial filling machines.
Their products are high in demand in order to their premium quality and affordable prices. in top of that, they ensure to timely deliver these products to their clients, through this they have gained a huge clients base in the market. Such as: The Filling Machines, Automatic Juice Pouch Filling Machine, Juice Bottle Filling Machine, automatic juice filling machine, and Shaped Pouch Filling Machine.
juice filling machine price
Are you looking for good offering of Best Price and Good Quality? We must tell you that the prices and good offers it differs from place to place, so that you should deal with many suppliers and companies as there are many of turkish products online to ask for your product and make a deal with the latest price they will give you especially if you will buy in as wholesaler.
We will show you some usual price in India mart popular website:
As for Juice Machine for Filling is Approx. Rs 2.2 Lakh / Unit
Automatic Machine is Approx. Rs 90,000 / Unit
In conclusion, we hope that we have mentioned for you the information you need for juice filling machines and the best Turkish companies you should deal with. again, we will be reminding you to get the latest price from differs places after you contact with those were mentioned suppliers and machines manufacturers in turkey.