For those who entered this article looking for the best specialist in importing olive oil into Australia ; The best specialists in this field from our point of view are:
As for those looking for information and details to benefit him in this field, we list below the information that we hope will benefit you and satisfy your aspirations:
importing olive oil into Australia
Are you interesting in importing olive oil into Australia ?
As Australia started producing olive oil in around 1997, and in those previous years since then, their production has increased from 500 ton to 21,000 ton but also still import from other countries where Turkey one of them.
Through Importing House platform, we are going to provide you with useful information about all what you need.
As Turkey is one of the most prominent producers of olive oil in the world and certainly one of the oldest cities known for their cultivate olives. There are a wide variety of manufacturing process of olive oil available in Turkey and so it is beneficial to be familiar with some of the terms and processes contributory in its production.
Which Australia's imports of olive oil increased?
 On the other hand, Spain, Italy and Turkey are Australia's most suppliers, accounting for 90% of the total, followed by Greece and the rest of the countries with less than 2%. Also, it increases in Lebanon.
We will let you know Where to buy olive oil bulk wholesale and mention some of Turkish suppliers and company that operating on olive oil trade which it could be importing olive oil into Australia:
Blue Inventure trade:
The World is wide open for your own business Blue Inventure Trading as it is one of the Turkey's newest leading trading companies especially in Copper homeware and Personal Healthcare sector in Turkey.
They are constantly widening their portfolio with local exporters reaching them across all over the country and connect them with global buyers, assisting local manufacturers to sell their product in global marketplaces. Consistently they are connecting the thousands of small business owners with globally known companies.
Mavras Zeytin:
Mavras is the brand of a family who work in of olives sector, their family name in Mavrazade Crete Island. As; When they arrived to the Republic of Turkey with the surname law with Exchange 30s, they issued last name, Mavras as is the combination of their family name with the Mavraza.
The quality of their products comes from their tenacious olive trees which it can be producing the best type of olive oil, their olives grown on the slopes of the Kaz Mountains, as popular with the world's oxygen source, on the slopes steep to the sun, closed to the northern winds, taste with all their naturalness. their olive oils obtained from the olives of Küçükkuyu region bring the soft and pure taste to your palate.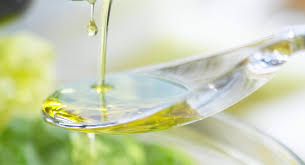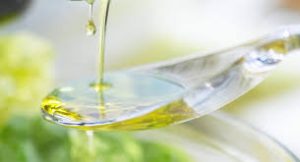 Bestolio:
One of olive oil bulk suppliers which produce and promote all types of Olive Oil in retail and bulk packaging under their own registered brands. and they make their production for local and international markets. Their products sell in local market and also export all around the world.
Riccolivo:
An olive oil product that is worth very much, as the quality of olives from the fertile lands of the Aegean region comes together with the cold pressing, it becomes an unmissable opportunity for enterprises who want to acquire a franchise, Its known for the most real olive oil brands.
Anorikan:
It was founded in Izmir and the company has been active in the same city and Istanbul along with a strong supplier network locally. Since 2010, Our Company has been supplying and exporting high-quality food Agricultural products from domestic and international sources.
Greeny trade:
A professional trading foundation which engaged in the import and export mainly between Turkey and China. Provides supply chain management services and Manufacturing sourcing which successfully integrate the following sectors: Consulting, all kind of Business, Foreign Trade Services, Quality Control, Insurance, Logistics and Distribution Channel Assistance.
They help fulfill the individualized demands and requirements of customers. The company has developed all-around services from design, integration, optimization, and reconfiguration to implementation of the supply chain projects and to be an individualized and ecological supply chain management expert.
Also, the company aims to work with ecological resources and ethical supply chain partners in order to create sustainable business relationships with its clients.
Zade Tr (Helvacızade):
They have been operating in the production sector with the production of halva for years. In the 1950s, they added retail product distribution and wholesale food businesses to its business areas.
They transformed its earnings into investments, established an oil factory on a 24000 m2 open and 6000 m2 closed area, which was founded in 1989 and completed 1991. Their oil factory started production with a capacity of 20000 tons per year.
They are exporting to many countries like Denmark, Germany, Sweden, Belgium, Azerbaijan, Kazakhstan, Turkmenistan, Tajikistan, Georgia and Saudi Arabia, etc.
With the facilities added in line with the demand in the market, the annual production capacity was increased to 130 thousand tons in 2003. With the increase in capacity, it increased to 24 types of vegetable oil production including: Sunflower oil, Olive Oil, Extra virgin olive oil, Corn Oil, Soybean Oil, Canola Oil, Cotton Oil, Hazelnut Oil and herbal mixed oil are produced.
Zade Vital brand, it has brought together more than 170 form options, including 23 cold presses and 16 organic cold presses, with doctors and pharmacists since 2012. also, they obtained the first traditional herbal medicinal product of a medicinal product success in getting license from the Ministry of Health in Turkey.
Nora foods:
Established in 2008, it is a company manufactures more than 200 different products in Turkey with 45 different plants around Turkey, their team of dedicated food specialist's work to maintain the quality.
They work with retailers, importers, wholesalers and distributors in different countries.
They are the first company in Turkey who is certified by an international organic certification institution, their products are certified halal their olive oil is Organic Olive Oil 500ml for 39.99 ₺.
The Australian industry has grown and development from a cottage industry to a technically sophisticated industry that is increasingly export and import focused. the quality of Australian olive oil has improved, and production to the point where high quality and proper Australian extra virgin olive oil is now widely accessible to consumers both in Australia and Internationally.
As there is significant scope for further growth in expanding domestic and international markets, effective strategies that could be used to inspire domestic and international consumers to switch from European to the Australian product also need to be investigated in order to grow demand.
If you want to import olive oil into Australia from Importers of olive oil, must take the following steps:
Determine the appropriate olive oil that they wish to import.
Collecting information about everything related to quality standards, requirements, sealing of the goods, specifications of packaging and placing of trademarks on the product, import licenses, and all other certificates required for import.
And to ascertain whether there are any agreements or trade arrangements signed before, whether complete exemption from customs duties, or reductions in fees when importing from a specific country.
Negotiate with the foreign exporter and agree with him on the terms and conditions of the contract, including quantity, quality, packaging, seal and trademark on the product, prices, payment terms, mode of transportation, and payment of freight costs.
Obtaining all necessary documents, licenses and certificates for import. Obtaining a foreign trade exchange registration.
Communicate with the goods clearance agent, to confirm the information collected, and to gain information about customs duties and taxes, import requirements and procedures.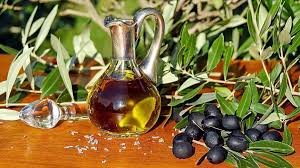 Steps to import from Turkey: –
1- Search online at the point of import via the Internet, or even by traveling to the exporting country for the supplier, company, or factory that offers you the desired olive oil at the best possible price. Do not rush and spend a lot of time searching to reach the best possible source of goods.
2- When communicating electronically with any of the Turkish factories and companies to obtain a quote, it is necessary that you communicate in the name of your company, as communicating with the name and e-mail of the company guarantees the seriousness of the dealings. Thus, you get serious offers from companies.
3- You must have knowledge of the specifications of the olive oil that you want to import, for example determining everything related to the product such as the quantity, types, taste, quality and quality of production, so do not leave such matters to the sellers.
4- You have to specify the port of shipment for the seller, and you must have documents related to the incoming shipments to prove ownership of the shipment.
5- You pay customs dues on your shipment, and then you will get if that shipment is released and then you can move it to a safe store or distributing it to the merchants, or start marketing it to retailers.
When you committed to those tips for importing olive oil into Australia you should choose one of shipping companies where there are many in Turkey which it including:
Gemline Shipping Trading:
It was founded in 1996 in Turkey with a goal of exceeding their customers' expectations by providing complete global shipping and logistics services.
Mycretangoods:
A company shipping olive oil from Greece to Australia and other non-EU countries from €29,50 via Greek national postal service (2kg / 10-15 days) from €36,50 via DHL Express (2kg / 2-4 days)
Argo Piraeus:
The substantial rise of olive oil production and export, packaging and shipping of Greek olive oil to the USA, Canada and Australia.
Their widespread network of partners ensures safe and timely transportation of the product to their warehouses near the port of Piraeus as olive oil is a delicate product. To maintain its flavor, taste and color, great attention is required to the storage and management of the product.
The company undertakes the dispatch of olive oil in all packages, from barrels to glass bottles. their experienced personnel have the capacity of transfusing the product in special containers available.
Farship:
It is a shipping company in Istanbul, Turkey that has been providing services in this field for more than twenty years to help companies and people transport their goods from Turkey easily and effortlessly. Conducting all customs transactions, customs clearance and exporting goods from Turkey to all countries.
They strive to develop their services continuously, so they have obtained an agency from the international shipping companies DHL, FedEx, UPS, TNT, and they are now carrying out express air freight through them to provide distinguished services in shipping while reducing the burden of freight rates on the carrier.
Alfareslojistik:
A shipping company operating in the logistics sector in the world strives to provide air and sea freight services in Turkey and to be the reliable logistical support for its customers in Turkey.
Guatrocargo:
The company is considered one of the leading companies in Istanbul – Turkey, as their goal is complete customer satisfaction by providing specialized services.
The secret of them distinguishing it from other shipping companies lies in its dealings with the best air, land and sea transportation lines, it works to provide the highest levels of service, outstanding performance, and a professional role in import, export and marketing.
They believe that delivering what the customer requests at any time and at an appropriate cost is not just something they are looking forward to achieving, but rather something necessary in their work.
Adwhitlojistik:
A company registered with the official departments in the Republic of Turkey with a number and the company is a member of IMMIB for Trade and Export that provides services for transporting goods from Turkey to all parts of the world.
bulk olive oil prices are between $2,500-$7,000.
Olive Pomace Oil: 3228.69 AUD per Metric Ton.
Refined Olive Pomace Oil: 3915.25 AUD per Metric Ton.
 Refined Olive Oil: 3.500 AUD per Metric Ton.
Ordinary Virgin Olive Oil: 4567.79 AUD per Metric Ton.
Virgin Olive Oil: 5546.60 AUD per Metric Ton.
Riviera Olive Oil: 5872.87 AUD per Metric Ton.
Extra Virgin Olive Oil: 6525.41 AUD per Metric Ton.
Finally, we have talked about tips for importing and exporting and mentioned names of Turkish olive oil to buy for importing olive oil into Australia and hope it is useful data for you.