For those who entered this article looking for the best specialist in importing from Turkey; The best specialists in this field from our point of view are:
As for those looking for information and details to benefit him in this field, we list below the information that we hope will benefit you and satisfy your aspirations:
Import from Turkey
Many countries tend to import furniture from Turkey in general, and from Istanbul in particular, as it is one of the most stunning capitals in the world, and many Arab countries seek to Import from Turkey. This is due to the great progress that Turkey has made in this field. Through this article, you will know in detail how to import from Turkey.
The Turks have shined for long periods in producing and designing the best types of furniture, as Turkey ranks third in the world in furniture manufacturing in terms of quality and volume of production, and the Arab public flock to it from everywhere, and many have turned to importing and exporting business, as it is distinguished by elegance, Modern and at the same time you find it has not lost its durability like others. Among the most distinguished furniture companies are the following:
The company Lauda
Lauda Furniture is a furniture brand in Istanbul, was established in 2000 as Tech Design Furniture Industry and Trade Inc. Since the day it was established, Lauda Furniture has been directing the furniture sector and high technology production and human labor in a way that takes into account the environment and society in Istanbul. The company has established a wide network of retailers in the Middle East and Europe as well as in Turkey and they have office furniture design for home.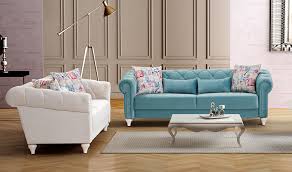 Alfemo Furniture Company
Alfemo was founded in 1997, with vision to be a dynamic brand that sets trends in the furniture market with its unique designs. It offers modern, functional, aesthetic, high-quality and elegant design products in wooden furniture manufacturing with a reasonable price and fast and timely service. Also Alfemo buy office furniture for home. It has a wide range of products and all the furniture and accessories that a home needs.
Armonna Furniture Company
It is one of the largest furniture manufacturers in Turkey, which is considered a leader in the Turkish furniture market. Armonna Furniture Company was established in 2004. It is considered that it provides one of the largest product assortment in this field of Turkish furniture market for wholesale and retail stores and company's International interior design in many countries.
Ikea furniture
ikea office furniture offers a range of the best models and the preference for wood species, as it is unique with unique and luxurious designs. Its modern furniture is European and its products are of great quality and reasonable price. In addition to this place is where to buy office furniture online for home .Ikea furniture is also characterized by its suitability for all spaces, and it offers many beautiful ideas that reflect elegance.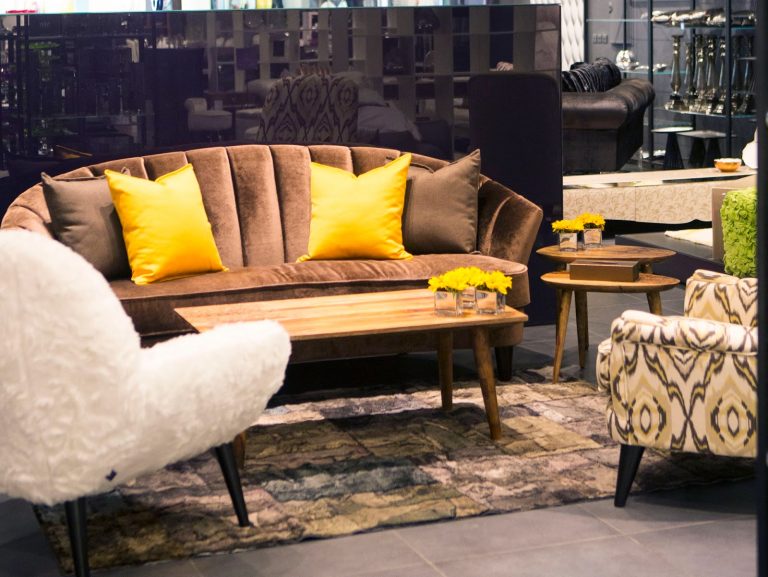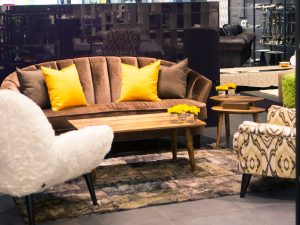 In the furniture market, you will find a lot of companies, as well as Turkey furniture factories online, office furniture supply companies and after careful research that you will do, you can choose one or more to deal with, according to your capabilities, and according to the offers presented to you by the company. And choose the furniture through the pictures presented on the site and then send an email to the company for what can you import from turkey with the details of the furniture you want. Among the most important factories:
Sofa and mizura
If you are looking for the finest home and office furniture stores in Turkey or furniture suitable for office furniture project, then your destination should be with them, and the furniture is designed with the highest modern technologies and at the highest level befitting luxury companies. The company's headquarters is in Istanbul.
Oklides
It is one of the most famous Turkish furniture factories in Turkey and is located in Trabzon, as it is one of the best office furniture stores in Trabzon and is easy to access, and its office furniture is simple and harmonious and its sizes suit all spaces.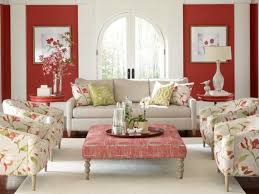 The fabric is one of the most noticeable factors that explain the value of furniture, but with different tastes in determining the type of fabric, the fabric must have the perfect taste and the best quality, and it is easy to clean as:
Cotton fabrics are considered one of the most suitable fabric for the sofa, which is characterized by its soft texture and comfortable qualities, and its thickness is great, which increases its life span, it is a type of fabric for the sofa that is difficult to tear and damage, and is also easy to clean and is not affected by high water temperatures, and therefore it is preferred by many people.
Chamois fabrics are called the upside-down leather cloth, due to its soft texture, especially the best and original type of it, but it is one of the finest types of fabric for the sofa that gives the wonderful look and its many colors.
Satin fabrics are one of the types of fabrics that are in great demand, as they are distinguished by the luster that adds many qualities and aesthetic touches to the decor of the room, which increases the beauty of the appearance and the general decoration of the furniture.
Such as Masco Market because no one visits Turkey in order to buy furniture and misses the opportunity to get to know this place that is full of all your dream needs for furniture and that what can i import from turkey , so the furniture market in Turkey is the most famous, especially in the Basaksehir area in Istanbul, and the market includes a number of distinguished furniture factories in addition to shops Selling ready-made furniture, and there you will find everything you want from home furniture, with the finest designs and the cheapest prices.
In conclusion, we become clear that Turkey has managed to amaze the world with many of its products, including furniture, as there are many modern and classic Turkish models produced by the best companies and factories in turkey.
If you have reached the stage in which you are seeking to prepare the establishment of your property, let me tell you that Turkish furniture is the best ever, and Turkey has provided a directory of furniture factories in Turkey in order to save effort and time.
Furniture is essential pieces that no livable place is without, and the purchase of furniture has always been a decisive stage and an idea that raises enthusiasm, so we can mention the most important information related to the wholesale furniture companies directory in Turkey for which many things are available:
CAGIN factory of development, production and application since 1970:
CAGIN is a famous Turkish furniture manufacturer, which is an expert in developing new models and producing office furniture. The factory engages in the wholesale and retail trade of self-produced office furniture in Turkey and all over the world. The factory provides hundreds of different office furniture models: wholesale furniture manager desks, desks, chairs, office cabinets, drawer units, countertops, office dividers and specially designed furniture for hotels, restaurants and schools.
Each CAGIN product is the result of a design process, which begins with an original idea, then an analysis of production opportunities and ends with the production of the product. The factory carefully designs each furniture from Turkey adapting it to contemporary fashions and specific contemporary requests. It develops all kinds of office furniture: CEO's offices, employee furniture, office chairs, desks and tables, soft furniture and office dividers, and this factory has a Turkish site for selling office furniture, schools, hotels, etc.
 CAGIN office furniture manufacturer has dozens of collections of offices from low cost to luxury collections. It is a combination of quality, unique design and confidence. CAGIN products are comfortable, high quality and affordable, this is a perfect combination that makes furniture particularly attractive to buyers. It creates offices from scratch and on a turnkey basis, which includes developing the general concept of the office; selecting furniture from our group or producing furniture according to the needs of the factory by offering a complete project to the customer and it is located on a production base of 4000 square meters.
The modern means of CAGIN factory office furniture products have advanced technological equipment and professional staff who know and love what they do It is a facility that has a high level of production and has new technology and a quality control system, which guarantees the high quality of the products.
From the factory products:
Office chairs:
He produces many different types of wholesale furniture for retailers such as office chairs: be it the CEO of a company or chairs for employees or guests of the company It offers a huge collection with modern design and reasonable prices. It also produces special chairs.
Offices:
CAGIN Group offers offices for every type of office. It could be a company CEO's office, a conference table, a one-person office, a group of employees, private offices, or tables for schools, hotels and restaurants.
– Office Furniture:
Office furniture factories in Turkey give CAGIN office special attention in the production of office furniture with the same style, as expert designers always create office setting solutions Our collection presents office furniture in different styles: classic, modern, contemporary and ground-breaking.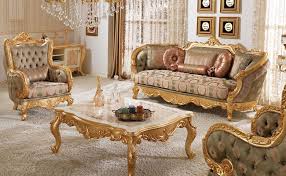 In the Karakoy neighborhood, it was established by designer Deniz Duru that combines German, French and Ottoman character, furniture wholesale outlet of solid wood and furnishings tend to be darker, one of the most famous luxury furniture stores in Istanbul, characterized by a sophisticated artistic taste that combines luxury and simplicity, the place is characterized by selling Everything related to the modern home, which is a successful and profitable furniture store project.
Buying wholesale furniture means Hamm, the store combines the traditional, handcrafted and modern style of design, characterized by making furniture from natural wood, the finest types of wood, marble, copper fixtures, unique lighting styles, ceramic pieces and parquet wood panels designed by the most skilled designers in Turkey.
 It combines Turkish and French flair. It uses metal-wood materials along with antiques and distinctive furniture that are elegant, simple and comfortable.
Most of the furniture is oak and walnut. The store tends to sell cheap furniture online that tends to natural curves and natural materials such as silk and cotton textiles, kitchen tools, lighting tools, and dining tools, Office tools and very unique furniture pieces find a distinct world to establish a modern home, which is one of the most famous furniture factories in Turkey.
Turkey varies in many areas of factories related to the furniture industry, but there are two cities or regions that are considered the source and furniture, namely Medco and Masco, and we can mention the most important information about this area if you want importing from Turkey
Masco district is located in Basaksehir in Istanbul-Turkey, which is the city of furniture in Istanbul, Turkey, and anyone can visit it because it is easily distinguished by multiple means of transportation, and every one can buy wholesale furniture online The company provides more than 778 companies and factories for the production of all types of furniture and furnishings related to all fields.
 The area of MASKO occupies about 483 thousand square kilometers. 440 square kilometers of it is an area for producing companies, 43 thousand square kilometers of it is an area for social institutions such as restaurants, cafes, hotels and other places that provide services to employees and visitors in MASKO.
https://www.youtube.com/watch?v=JUUpXyBV6nQ