For those who entered this article looking for the best specialist in importing wholesale furniture from Turkey; The best specialists in this field from our point of view are:
As for those looking for information and details to benefit him in this field, we list below the information that we hope will benefit you and satisfy your aspirations:
Furniture manufacturers in Turkey
Furniture manufacturers in turkey present everything you can imagine from bedrooms to dining and living rooms, so you can change the style of homes in your country by importing from turkey to gain more money.
Turks were famous for making the most beautiful pieces of furniture, as they excelled for long periods in designing and producing the best furniture for sale in turkey , which led to the spread of many distinctive furniture factories, which were established with great care from the Turkish government and the Ministry of Industry in order to meet the needs of the Turkish people, and for export abroad. Where they gained world fame, and from their prowess in producing the most beautiful pieces that turned into art pieces, merchants from other countries came to them from European and Arab countries alike, to import Turkish furniture and sell them in their countries, as Turkish furniture occupied its place among the world countries. Among the most famous of those factories and exhibitions that can be visited in order to obtain the most beautiful rooms of high quality in the materials used and in the high-precision manufacturing method: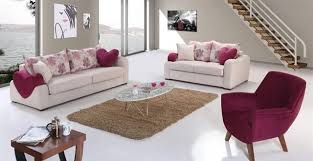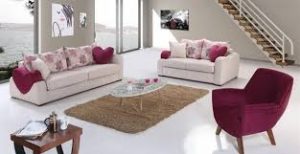 Modco Turkey for Furniture
When buying furniture, the merchant and the consumer always look for high quality and accuracy of manufacture, the best design, a multiplicity of shapes, a sophisticated taste and the best prices, in addition to long experience, and all of this is found by a community in the name of Modco, which is one of the most famous in furniture market in turkey that collect the best furniture factories in Turkey. The most famous and largest city for furniture industries "Modoku" was established in 1969 with great support from the Turkish Ministry of Industry and Trade to become with time the capital of furniture in Turkey.
masko furniture
The huge Masco Market was created on an area of 27 thousand and 419 square meters, to be an exhibition of products and goods, in addition to several restaurants and cafes inside the shopping center and there will be a number of hotels next to it to facilitate the stay of visitors, with the possibility of Istanbul residents visiting the city and informing them about the luxurious Turkish furniture at reasonable prices for all. The city includes the best furniture companies in the world, as it is a very large and wide import furniture depot area, and that region contains within it many companies, which number approximately 778 companies.
alfemo furniture turkey
Alfemo's mission is to combine universal and creative values ​​so that its clients can incorporate style into their rooms. With a strong focus on innovation as the core value in its management style, it has now become one of the most popular furniture brands in Turkey. AlFemo produces furniture for all the rooms in the house, as well as a range of textiles. Each year it sells 182,000 couches, 200,000 beds, and 150,000 bedrooms and dining rooms. Their success led them to open stores in 60 countries with 105 stores and sales centers.
If you want to know shops and brands, read this part carefully.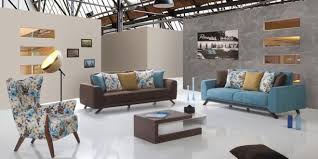 Bellona
At the beginning of its activity in 1997, Bellona became one of the best selling furniture brands in Turkey and from its factories in furniture town in turkey "Kayseri Anatolia region", producing 2,400 chairs, 2,500 couches, 6,000 beds and 15,000 pieces of fabric daily.
Istikbal
Istikbal is the oldest turkish furniture store that opened its doors in 1957, as a small carpentry shop in Kayseri. They say part of their success is their drive for diversity and the ability to keep up with current trends in home decor and designs. With an emphasis on style and comfort, buyers can easily shop for every room of the house at their "Home Concept" stores aimed at convenience and fast shopping through discount campaigns.
You have a company that seeks to provide the right atmosphere and comfort for employees? Are you a lawyer and want to appear in front of clients? Are you seeking to give a touch of luxury and beauty to your company? Then you should know about office furnitures factories in Turkey. Turkey has a large list of furniture factories specialized in burotime office furniture designs, including the city of Masco, Modco, which is the main furniture industry in Turkey, and the high-end Mobasco, in addition to many factories distributed over various Turkish cities. You can also try buying through furniture turkey online shop such as Ali express website, if you don't want to travel abroad.
How much is furniture in turkey
There is a variety of Turkish furniture prices in Turkey for every furniture product for your home, especially Turkish products, so search at furniture websites to know the best for you.
When communicating electronically with any of the factories, office furniture and furniture companies, or shipping companies in turkey to obtain a price quote, it is necessary to communicate in the name of your company, not personally, as communicating with the name and e-mail of the company guarantees the seriousness of the dealings and thus you get quick answers and serious offers from companies Do not hesitate to import furniture from Turkey, because buyers are very influenced by Turkish culture thanks to the series and they will like Turkish designs very much.
Turkey's star has ascended over the most recent ten years in the realm of furniture, and furniture manufacturers in Turkey have gotten quite possibly the most renowned worldwide industry that fare to numerous nations of the world, on the off chance that you need to manage a company, we will show you  more of the most significant of them.
To numerous furniture stores, too little stores that give extravagance, rich and tasteful furnishings.
You have arranged the best positioning furniture brand in Turkey. In the rundown underneath, furniture organizations are recorded by the quantity of site guests and their mindfulness. Moreover, some data is given for all furniture brands and best furniture factory Turkey on the web.
Wood Vision
Where is the central command: Ankara
In spite of the fact that there are numerous furniture brands, most furniture models are fundamentally the same as one another. The individuals who need to separate their home lean toward uncommonly delivered furniture Wood Vizyon furniture stands apart as a furniture brand where you can discover what you are searching for in hand crafted furniture.
You can add an extraordinary style to your home gratitude to Wood Vision office furniture Turkey wholesalers with items, for example, uncommonly planned end table models, extraordinarily delivered library and work table Wood Vision items are among the best uniquely crafted furniture items with their moderate plans and the concordance of wood and metal.
JADOR FURNITURE
Where is the central command: Kayseri
Established in Kayseri in 2013, Jader  is one of the top furniture companies in Turkey, 1,200 square meters of creation space and swarmed group of Switzerland, France and Austria and any remaining Kayseri in the homegrown market while performing fares to European nations, just as Trabzon and showroom in Malatya, anyplace in the entryway paid to Turkey, safe and by making smooth conveyance, it makes enchantment contacts to many living spaces.
Jador Turkish furniture online, which makes the majority of its deals over the web, is accordingly ready to give its clients the best quality furniture at reasonable costs, and simultaneously, commits a lot of time and financial plan to R&D concentrates to find changing shopper assumptions and utilization patterns You can discover parlor sets, exemplary and current couch sets, lounge area sets and any remaining furniture models at rebate costs on Jador Furniture's site.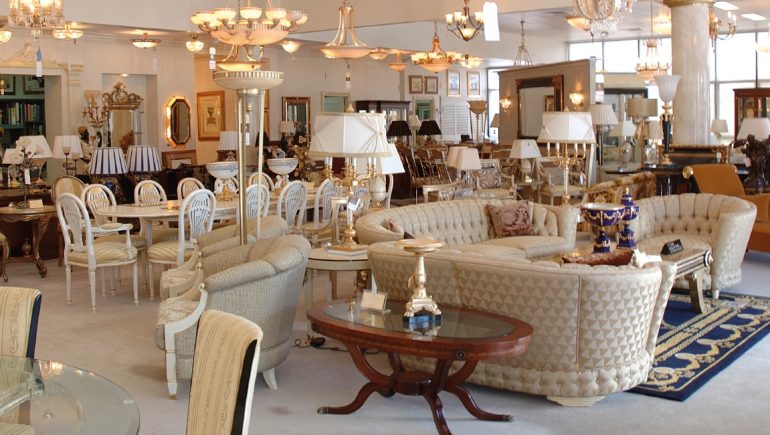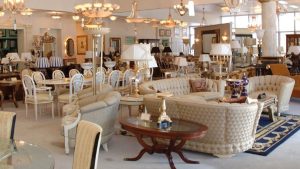 Turkish furniture has a long time in the past moved away from the sumptuous style which was the brand name of the Ottoman lifestyle. Nowadays, Turkish makers have exchanged the shower with the irrelevant system in the two decorations and complex topic In any case, home furniture in Turkey is still a lot of known for its tastefulness and strength, with wonderful Turkish furniture brands. Numerous furniture manufacturers in Turkey favour the utilization of common wood and regular textures and give the most extreme quality and extraordinary incentive for cash.
Weetas store:
In the event that you are keen on purchasing new furniture from Turkey and don't have a clue where to begin, you should investigate the Turkish furniture included in a portion of the top furniture stores in Turkey, it is Turkey furniture showcase and contain numerous brands Absolute ease, total innovativeness, and utter superbness perceive Stoa's style. The essential fixation in Stoa is first class wood, for instance, oak and walnut. Most of their furniture incorporate typical shades and flawless curves.
The brand was set up by fashioner TarduKuman who managed a diamonds grouping in Paris and repurposed metal and wood materials into craftsmanship objects in Athens preceding opening his furniture store in Istanbul Kuman doesn't use concretes in his decorations yet relies upon a one of a kind procedure that allows the structures to hold each other together regularly.
Traditional Turkish furnishings and home plan store that has become immensely throughout the long term, exemplary workmanship converges with contemporary plan at Hamm Hamm plans exhibit the astonishing of normal wood increased with their creative plans. the greater part of their materials are characteristic and rich, wood, marble, and metal all blended in with common delightful textures.
Which furniture brands sell room sets and couch sets? On the off chance that you have questions, for example, and are searching for furniture industrial facilities in Turkey and furniture crusades, you are unquestionably at the ideal spot.
Istikbal
Where is the base camp: Kayseri
IstikbalTurkey furniture market is one of Turkey's most established institutional furniture brands. It offers a wide scope of items, for example, seating gatherings, rooms, lounge areas, board furniture, youngsters' and young people's rooms, home materials, lighting, cover items, garden furniture, and extraordinary creation couch models that can undoubtedly meet all preferences.
If you are wondering how to import furniture from Turkey across Turkey it is among the biggest Turkish furniture Istanbul brands with roughly 1,000 stores and sources. Along these lines, it can arrive at huge masses without any problem. Regarding the quantity of stores, it is unquestionably among the main 10 furniture brands At the point when the future furniture objections on the sikayetvar.com stage are inspected, we see that it has gotten 1402 grievances over the most recent 1 year and accomplished a 21% fulfillment level
BELLONA
Where is the base camp:Kayseri Bellona will be one of the principal marks that strike a chord with regards to home furnishings and best furniture plans. Turkey is quite possibly the most broad seller network in Bellona furniture brand, a period that each family has a furniture shop that makes it an absolute necessity It is one of the main brands that strike a chord with regards to lounge set, room and lounge area set This all will make importing from Turkey easier.