For those who entered this article looking for the best specialist in importing wholesale furniture from Turkey; The best specialists in this field from our point of view are:
As for those looking for information and details to benefit him in this field, we list below the information that we hope will benefit you and satisfy your aspirations:
Furniture manufacturer turkey
Everyone nowadays watches Turkish series, and dreams of having the same furniture they see, so we sure that you will gain more money from importing furniture manufacturer turkey , and believe us you won't regret.
Do you face the problem of buying Turkish furniture of all kinds and do not know how to do it without experience? So you must follow the following article to have all possible details about the most famous and most reliable Turkish factories that can be trusted, which also have the best and latest designs.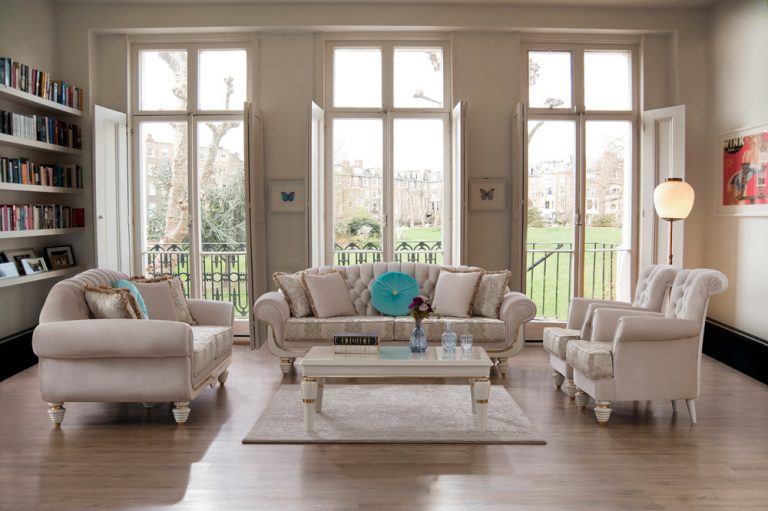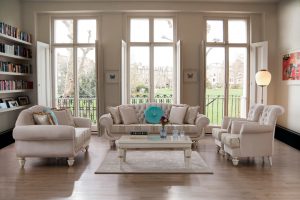 Ahmed Turkman
Omar Turkman, father of Ahmed Turkman, opened a wood-carving shop in 1969, and his son acquired the craftsmanship from it, to shine in carving on wood and producing the finest designs of home furniture in turkey. The shop is characterized by high accuracy in implementation, because the resulting furniture comes directly from their factories. The factory is located in Kagithane, and its products are exhibited at the International Furniture Fair in Istanbul, and it can manufacture furniture to order as well.
Edecor Shop
One of the most famous furniture factories in Turkey, because it is one of the most important pieces of furniture to buy in turkey , as it specializes in displaying the products of its factory that design the most famous and best paintings and mirrors consistent with the pieces of furniture that are designed with a high degree of professionalism, we consider it the best furniture factory turkey
Modoku Turkey Furniture
It is one of the best and outstanding examples of furniture cities in Turkey, and it is called the Turkish Furniture Capital. It was established in the Umraniye district of Istanbul, in the Asian part of it in 1969, with the support of the Turkish ministries of commerce and industry, and with time the region developed into the best and most famous area for furniture-making.
The most famous stores are in Turkey, like: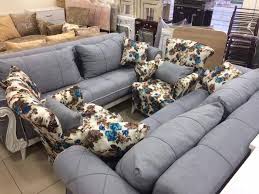 Ikea furniture
Ikea branches are located everywhere and it has several branches in Turkey that offer the best simple and modern furniture, which is a great combination between European and Turkish furniture as well, so we see it one of the best top furniture brands in turkey. It displays its simple and elaborate furniture, and is characterized by its innovative designs that are suitable for furnishing in homes with small spaces due to its multi-use furniture that is suitable for furnishing of children's rooms, bedrooms and small offices.
Palmi Cocac Corporation
One of the companies that have a great time in the Turkish furniture market, the company was established in 2001 and produces the best luxury and luxurious furniture at the highest level. The company has been working in this furniture field for many years and it exports furniture to more than 50 countries around the world, making it one of the most important cities of industry. The company also specializes in manufacturing office furniture turkey Such as tables and chairs for commercial activities such as restaurants, cafes, hotels and schools as well.
Logo Studio
The great advantage of this company is that it has its own character in the turkey furniture market as it seeks to transfer colors to your life, as the colored furniture is completely handmade in the company's workshops.
Europages site is the place to find everything you are looking for from the various products that you imagine and are located in Turkey, especially from the elegant and luxurious office furniture, and the simple modern, is what turkish furniture online  "Europages" offers you. The site is characterized by being an intermediary between those offices and factories specialized in selling office furniture and between the customer, where you find a wide variety of companies looking through them for the best company that provides you with the products you are looking to obtain, which also enables and helps you to reach the best furniture factories in Ankara.
In this part, we will recommend two companies are the top in Turkey:
lazzoni furniture
Lazzoni is a furniture brand that adopts quality, produces the furniture you admire with the appropriate size for your large or small home with its free design service.
Alfemo furniture turkey
Alfemo's mission is to combine universal and creative values so that its clients can incorporate style into their rooms.
You can choose one of exporters we mentioned above to import what you want, but after complete the deal, you should know how to import furniture from turkey ?
– First of all, know the customs laws in your country
-you should know How to write data on the Turkish product
– Availability of complete product sheets.
 – Determine the mechanisms of the sales and distribution process from the beginning.
At the end, You should back to turkey furniture fair 2020 to know what's new.
Turkish furniture has a long time in the past moved away from the rich style which was the brand name of the Ottoman lifestyle. Nowadays, Turkish makers have exchanged the shower with the inconsequential strategy in the two decorations and expressive topic.
Notwithstanding, Turkish furniture is still a lot of known for its polish and sturdiness, with lovely Turkish furniture brands Numerous furniture factory Turkey incline toward the utilization of characteristic wood and regular textures and give the most extreme quality and extraordinary incentive for cash.
Weetas store:
On the off chance that you are keen on purchasing new furniture from Turkey and don't have the foggiest idea where to begin, you should investigate the Turkish furniture included in a portion of the top furniture companies in Turkey, it is Turkey furniture advertise and contain numerous brands All out ease, total inventiveness, and utter superbness perceive Stoa's style. The essential fixation in Stoa is first rated wood, for instance, oak and walnut. Most of their furniture incorporates ordinary shades and stunning curves.
The brand was set up by fashioner TarduKuman who managed a jewels arrangement in Paris and repurposed metal and wood materials into craftsmanship objects in Athens before opening his furniture store in Istanbul Kuman doesn't use concretes in his goods yet relies upon a special procedure that allows the structures to hold each other together ordinarily.
Traditional Turkish furnishings and home plan store that has become boundlessly throughout the long term, exemplary craftsmanship converges with contemporary plan at Hamm Hamm plans exhibit the astonishing of common wood elevated with their creative plans. a large portion of their materials are characteristic and rich, wood, marble, and metal all blended in with normal excellent textures.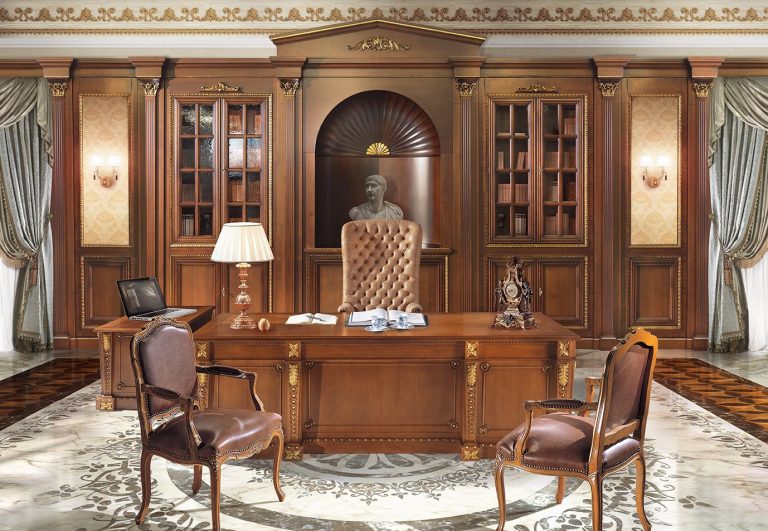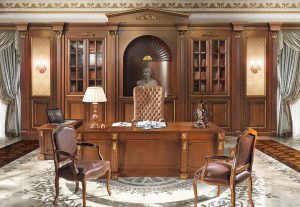 NETSAN FURNITURE:
NETSAN Furniture Company means to be the main supplier of particular furniture industry by occurring among trustworthy brands in Turkey to demonstrate enhanced the business and make new activities with years of involvement with item variety, plan contrasts, feeling of value and after deals administrations NETSAN Furniture, mirroring the requirements and assumptions for the business to its items and administrations in the great manner with its purchaser arranged methodology, consistently improves all creation and administration measures by foreseeing new patterns and propensities in home enhancement and they can even help you out if you want to know how to import furniture from turkey.
EKSEN OFFICE FURNITURE:
Driving present day plan and top notch furniture assembling and sending out organization in Istanbul, Turkey with more than 27 years of involvement. One of its creations is Turkish furniture room. Their image name EKSEN is related to indicating nonstop improvement, fortified by a cooperation, creative and participatory methodology Their main goal is to guarantee that the fulfilment of Their representatives, clients, and purchasers is met even above and beyond.
To more readily serve their clients with merchandise that satisfy world guidelines, they applied for evaluation and got the accompanying testaments: TSE EN ISO9001 in 2004 which is restored yearly to ensure that nature of their items is constantly kept up. This organization from the best places in the event that importing from Turkey.
Their persistent journey for upgrades and advancement through robotization innovation has made it workable for an expansion underway of up to 10.000 items every month This large scale manufacturing has permitted EKSEN Furniture to get one of the greatest office furniture Turkeyfabricating plants in the entire locale.
DIAL MOBILYA VE DEKORASYON A.S:
Dial Mobilya is delivering furniture at Tuzla Organized Industrial Zone, under a top of 3000 m2 shut territory by utilizing the cutting edge mechanical apparatus and hardware line with the imaginative, practical, efficient, eco-accommodating plan and designing understandings concerning the compositional and designing issues Their in-house innovative plan and engineering group consistently prepared to furnish their customers with a completely imagined plan idea.
 They have Turkish furniture online shop you can get what you need. Offers to its customers an expansive item scope of indoor and open air applications to home-grown and abroad, from plan and undertaking to handle application measure the board; utilizing wood, tempered steel, glass, and any remaining enhancing connection instruments.
Top furniture brands in Turkey
Alfemo
Alfemo's mission is to combine universal and creative values ​​so that its clients can incorporate style into their rooms With a strong focus on innovation as a core value in its management style, it has now become one of the most popular furniture to buy in Turkey Femo produces furniture for all the rooms in the house, as well as a range of textiles. But they don't want to stick with it, as their website says they want to increase their market share worldwide.
 FEMO also promises that they have put in place customer complaints procedures so that all issues are resolved through a fast process Every year it sells 182,000 love seats, 200,000 beds, and 150,000 rooms and lounge areas. Their success led them to open furniture stores in Turkeybut also in 60 countries with 105 stores and sales centres But they don't want to stick with it, as their website says they want to increase their market share worldwide FEMO also promises that they have put in place customer complaints procedures so that all issues are resolved through a fast process.
Mudo: for home furniture in Turkey
Turkish furniture The Modo furniture and home textile collection is part of the larger MODO brand known for its contemporary design The brand was born in the year 1964, in a small 12-meter store in Beyoglu, Istanbul At this point, they only sold gifts and paintings but they were eventually launched into the apparel sector in 1967.
One of the obvious aspects of the MODO brand, be it clothing, textiles or furniture, is its unconventional design, and thus MODO has gained a fan base within the Turkey furniture market.