For those who entered this article looking for the best specialist in food filling machines ; The best specialists in this field from our point of view are:
As for those looking for information and details to benefit him in this field, we list below the information that we hope will benefit you and satisfy your aspirations:
 food filling machines
The food filling machines is suitable for the back-sealed sachet/bag packaging of various liquid or paste, like honey packing, sauce packing, ketchup packing, oil packing. Through importing house platform you will find your needs.
a lot of companies in turkey is manufacturing food filling machines such as:
HARKOM MAKINA ASN.TIC.LTD.STI: It was established in 2011 in turkey, its vision about the product includes every thing from the screw to the engineering solutions which made a whole machine, it has been manufacturing machines for filling and packing grainy , cake filling machine, and powder products packaging machines.
TUNA WEIGHING& ELECTRONIC SYSTEM COMPANY: it produce many types of load cells to be used in platform that require high precision, it is followers of future technologies to ensure quality production, it produces a maximum speed according to demand.
YOM VEKUM AMBALAJ: since 1977, it has continuing its quality with technological and R & D infrastructure works, it's one of the oldest organizations in its field, its experience and knowledge was started in 1977 to serve the national economy.
POLICAP PLASTIC: It's a packaging company established 42 years ago in Istanbul and it is one of the leading companies, it produces all kind of disposable items as so as cups, plates, food machine for sale and food service trays from PP,PS and PET materials.
FLORYA FOOD: it specialized in producing instant coffee in a new and innovative way, it's a leading company in the coffee industry through it's factory which it's area is 1000 m2 located in Istanbul, with a production capacity more than 100,000 cup per day, and it's one of the turkey shipping line.
DENTEL PACKAGING COMPANY: it's one of the most reliable packaging manufacturers in the sector, it is working with famous brands both in the local and international markets, it has a short production lead time and competitive price.
CEHUMA: it specialized in the design and production of packaging equipment manufactures horizontal thermoform fill machines, and small scale bottle filling machine, its thermoforming machines package a wide range of products efficiently and cost effectively.
ALTUNPACK LTD PACKAGING MACHINERY: it was established in Istanbul in 1999.
OMG BENGE DIS TIC LTD: it can offer Turkish make machines and consumables at competitive prices.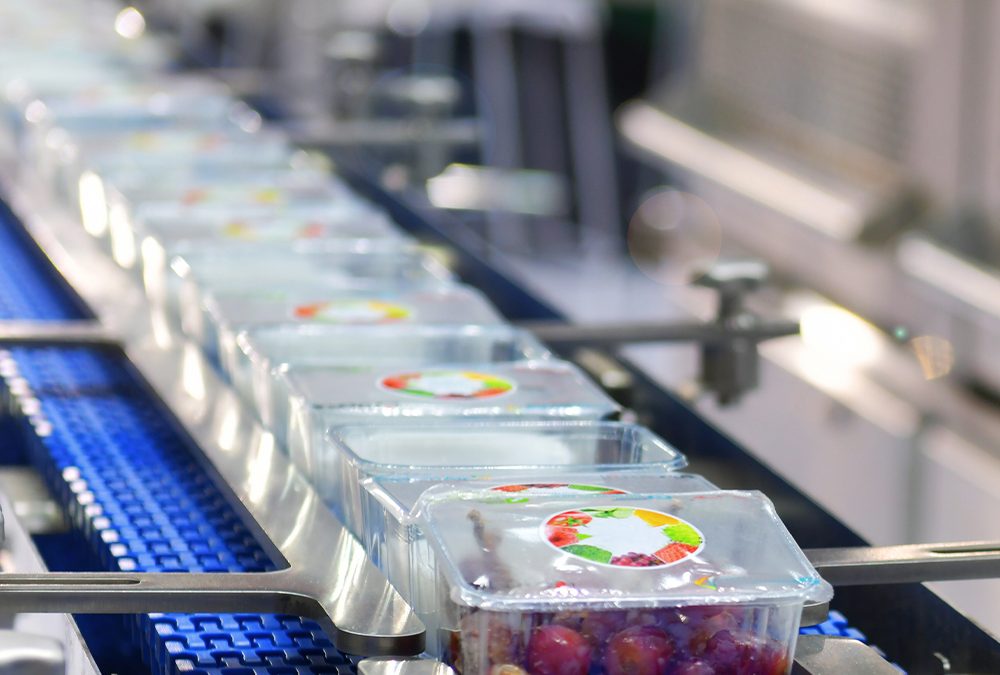 there are a lot of food filling machines factory product multilayer packages, soup packaging, wet towel packages, water labels packages, chocolate packages, food bag filling machine, and cold seal package, it's products such as food and nonfood products printing like.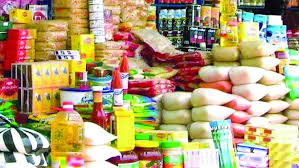 ASYA AMBALAJ: it's manufacturer and exporter of printed food packaging products import from turkey, its main activities are rotogravure printing, it started its business in 1997 and since it is providing sustainable packing solutions for over 20 years to its customers.
TEBPLAST PLASTIK: it exports its production to 36 countries, it offers its clients progressive and innovative designs that add value to its customers in their sales, marking and logistics operations.
The filling machines of food manufacturers produce liquid food filling machine like fast food boxes, food containers, regular trays, absorbent trays, and absorbent poultry trays, these manufacturers such as.
AHTPM: It supplies high-tech packaging machinery from IZMIR, TURKEY to all over the world, it produces different dozing systems vertical from fill and seal machines BAG TYPES H/M series continuous model: pillow bags, gusseted bags horizontal.
MAYAPLASTIK: it produces the range of plastic packaging since 1998 with the advanced technology, you could see its range of products through the website, we just would like to briefly listed its productions which are: shopping bags, patch handle bags, courier bags, and temper evident seals.
food sealer machine:
manual food filling machine provided aluminum foil containers, stretch film rolls for food wrap and industrial grade PE film rolls suitable for pallet wrap, plastic cutlery products such as forks, spoons, knives, and stirrers, you can get these machines from:
PACRONE COFFEE ROASTING AND PACKAGING MACHINES: it is producing high-end quality coffee roasting machines, liquid filling machine, and packaging machines with all passion, one of the most important principles of PACRONE is to provide best- in – class products delivery in committed time.
MEFE MAKINA SAN.VE TIC.LTD. STI: its products are used in all situations requiring packaging, filling, and transport systems, it's one of the world's leading manufacturers of slide profiles.
compact food filling machine:
food filling machines continues its activities in the European free trade zone, they produce mainly foam food packaging such as trays, food product packaging companies such as .
NURAL PLASTIC FLEXIBLE PACKAGING CO. LTD: it is the producer of packaging solutions specially for food sector since 1976, with its annual capacity of 4000 tons.
OMAKS MAKINA LTD.STI: it is a manufacturer producer, founded in 2013, which operates the food industry packaging machinery industry, it also operates in the manual milk bottle filling machine
Finally, we provided you with the top food packaging companies which operates packaging industry.
Food machine manufacturers
As Krombey Makina, we have been serving in the food machinery sector since 1995.
The production of stainless food machines for milk and dairy products, which are of great importance in the food industry, maintains this importance today.
Krombey Makina industrial food packaging machines one of the innovative and important companies of this important sector, produces stainless machines for the food sector with its vast experience in the sector.
Krombey Makina which blends its equitable company policy with its experience in the best way operates at every stage of machine production for the food industry.
In addition to these, Krombey Makina which has achieved good work with its extensive experience in the management of machinery and equipment for milk and dairy production.
 It plays an active role in the production of food making equipment and products such as milk, cheese and cheddar.
Thanks to its modern and technological methods, Krombeymakina.com, which can produce unique machines, continues on its way to be among the important machine manufacturers of the future.
The most important factor required to ensure the indispensable hygiene in the production of milk and dairy products is the use of stainless milk and dairy products machines at every stage during production.
Are all milk and dairy machines suitable for this use? The answer is of course not! So what or, more precisely, what should be considered when producing stainless milk and dairy products?
Using Completely Stainless Chrome:
Food machine price to be used while producing milk and dairy products must be completely stainless. Machines produced with completely stainless chrome materials should be preferred.
Machines Should Be Suitable for Ambient Temperatures:
The machines to be purchased and used must be suitable for working at the temperature of the environment where the production will take place.
Machines that do not lose their rustproof feature and continue to show their ideal performance under the required ambient conditions should be preferred.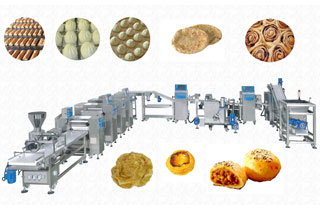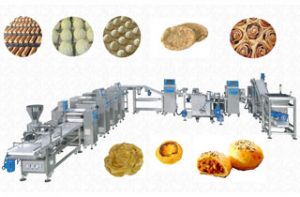 Wire Cut Cookie Machine
With the B1200 wire cutter and cookie machine, you can shape products such as cookies, biscuits, american cookies, gingerbread cookies, oatmeal biscuits, chocolate chip cookies, truffles cookies, scotch cookies, nut cookies.
 Thus, food machine company wire cutting machine, biscuit machine, American cookie machine, gingerbread machine, oatmeal biscuit machine, chocolate chip cookie machine, truffle cookie machine, scotch cookie machine, hazelnut cookie machine, cookie machine, biscuit machine, American cookie machine, Ginger cookie machine, oatmeal biscuit machine, drip chocolate cookie machine, truff cookie machine, scotch cookie machine, hazelnut cookie machine.
B1200 hazelnut cookie machine and gingerbread machine are designed for the production of a wide variety of biscuit and cookie products for today's busy bakers, desserts, pastry shops and confectioners The B1200 oatmeal automatic food filling machine and American cookie machine is a unique, compact and table top machine, designed to produce a smooth product with ease of use and correct and fixed portion garamage every time.
In the B1200 hazelnut cookie machine and wire cutting machine, push pallets press the biscuit dough into the slot inside the rotary mold, a wire then separates this dough from the mold and cuts the product and leaves the biscuit directly to the conveyor belt. The biscuit is then easily placed on the baking tray by the operator The B1200 scotch food filling equipment and cookie machine and oatmeal biscuit machine are designed to push the biscuit dough with particles (chocolate chips, cherries, hazelnuts, etc.) with a gentle piston action with minimal product damage.
The B1200 gingerbread machine and chocolate chip cookie machine have a variety of molds, from simple shapes to advanced shapes, from 25mm to 115mm, depending on the size of the biscuit Simple shapes: Circles, Oval Fingers etc., Advanced Shapes: Rabbit, Christmas tree, Snowmen, Gingerbread Man etc. It can be produced in special shapes depending on customer request.
Food processing equipment company
ÜNSA MAKİNA, as a family company, provides services to the food sector, especially in the production, supply and turnkey delivery of equipment for Fruit Processing Technologies and Beverage industry The foundations of ÜNSA MAKİNA, a leading brand in the establishment of production facilities, were laid in 1972 ÜNSA MAKİNA, which has become a brand of filling line machine with its experience and experience, provides the best service to its customers as a leading institution with its facilities and solid customer relations, without compromising its quality and reliability at home and abroad.
 Initially the first time in Turkey, Monopumps, Drink and Fruit Processing Technology in the field of establishing Ünsa MACHINE facilities, establishment until today, the company has increased the production of machines, work in this area continues with its success and quality ÜNSA MAKİNA, which has a wide product park in line with the needs of our valued customers by using new technologies continuously, has produced solutions suitable for the needs of its customers with its specialized staff.
For this reason, ÜNSA MAKİNA has become a reliable brand by establishing working facilities for its customers with years of experience and experience and has come to these days  In order to fully meet the needs of its customers for filling machine for sale, it continues its Production, Installation, Project, Sales and Service services in its modern and new facilities of 6.500 m2, including 4.500 m2 closed area in Ankara Kazan.
Types of food packaging machines: Molasses, Honey, Jam, Canned, Brine, Drying Fruit, Oil, Fish, Marmalade, Sauce, Egg, Water, Purification, Monopump, Mineral Water, Alcoholic Beverages, Buttermilk, Milk, Cheese, Ice Cream, Dessert, Chocolate, Biscuit, Construction etc. It also establishes turnkey modern facilities for the food sector with the production and supply of machinery in areas.