For those who entered this article looking for the best specialist in  Best imported olive oil; The best specialists in this field from our point of view are:
As for those looking for information and details to benefit him in this field, we list below the information that we hope will benefit you and satisfy your aspirations:
 Best imported olive oil
Best imported olive oil is the most wanted oil in the world, because it's wanted globally not just locally. Through Importing house platform you will find the most important olive oil companies in Turkey.
Turkey is the second big country producing olive, the Turks depend on olive oil in their kitchen.
AL KHATTAB COMPANY FOR OLIVE OIL
It's an olive oil distributors in Turkey, it produces and manufactures the best natural olive oilwith high quality, and the best prices.
EMAD COMPANY FOR THE PRODUCTION OF HERBAL OILS IN TURKEY
It's one of the olive oil brandsin Turkey, it manufactures the finest olive oil, it's famous in its production of herbal oils, it imported olive oil from Italy.
DAHLIA VEGETABLE OIL MANUFACTURING
It's one of the luxury factories which produces the extra virgin olive oilit's famous with its production of the finest olive oil types at affordable prices.
CODOGLUIG FOR THE MANUFACTURE OF VEGETABLE OILS
It's one of the most luxurious olive oil manufacturers in Turkey, it produces and manufactures the finest and luxury olive oilin Turkey, and orchid oil.
T FOODS
BIOFOOD GIDA
It's an best olive oil online shop in Turkey, it's the leading producer of pistachios and apricots, it's committed to bringing to you Turkish local foodstuffs in order to provide you exclusively regional and quality products. They provide a range of brands with wholesale prices.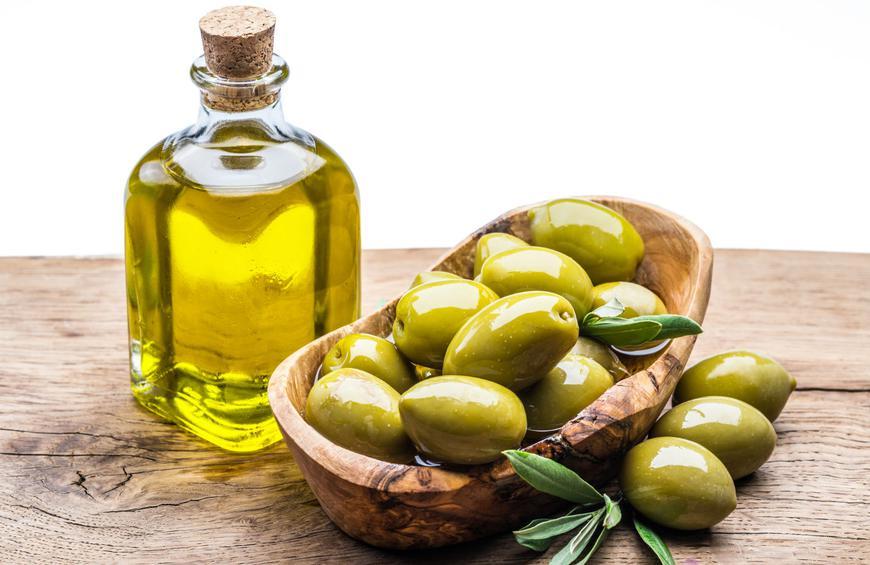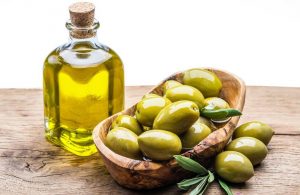 ANORIKAN TICARET LTD.STI
It's an olive oil vendors, it was founded in 2010.
OLIVE OIL SLAND UMAY ZEYT DIS TICARET LTD STI
It's a producer of Turkish extra virgin olive oil, and olive oil wholesale price, they have 3000 tons of olive oil together with 2000 tons olive processing and storage capacity.
They export their products to the whole world in various packagings, they are one of the biggest olive oil, it's an exporter companies in Turkey. Their only job is to production, provide their customer's sunflower oil requests from their partner manufacturers, their produce technically with 2 and 3 phase decanters as well as old style stone pressing. They are one of the best olive oil factories, their company is one of the best olive oil suppliers, and they produce and process table olive and successes in entering among best table olive suppliers.
ABALI FOREIGN TRADE CO
It's a young energetic company focused on producing and trading of best Turkish wholesale olive oil under OLIMARE brand in Turkey, its headquarters are located in Istanbul.
It's one of the leading company in manufacture olive oil for cooking and for cosmetics, it also exports most of its products to worldwide.
It's a leading firm in the food and agricultural products industry from Turkey, and providing products such as premium class extra virgin olive oil.
GOLDMAR IMPORT EXPORT AND TRADE INC
It's an international procurement company.
It has been established in 1991, it has been producing industrial machinery and also machinery and also it has started to export all kind of made in Turkey.
ESENCE AGRICULTURE AND DEVELOPMENT COOPERATIVE
LEAF TRADE.
YAVUZLAR ZEYTINCILIK
HISAR ZEYTINCILIK LTD.STI
Best olive oil Company
There are a lot of best imported olive oil companies in Turkey such as
AWAFI FOOD TRADE COMPANY
AL SABBAGH TRADING COMPANY.
ELMAS FOR DEVELOPMENT
TURKEY BRAND ISTANB.
NAR DOGAL URUNLER TUR. TIC. VE SAN. A.S
PRIENE OLIVES
YAMAM CO
AC GROUP.
THE MANISCHWITZ COMPANY.
TEAM FOODS COLOMBIA S.A.
KUEHNE NAGEL S.A.
SIPAC SARL.
TRADER JOE S COMPANY.
OILIO LLC.
UNITED OLIVE OIL.
GENCLER TARIM UR. SAN. TIC. LTD. STI.
Having a bottle of good olive oil in the kitchen is essential for many of us, to help you pick the best among all the choice, we list the best Turkish olive oil brands and types of products you should know.
SELATIN
It's an international award winning, unfiltered olive oil made by experienced oleo gist SELIN ERTUR, a fourth generation maker of olive oil.
ORFION
It's a youngest brand on the list, it takes its name from the area's name in ancient times.
KILYE
It's the sister brand in Turkish producer SUVLA, in addition to olive oil.
LALELI
It's the brand behind one of the most exclusive products on the market.
OLIVES VALLY
They has been active for years producing, filling and marketing of olive oil, olives valley has special products and services for the distributes of their labels.
They has the ability to export olive oil to factories and merchants all over the world, their products are available in extra virgin olive oil, and virgin olive oil. They have exported their olive oil to a lot of countries during the last five years, they have very good prices, and they can cover their needs throughout the year.
STELMAN TRADE LTD
It's a company dealing in bulk olive oil and it's one of the biggest and most reliable companies of its kind.
They export olive oil in bulk or bottled, extra olive oil and environmentally friendly oil, they sell oils in all forms of packaging and are able to offer the manufacture of own label products. They also offer a wide range of vinegars, as well as saffron, cheese, and wines and many other fine and wholesome foods.
SANTA BARBARA AOVE.
NATURATASTE
They sell packaged and bulk food products such as nuts, dried fruits, spices, fresh fruit, oils, Turkish delights dried leaves, oregano, and more. All products are certified for market needs, they believe in nurturing and healing power of natural food. Their individual experience with natural products from growth to sales. They have the capability to offer you competitive prices for high quality food products including.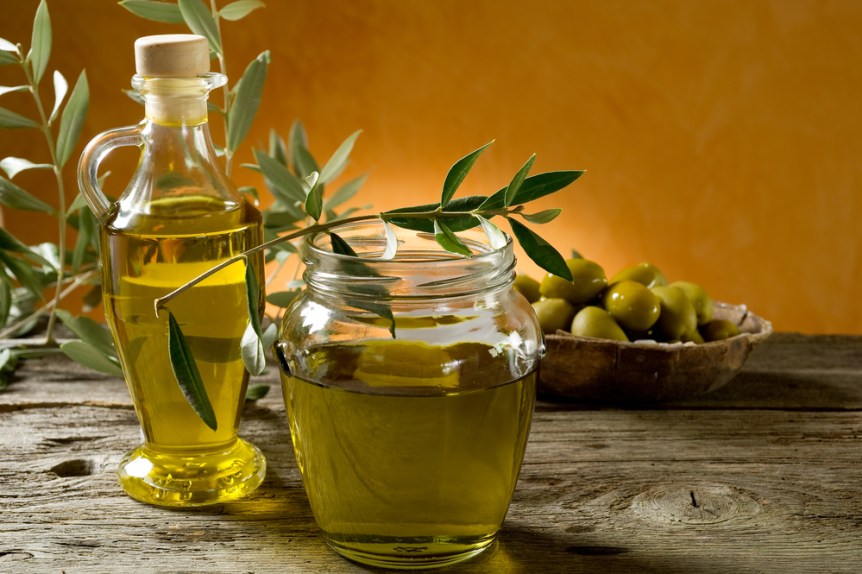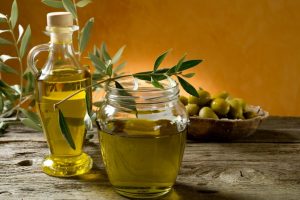 DANCEY OLIVE OIL COMPANY
It's exported in bulk to Italy, Spain, the USA, and other nations, the olive tree originated in the region that is now Turkey and later spread around the Mediterranean.
OZCETIN OLIVE OIL
They are operating with all kind of olive oils, olives, stuffed vine leaves, tomato and pepper paste and soap.
PALAMIDAS OLIVE OIL LTD
It was established in 2006, it has become a highly preferred plant in the region with its olive oil quality.
MAZIN KOY OLIVE OIL
BINTEPELER OLIVE OIL COMP
STE IMEX OLIVE OIL
It's a distributor, which operates in the olive oil industry.
KARAAGIC OLIVE OIL LTD CO
It's one of the oldest olive oil producers in Turkey, which produces olive, olive oil and olive tree origin products since 1989 as a boutique producer.
All their products is respect of the highest quality standard, continued to draw attention significantly in both inland and aboard.
NUVE NATUREL OLIVE OIL SOAP
They have pure, natural soap, and distilled cooking olive oil and other essential oils, they contains pure vegetable oil, coconut, and date.
FARMO GIDA TICARET VE SANAYI LIMITED SIRKETI
It's an olives and olive oil company, they produce and export organic extra virgin, virgin oil, olives.
ADEL ALTAMIMI GIDA IHT. IHR. SAN VE TIC LTD STI
It was established on 2019, they manufacture and supply food products.
ITIMAT FOOD TRADE CO
It's a group of companies doing business in construction, food, coffee management, beverage and olive oil supplying, selling and exporting. They export raw virgin olive oil which is already sold to domestic market, it's in cooperation with the selected well known olive, and olive oil suppliers.
It's famous with its olives, they handpicked best quality olives. All their suppliers are certificated by the quality control departments, its target is to serve their boutique olive oils to domestic and international markets and expand their export market all around the world.
PROLIVE
They have been operating in this profession since 2000, they aim to reach the best with the passion and determination of acting with the excitement of the first day. Their biggest goal is to maintain and improve the quality, they constantly observe while using the latest technology machines and the latest techniques with technology.
They have reached the first quality olive and olive oil with the support they receive from agriculture and food engineers, their olives and olive oils are produced completely organically and the sensitivity they show in this regard is at the highest level. In their product they blend traditional production techniques with technology, they have reached the first quality olive and olive oil with the support they receive from agriculture and food engineers.
Turkey is the biggest country in producing olive oil, olives are cultivation significantly in Turkey, as it's big benefits, and its good taste in food, so that imported olive oil from Turkey become very wanted.
AEGEAN it's the most famous area which famous with its production and cultivation of olives in Turkey, it has the fertile soil and favorable climate for growing olives.
HATAY PROVINCE it has agricultural lands with an area of 276,240 hectares out if the total lands of the state amounting to 540,300 hectares.
The last season made 55 million$, while this season's total reached 174 million$.
After collecting olives, people is used to snoozing olives by using heavy things.
Olives uses in breakfast, and olive oil uses in meals, the meals that made of olive oil is very important and wide range, olive oil which doesn't uses in meal uses specially for skin and hair care products.
Olive and olive oil have a lot of uses, olive tree is a strong tree, its wood uses in manufacturing pots and pans, olive seeds uses in making necklaces and rosaries. So, best imported olive oil uses in a lot of fields such as food, and cosmetics, so if you want to buy pure olive oil wholesale you can buy it from the companies we mention in this article.