For those who entered this article looking for the best specialist in bag suppliers in Turkey ; The best specialists in this field from our point of view are:
As for those looking for information and details to benefit him in this field, we list below the information that we hope will benefit you and satisfy your aspirations:
bag suppliers in Turkey
Are you interesting in buying bag from Turkey? Are you wondering where to find best of bag suppliers in Turkey that you can import from Turkey right away?
 Through importing – house platform, we can gladly help you with that we will inform you all the information you may need about the bags in Turkey and their factories, suppliers and companies.
Turkey bag supplier
Are you searching for best bag to buy in Turkey and do you want to know the best of bag suppliers in Turkey that you can trustful deal with them? Do you want to import bags from Turkey? Don't worry we will mention you the great information that can surely aim you with all steps and sources to start importing bag from Turkey.
As There are no more bags suppliers from Turkey, because the fashion and fashion industry depend on the Turkish  economy a great deal. There is no street in the European country that does not have a clothing store, and there is no city that does not have more than one factory.
The Turkish  market is characterized by the manufacture of luxurious Turkish  bags, which are highly popular with the public in the global markets, and there is plenty of bags distributor especially Turkish  women's bags due to their good materials, bright colors, dazzling design, and skill in manufacturing from bag factories in Turkey that have a long history in this field.
We will learn about those suppliers and factories and what they offer to the trade and import market, so, here some of best factories in Turkey:
ALFA MATBAACILIK KAGITCILIK AMBALAJ SAN. VE TIC. LTD. STI:
ALFA PRINTING is an exporter and manufacturer of wholesale bags, which started as a small business, takes firm steps towards becoming the leader of the sector in its business life, has made it a principle to provide the best service to its customers with its state-of-the-art machines.
With the motto "Your solution partner in packaging", they prepare their customers' design, design and all kinds of model needs in their modern graphic design department and follow up until they become a product, which you can customize your bag with your logo printing choice.
Alfa Printing and Packaging was established in 90s by the partnering of the two experienced and well-educated professional; Ali Ozturk and Fatih Harputluoğlu. The company became one of most recognized and well respected in the sector in Turkey by providing Turkey fake bags, new and variable packaging fields.
They Export sales represent 20% of the overall sales. Main countries of export are UK, Germany, Belgium, Netherland, Mexico, UAE, Qatar, Bahrein Egypt, Israel, Palestine, Iraq, Azerbaijan, Bulgaria, and Turkmenistan.
MAJESTE ÇANTA
The company MAJESTE ÇANTA, is a Retailer, founded in 2007, which operates in the Bags industry based in Istanbul, Turkey. It also operates in the leather luggage and shoulder bag industries.
The company, deal with wholesale bags in bulk which is aware of the importance you give to a quality and robust product, controls the skin, lining, seams, accessories and materials of the products one by one before giving your orders to the cargo company and sends the products in their special packaging and ready to use in a way that you will receive 100% quality. and works with an understanding of trust.
In the bag industry expert and experienced team of on-site Turkey's leading e-commerce company by rapidly renewing itself and keeping it updated according to the constantly changing demands and tastes of its customers.
It has always been one of the sites that offer up-to-date products to your likes by following the fashion trends and the progress in their country in a way that will enable women to use practical and trendy bags in every situation.
By constantly raising the awareness of quality, offering different alternatives that will make them more attractive in different concepts and unique to women who want to catch their own style, and with different models and colors that can be combined with any outfit, they offer wholesale shopping bags and the trendiest products of the season for sale at the most affordable prices and attract the bag lovers.
They would like to stress that domestic production of bags with models as Turkey's is the same everywhere. Only leather, lining, accessories and materials are different in quality, it is not possible to understand this difference online from the screen. In order not to be disappointed in your online shopping, they recommend you to choose Majuste bag and thank you for choosing majestecanta.com.
ÇANTA FUARI:
Their aim; As bag company bag wholesalers that designs and manufactures promotional products, it will be the most important reference source for them to deliver all the projects they have undertaken before the day, in a quality-controlled manner, with the awareness of the importance and sensitivity of the work they do.
All the products you see on their Web pages, from the previous year shows some of the work we do on a one to one they tried was the firm since.
contained on this website, OIL OFİSİ- FAN BAG, design work also is by their made, the year produced in Turkey YEAR OIL OFFICE MOST SUCCESSFUL ADVERTISING WORK is an advertising work that provides the award. This ad work at the same time, "a project produced in Turkey to this day bag also built the industry's highest ADVERTISING / PROMOTION is the project. (-90 days Backpack / 680,000 units).
The company will be honored to be together with you again by adhering to the principles of "Quality production, timely delivery and realistic price" in all demands of your company, without any limit on number.
SÖNMEZ ÇANTA & EV TEKSTIL:
Producing bags of various uses, durable, fashionable and durable. Wholesale Turkish  bags, export to various countries of the world.
ANTA PROMOSYON:
For those wishing to buy bags in Turkey this company has a different production of women bags for various occasions and it is based in Istanbul, Turkey.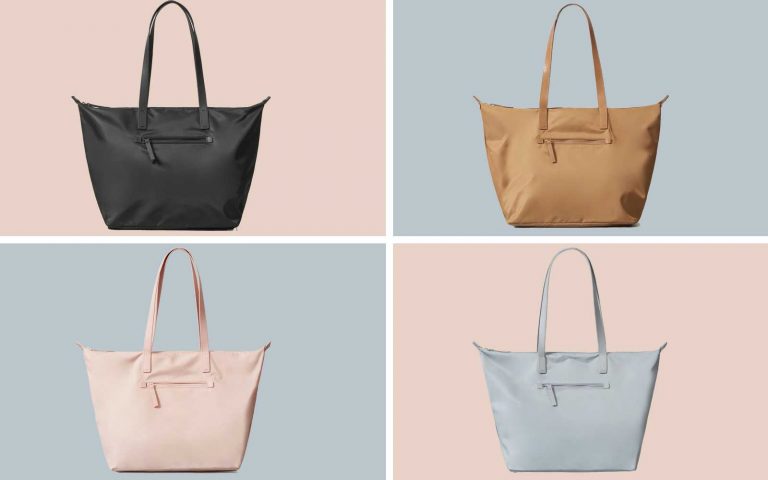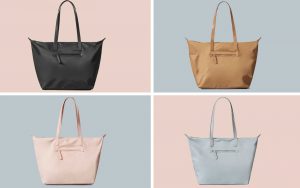 Also, to using the bags to carry things, women see them as an accessory to complement their style too. Therefore, it is very important to make the right choices among the best bag brands for women.
Well, there are many of Turkey wholesale sites that make you asking what do you think are the features that make a good brand? We can guess that you are considering about the use, maintenance features and of course price when answering this question.
These are the best ladies bag wholesale manufacturers in Turkey you can find what you want of all bag's types:
MONARCH CORK:
This foundation was founded in 2017; they are manufacturer of fashion products developed by sustainable high quality cork fabric, recycled fabric and Eco-friendly material based in Turkey.
Their product range includes fashion products for women and men such as bags, wallet, caps, belts, shoes, yoga products, Ecofriendly promotional goods and accessories.
They also offer OEM and fashion design solutions to provide high quality and luxury products by supporting sustainable trends and green fashion.
Additional Eco-friendly production line: CUSTOMIZED COTTON BAGS -Tote-Storage pouch (Promotional or other usages)
Product type: Makeup bags, storage bags, Shopping / Tote bags
-OEM / Private label option is available
-Customized design
-Customized Packaging
-Worldwide delivery
-Production capacity: (60000-100000 Units per Month).
Over time they continue to design new products to expand their product range and promote their brand in both domestic and international markets. Thus, they combine cork with other natural materials to create products that present several advantages.
Indeed, there are recyclable, light but very resistant, waterproof, hygienic and very easy to clean. You will appreciate their products for their durability. they are proud to support sustainable fashion by creating ecological products in a way that is not harmful to nature. Don't hesitate to contact them for more information!
OCEANS BAG:
OCEANS BAG Handbag Manufacturer in Turkey for Leather and Artificial Leather Materials As a family-owned handbag manufacturer company for leather and non-leather bags; At 70s OCEAN BAG started its story at 1973 with a small atelier which had 5 staff. And for last 5 years, at their 1100 square meter manufactory with their 42-production staff, with the production capacity of 7.000 pieces per month leather or artificial leather
They are manufacturing bags; handbags, backpacks, wallets, cross bags, etc. for some of global and international brands with the principle of high quality and fast delivery. And now for last 2 years they are providing services; Custom Made, Private and special Label to brands, chain stores and designers; from drawing to sampling, sampling to bulk production within their manufactory.
CUSTOM MADE Manufacturing and producing custom made handbags which means; they have capacity to manufacture from drawing, photo or sample to bulk production.
Additional to designs, they provide services for full customization such as; labels, hang tags, polybags cover, accessories, embroidery, digital printing local or full, heat printing, hot foil, side painting, barcodes, etc.
PRIVATE LABEL Manufacturing and producing private label bags; which means from their ready designs you can customize any bag by customizing: accessories, polybags, covers, foil printing, side painting, heat printing, digital printing (local; your brands name or full; and printing on material of bag any design).
There is a one-lira market in Turkey and there is a street for brands in Istanbul, and it is one of the oldest Turkish  streets that Arabs love in particular.
And has international brands that suit all tastes, and there are also famous factories such as imitation factories in Turkey and bags markets in Istanbul Turkish  products are distinguished by quality, and models Modern styles that suit young people and others that suit women in society, and at the same time, prices are suitable for all levels
The price for a large-capacity carry-on is between 23.00 and 29.00 TL.
The prices of travel bags in Turkey range between 133.00 and 223.00 TL depending on the number of wheels or the durability of the leather bag.
The price of high-quality Turkish  bags for women ranges between 17.00 – 127.00 TL depending on the materials, quality and design.
The price of a women's and men's suitcase ranges between 87.00 and 192.00 TL.
In the End, we hope you will visit those respected turkey to deal with as they have great products and good prices offer.