For those who entered this article looking for the best specialist in  Baby clothing wholesale manufacturers in Turkey; The best specialists in this field from our point of view are:
As for those looking for information and details to benefit him in this field, we list below the information that we hope will benefit you and satisfy your aspirations:
Baby clothing wholesale manufacturers in Turkey
Baby clothing wholesale manufacturers in Turkey become plenty in modern time, but the point is that you need to choose the best one so you can give the best to your customers and at the most affordable price. Turkey has professional manufactures to choose trendy products that will sell well. Best baby clothes brands, manufactures of wholesale baby clothes in Turkey, with best suppliers, high quality and lowest price, this information and more will know in importing house platform just contact with us…
Quality Turkish Made in Turkey, Products for Export from Certified Manufacturers. Products form Verified Suppliers, Companies Approved Export Partners.
1- KIDSROOM:
KidsRoom founded in Bursa TURKEY, in 2015. We manufacture and wholesale children's clothing, baby clothes, children wear. KidRoom has a 1000 m2 production facility in and has 650 m2 wholesale stores in Bursa and Istanbul. While the wellness and comfort of kids are our priorities, we have beautiful Turkish clothing brands wholesale,we also design our products with a high fashion standard. We have managed to gain local and global customers' recognition with our unique collections since 2015.
2- UCLERSTORE:
Ucler Group for the manufacture and trade of children's clothing in Istanbul / Turkey. Our children clothes made by the finest cotton fabrics for our children's comfort. You can wear your child with confidence. Available Sizes in our company * 0 – 1 – 2 – 3 – 4 – 5 – 6 – 7 – 8 – 10 – 11 – 12 – 13 – 14 – 15 We hope you visit our website to see our products.
3- KARE TEKSTIL SANAYI VE DIS TICARET LTD.STI:
We are a Turkish company, socks, tights, legging, panthose, hosier products and underwear for kids from 0 to 14 years. The manufacture is present on the market since 2001 and is a big leading manufacturer in its field. The products are manufactured in best-quality equipment in accordance to quality certificates and goes by two names ARTİ and KATAMİNO. Our brand that parents and kids choose safely started its activity in 2001.Our socks and underwear we produce in our machines compatible with the modern technology. We have two Turkish clothing wholesale stores in Istanbul, our sales office in Ukraine. Many representatives in Turkey and out of country. And our website usual updated for our valued customers. We have more than 240 best technology Sock knitting machine and another sewing machine. Production, Boarding, labeling, Packing and other all process is doing inside of factory. We have in our establishment more than 130 employees.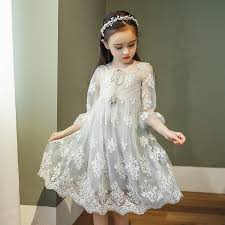 Istanbul wholesale online
we have focused on some of the best Turkish online shopping website, where you can drop ship and buy bulk wholesale clothes, importing from Turkey cause Turkey clothing market is one of the biggest markets in the world.
Fimka Store.
CulpFashion.
Turkopt.
Wow- Wholesale.
Whocit.
Hepsiburada.
N11.com.
Breshka.
Baby clothes factory in Turkey
Top Brands baby clothing wholesale manufacturers in Turkey;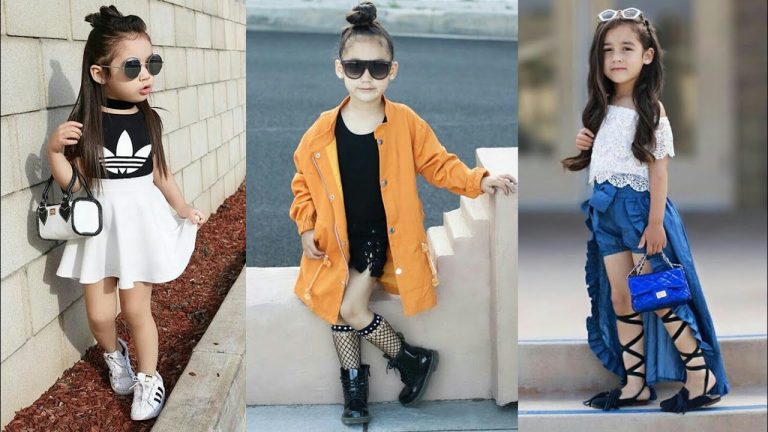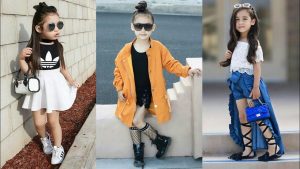 4- CALICO:
Calico is a 100% organic baby clothes manufacturer and exporter based in Izmir, Turkey, our products and production process are GOTS certified. The company only uses organic Aegean cotton fabrics. We always are renowned for our own fashionable designs, while it also supplies custom-tailored designs or specific orders with a quality exceeding expectation. The product range of Calico includes all sorts of Turkish clothes wholesale ;baby sleep suits, rompers, bodies, pants, shorts, dresses, shirts, t-shirts, hats, mittens, bootees, newborn sets, aprons, stuffiest, babygro, baby suits, diaper shirts, blankets, rugs and children tents among others, if you want importing baby clothes from Turkey this the correct choice for you , With over 10 years of experience in the organic baby clothing business, Calico not only supports and promotes a sustainable and environment friendly textile manufacturing, the company promotes the same values also in trade for a reliable business environment.
5- B-B TEKSTIL:
B-B Tekstil company after 12 years of experience as a manufacturers and exporters (Usa , Danmark, France, Germany ) in knitted products would like to commence the business by your esteem company . it considered one of the best children's clothing wholesale suppliers Turkey, product ranges includes: – Socks (for: men, women and children) – Under wear (for: men, women and children) – Baby cloth Our products specialty: – high quality products would be delivered, – machinery and production lines would meet your required in (shape, color and size) our team would prepare the best service to establish the business.
– organic products in our Ekruli brands for children, – special treatment socks (thermal, medical for pregnancy period and children) – trendy design for your country and your brand – private label – desired packaging with your brands – export formalities can be handled through company.
6- CCK TEKSTIL SAN TIC LTD STI:
Cck (Cicikom) is founded in 1968 in Turkey. The manufacturer is one of the biggest companies in Izmir, from the best Baby clothing wholesale manufacturers in Turkey, the production capacity is 75, 000pcs/month with100 specialist employee directed by foreman of university graded, this company is from the best Turkish clothes wholesale companies.
Our products are; Ladies: pajamas, nightgown, nightdress, sportswear, t-shirts, homewear also for pregnancy. Men: pajamas, sportswear and t-shirts. Child: pajamas, nightdress, t-shirts. Fabrics; %100 cotton, viscose, lyocel, interlock, modal, cotton lycra, tactel. We can manufacture also your special modals. Production of children's sports clothing, manufacturing of sports clothing men's, production of sports clothing, production maternity pajamas, production of quality underwear and production of women's pajamas.
Children's clothing manufacturing companies
Top Deals at Factory Price. Unhesitatingly Place, Orders Online via Trade Assurance Quality Assured. Most Popular. 100% Refund.
7- KIDDYSTORES:
Kiddystores online sales of clothes for babies and children strictly to the trade. Kiddystores, supplier and wholesaler of licensed and no-name clothing for kids and babies. Kiddystores is the European specialist wholesaler for kid's clothing. Off-the-peg children's clothes in bundles or little batches. We supply the following licenses: Snow Queen (Frozen), Violetta, Monster High, Peppa Pig, Planes, Cars, Hello Kitty, Spiderman, Fireman Sam, Minnie, Mickey, Superman, Batman, Simpsons, Titi, Princesses, Barbie and also our own no-name brands: Tom et kiddy, Tom & Jo and Lee Cooper.
8- KINDERKUL:
The company "Kinderkul» is a Russian manufacturer and brand of children`s clothes that combines modern fashion trends with an unexceptionally vigorous impact of cultural traditions, best quality and stylistic authenticity of products with moderate costs.The company "Kinderkul" offers its clients a large variety of outdoor, casual, festive and sportswear for children aged 3 to 11 years. The products of our company are safe for kids, which is confirmed by the conformity declaration of the Eurasian Economic Union. The clothes are designed for broad use, they serve for a long time and do not lose their visual appeal.
9- ATELIER DE CANDELA SLU:
Young and family company created in 2011, with a clear commitment to design and quality. After numerous long periods of involvement working for different firms, we chose to make our own image. Full of projects and a big desire to excel, with the firm idea of creating a simple, elegant and functional style. Both the collection and the dressing reflect our commitment to comfort and quality in raw materials and in the manufacturing process. Our qualities Thanks for the trust and constancy saved in us. Respect and honesty are our main values. All manufactured entirely in our country and close attention to our clients are our base. High quality products the best clients service Satisfaction guarantee We can offer you FOB price, C&F or CIF prices.
10-Ciciki Kids:
Is one of the wholesale children's clothing suppliers in Istanbul. In addition to its quality and reasonable price, it is in the leadership position in the sector with its rich product range. With its 35 years of experience, it produces from cotton according to the needs in the sector. Ciciki Kids also produces according to the requirements. With its models, design, quality and account, Ciciki Kids continues to actively serve and produce. You can contact us for girls' dresses, jeans or school dresses between the ages of 2-12. You can see our rich product range at our place.
11- Bebeğin Sepeti:
Was established in February 2019 as a baby and children's textile products store. Our company; It aims to ensure customer satisfaction and grow in the national and international markets by delivering quality products to consumers with low profit margins. Our principle is to offer you a better service with our ever-expanding product range. Our store, which works with credit card payment, money transfer (Eft-Money Transfer) and payment at the door method, allows you to shop at an affordable price. Our company is baby wholesale distributors around the world, which continues on its way by taking your ideas, suggestions and opinions into consideration; prioritizes customer satisfaction and smiling face.
12- Machka:
Turkish women's clothing brand Machka was founded in 2004, after designers, Ayse Ege and Dice Kayek, signed a contract with the country's biggest company Ayaydin & Miroglio. Their collection in the style of post romanticism become Turkey's first examples of high fashion, and glorified the brand all over the world.
Their collections include long-sleeve shirts, Palazzo pants, suits, midi skirts, wool and trench coats. In total, designers follow a monochromatic color palette, but sometimes take a risk by mixing different prints in one look, playing with complex draping and silhouettes. Machka are decorated with layered ruffles and flounces, that give volume and lightness, as well as patch pockets, peplum and bows.
The brand has its own line of accessories also based for short time, now it includes massive brooches with beads and crystals. They can fix to white shirts, oversized jackets and coats, adding a touch of conviviality and Oriental luxury to the restrained looks. At the end of article my advice to you if you start own business in baby clothes as that import from Turkey all styles and sizes you will find what you need, I hope that I benefit you in presenting all information about baby clothing manufacturers in Turkey.